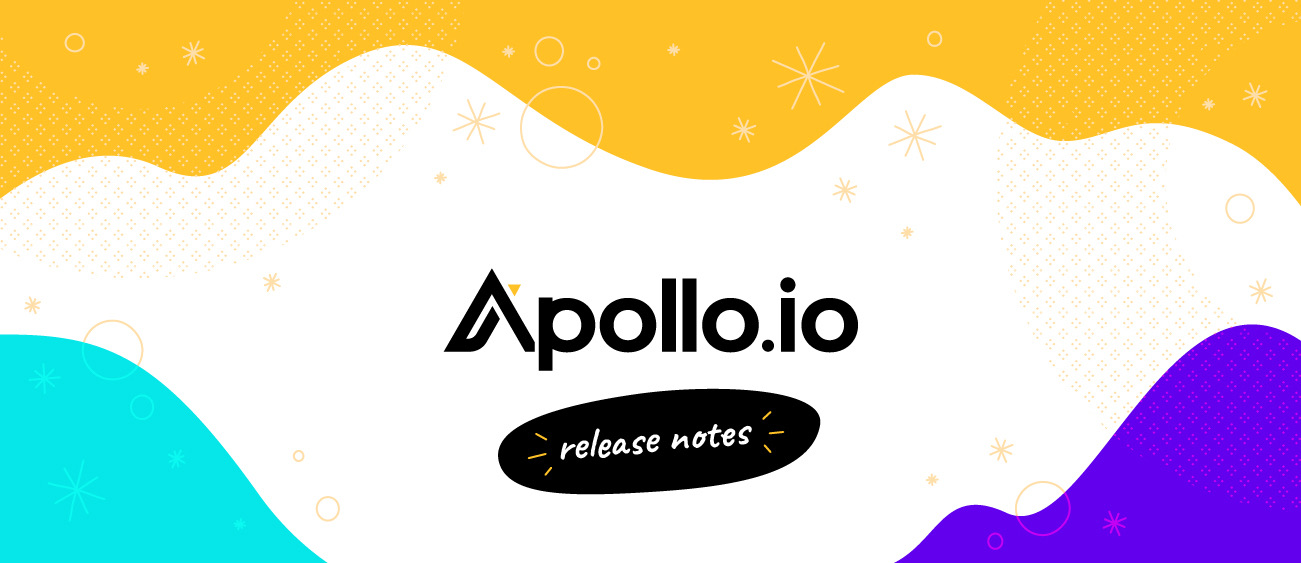 Feature Highlight: HubSpot Enrichment
Creep it real this Halloween with access to HubSpot enrichment!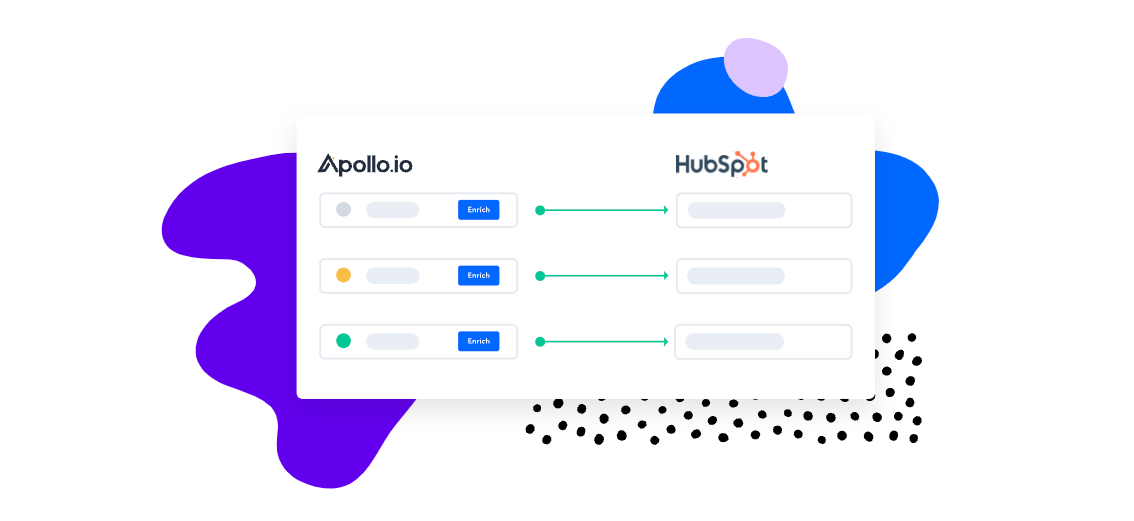 This sprint's pick of the pun-kin patch is all about keeping the data in your HubSpot account up-to-date and spooktacular!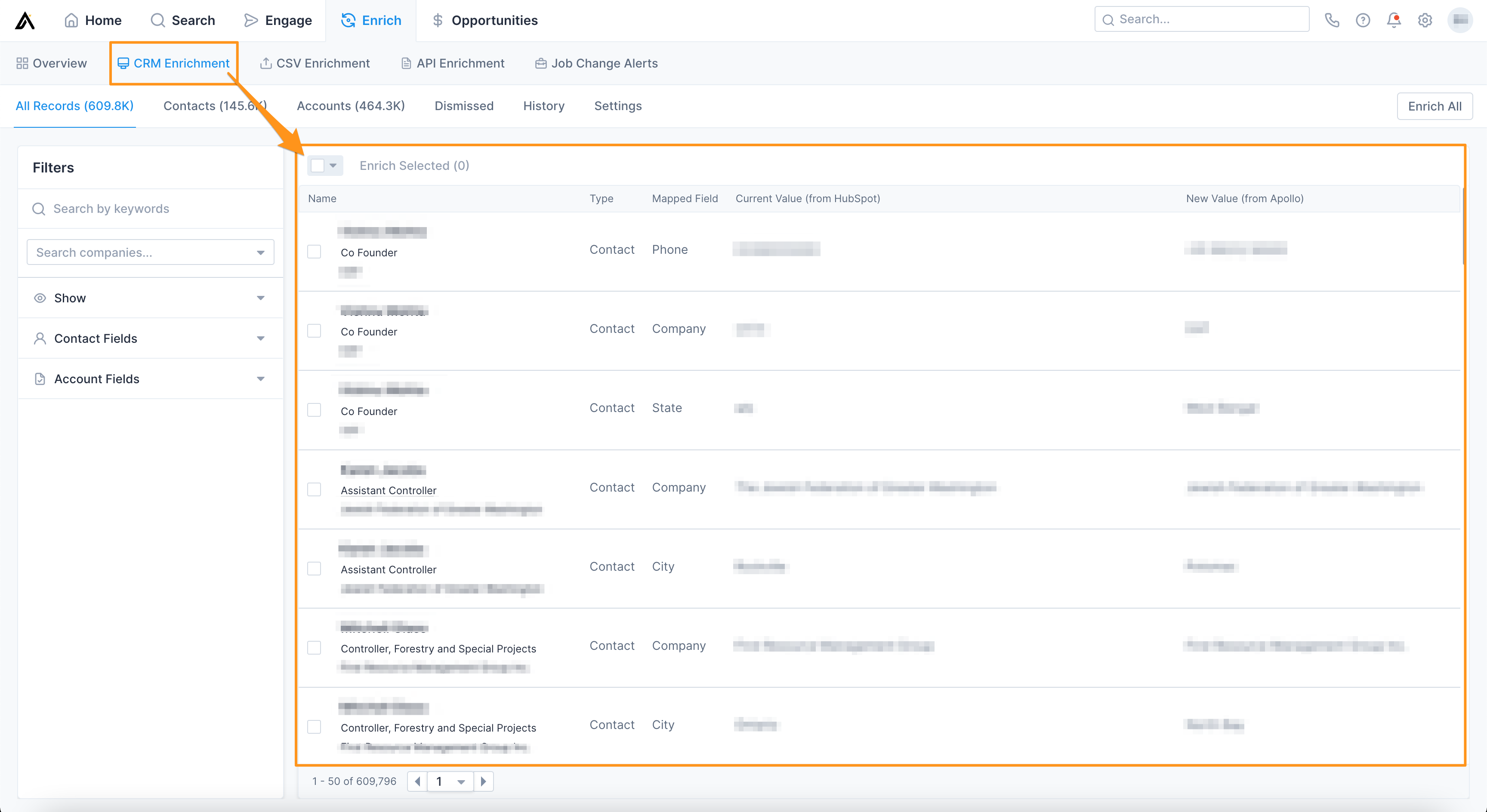 Now that the CRM Enrichment feature in Apollo supports any HubSpot-connected teams, you can tap into Apollo's reliable, high-accuracy database to enrich your contacts and accounts in HubSpot at any time.
You Get What You Witch For!
Is improving the accuracy of your campaigns one of your key ghouls this quarter? If so, you're in luck! HubSpot users on custom plans can leverage the CRM Enrichment add-on to give that data a good ol' spring clean. For more information about CRM Enrichment, please refer to the "CRM Enrichment Overview" article.
New Features/Product Updates
Keen to hear what other brew-tiful product updates we've been working on? Here's a sneak peek at what else we've been stirring up this hex-tra special sprint.
Sequence Diagnostics
Hoping to improve email deliverability and dodge the dreaded SPAM folder? Then we've got an eerie-sistible update for you, my friend. You can now use the sequence diagnostics tool to check your domain health and follow best practices to avoid SPAM filters.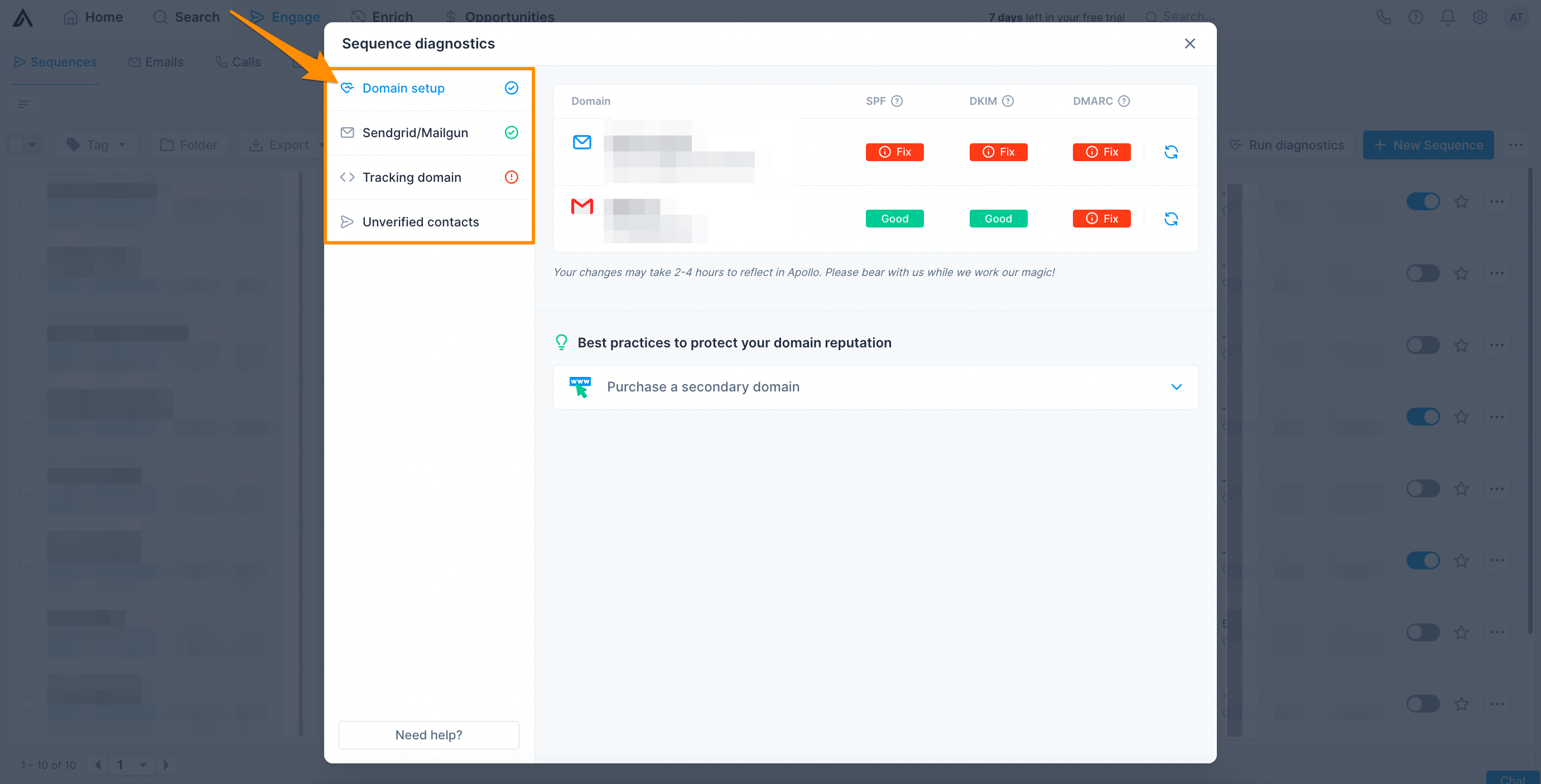 For more information about how to leverage sequence diagnostics in Apollo, refer to the "Access Sequence Diagnostics" article.
New Button in the Chrome Extension
Do you use Apollo sequences to craft be-witching messages to your target market at scale? If so, it just got even easier to enroll contacts into a sequence while you prospect on LinkedIn.
Open the Chrome Extension modal when you are on a contact's LinkedIn profile and then click Add to Sequence.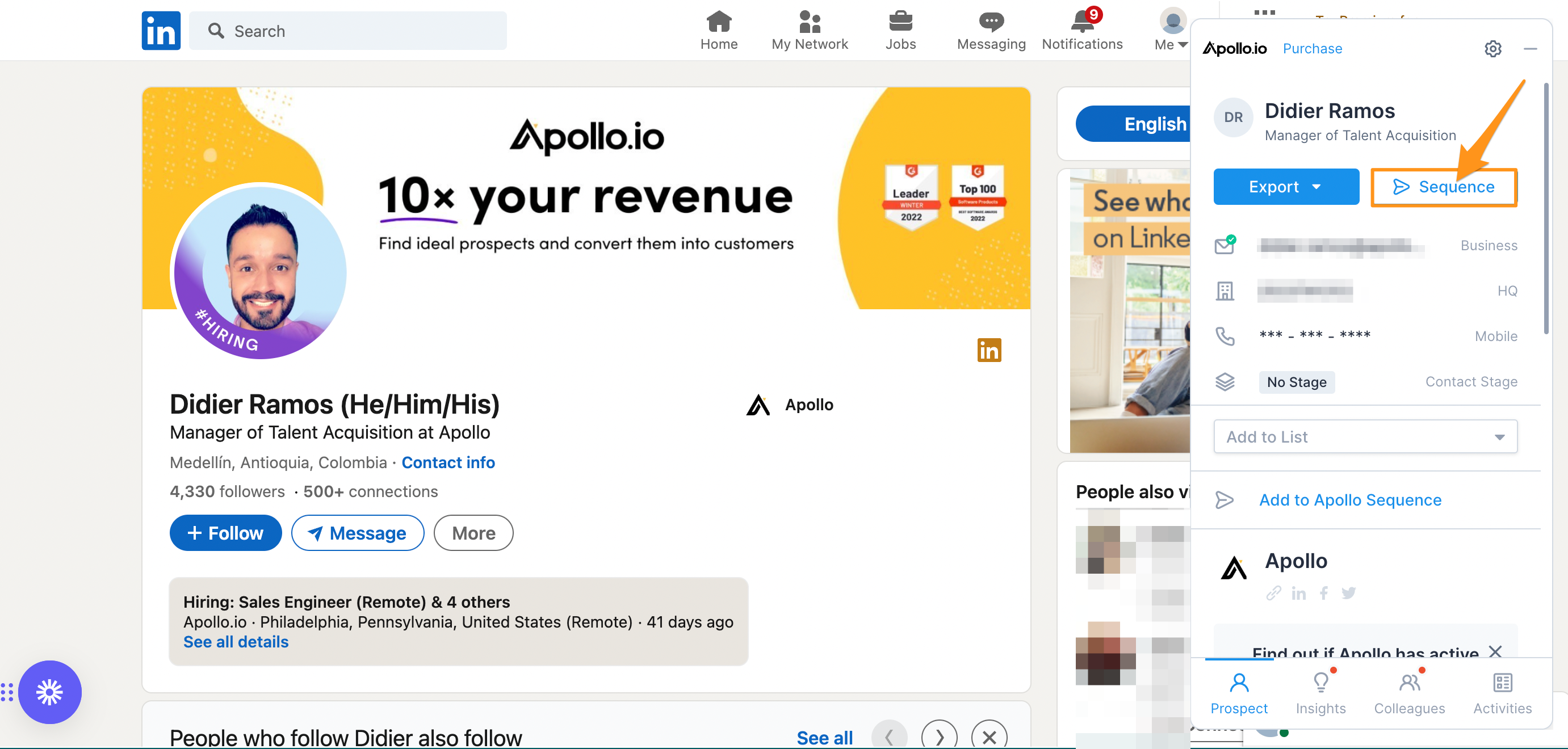 Use the drop-down fields to select the sequence in which you want to enroll that person. Then, choose the mailbox you want to send the emails from and click Add to Sequence.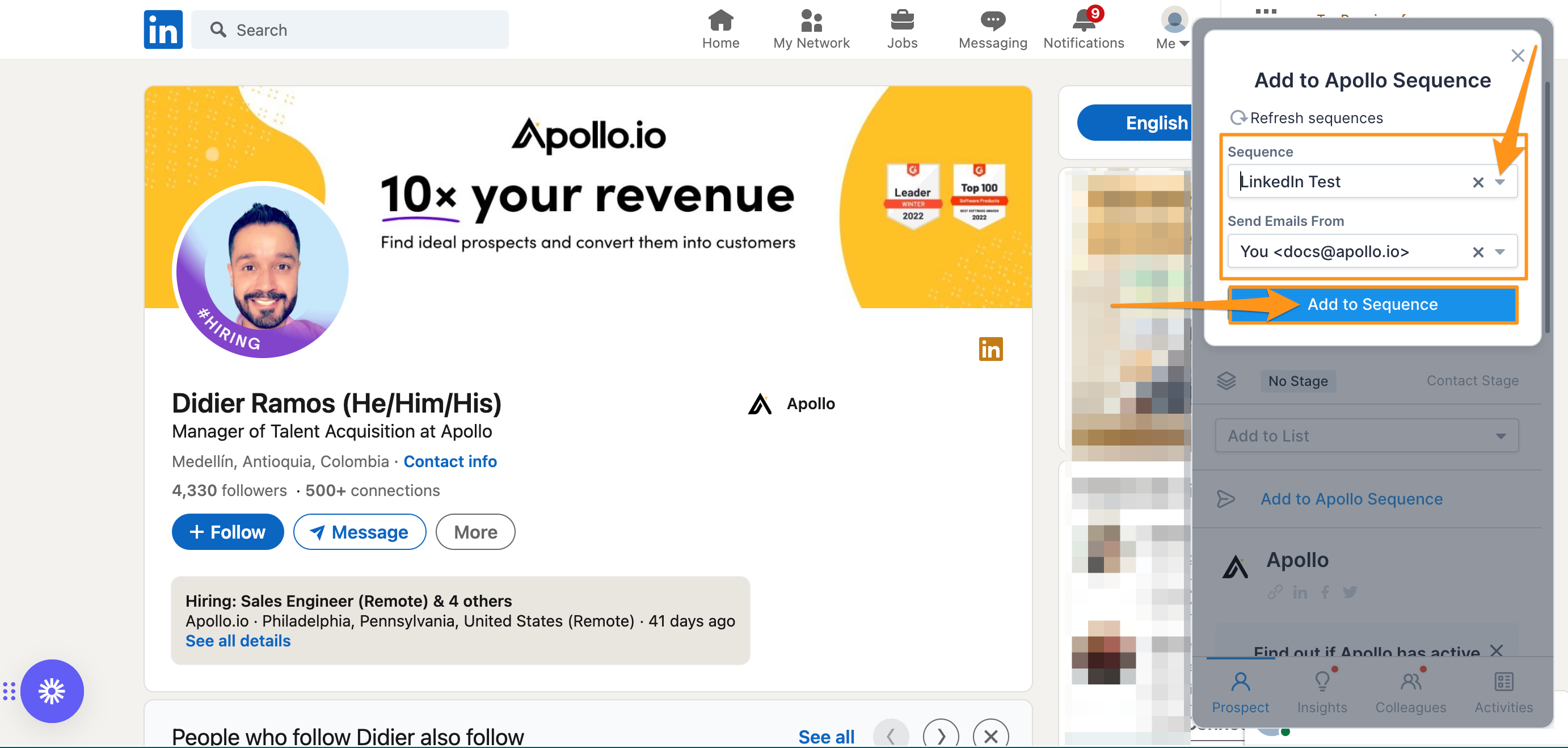 And voila, you've added the contact to a sequence! If that's not enough to get this party startled, then keep on reading.
Playbooks
That's right, folks. We've got pumpkin else to talk about. We've been busy making several changes to the Playbooks feature lately.
Updates include the following:
You can now more readily access and review a contact's LinkedIn profile before you decide who to accept or reject in a play.

You can now easily review key details about pending accounts, including their score. This helps you to identify which accounts are the best fit before you choose which ones to enroll in a play.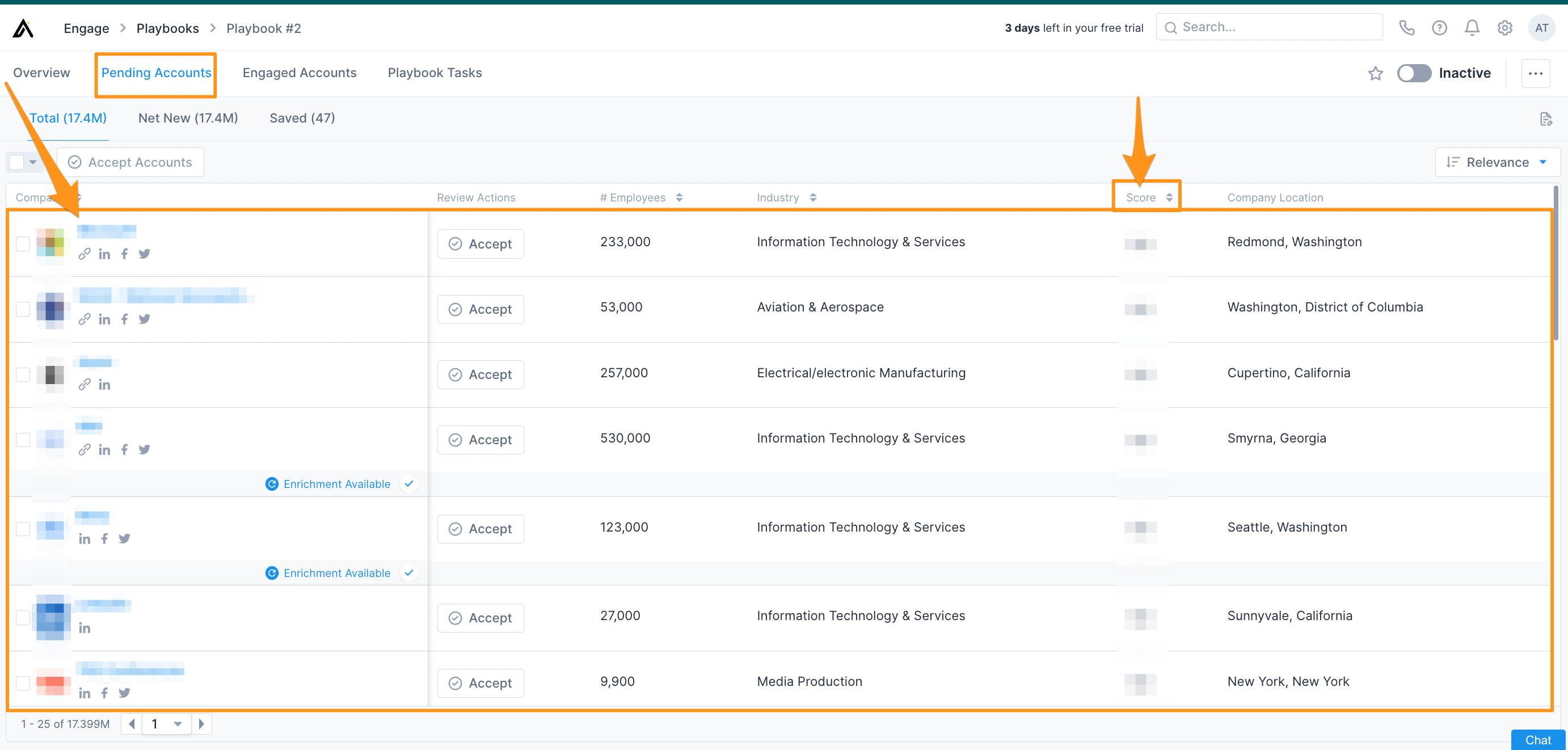 You can now customize and define the type of accounts that you want to target in each playbook. Use account filters to create and save new account segments.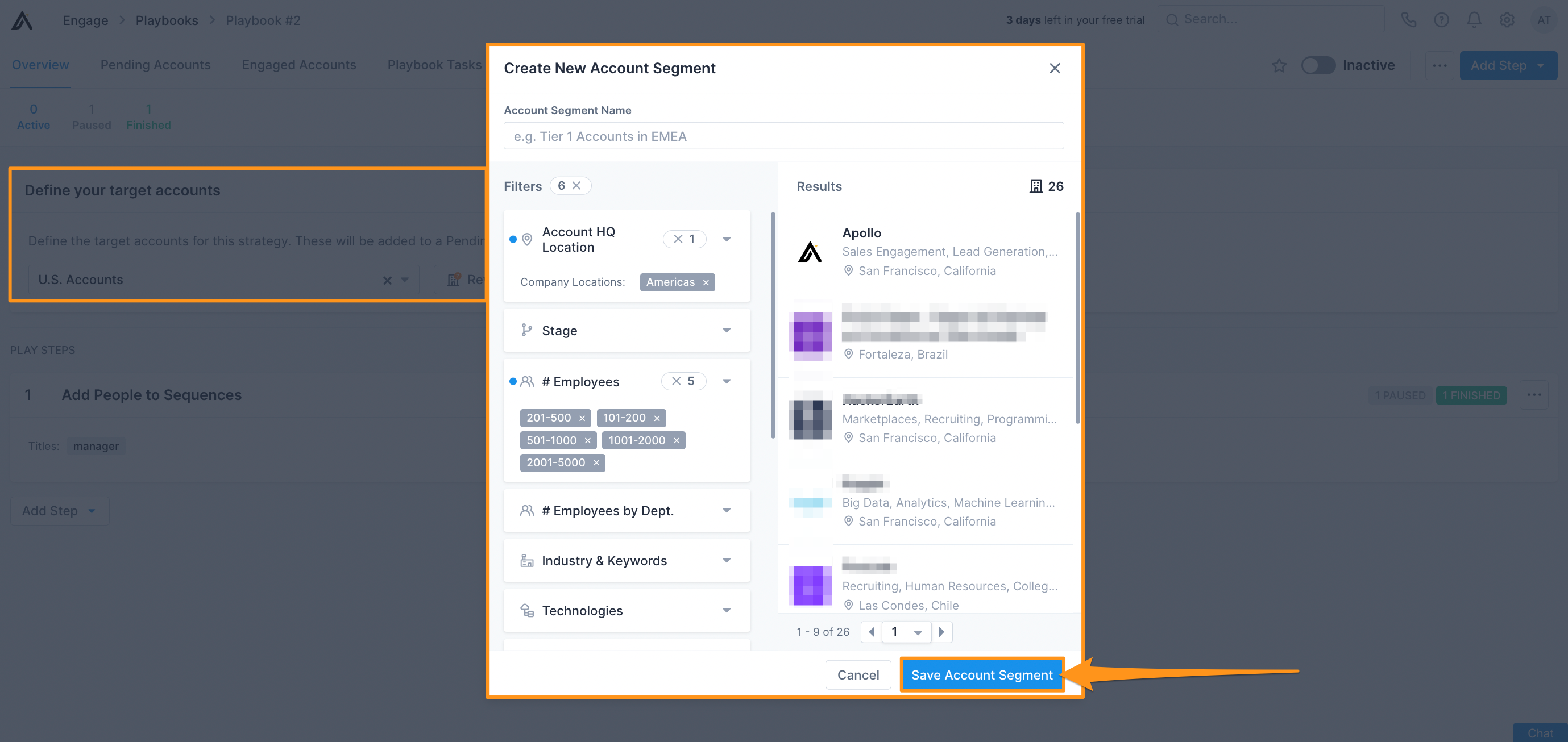 Sort by Custom Fields
Being able to sort your search by custom fields is no longer witchful thinking! Thanks to our fang-tastic developers, you can sort your search by any custom fields with dates or numerical values. This means that you can now easily view the contacts and accounts that match the custom fields you are most interested in when prospecting in Apollo.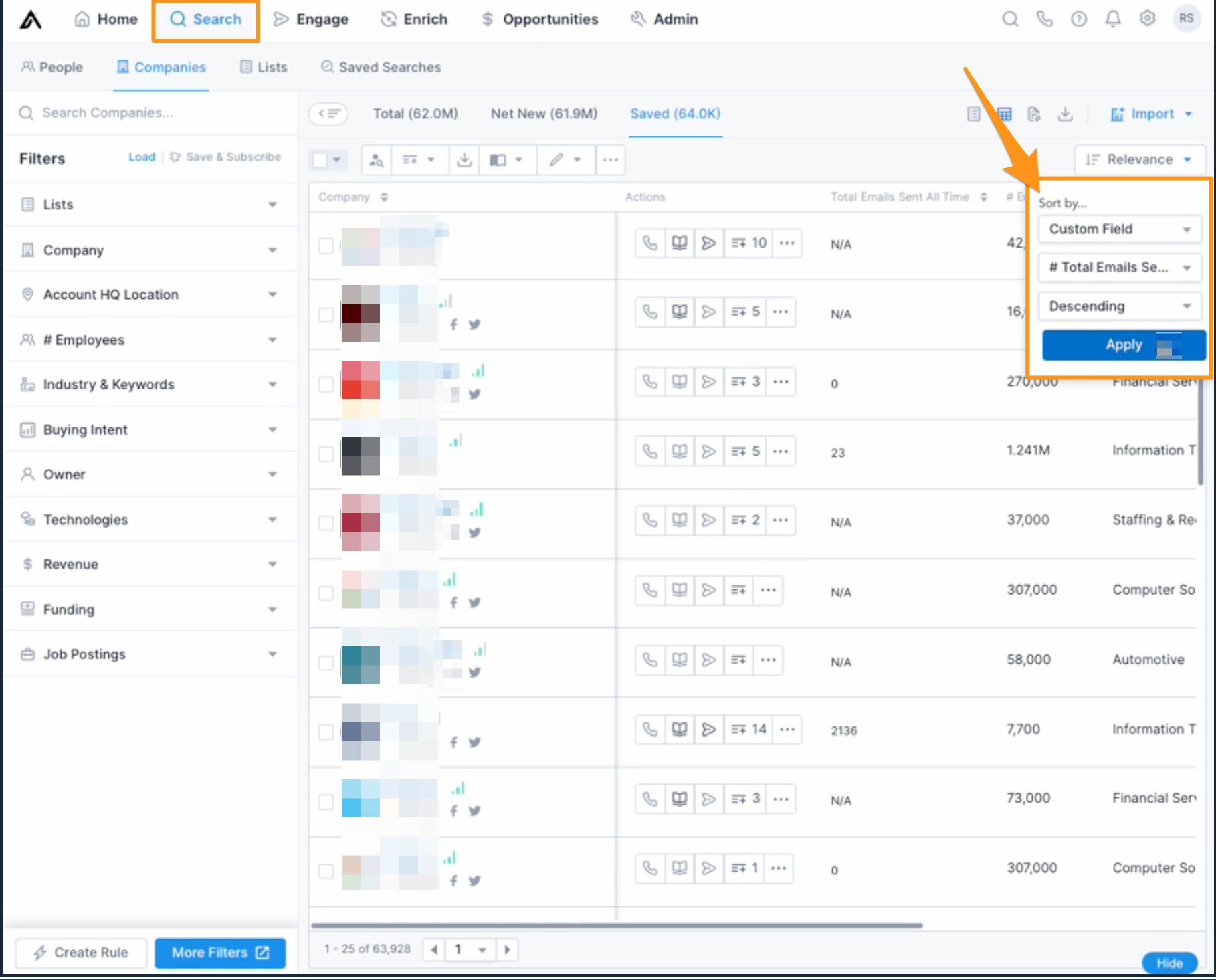 You can also access this information when prospecting employees from an individual account's profile page.
Filter Updates
We expanded upon 2 filters this sprint to add more granularity to your search. If you were bone to be wild about targeted prospecting or candidate sourcing, here's what's new:
Use the include past company checkbox in the Company filter to search for the specific organizations that a contact has previously worked for.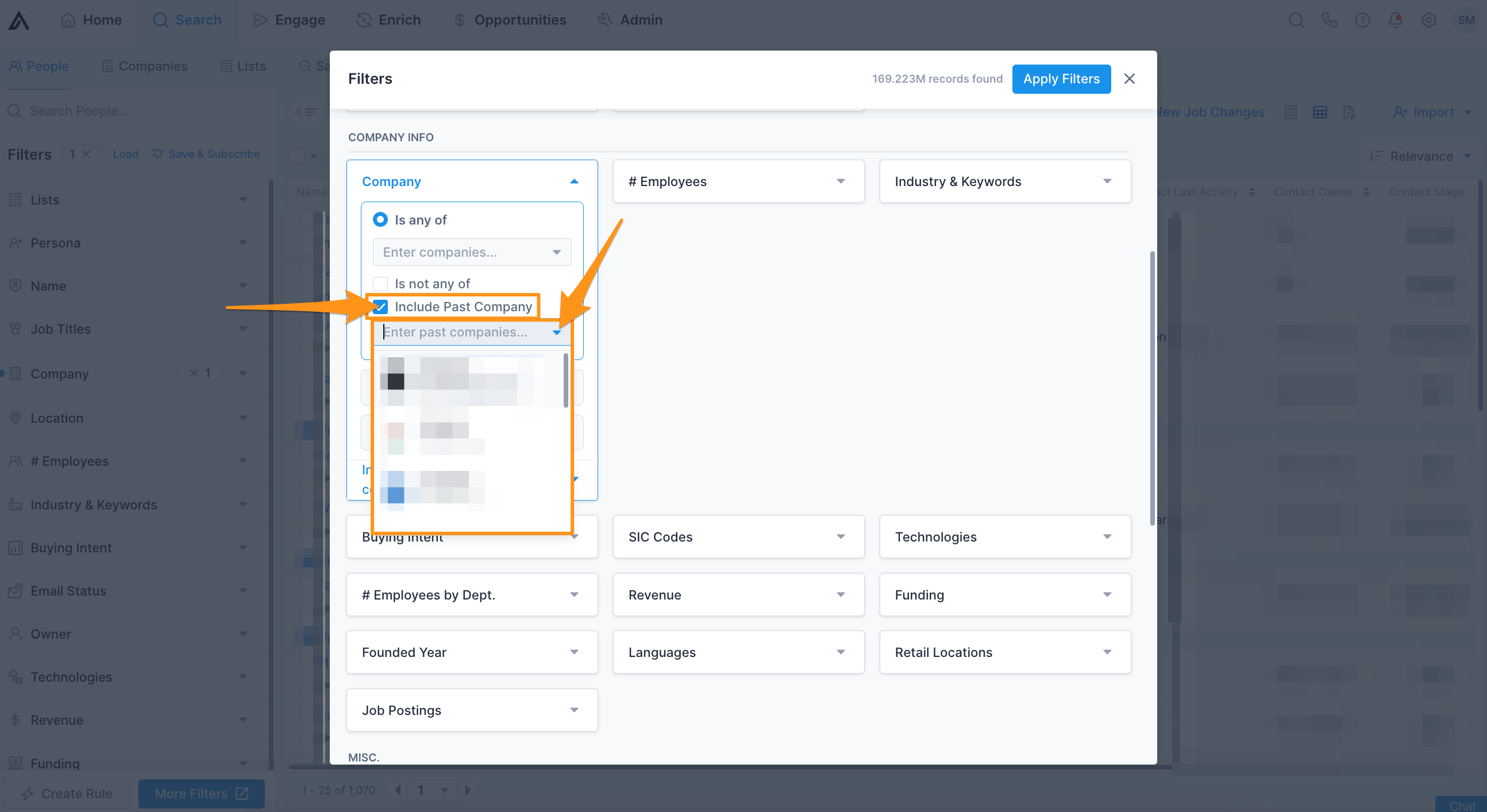 Apply the Include past job titles option in the Job Titles filter if you want to view contacts who have previously worked in a particular role.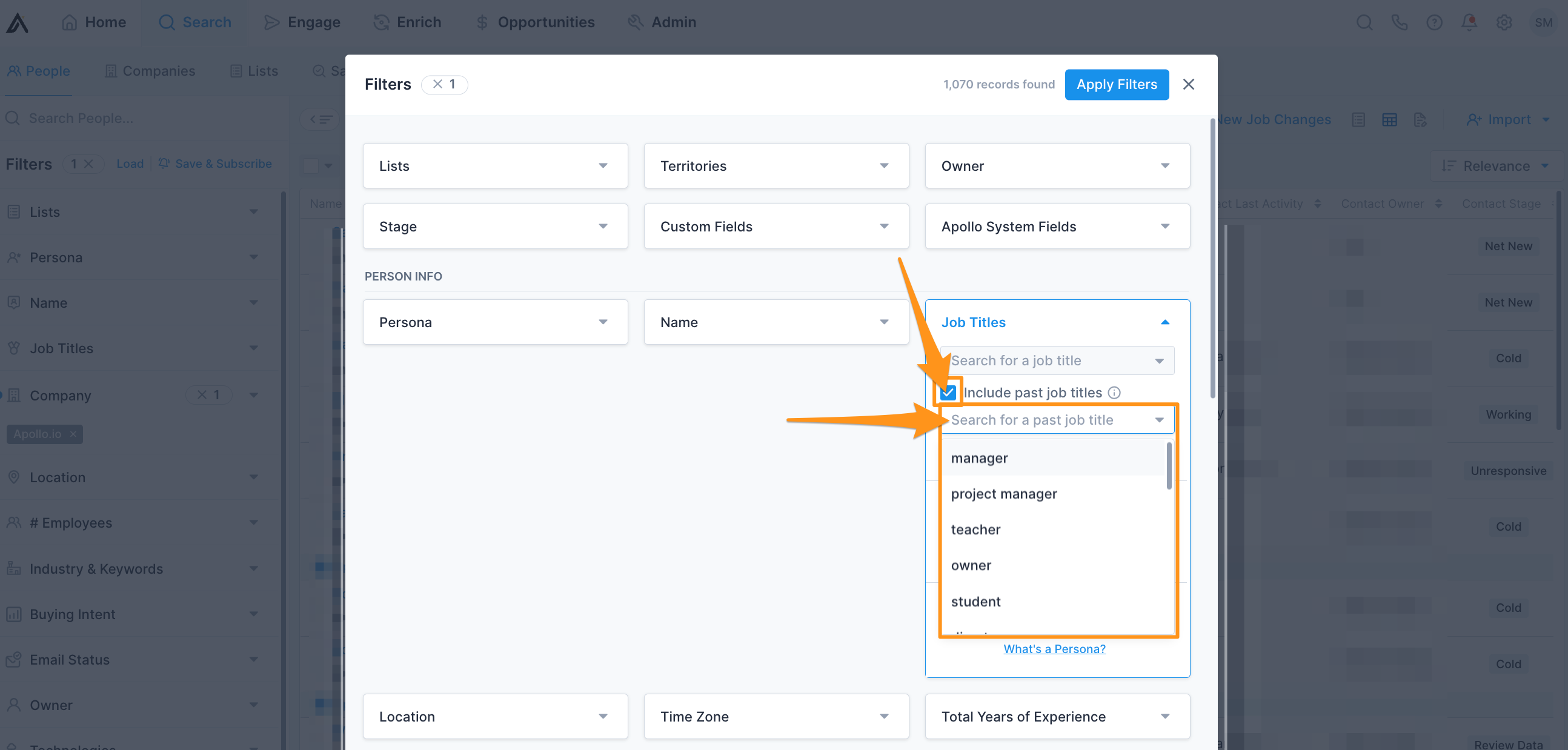 Intent Topic Snippets
If the buying intent feature in Apollo wasn't already enchanting enough, we've just added 2 shiny new intent topic-related snippets for when you create templates in sequences. After all, if you've got it, you may as well haunt it!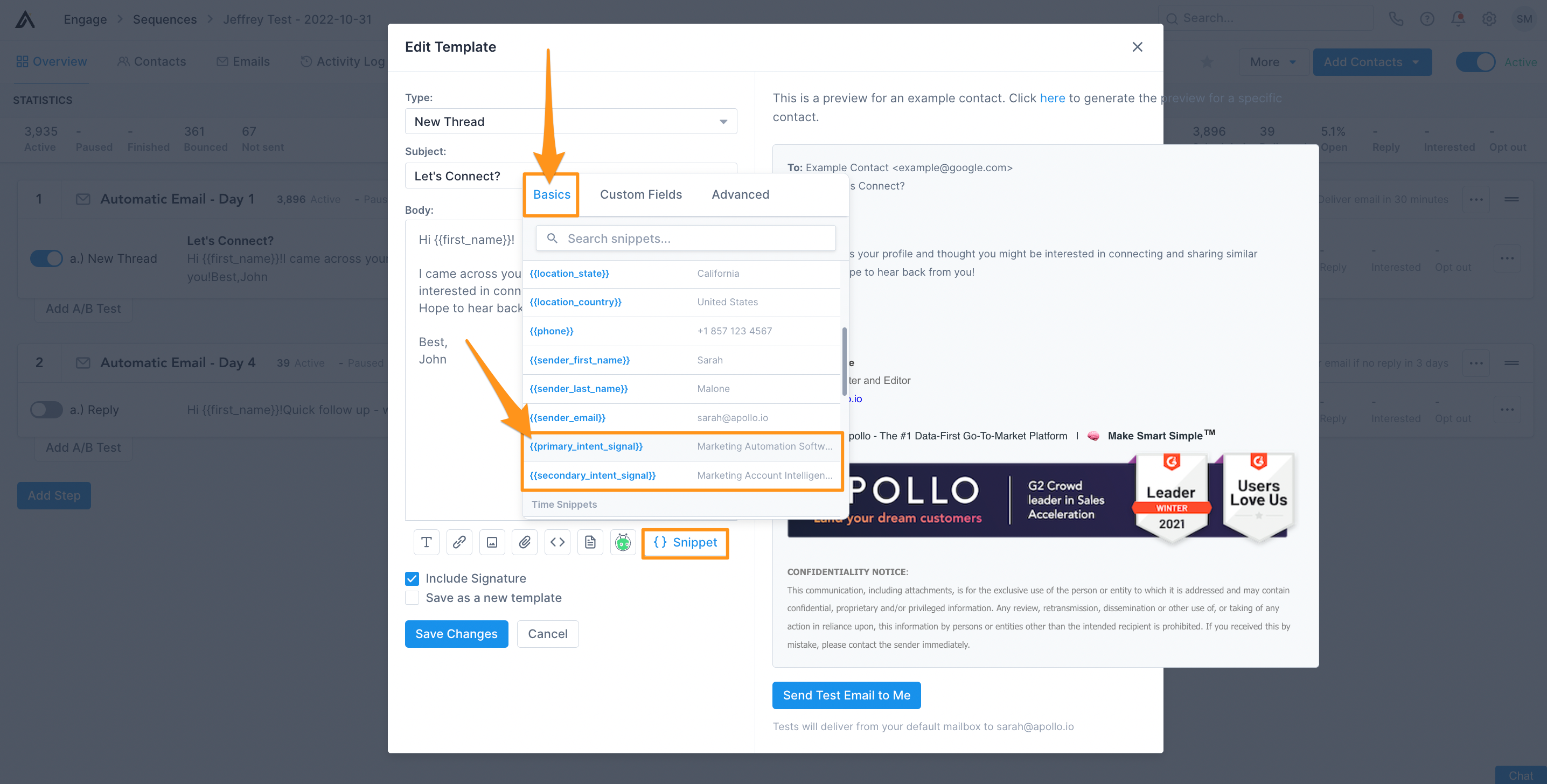 This update allows your team to automate the way you personalize your approach with the accounts that display buying intent for your primary and secondary intent topics.
For more information about buying intent in Apollo, please refer to the Buying Intent Overview article. Alternatively, if you'd like more information about snippets, you can hop, skip, or float into the Use Basic Snippets article.
Bug Fixes
There was no need to call pest control this Halloween sprint—the bugs have ghosted us! Next time any creepy crawlies return though, we'll be sure to let you know!
New/Updated Documentation
We've been hard at work at our typewriters and stone tablets to bring you knowledge. Feast your eyes on these righteous revisions:
From Our Blog
In the mood for a few wise words of Sales and Marketing wisdom? Here is what we have been cooking up: