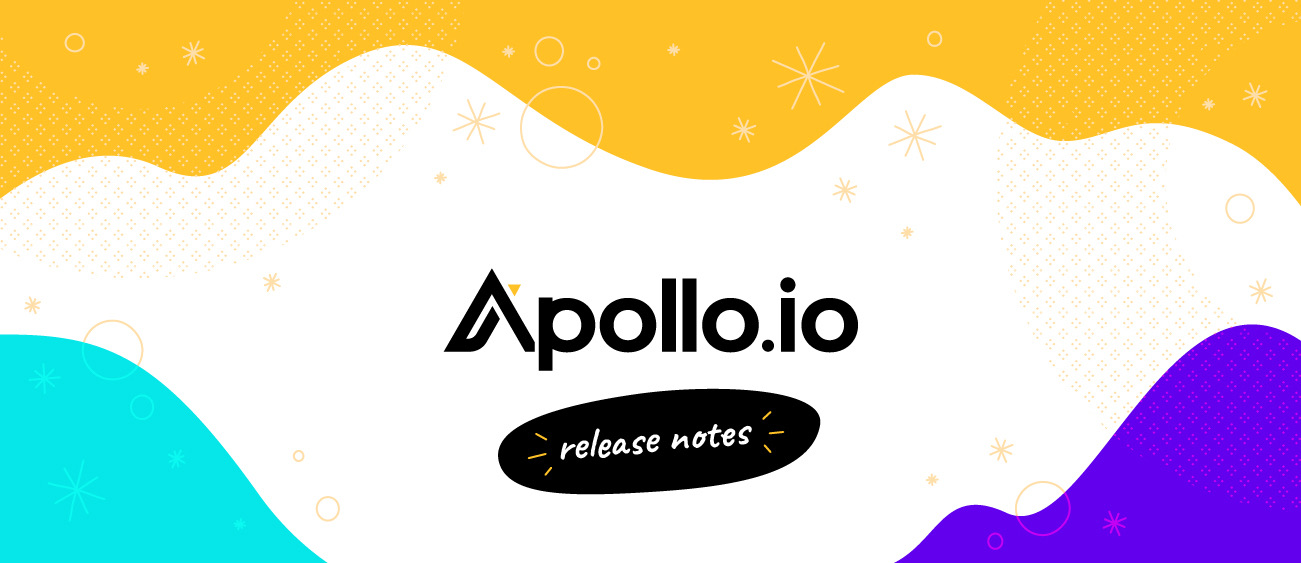 New Features/Product Updates
Keen to hear what our wise ol' engineers have been working on this sprint? Here's a sneak peek at the latest updates:
Intent Data in the Rules Engine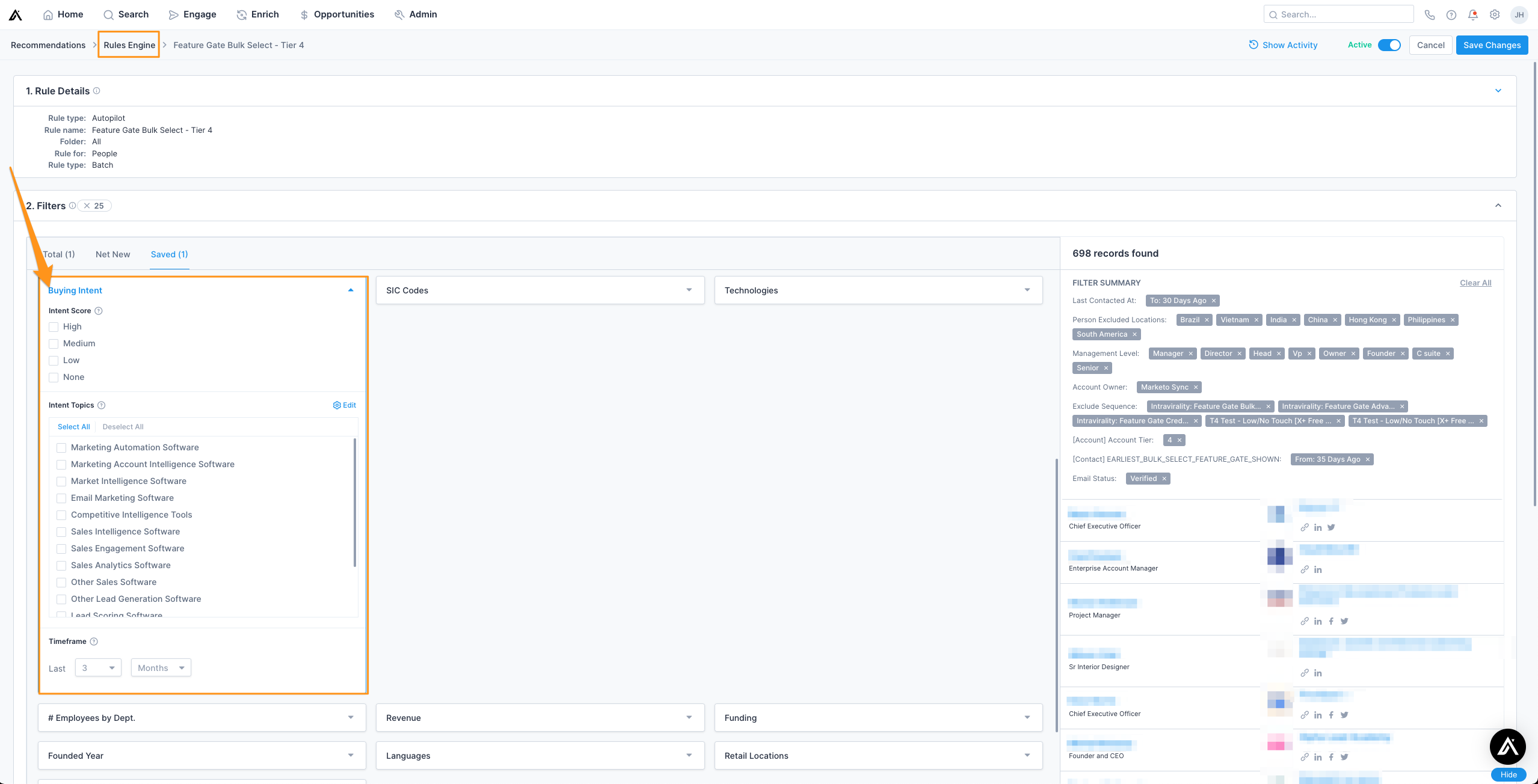 Buying intent in Apollo was always cool. With the latest updates though, it's now even cooler! The masterminds that brought buying intent to Apollo have been busy making a couple of key updates:
You can now automate your sales workflow with even more ease. We've added buying intent to the rules engine. This means that you can define rule triggers for the specific prospects who work for the companies that show buying intent. By doing so, you can automatically take key actions such as adding the right contacts to the right sequences or lists.
The Apollo wordsmiths have waved their magic word wands. Now, there are tooltip explanations in the buying intent filter that provide more context about each aspect of the filter.
Intent on Learning More?
Are you yet to jump on the Apollo buying intent bandwagon and want to learn more before you do so? Hop into the Buying Intent Overview article for more information about all things intent data.
Account Hierarchy

Account hierarchy has had a makeover! You can now easily visualize the parent/child hierarchy for accounts. When you visit the profile page of any account for which you have set up a parent-child account relationship, you can:
View which parent account you have assigned to which children accounts
Easily navigate to a specific child or parent account profile page
Get a snapshot of the account stage, location, and owner for each of the accounts associated with a parent account
Bug Fixes
The only good bug is a dead bug. Or no bugs at all.
New/Updated Documentation
We've been hard at work at our typewriters and stone tablets to bring you knowledge. Feast your eyes on these righteous revisions:
New Videos
Sit back, relax, and enjoy the next best Apollo flicks.
From Our Blog
In the mood for a few wise words of Sales and Marketing wisdom? Here's what we've been cooking up: