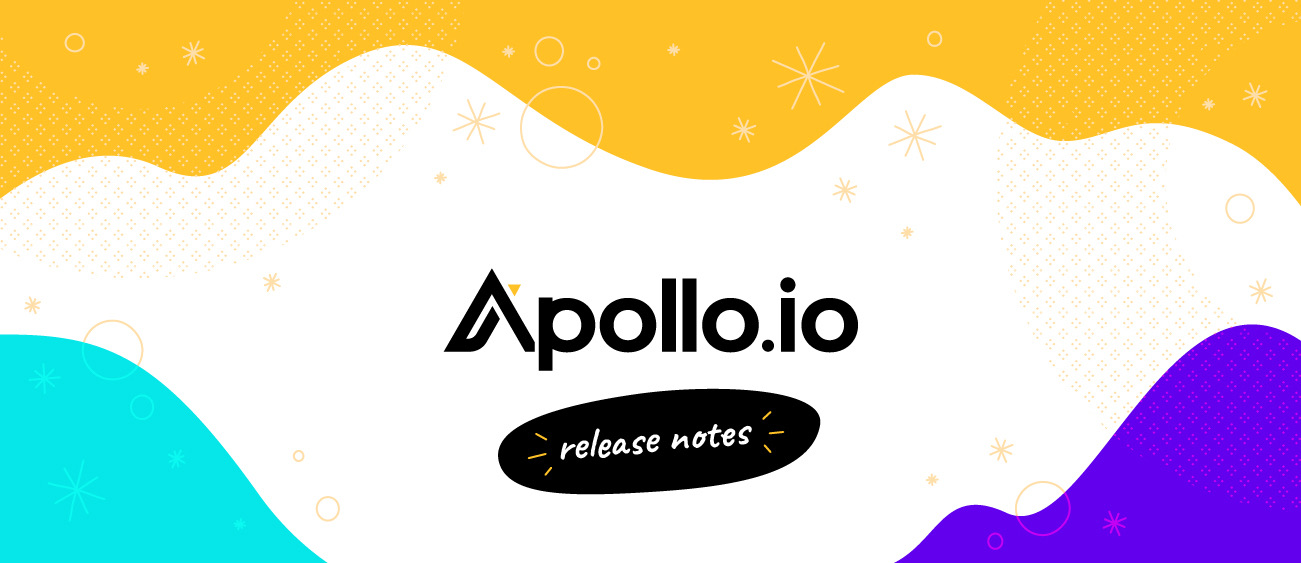 Product Updates
We don't have any product updates for you this week but keep an eye on your calen-deers and tune in next time to hear about the tree-mendous features we're cooking up this holiday season.
Bug Fixes
Developers by day, pest control by night. Here are the latest bugs we've squashed:
Salesforce users who leverage the Apollo extension could only import one record type at a time.

After waving our magic developer wand, users can now bulk import both contacts and leads at the same time within the same Salesforce view.

The CRM sync history was acting shady.

We gave it a good talking to. Now, you can see all email logs in the CRM sync history for both successful and failed pushes.

When users with Microsoft mailboxes sent emails outside of Apollo, their emails were not pushed to their CRMs. We decided that would not do.

Now—provided a user has enabled the right settings—Apollo pushes all external emails sent and received from their Microsoft mailbox into their team's CRM.

Users could not see all available "send-from" mailboxes when pushing contacts into Salesloft cadences.

We updated the integration to request a smaller API payload from Salesloft. And voila! All mailboxes are now visible.

Users on HubSpot-connected teams could not push existing accounts if a new HubSpot admin joined the team.

We updated the reconnection logic. Now, provided the new admin exists in the same HubSpot instance as the previously connected one, you can push existing records, no problemo!

The manual push worker was refusing to push records to users' CRMs in bulk if they had previously configured stage restrictions.

We taught the push worker not to be so obstinate. Now, when you select and push contacts and accounts to your CRM in bulk, Apollo bypasses the stage restrictions and executes the push successfully.

Some rebellious text was spilling into the wrong feature set in the Apollo integration settings.

We put it in its place. Now, the text is back where it should be and calm has been restored.
New/Updated Documentation
We have been hard at work at our typewriters and stone tablets to bring you knowledge. Feast your eyes on these righteous revisions:
From Our Blog
In the mood for a few wise words of Sales and Marketing wisdom? Here's what we've been cooking up: