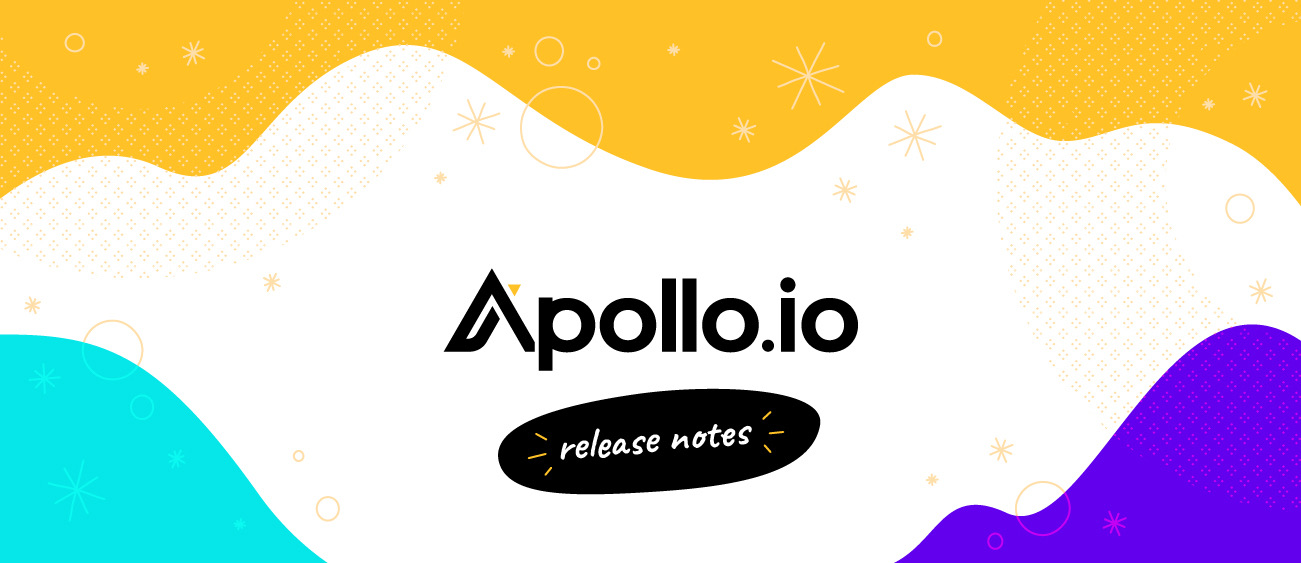 Introducing the New and Improved Snippets
The team has been hard at work to help you create engaging emails at scale through Apollo. You can now create, edit, and clone snippets. Use Apollo snippets to piece the best parts of your highest-performing emails with ease while keeping your emails personal and relevant to each recipient.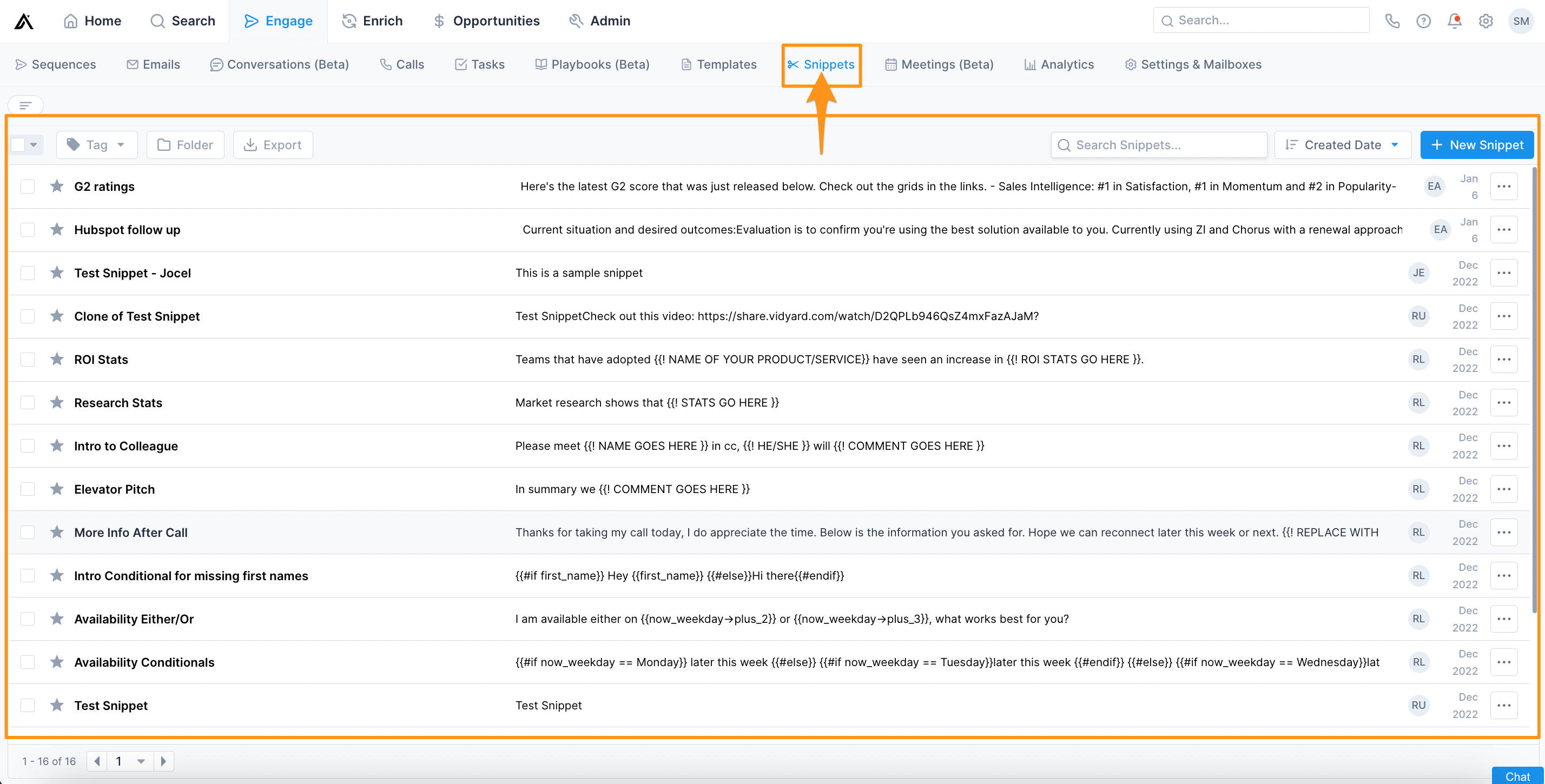 To access the feature and manage your snippets, launch Apollo, click Engage, and then click Snippets.

To load or create snippets directly from your sequences, open an email template within a sequence and then click the Add Snippet icon.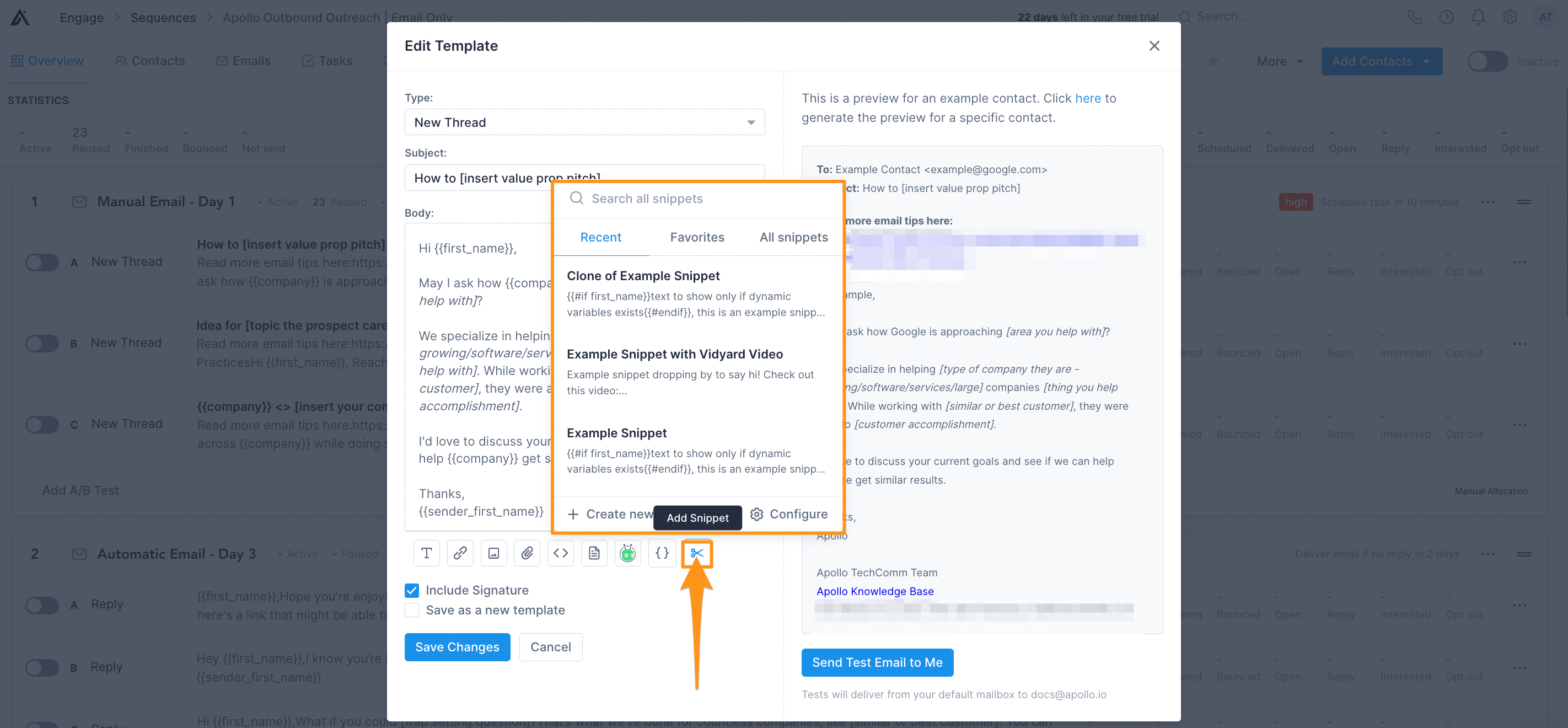 New Features and Product Updates
Keen to hear what our wise old developers have been working on this sprint? Here's a sneak peek at the latest updates:
Dynamic Variables
To avoid confusion with the shiny new snippets feature, we renamed the previous Apollo snippets to dynamic variables. But fear not! Functionality remains the same. You can still use basic, custom, and advanced dynamic variables in your email templates to leverage pieces of information from the Apollo database that help you to further personalize your email outreach.
Dynamic variables are right where we left them. Open an email template within a sequence or in your email inbox and then click the Dynamic variable icon to add them to your email copy.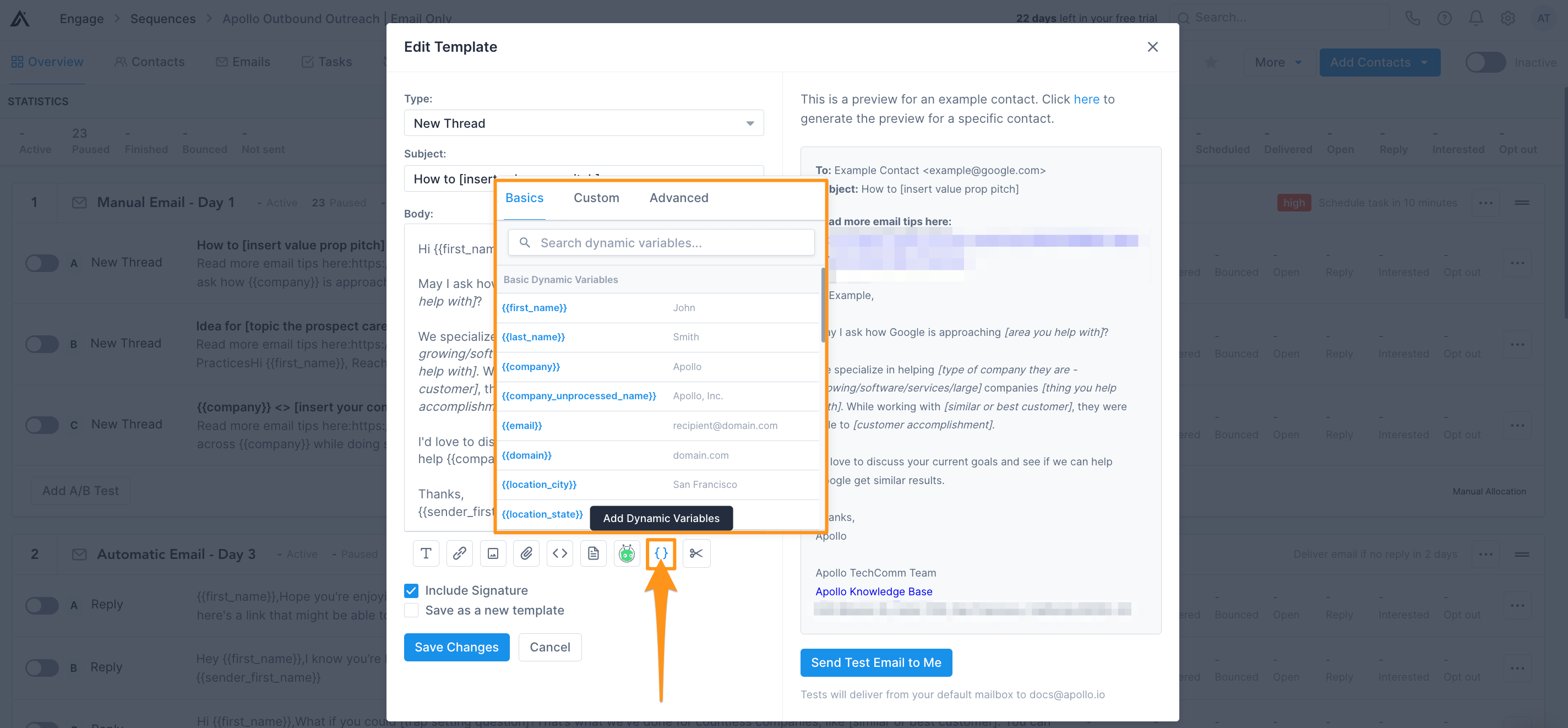 Headcount Growth Filter
Our repertoire of fabulous filters just got that little bit more glamorous this January. To kick off the new year with a bang, we added a headcount growth filter to the People and Company search pages in Apollo. That's right, folks. You can now filter a search by the growth rate of your ideal companies. This means that you can find the specific companies—and even departments—that are undergoing a certain rate of employee growth within a set timeframe.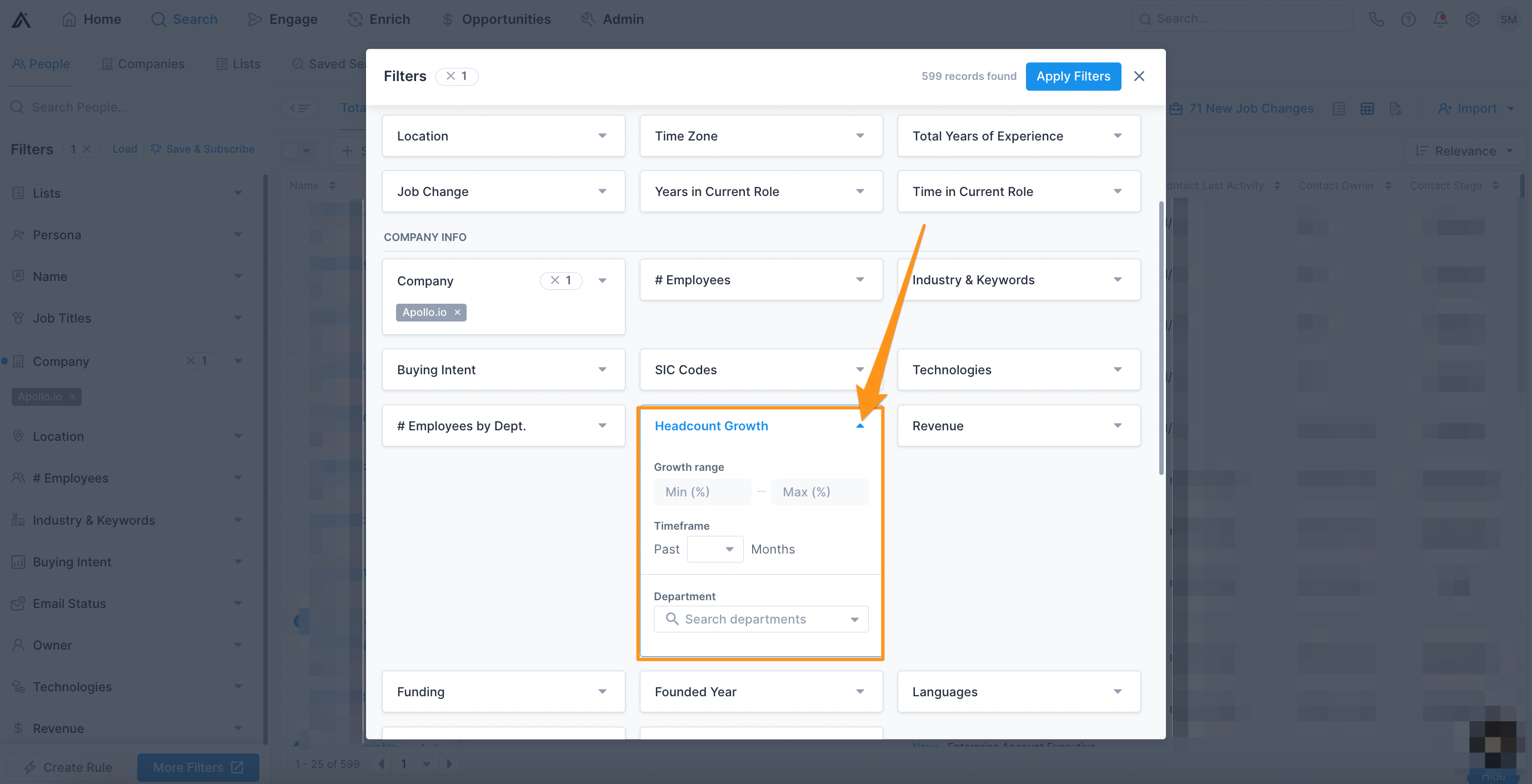 Bug Fixes
Developers by day, pest control by night. Here are the latest bugs we've squashed:
A fixed analytics feature reports for duty. We squished the bug that displayed inaccurate values when users exported a report. Now, you can export reports galore and all totals will match the same values as a report in-app—just as it should.
A rounding error messed with the numbers in some of our users' reports. We taught that algorithm a lesson in simple maths. Now, both accuracy and peace of mind have been restored in one fell swoop.
The dialer bar played hide-and-seek at the most inconvenient times. We gave it a good talking to. Now users can view the bar for the entirety of a call and hang up stress-free.
New/Updated Documentation
We've been hard at work at our typewriters and stone tablets to bring you knowledge. Feast your eyes on these righteous revisions:
From Our Blog
We have no blog updates for you this sprint. But fear not! We've got lots of new and exciting content in store for 2023. Check back next time for the latest and greatest marketing content underway.