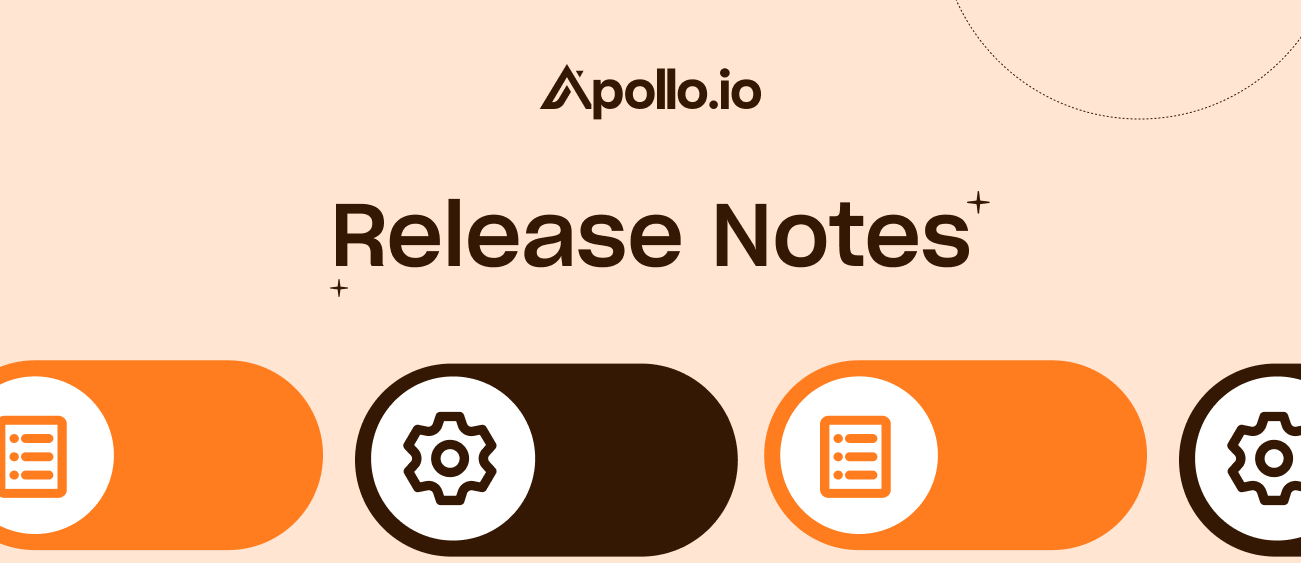 Feature Highlight: Follow-Up Sequences in Gmail
Ready to streamline the way you follow up with contacts in Gmail? Then it's your lucky week, my friends. We've worked like busy bees to bring you new and improved functionality in Gmail with the Apollo Chrome Extension.
Now, you can schedule follow-up messages to multiple recipients within the same email thread.
Choose which recipients to include in your follow-up strategy, set a primary contact, and take advantage of automated sequences directly from within Gmail.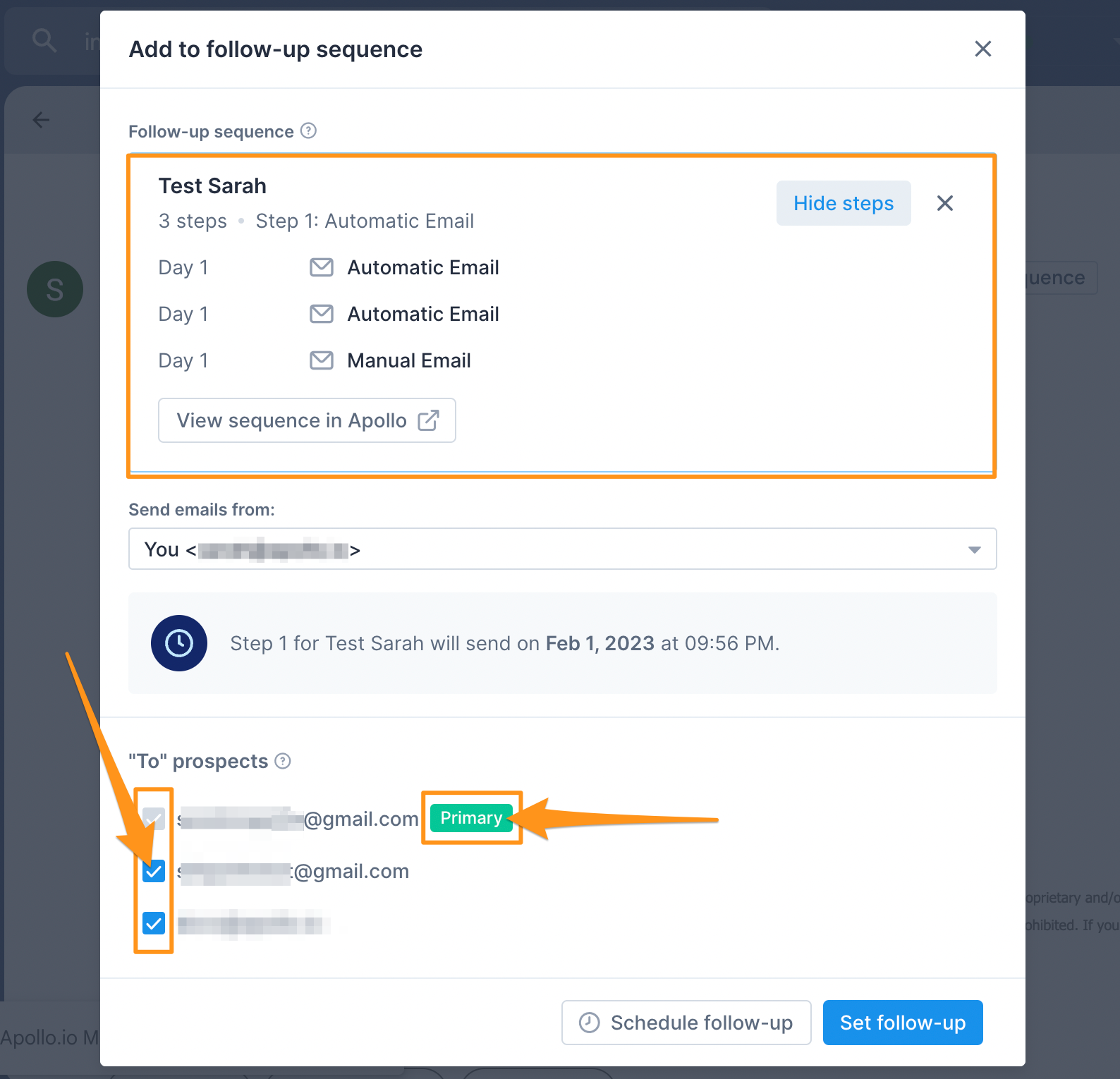 Product Updates
Keen to hear what our wise old developers have been working on this sprint? Here's a sneak peek at the latest updates:
Job Change Automation in the Rules Engine
Knowing when your target prospects have just changed jobs can provide you with timely insights that help you strengthen your engagement workflow, reach the right people at the right time, and build rapport with your ideal contacts.
With shiny new functionality in our rules engine, you can automatically enroll the contacts who have recently changed jobs into a sequence or list.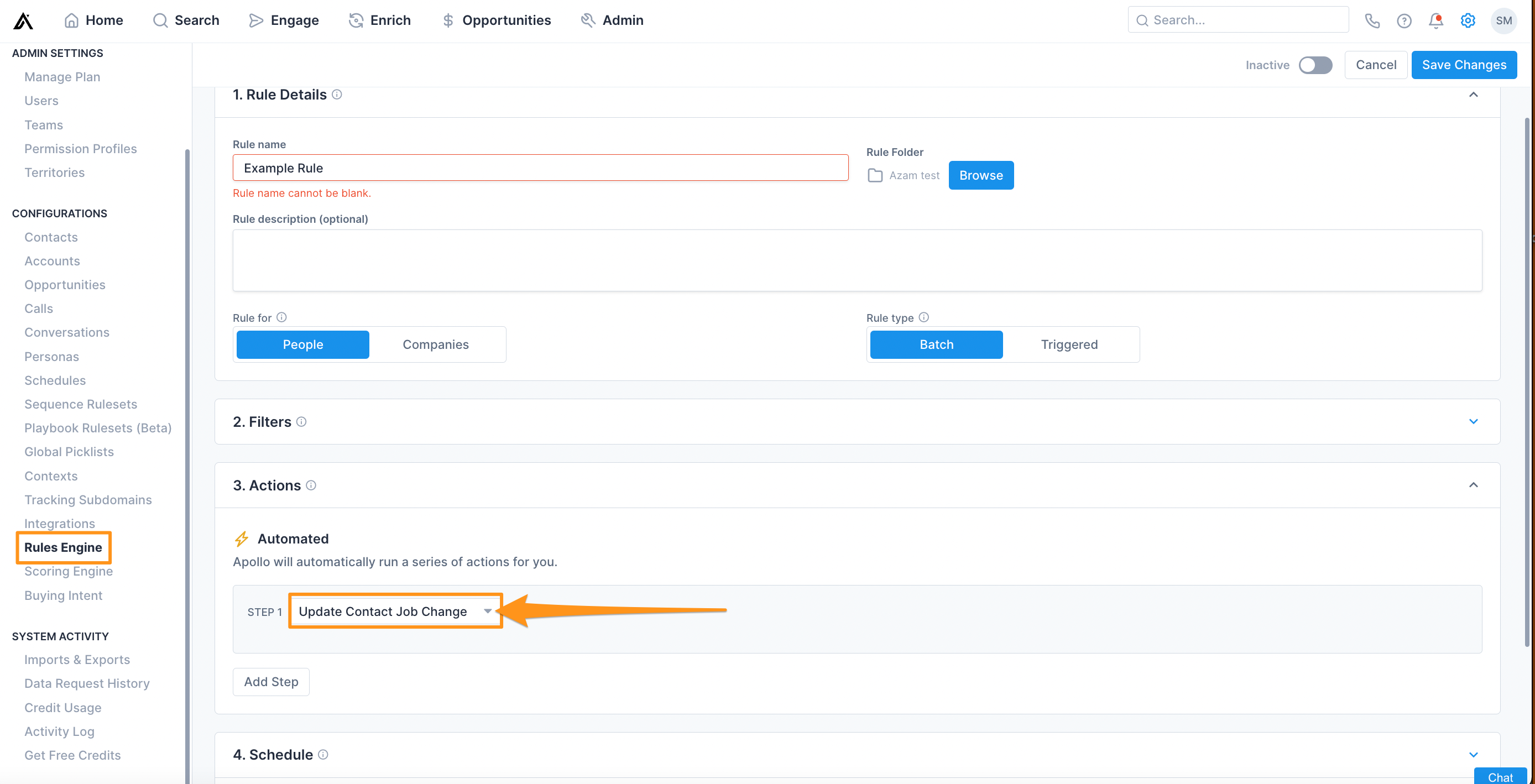 Bug Fixes
Developers by day, pest control by night. Here are the latest bugs we've squashed:
Told off the Net New tab on the People Search page for displaying the Salesforce button when you can only add saved contacts to Salesforce. It apologized. Now, the Salesforce button is only visible on the Saved tab.
Told the ownership field to quit being so possessive. Now, users can change owners without any issues before pushing a record to Salesforce.
Visited lost and found to retrieve the correct HubSpot mapping logic. Now, you can push any contact with an email address to HubSpot without issues.
Politely asked our Salesforce mapping logic to make an exception to the rules. Now, you can push a contact without an associated account, provided it has mapped account fields.
Told our APIs not to discriminate when syncing email replies from Microsoft mailboxes. Now, all Microsoft mailboxes will sync with Apollo, including the latest MS versions.
Taught our Salesloft mapping logic to multitask. And voila! You can now push both mobile and corporate numbers to the corresponding fields in Salesloft without beef.
Gave the stage filter on the tasks page a lesson in basic math. Now, it's top of the class and displays the correct number of total contacts in each stage.
Sneaky replies were falling through the cracks. We taught Apollo's email tracking to be more vigilant. Now, when a contact replies, Apollo catches the response and finishes the sequence accordingly.
Asked the create a sequence page to compose itself when users try to add a LinkedIn step into the sequence. It no longer crashes with excitement and now adds the "interact with a LinkedIn post" step without issues.
New/Updated Documentation
We've been hard at work at our typewriters and stone tablets to bring you knowledge. Feast your eyes on these righteous revisions:
New/Updated Videos
Sit back, relax, and enjoy the next best Apollo flicks.
Leading an Efficient SDR Team: How to Do More with Less
Our expert panel discusses the best tactics you can implement to drive more pipeline and bring in revenue in the most efficient ways to stay ahead of the game during uncertain times.
From Our Blog
In the mood for a few wise words of Sales and Marketing wisdom? Here's what we've been cooking up: