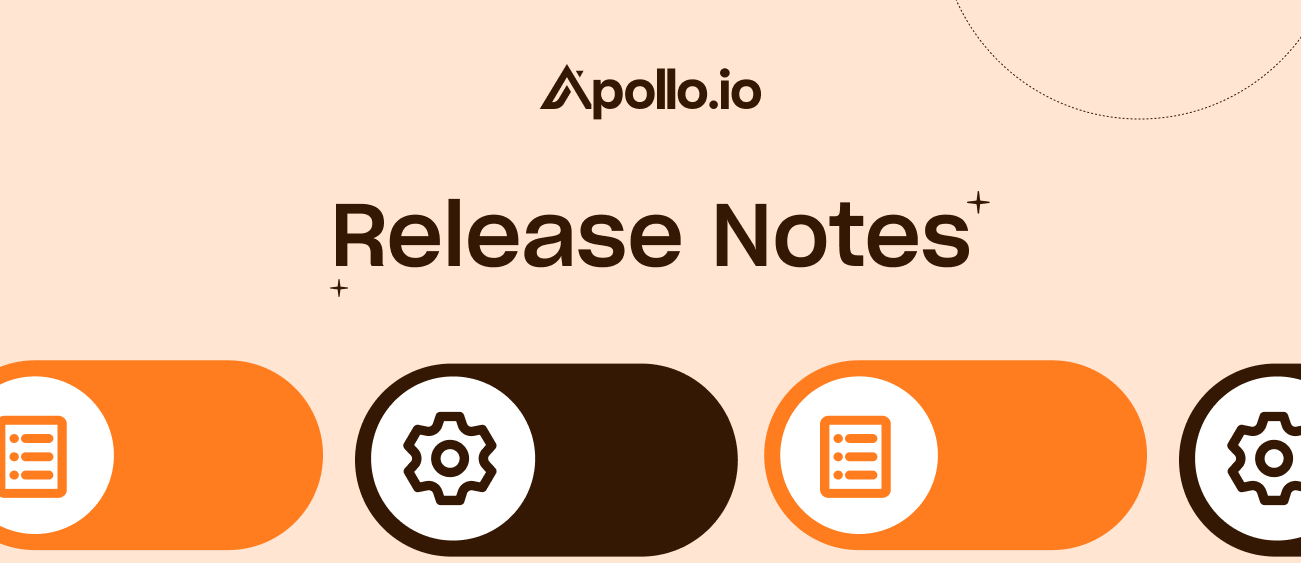 Product Updates
Keen to hear what our wise old developers have been working on this sprint? Here's a sneak peek at the latest updates:
More Prebuilt Sequences to Choose From
We've added 9 more prebuilt sequences to our repertoire to make your prospecting life that little bit easier.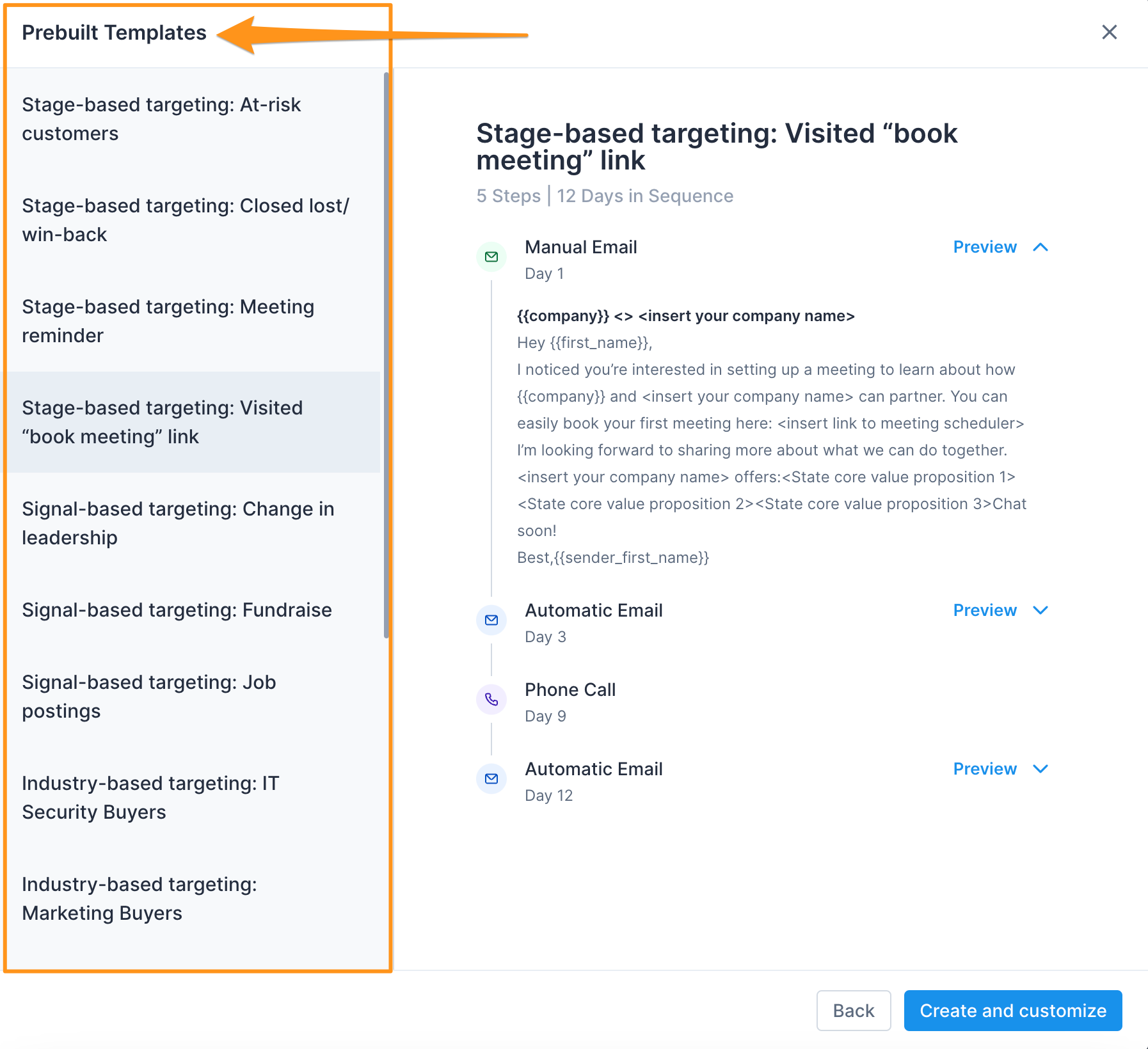 Now, when you want to create a new sequence in Apollo, you don't have to deal with the dreaded curse of writer's block. Browse through the prebuilt templates available and tweak the messaging according to your needs.
Got you wondering where to find this prebuilt messaging gold mine? Follow the steps below, and hey presto—you'll be 1 step closer to your sales engagement goals.
Launch Apollo, click Engage, then click Sequences.

Click + New Sequence.

Then, click Prebuilt.

Click a prebuilt sequence on the left and click the Preview drop-down next to each step to review each message more closely.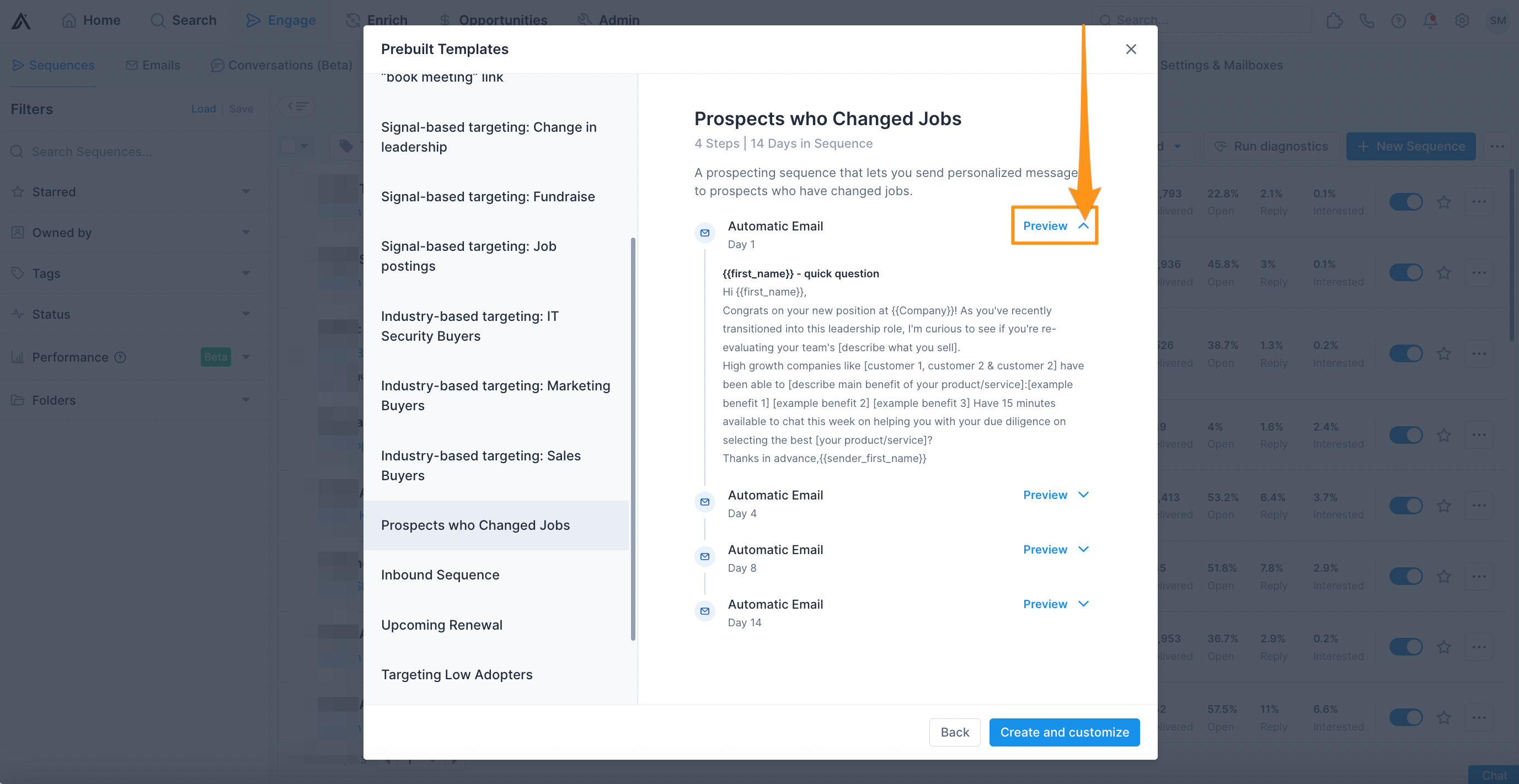 Click Create and customize.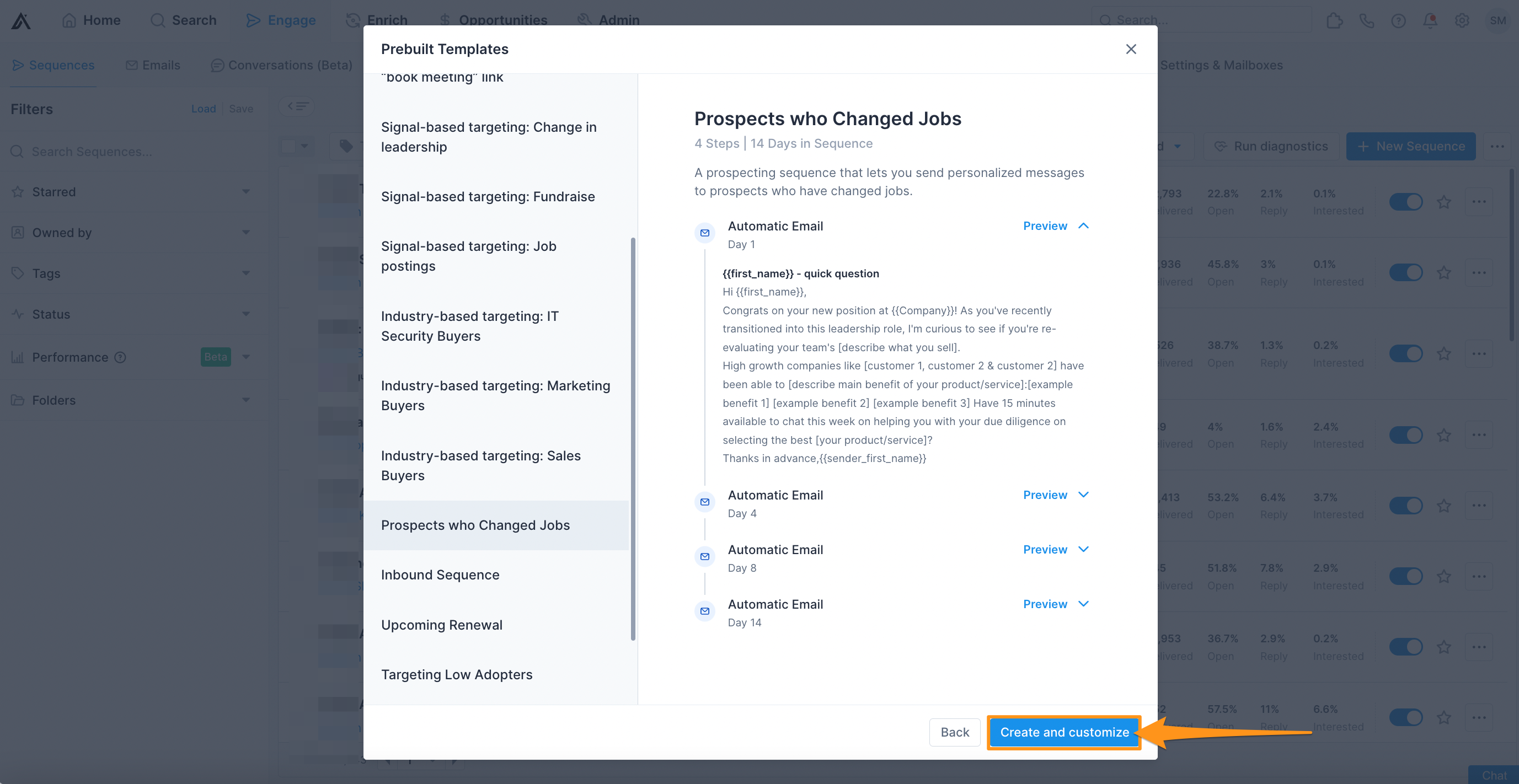 Apollo then directs you to the new sequence. Click on each message to tailor it to your engagement strategy.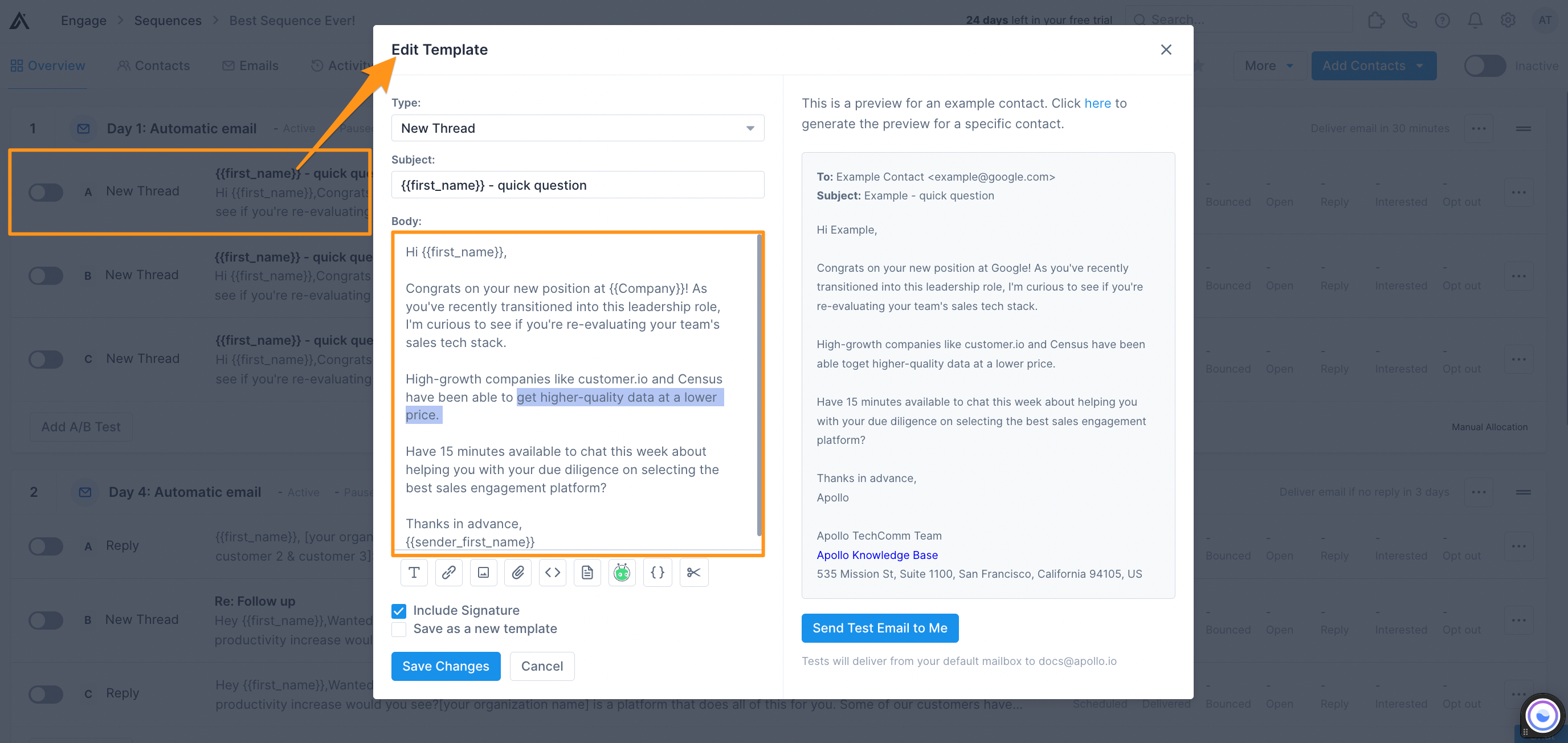 You can also edit the name and sequence settings to ensure the new sequence fits your schedule. To do so, click the Settings tab and edit the fields according to your preferences. Then, click Save changes.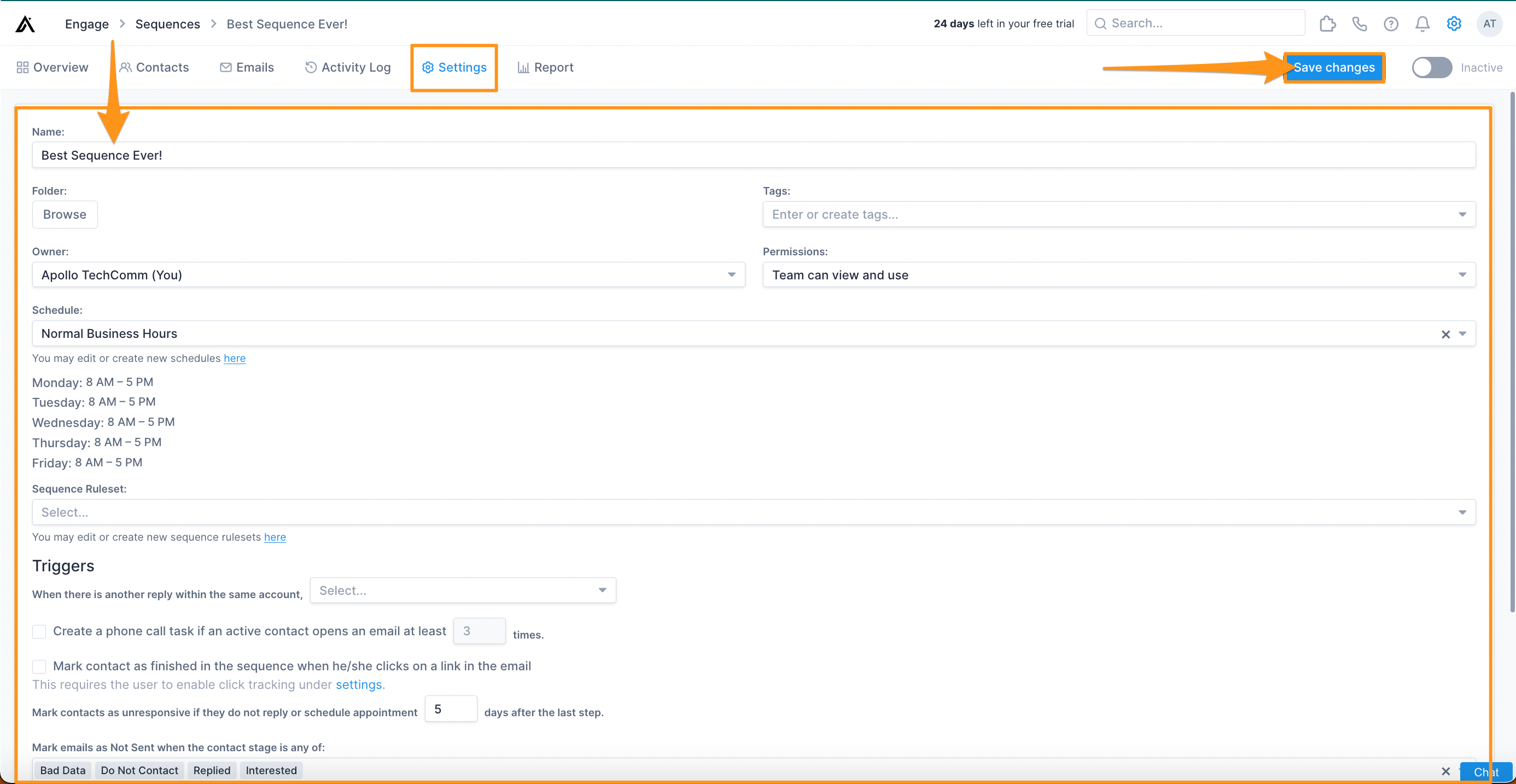 You have now chosen and edited a prebuilt sequence in Apollo.
Sequence Secrets
Looking for more guidance with Apollo sequences? Hop into these articles for a helping hand:
Bug Fixes
No bugs to report this sprint. Pest control is always on the alert, though. We'll keep you posted next time any creepy crawlies return.
New/Updated Documentation
We've been hard at work at our typewriters and stone tablets to bring you knowledge. Feast your eyes on these righteous revisions:
From Our Website
In the mood for a few wise words of Sales and Marketing wisdom? Here's what we've been cooking up: