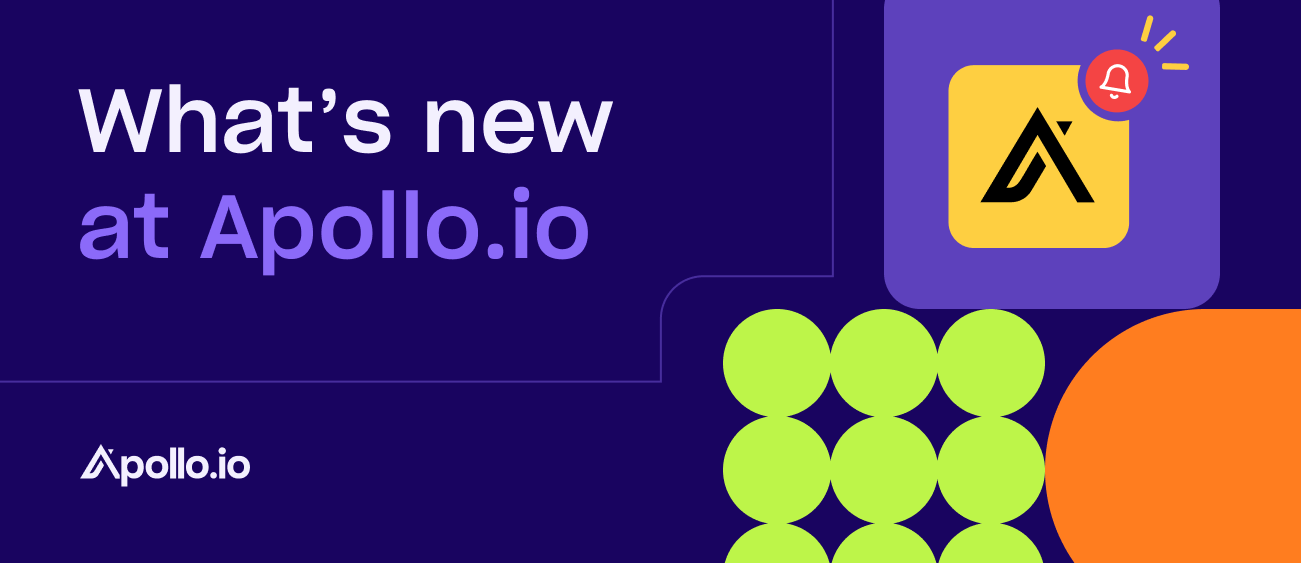 New Features and Product Updates
Keen to hear what our wise and wonderful developers have been working on this sprint? Here's a sneak peek at the latest updates:
Bi-directional Merge Sync for Salesforce
We've been syncing with your thoughts to improve your experience in Salesforce and Apollo. You can now enable bi-directional merge settings to sync lead, contact, and account merges from Salesforce to Apollo.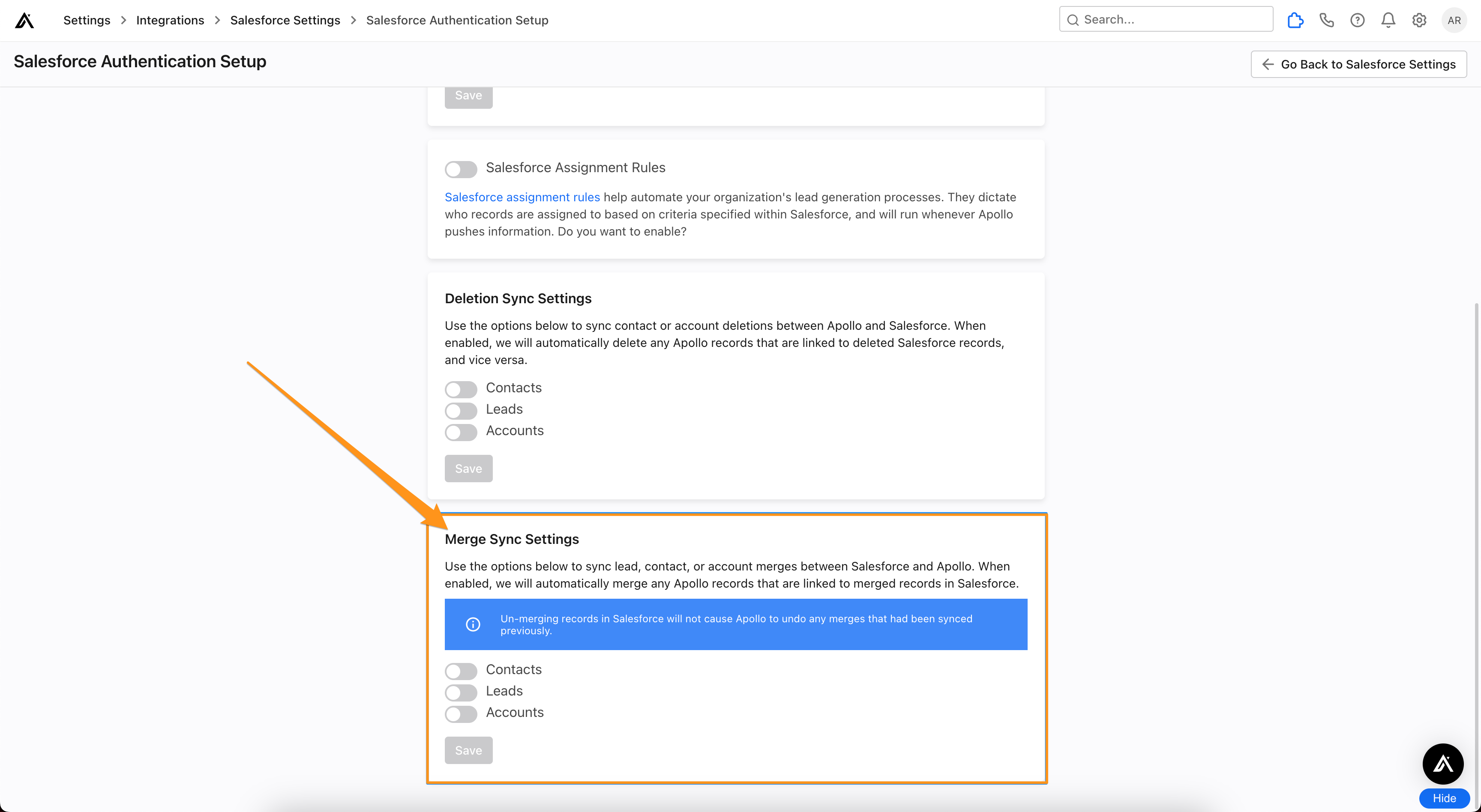 Use the "merge sync" settings to streamline your data clean-up process on both platforms.
Who's it for?
You use the Salesforce integration to keep your data synchronized between Apollo and your Salesforce account
You are on a basic, professional, or custom Apollo plan
All Things Salesforce!
Have more questions about the Salesforce integration? Hop into the Salesforce section of the Apollo Knowledge Base for more information.
Create Alerts for Your Manual Tasks
Need a helping hand to keep track of your to-dos? Create alerts for an easy, actionable view of your highest-priority upcoming manual tasks.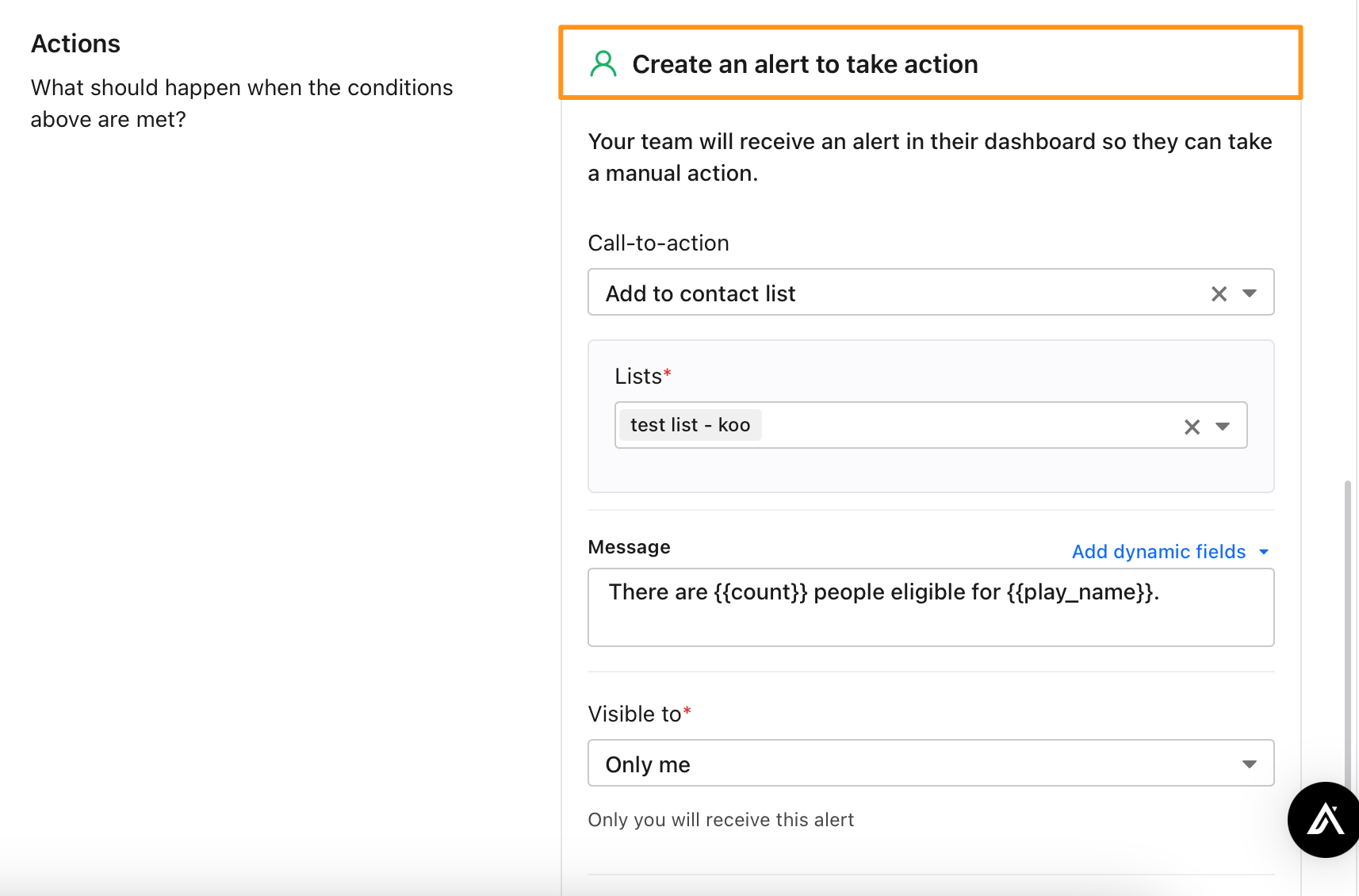 Create alerts when you set up a new play and then access and take action on your highest priority to-dos from the control center.

Who's it for?
You use the Apollo engagement suite to connect with your ideal buyers
You use plays to automate your engagement workflow
You want to identify and assign important action items from your plays to your team
You use the control center to keep track of your weekly activity and access upcoming action items
You are on any Apollo plan, be it free, basic, professional, or custom
Tell Me More!
New to plays and want to get started? Hop into the Create a Play article for more information. If you're already familiar with plays and short on time, skip straight to the Alerts section for more info on the steps to create an alert for a manual action in your play. Then, jump into the Alerts section of the Control Center article for more details about how to view and take action on your alerts.
Custom Table Layouts
Who says tables can't be sleek and sexy? Now that you can customize the data you view when prospecting in Apollo, table layouts have never looked better!
Who's it for?
You use Apollo for prospecting and want to create private table views that you can deploy for different types of searches
You are an admin and want to create public table views for different use cases or teams
You are on any Apollo plan, be it free, basic, professional, or custom
Saved Searches Got a Makeover
That's right, folks. We pampered your saved searches and gave them a new look to improve functionality and streamline how you save or update them.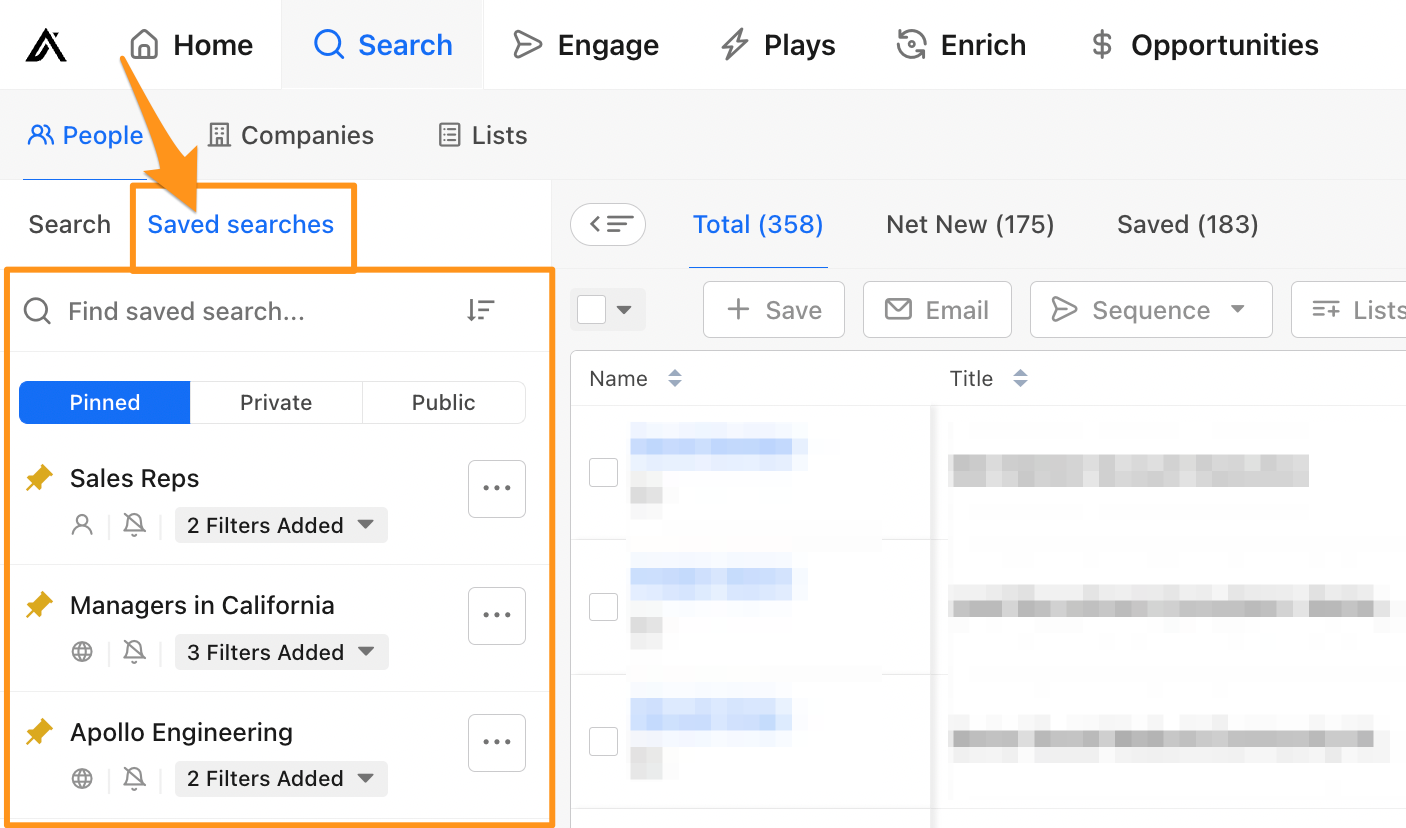 You can now pin your favorite searches, better manage saved search visibility, and select the table layout you want to view for each saved search you create or update.
Who's it for?
You use Apollo for prospecting and want to save private searches to quickly access a group of filtered contacts or accounts that match your search criteria
You are an admin and want to create and save public searches that your team can use when prospecting
You are on any Apollo plan, be it free, basic, professional, or custom
Searching for Simplicity?
Yet to save your searches and want to learn more? Sneak a peek at the Create and Subscribe to Saved Searches article for more information on how to start simplifying the way you prospect in Apollo!
Map Contact Roles for Your Opportunities
It's Independence Day for Apollo Opportunities! You can now create contact roles in Apollo for your opportunities even if you're not a Salesforce user.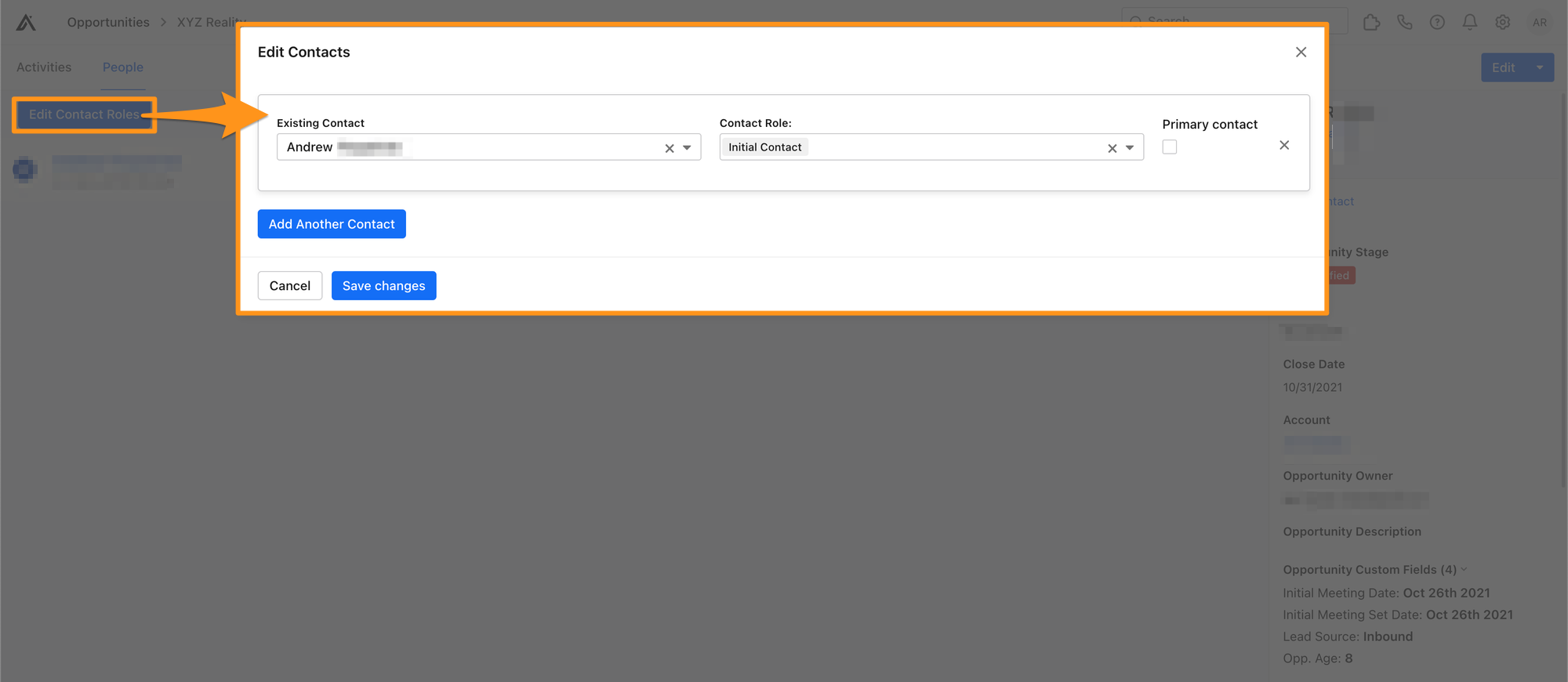 You can then map them with your contact roles in Salesforce to keep everything in sync.

Already Connected Salesforce?
Please note, if you have already integrated Salesforce with your Apollo account, Apollo automatically disables any edits to contact role mapping in Apollo. This is because it isn't possible to sync all your opportunities if your contact roles in Apollo do not map correctly with your contact roles in Salesforce. To prevent sync issues, Apollo reflects whatever contact roles you have configured on the Salesforce side.
Who's it for?
You leverage the Apollo Opportunities feature to track your opportunities and want to assign contact roles to each one
You are an admin and you want to easily sync your opportunities and their contact roles between Salesforce and Apollo
You are on any paid Apollo plan
Where Do I Begin?
If you haven't already, follow the steps to create opportunities in Apollo. Then, open the opportunity to which you want to add contact roles and click the People tab. Click Edit Contact Roles to add contact roles or make any edits.

Bug Fixes
Developers by day, pest control by night. Here are the latest bugs we've squashed:
Cultivated compassion in the "Salesforce contact views" people filter. It quit leaving results in the shadows and now displays the results for more than 100 lists at a time.
Told off the Salesforce > Apollo sync for judging accounts by their cover and updated the matching logic. Now, all new contacts pulled into Apollo are matched to the right account, not just by the domain, but by name and all other account identifiers.
New/Updated Documentation
We've been hard at work at our typewriters and stone tablets to bring you knowledge. Feast your eyes on these righteous revisions:
New Videos
Sit back, relax, and enjoy the next best Apollo flicks.
Perfecting the Cold Call: How to Win on the Phones
Join Anthony Balestras and Josh Garrison as they discuss top cold-calling tactics to help you close buyers.
From Our Website
In the mood for a few wise words of Sales and Marketing wisdom? Here's what we've been cooking up: