Overview
Are you having trouble finding the right contacts to engage at a company? Account-based lead recommendations provide you with net-new, high-value prospects that fit your target personas. This helps you generate pipeline faster by connecting to the right prospects in just a few clicks.
The following sections detail how to find recommend contacts for an account and manage your personas.
Engage Recommended Contacts
To find your recommendations, launch Apollo and go to a company page. Then, click the Recommendations tab.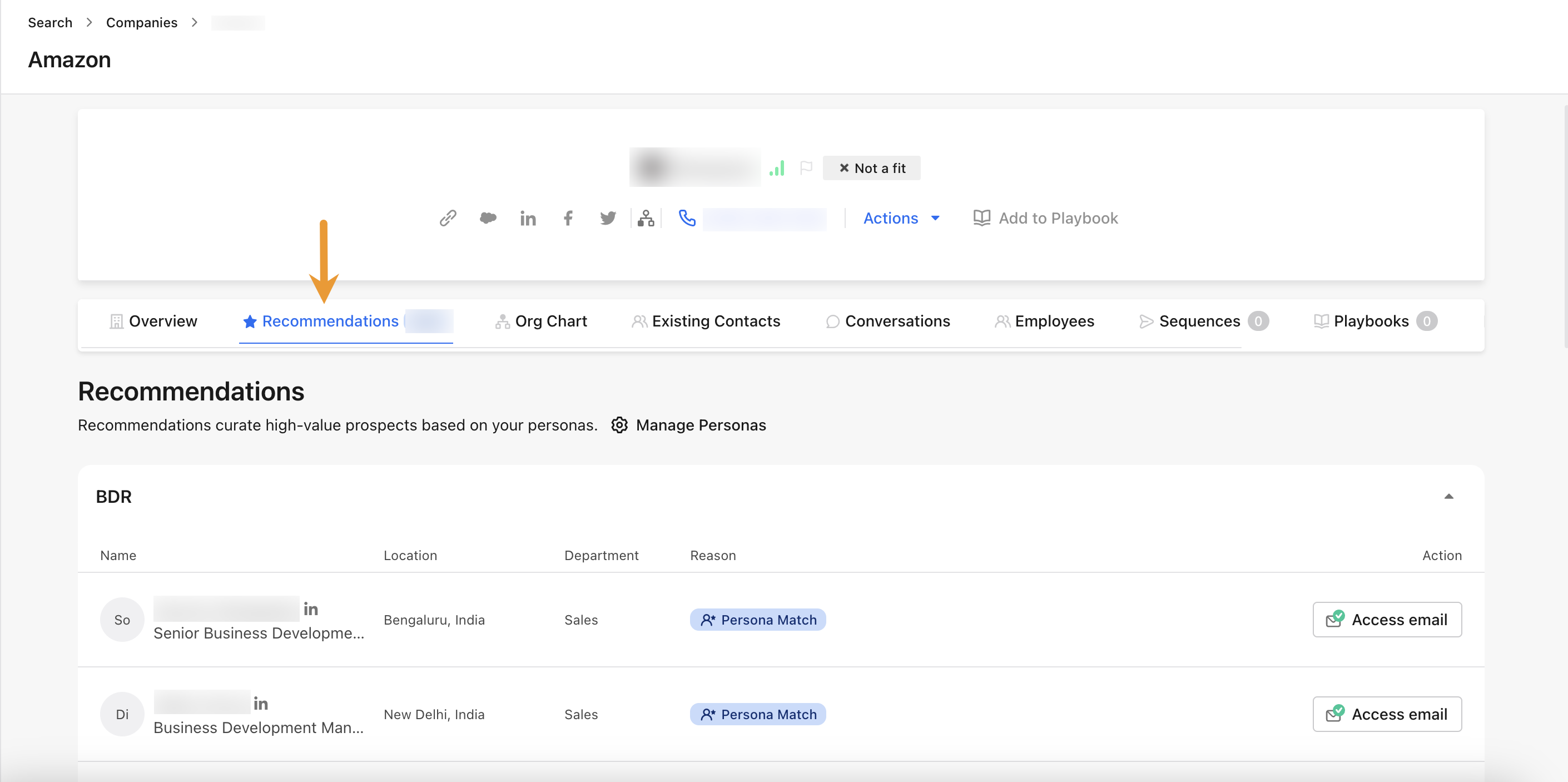 Alternatively, click the Overview tab on a company page, then find the New prospects section. Your recommendations are the same regardless of where you view them.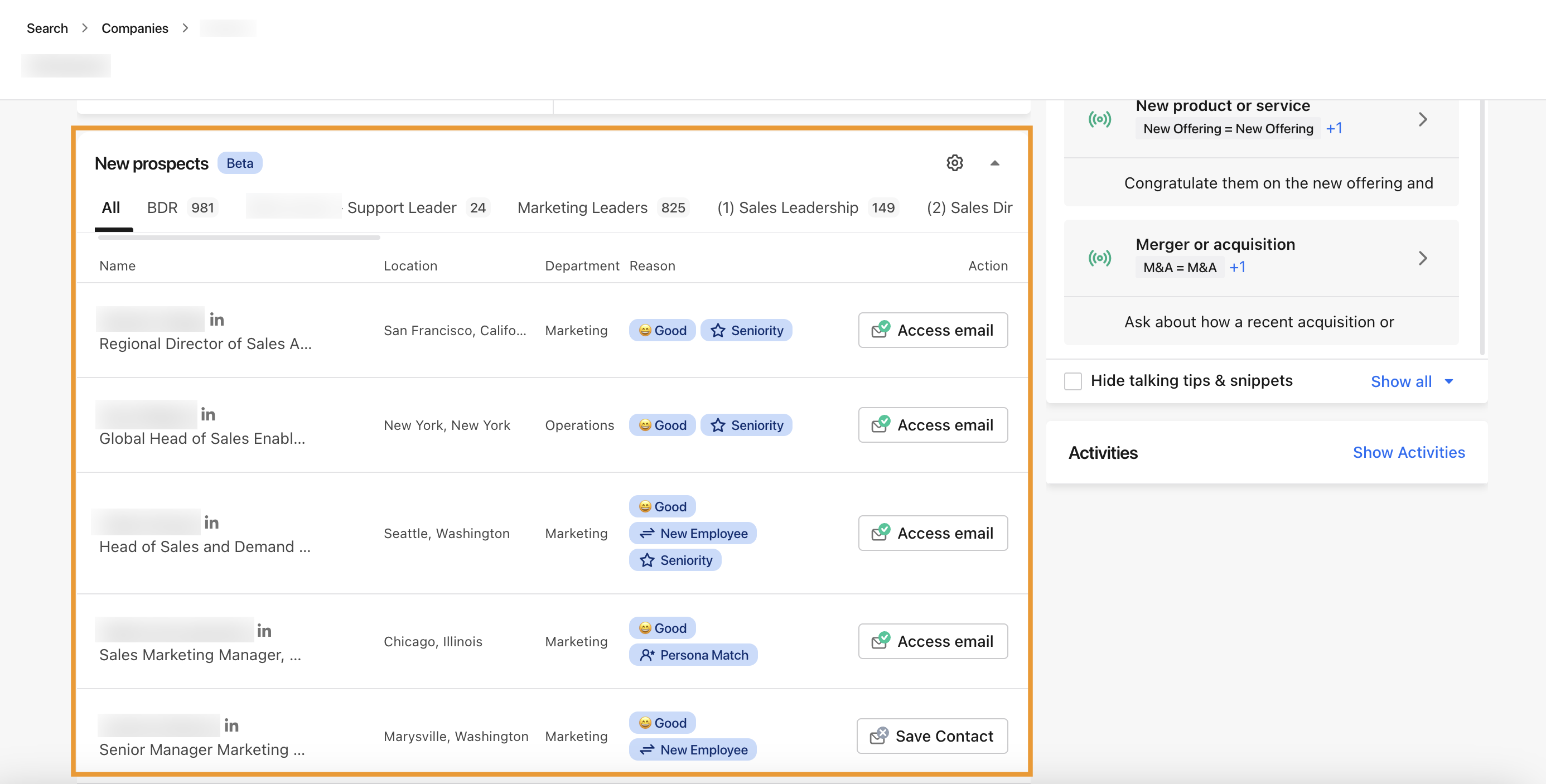 Recommended contacts are grouped based on the personas you have enabled. Click a persona tile to view the recommendations for that persona.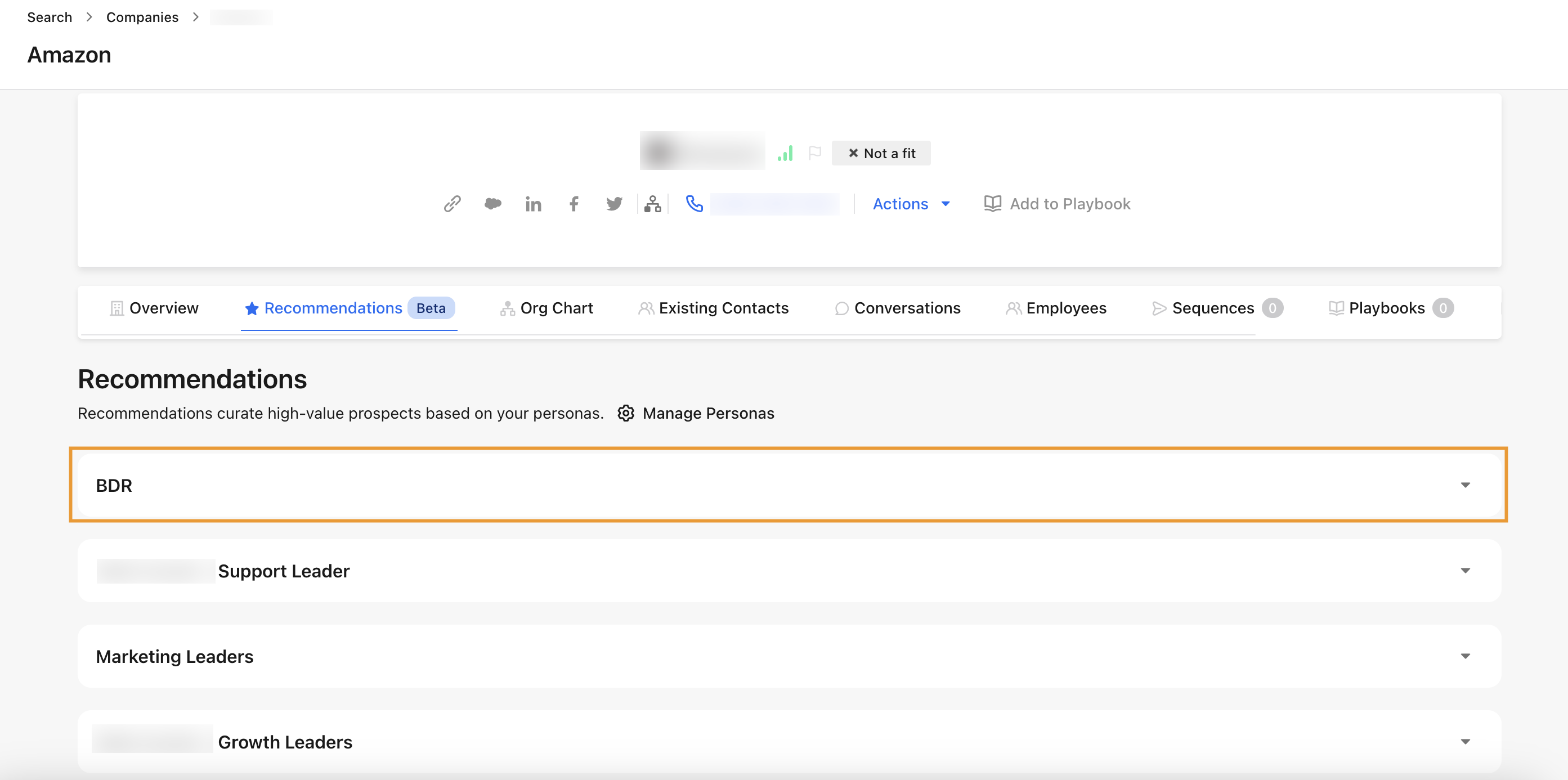 Apollo sorts recommended contacts based on scores and certain other criteria that fits your target persona, such as seniority, similarity to past prospects, and new roles.
To research a contact more thoroughly, click their tile to access more details about them, including any signals they might have generated.
Once you find an ideal prospect to engage, click Access email. This action consumes 1 credit.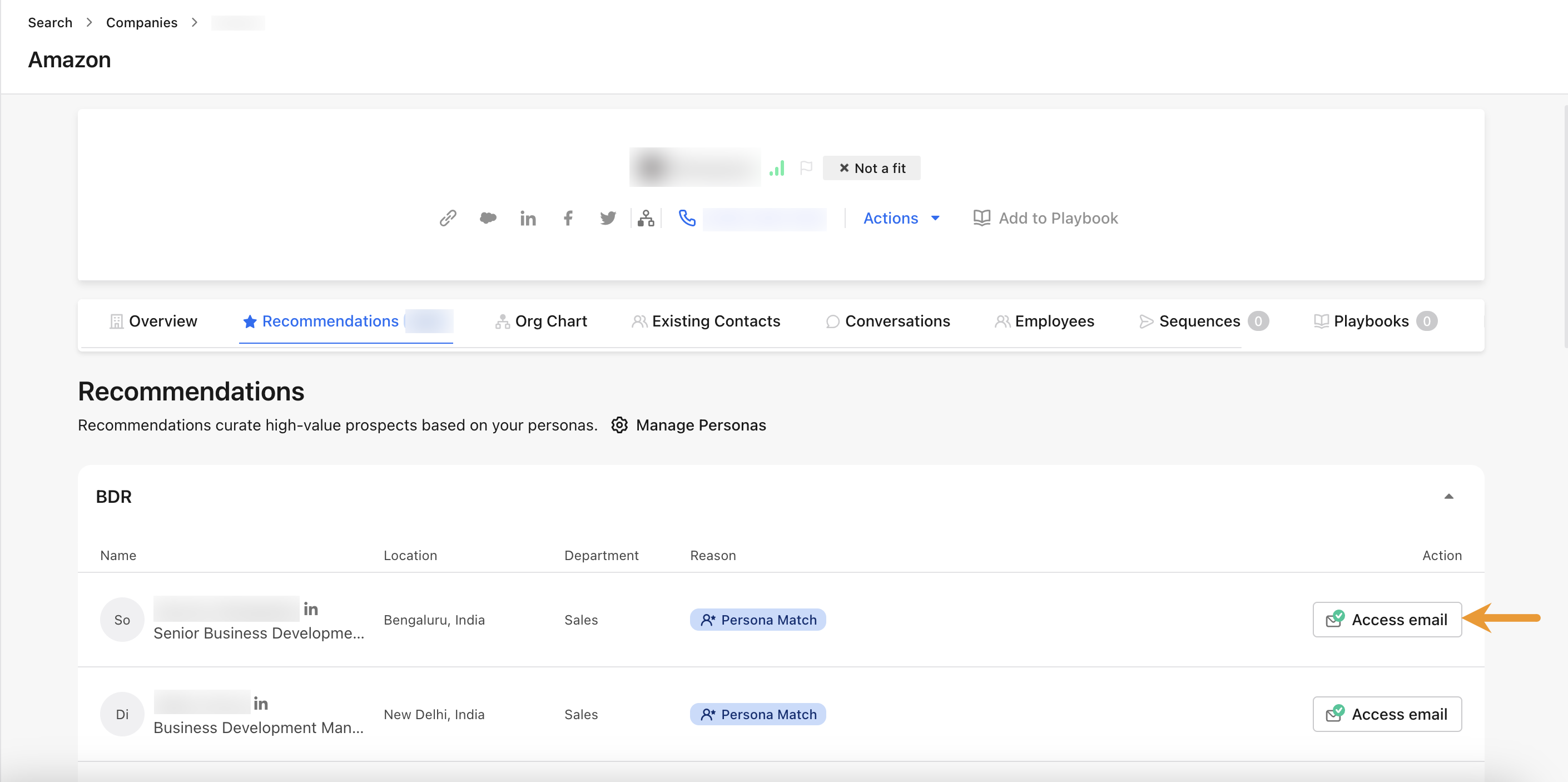 Manage Personas
Help Apollo Help You
Your personas help Apollo generate more accurate contact recommendations. If you have never created personas in Apollo, refer to Create a Persona for more information.
Recommendations vary based on the personas you and your team have enabled. If you have the appropriate permissions, you can enable and disable personas directly when reviewing your recommendations. However, any changes that you make to personas do reflect across other areas of Apollo and impact all members of your team that rely on those personas.
If you want to adjust personas while viewing your recommendations:
Launch Apollo and go to a company page. Then, click the Recommendations tab.
Click Manage Personas.
Toggle the slider for each persona on/off to enable/disable it. Then, click X to return to your recommendations.
The available recommendations change based on the personas you have enabled. Repeat this process each time you want to adjust the personas for a company's recommendations.