Watch the Video
Read the Doc
Overview
Apollo allows you to search for and request details about prospects from LinkedIn Sales Navigator, LinkedIn, or directly from the Apollo database. View detailed information about a chosen company or contact, build detailed lists for use in Apollo sequences, view insights about a company, or view a contact's colleagues. These details help you find the right potential customers to engage and grow your business.
Find an Individual Prospect
Navigate to an individual profile on LinkedIn. Click the Apollo icon to launch the Apollo Chrome extension.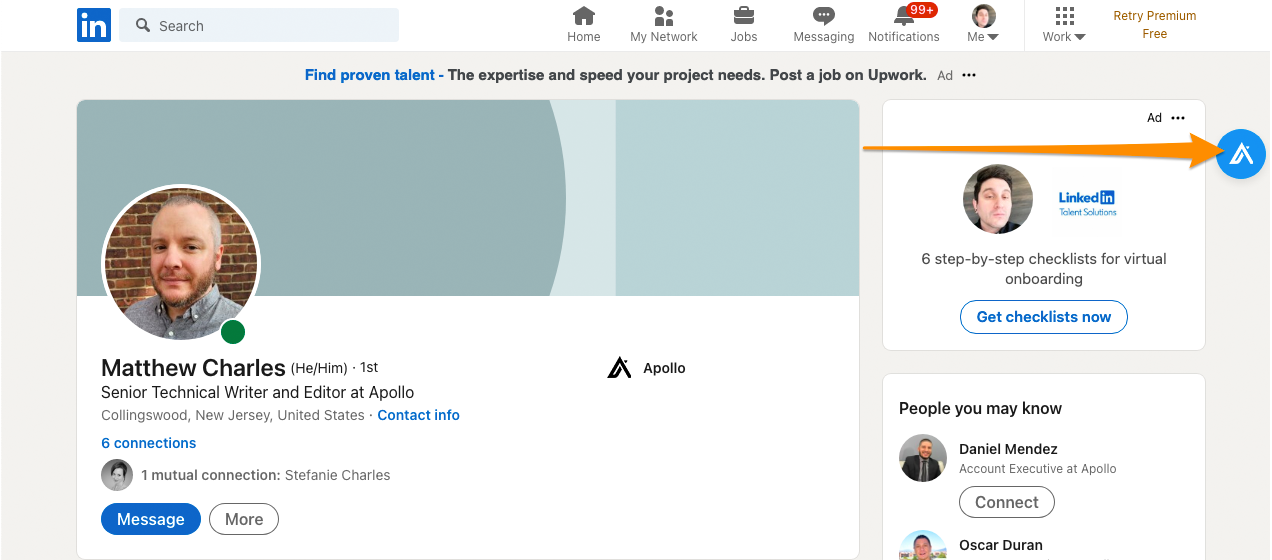 Click Save Contact to save the contact's profile to your Apollo account.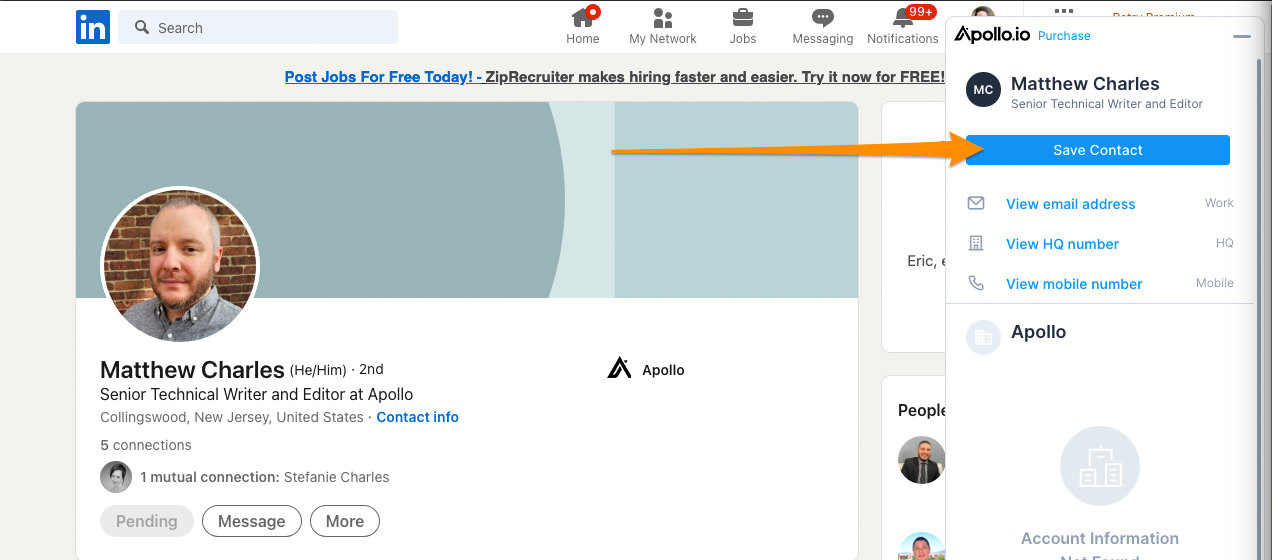 To view information such as technologies used, funding, and recent hires for an individual prospect's company, click Insights.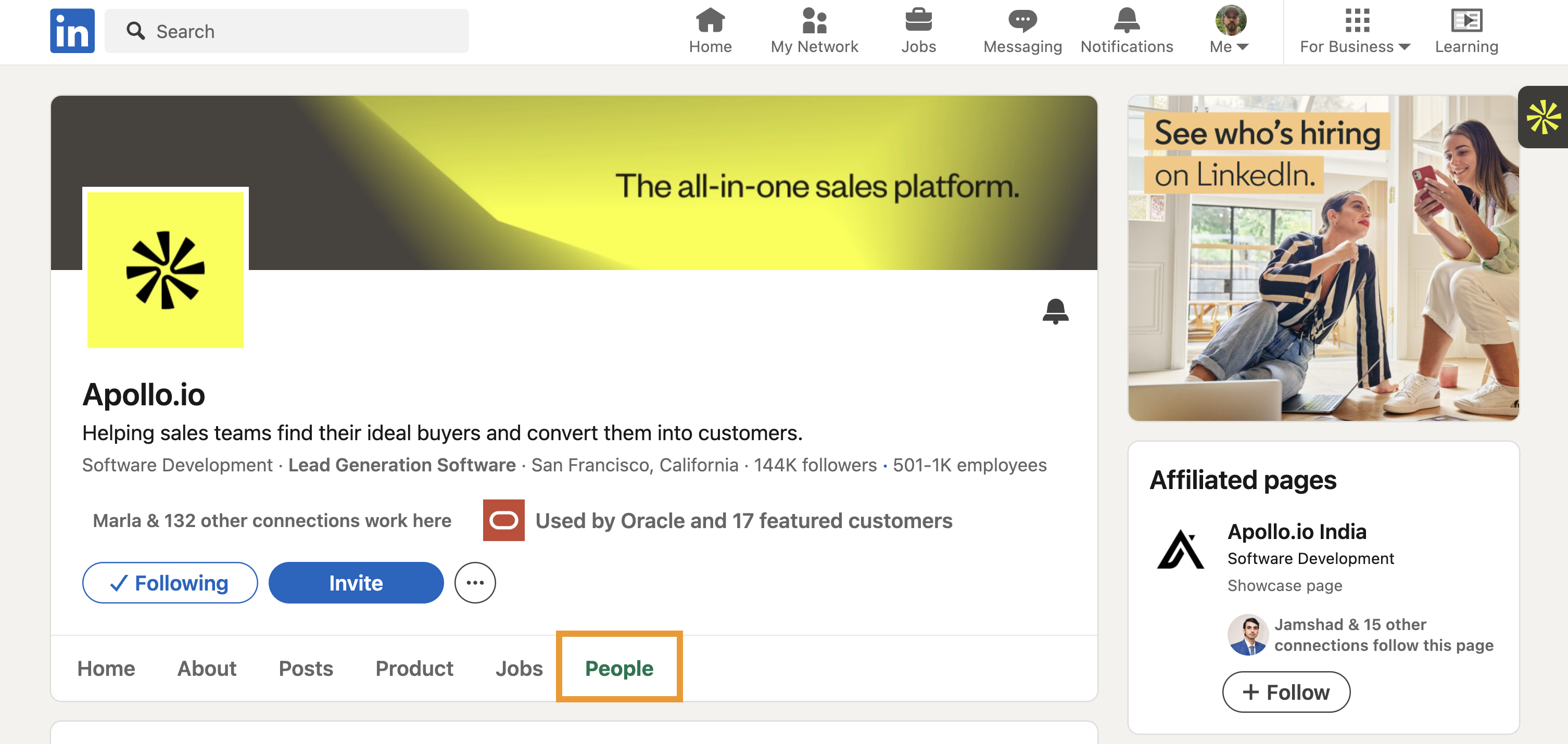 To view an individual prospect's colleagues and status in Apollo, click Colleagues.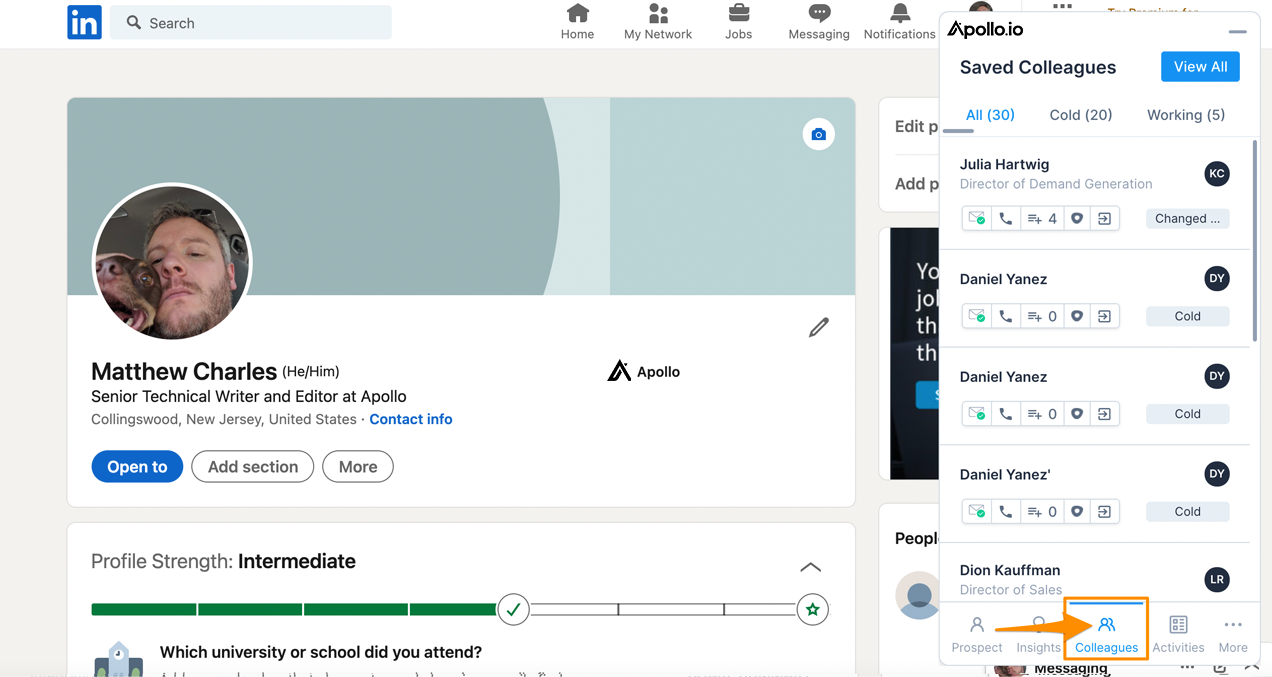 To view a prospect's recent activity in Salesforce and Apollo and to add notes, click Activities.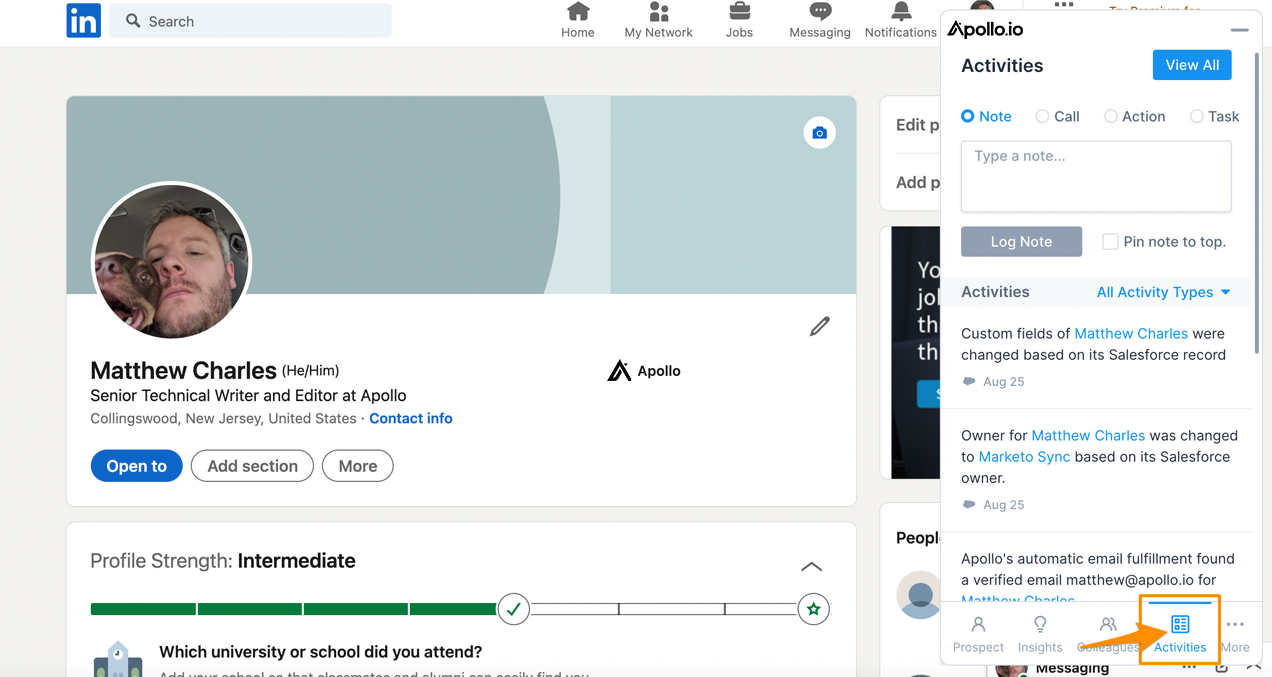 To view additional options for the Apollo Chrome Extension, click More.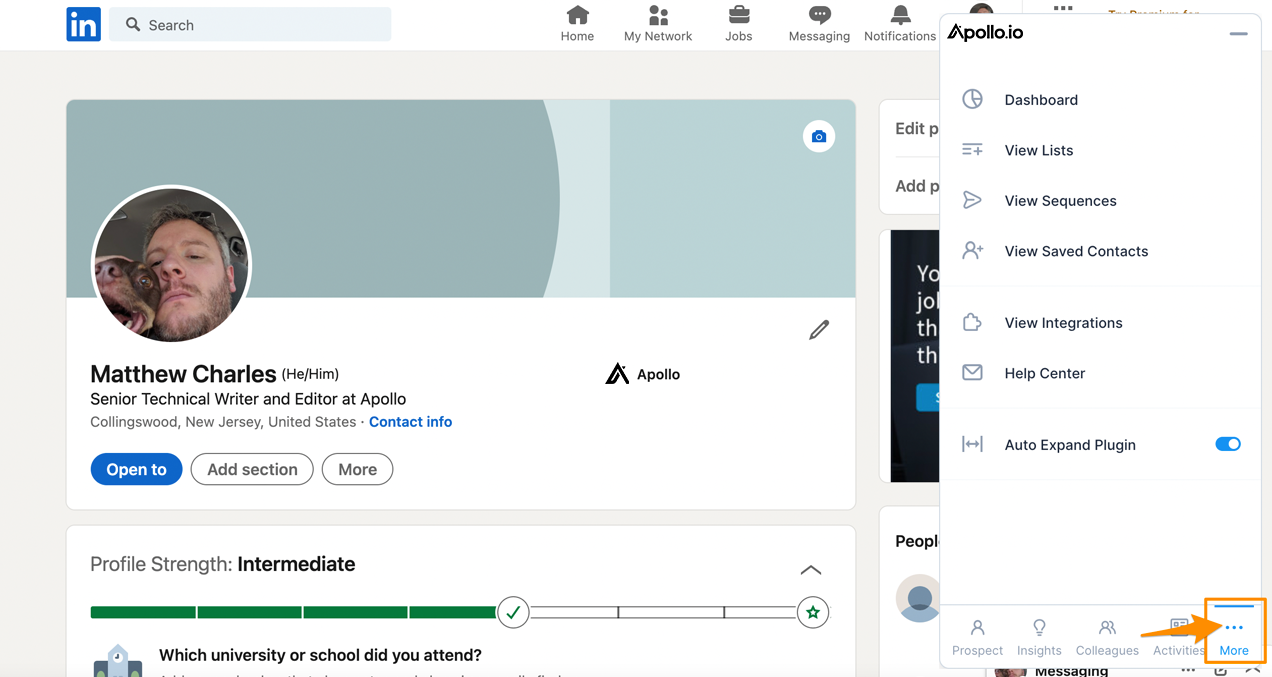 Find Bulk Prospects
Search for the company from which you would like to prospect in LinkedIn.

Click People.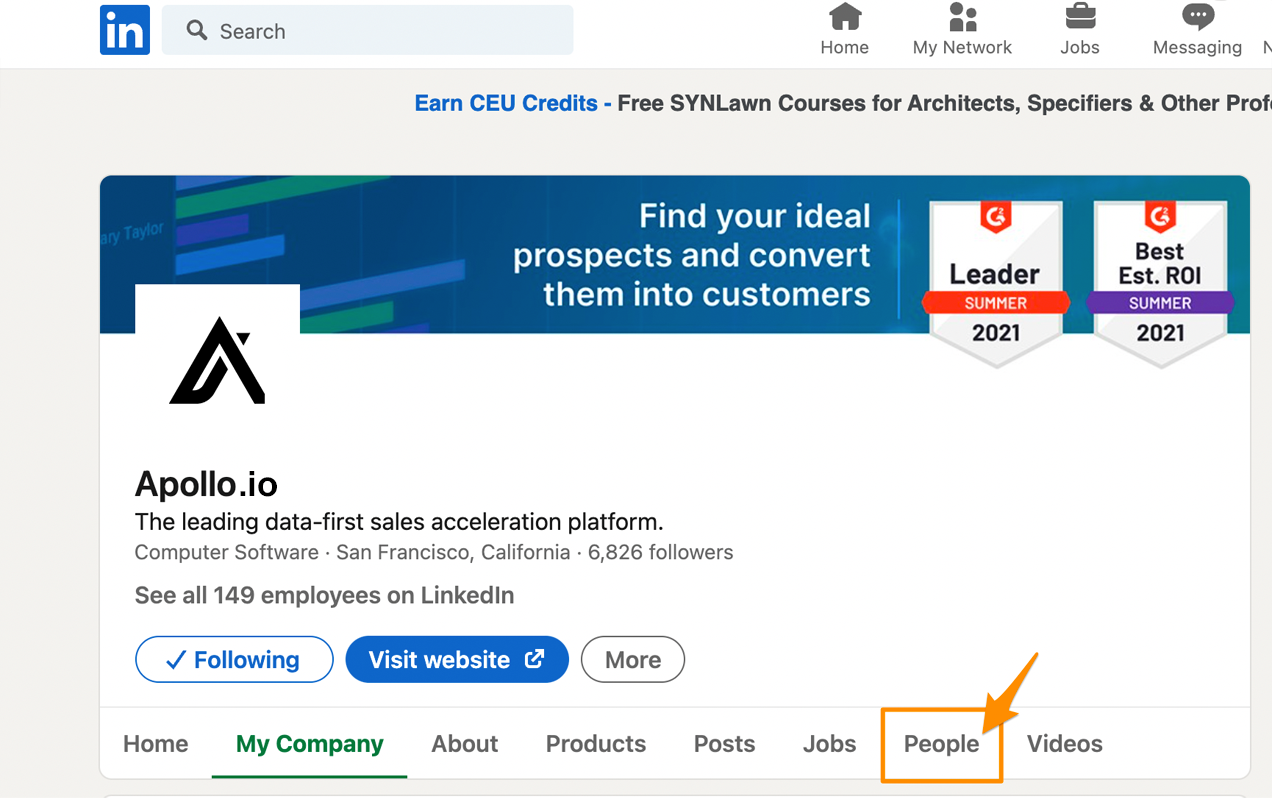 Click Select All to select all of the contacts now listed in the Apollo Chrome Extension.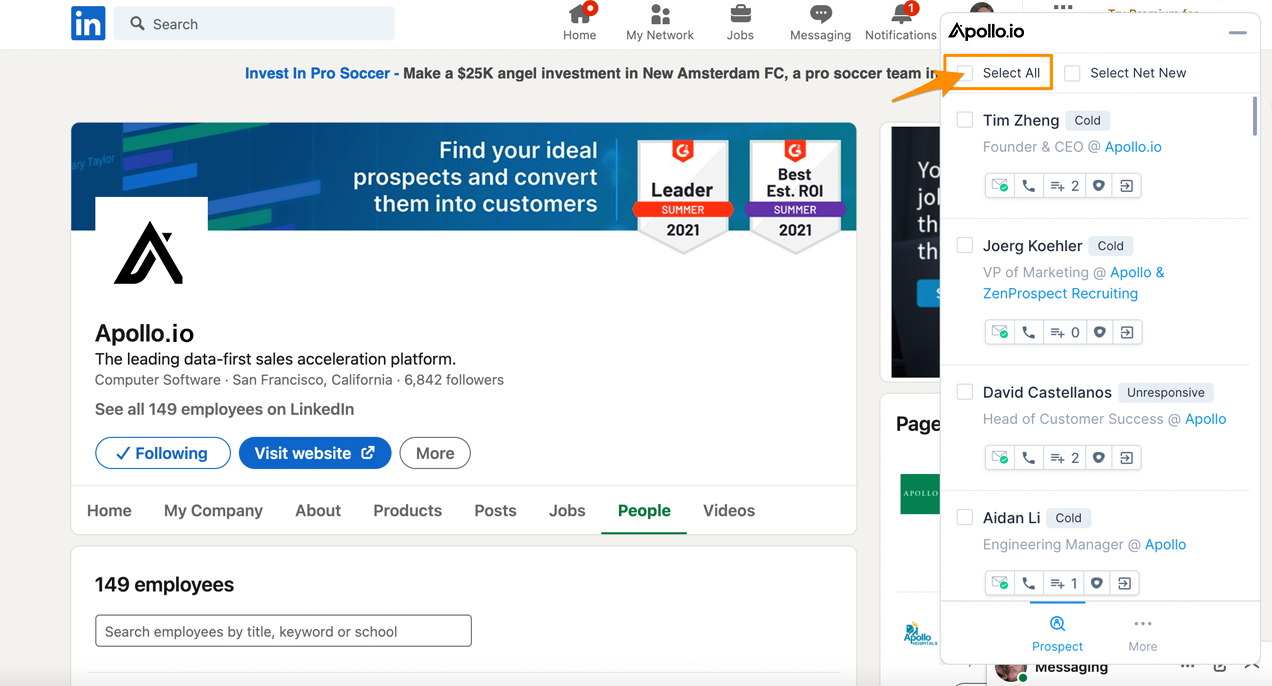 Click Net New to select only the contacts that you have not yet saved to Apollo.

The Apollo Chrome Extension adds a toolbar to the "People" tab on a company's page. This allows you to take many Apollo actions directly from Linkedin in, including:
Batch selection
Save contacts
Email contacts
Add contacts to an Outreach sequence