Overview
You can make and receive Voice Over IP (VoIP) calls in Apollo. This allows you to use your computer instead of a phone for calls. Follow the sections below to learn how to make and receive VoIP calls.
Dialer Availability
Please note, the dialer is available for customers in the Professional and Custom pricing plans. If you have a Professional plan, you may make and receive phone calls only within the United States. Apollo provides 10 minutes of dialing time per dollar spent on your Professional subscription. If you have a Custom plan, you may make calls within the United States and internationally (pending approval). Apollo provides 3 minutes of international dialing time per dollar spent on your Custom subscription.
Apollo counts your talk time by the second, not by the minute. If you talk for 32 seconds, Apollo does not round up to the closest minute—we count 32 seconds, just as it should be.
Make Outgoing Calls Via VoIP
Launch Apollo and click Search.

Click the Saved tab to view your saved contacts.

Click the Call button for the contact you want to call via VoIP.

Select the number that you want to call from the drop-down.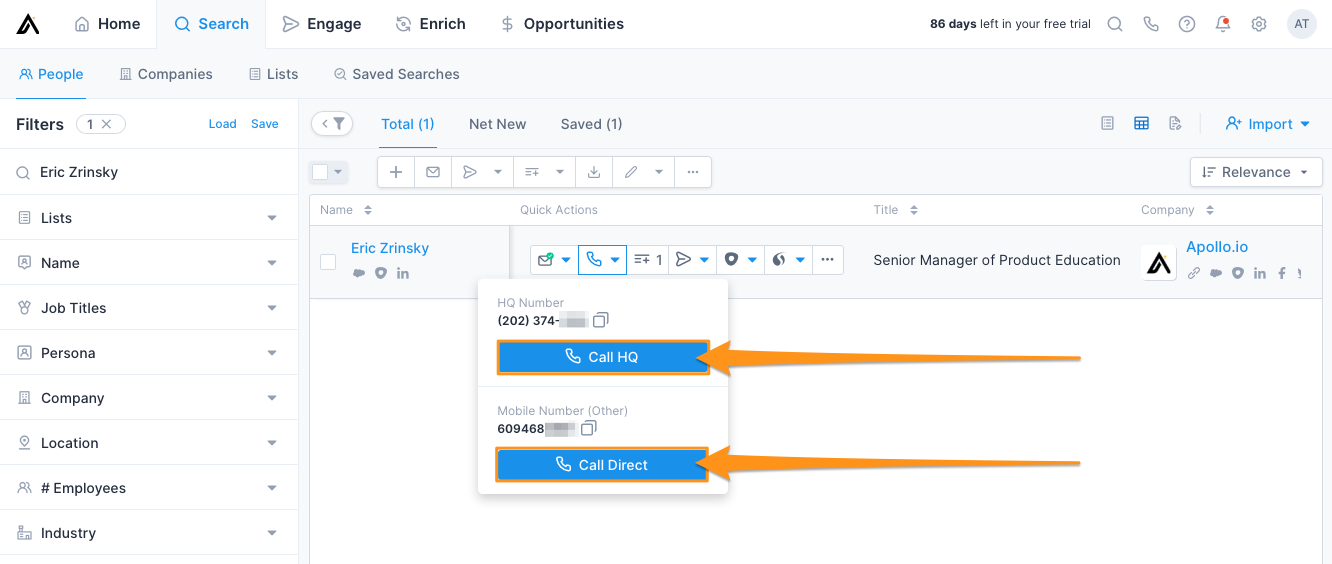 This launches the built-in dialer at the bottom of the screen to connect a call with your contact.

Answer (Incoming) Calls With VoIP
If you have configured VoIP calls in Apollo, when someone calls your Apollo phone number, a dialer overlay displays at the bottom of your browser.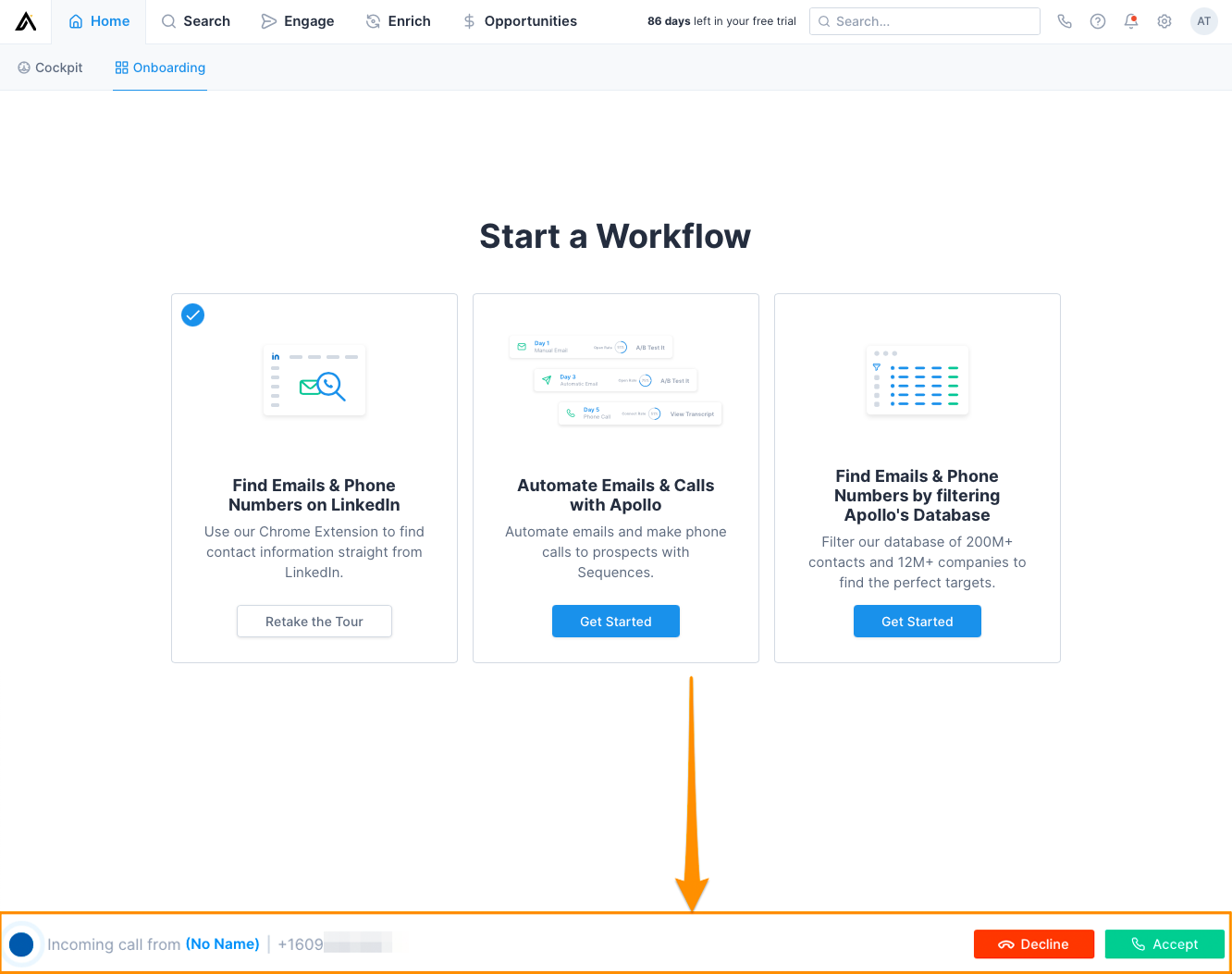 Receive VoIP Calls
Please note, you must first configure VoIP and set up an Apollo phone number to receive calls in your browser. For more information about how to get an Apollo phone number and configure VoIP, refer to the "Configure the Dialer" article.
Configure Your System Sound First
Apollo uses your default system sound settings for call audio. You may not be able to hear or speak to a caller if your sound settings are not configured properly. If you would like to use a different output or input device for calls, make sure to switch your system sound settings to the appropriate sources.
After you complete a VoIP call, Apollo launches a modal to log information about it. If you have enabled call recording, you will see a recording of your phone call in the top-left corner of the modal.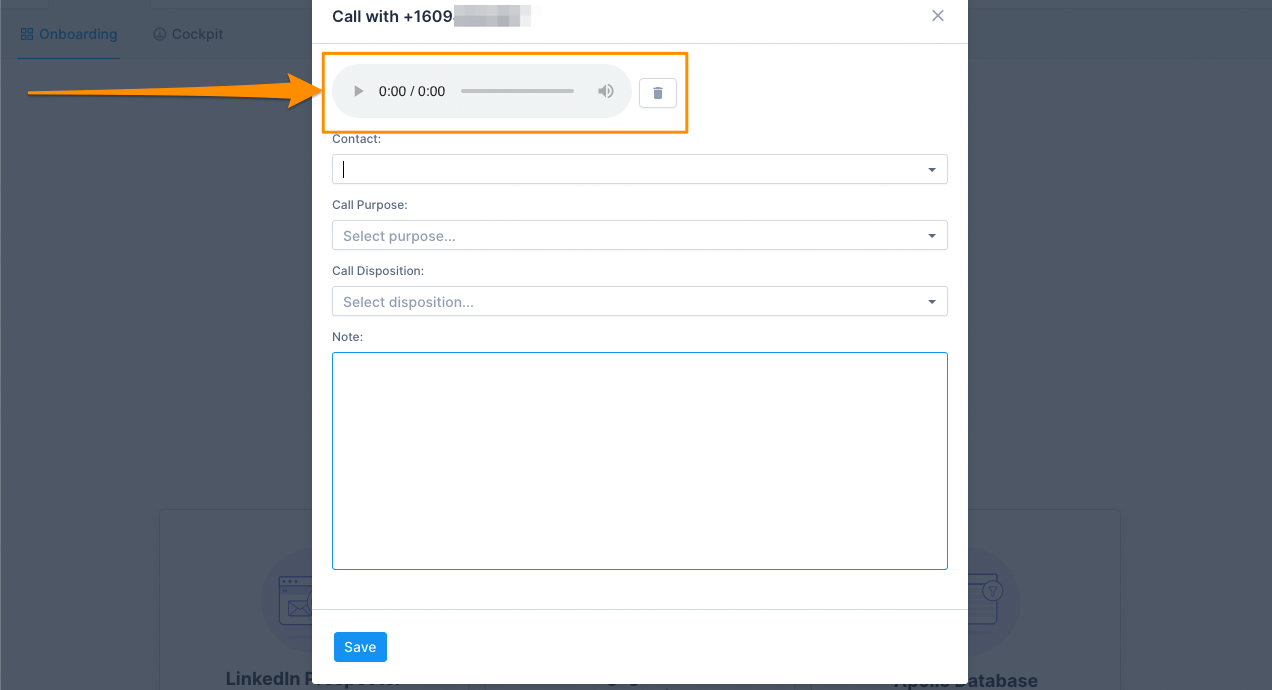 If you would like to remove the recording from the call log, click the Delete button.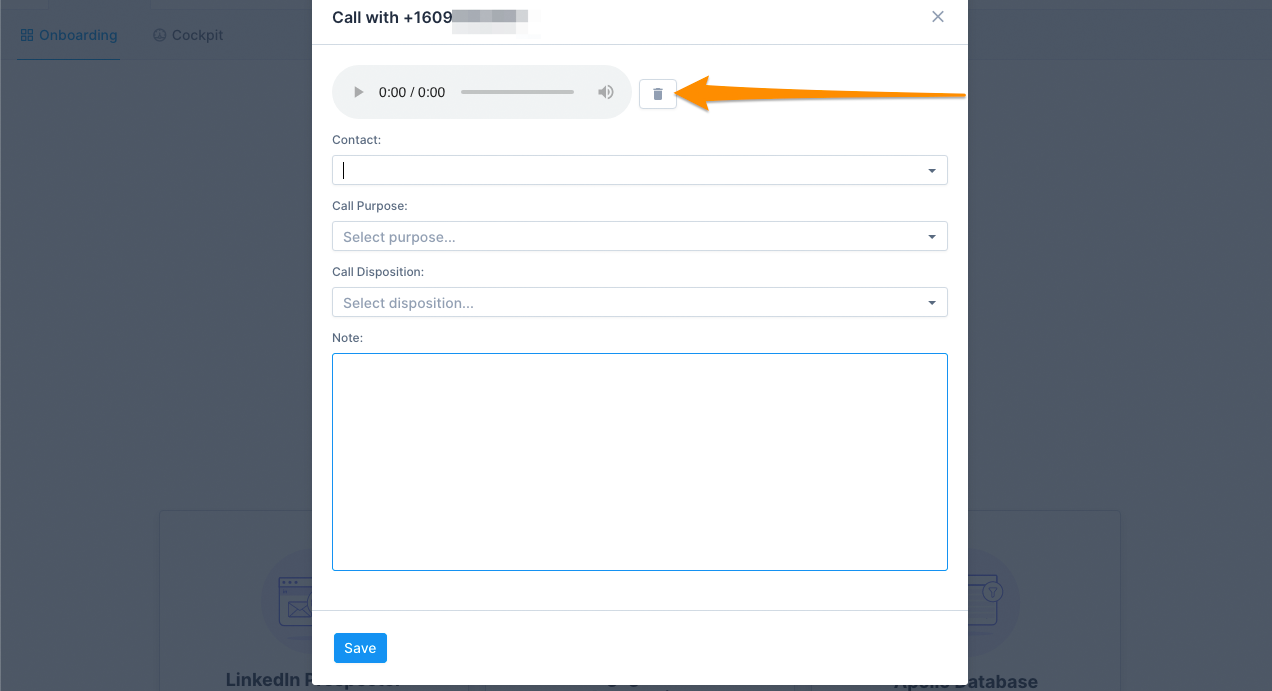 Assign a name for the caller from the Contact drop-down.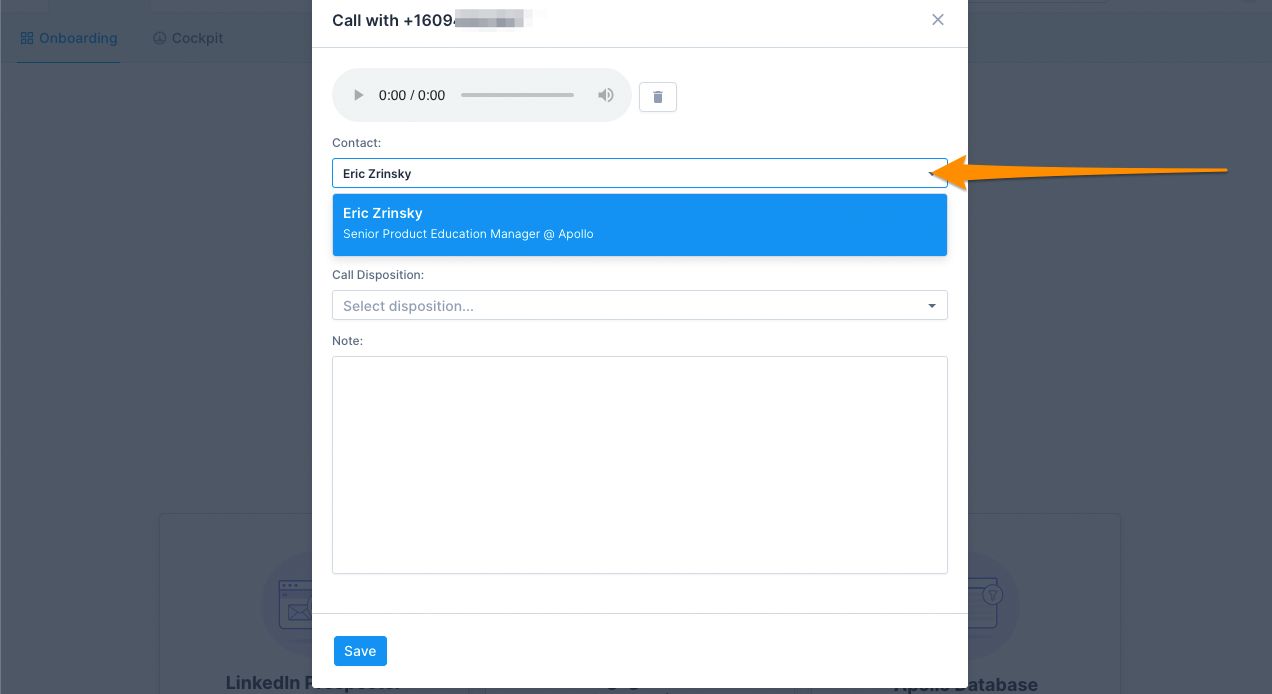 Next, click the Call Purpose drop-down to select one of your previously defined call purposes.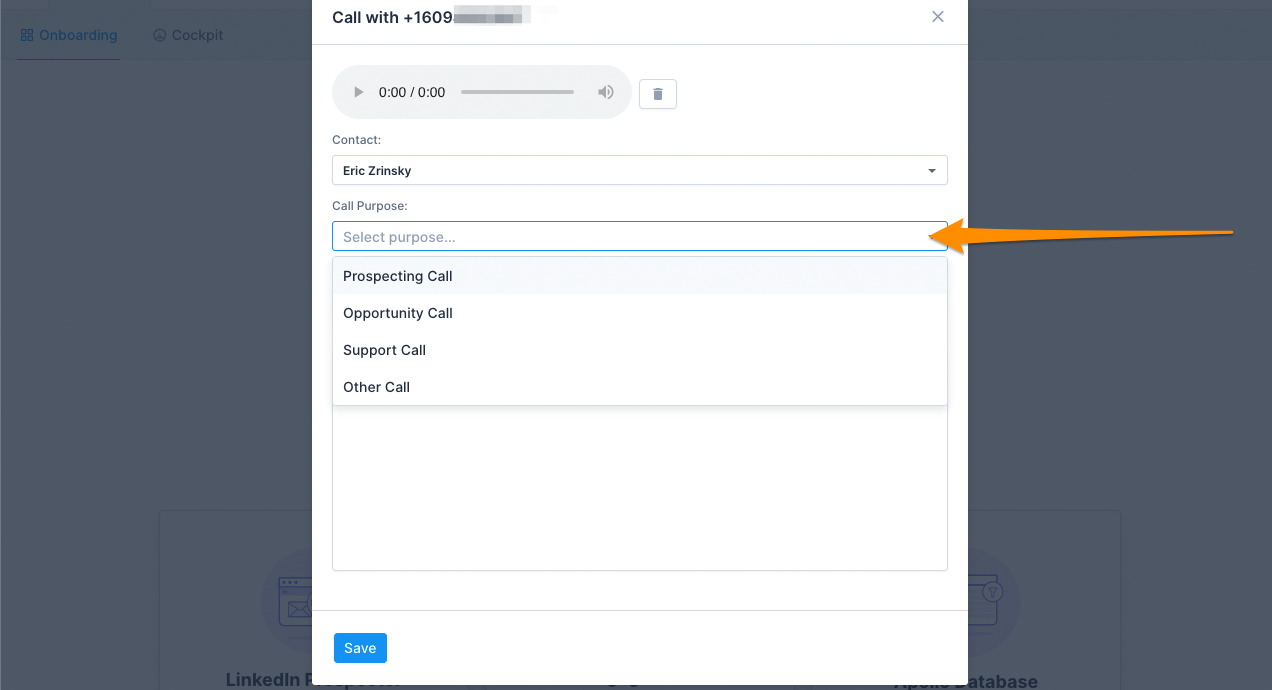 If you would like to use this call purpose as the default setting for future calls click the checkbox below the Call Purpose drop-down.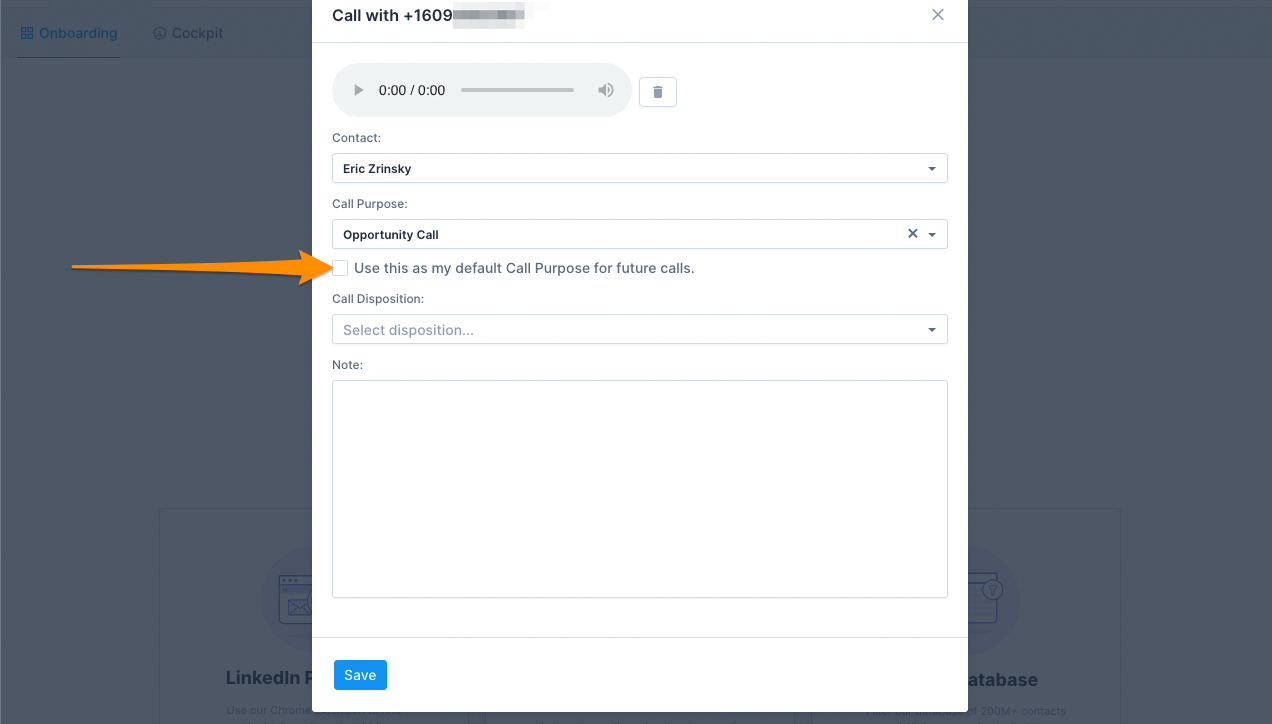 Click the Call Disposition drop-down to select one of your previously defined call dispositions.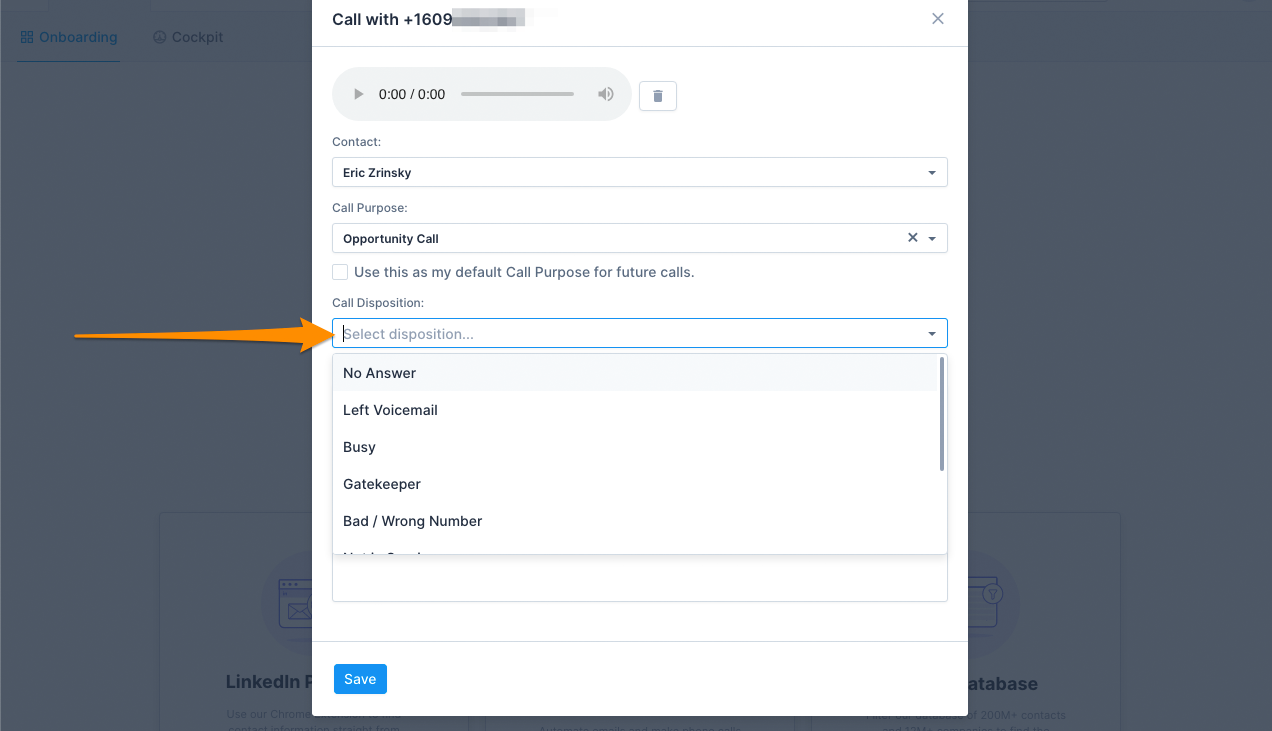 If you select one of the "Connected" dispositions, you have the option to complete any sequences that this contact is a part of with the checkbox that appears below the Call Disposition dropdown.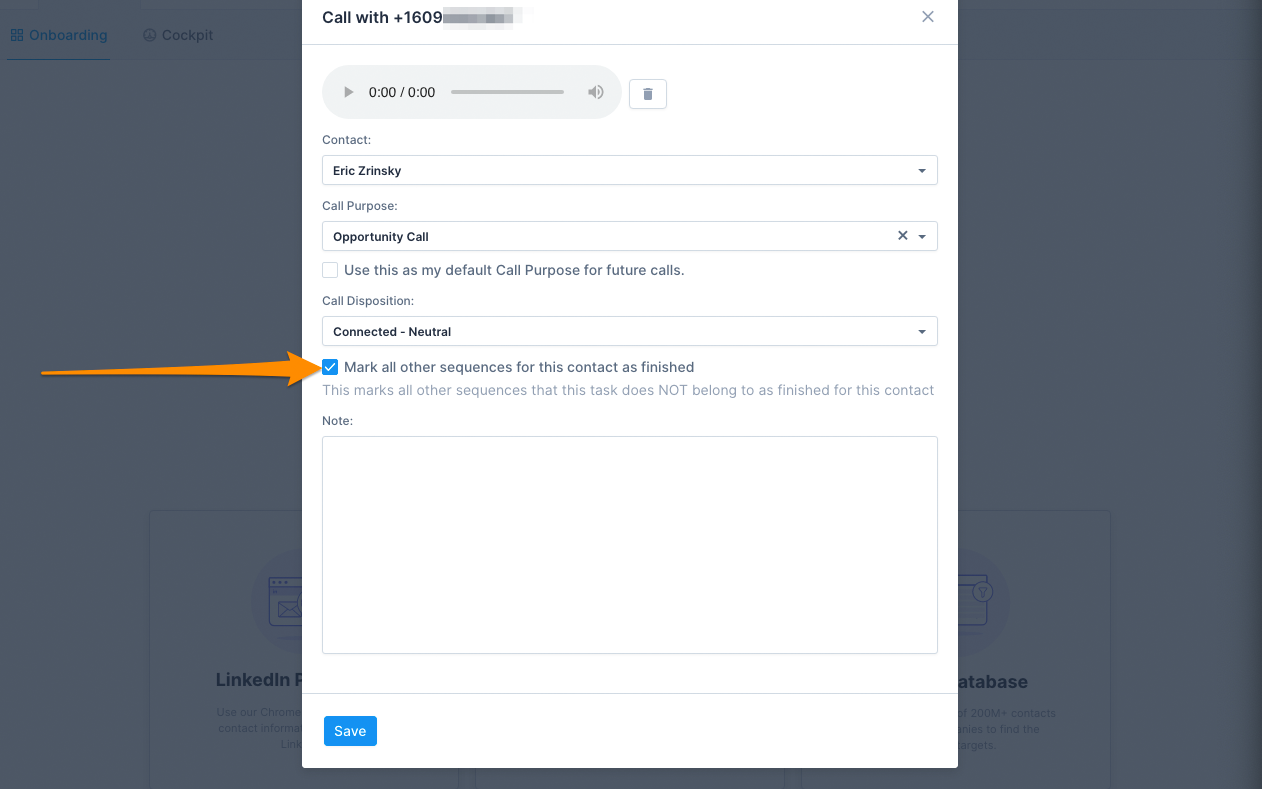 Customize Call Dispositions
If you would like additional information about how to set-up and configure the available call dispositions in Apollo, refer to the "Create Call Dispositions to Log Your Calls" article.
Add any relevant notes to the Note text box to describe the substance of the phone call and any important follow-up information.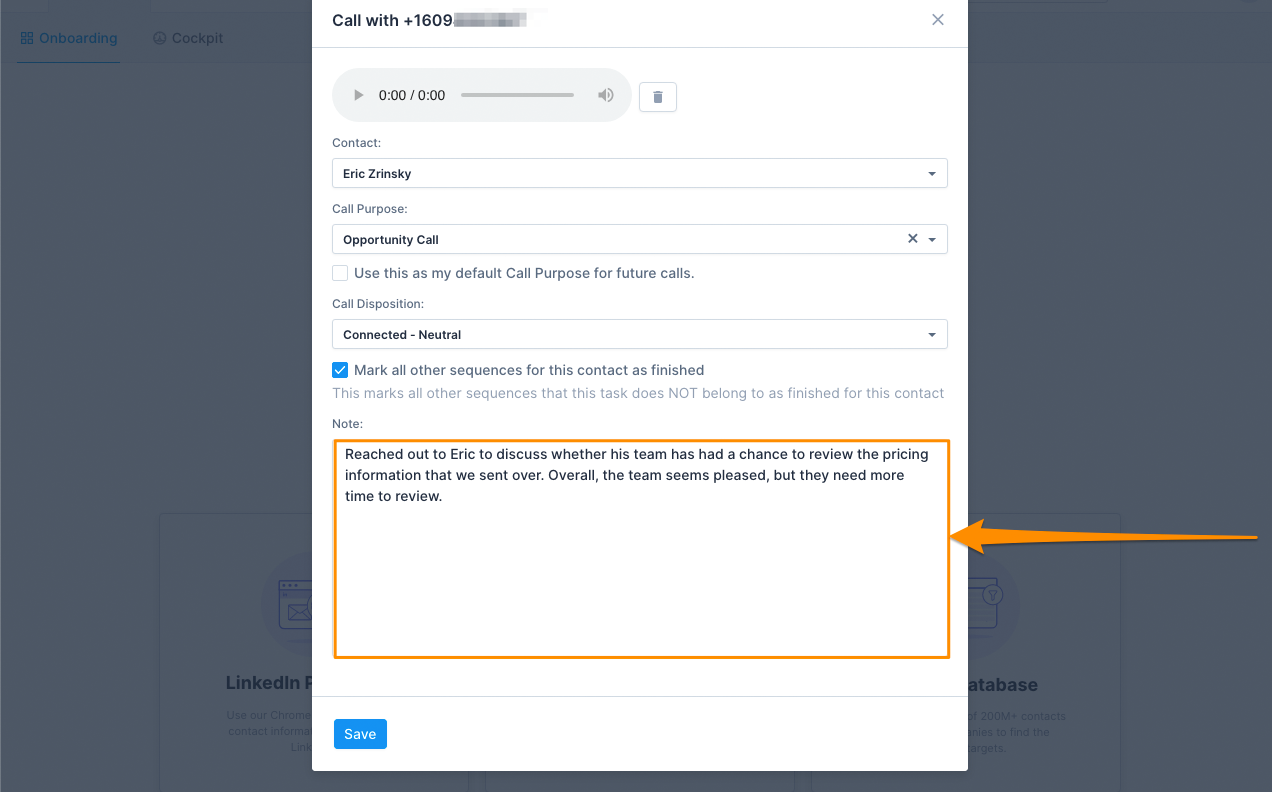 When you're finished, click Save to complete the call log.