Overview
Sequences are outreach campaigns with any number of sequential contact points and tasks that you can customize to personally engage your target audiences at scale. There are several types of steps available in the Apollo Sequence tool, including the ability to use LinkedIn steps.
The benefits of using LinkedIn steps in a sequence include:
Personalization at scale: Create templates for connection requests and InMail messages and personalize your approach with snippets.
Streamlined workflow: Access a contact's LinkedIn profile with one click and document key information with ease.
Improved performance: Keep track of every task you execute and leave suggestions and prompts that can help you increase engagement.
Types of Sequence Steps
For more information about the available step types in a Sequence, please see the Available Steps in a Sequence section of the Sequences Overview article.
Refer to the section below for more information about how to add LinkedIn steps to an existing Sequence.
Add LinkedIn Steps to an Existing Sequence
Create a Sequence
Please note, if you want add LinkedIn steps to a new Sequence, refer to the Create a Sequence article before you follow the steps below.
Launch Apollo, hover your mouse over Engage in the navbar, and then click Sequences.

Click the Sequence to which you want to add a LinkedIn step.

Click + Add Step.

Click the drop-down to choose the type of LinkedIn step that you want to add.

In the "Wait for" text-box, define the amount of time that Apollo should wait before triggering this step when the previous step is complete.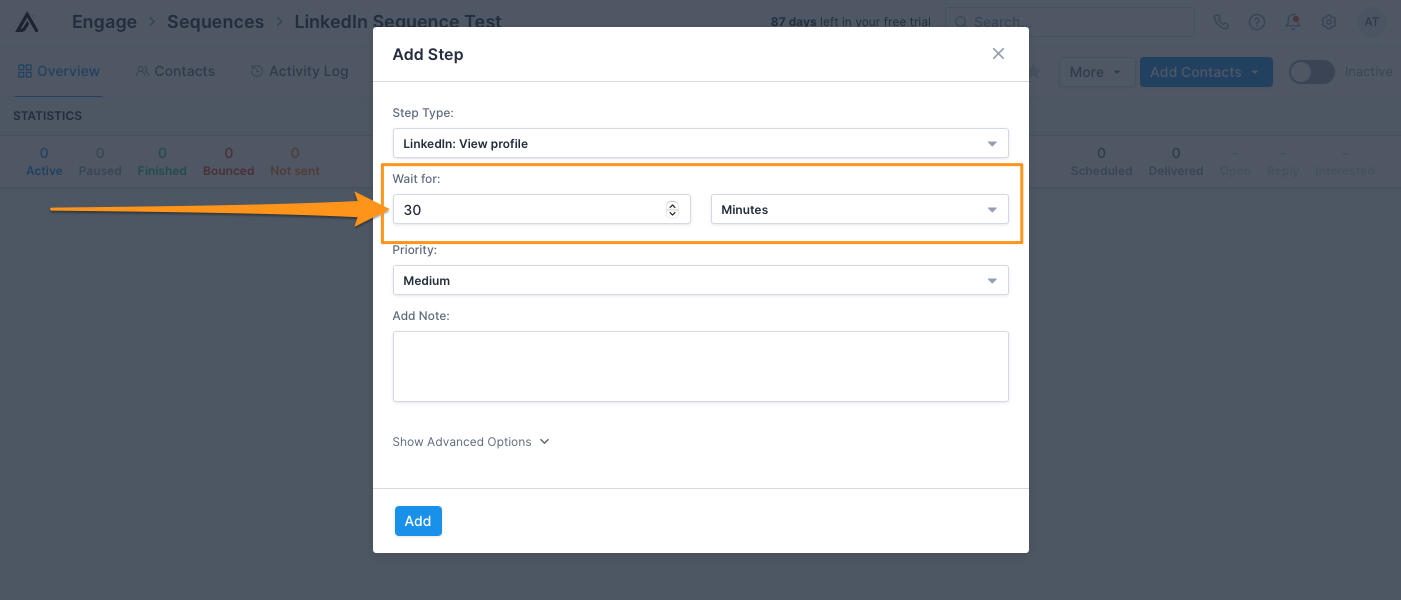 Click the drop-down to choose a priority for this step.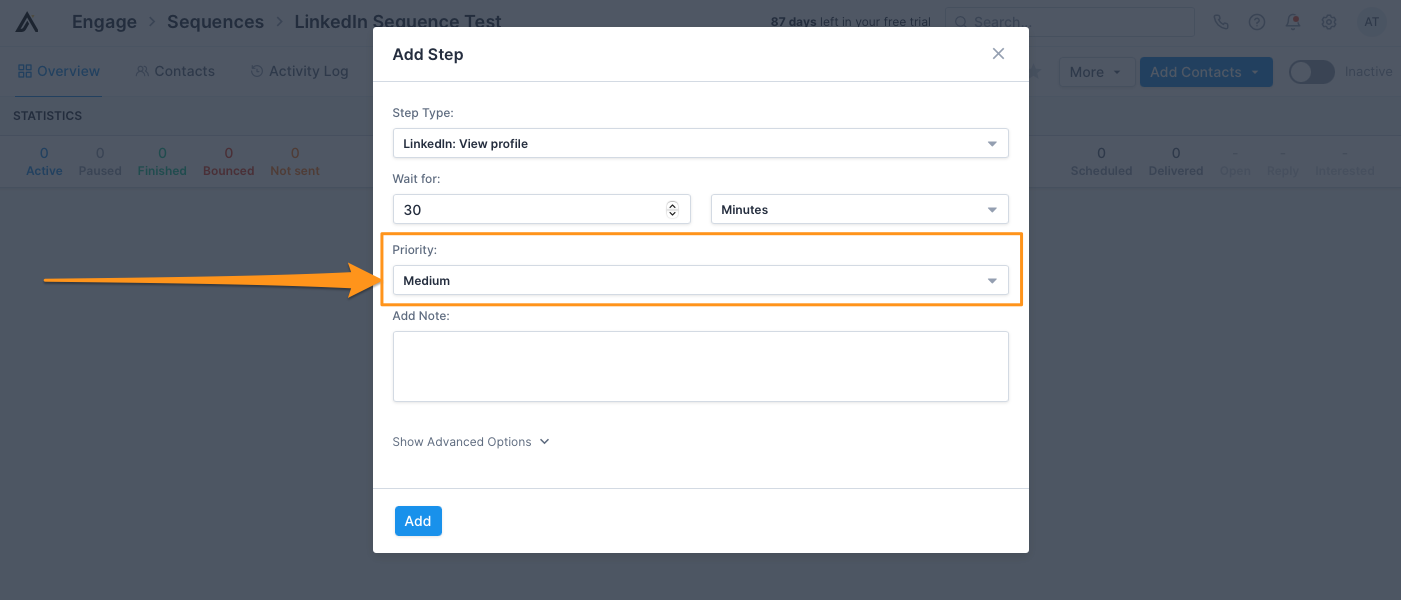 Type any notes or reminders in the "Add Note" text-box.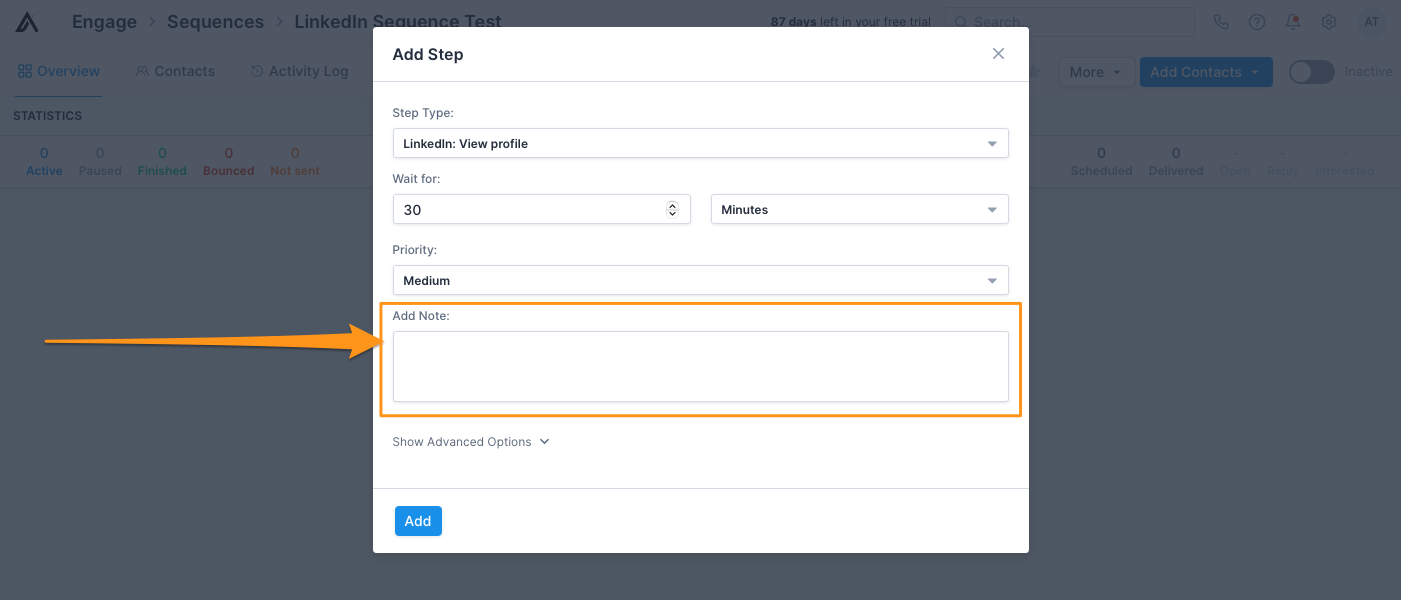 Click Show Advanced to enable the automatic skipping of incomplete tasks.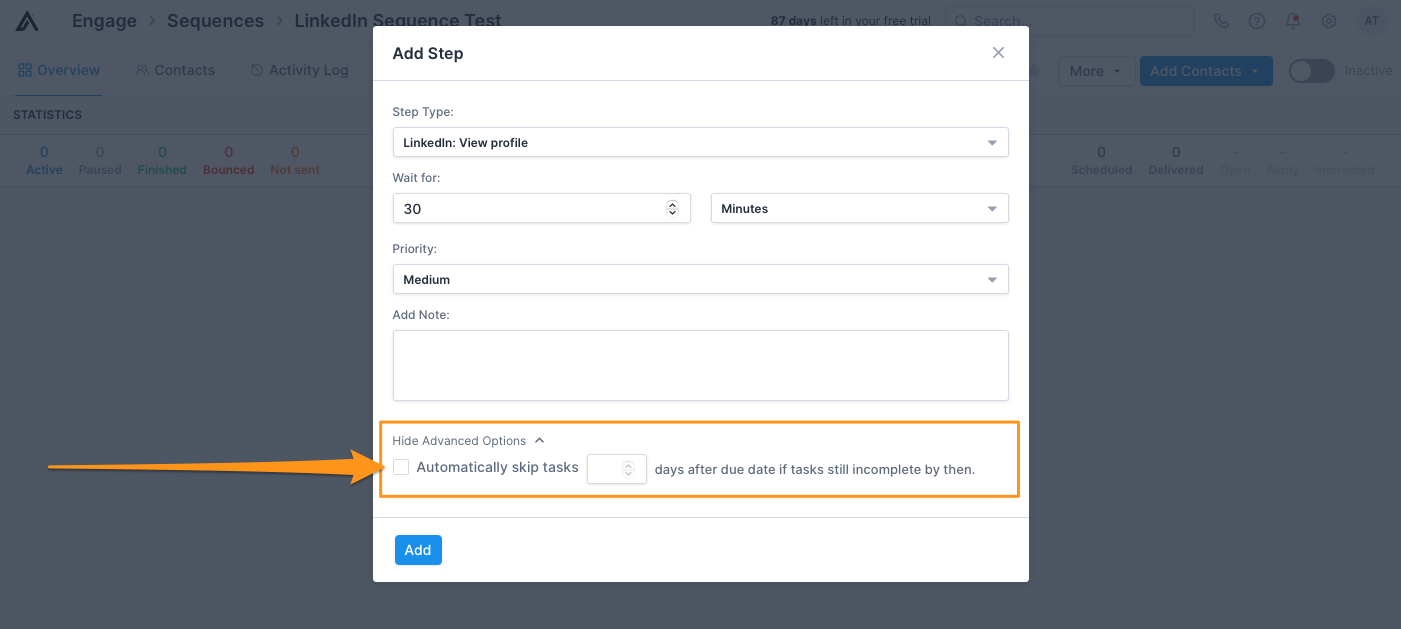 Click Add.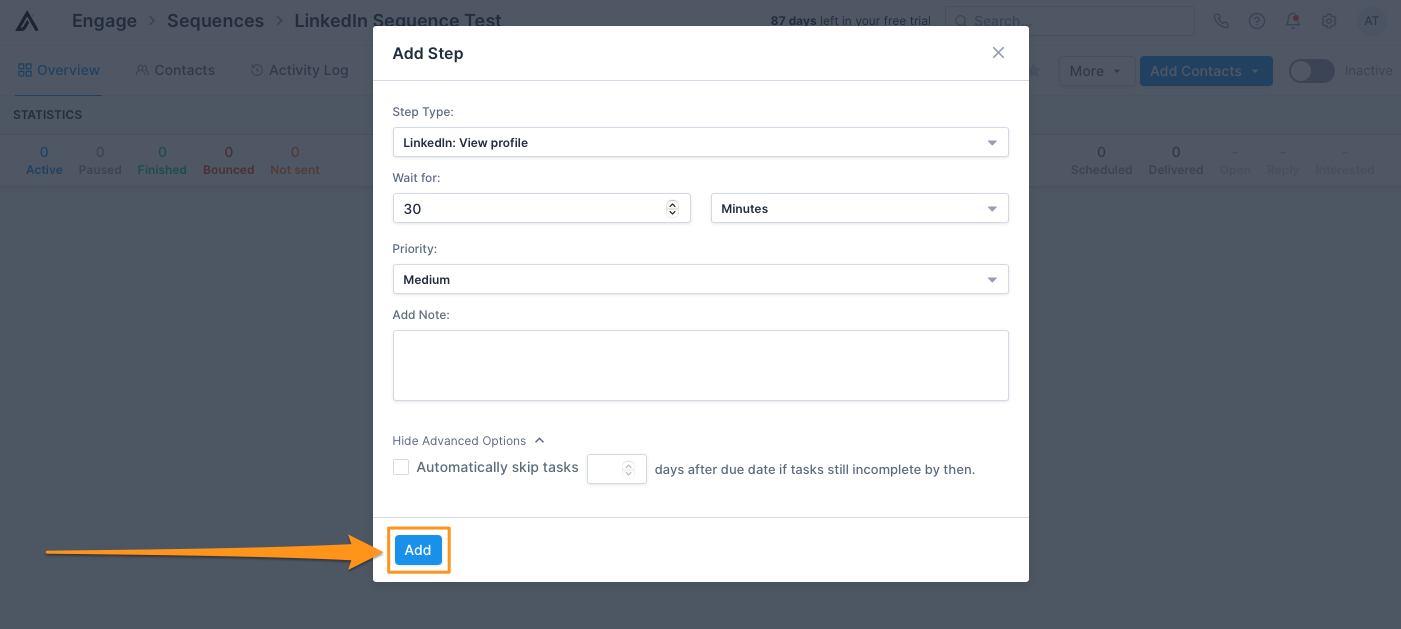 You have now added a LinkedIn step to a sequence. Repeat this process to add more LinkedIn steps.