Launch Apollo and click Search.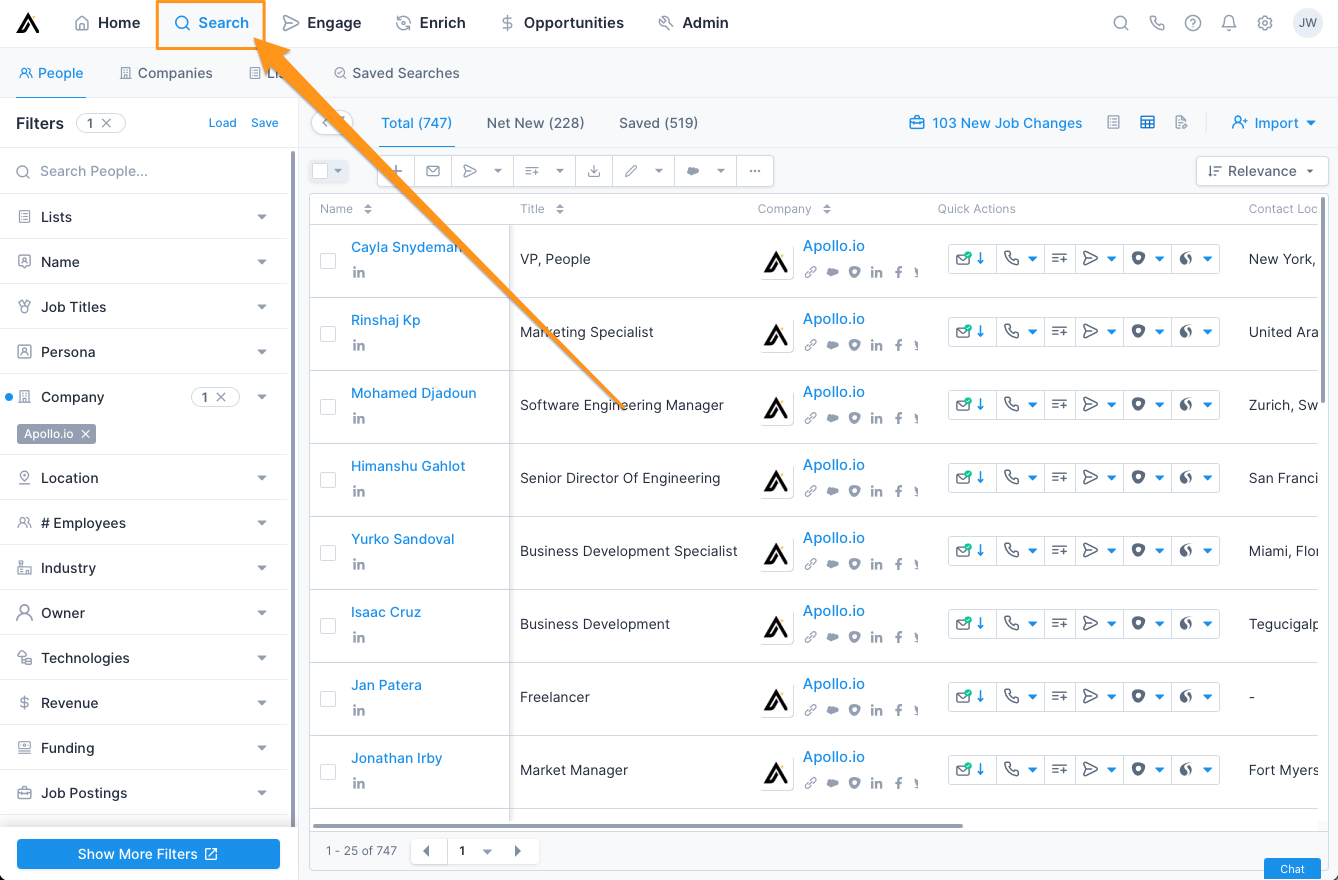 Click Show More Filters.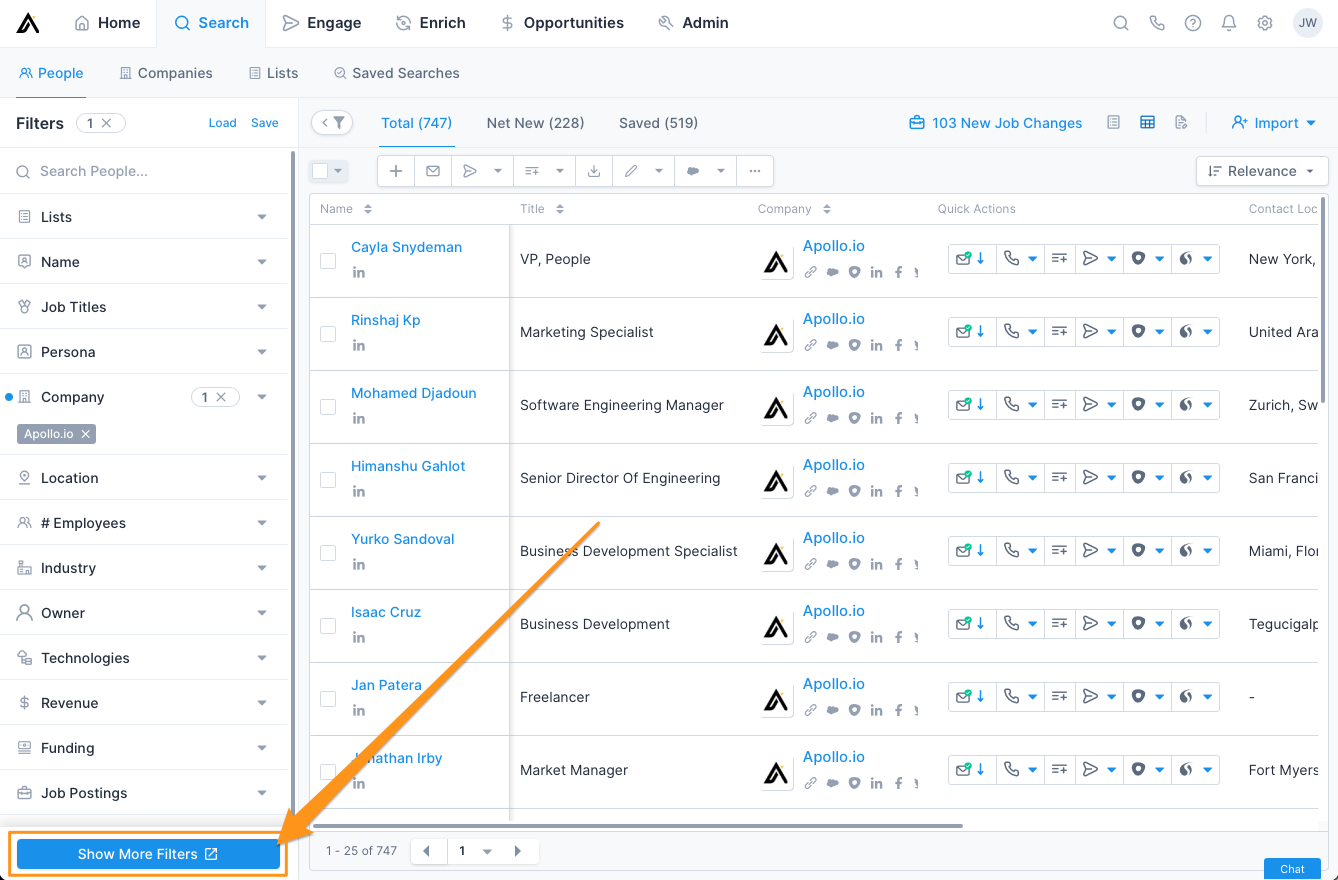 In the "Filters" modal, scroll to the Created Source section. Find Contact Data Request and then expand the accordion.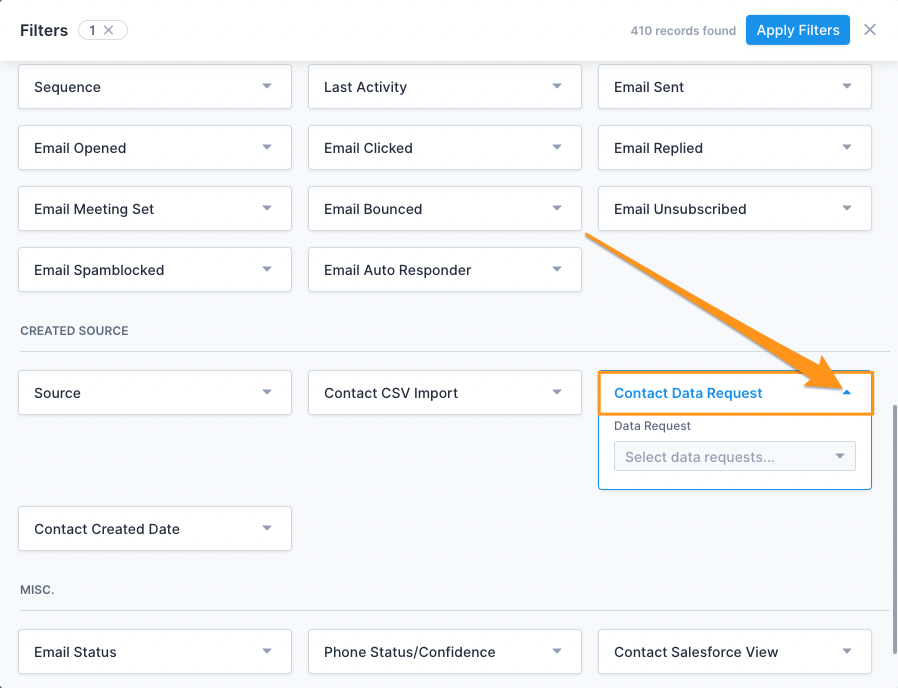 Click the drop-down and select the Data Request that you want to view.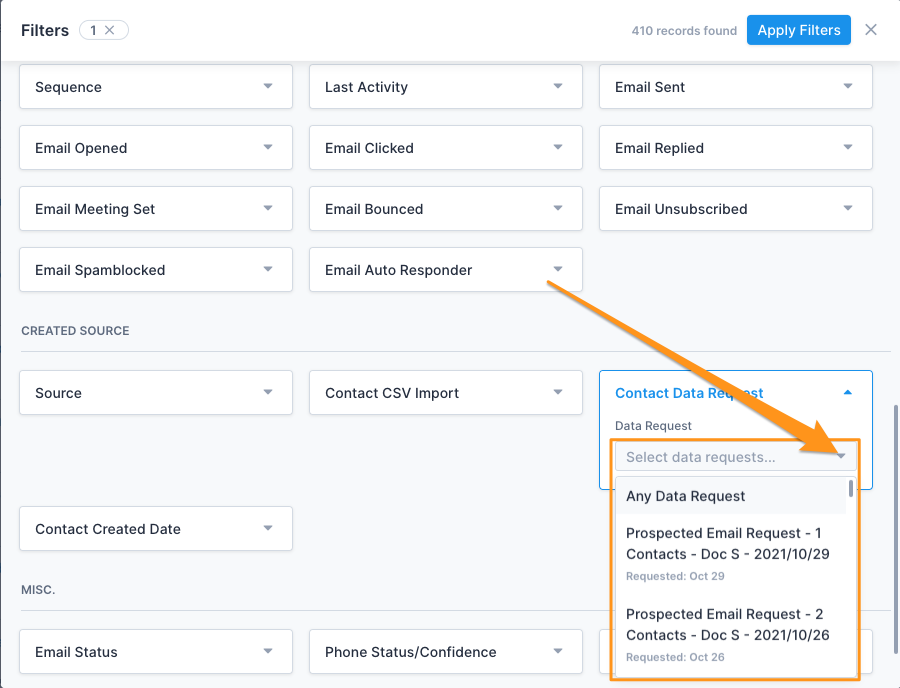 Click Apply Filters.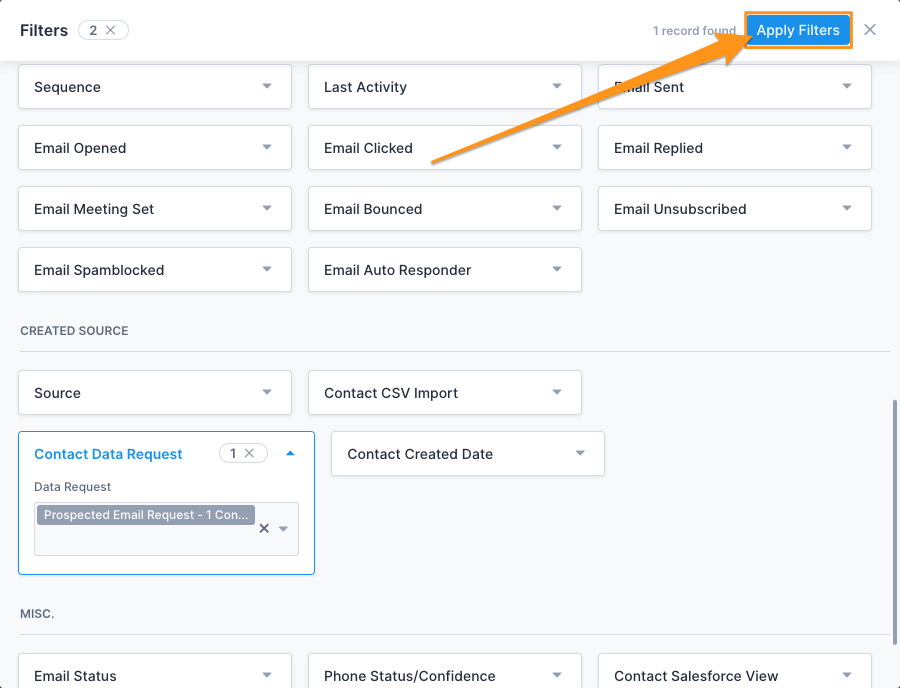 Apollo displays your results in the search.