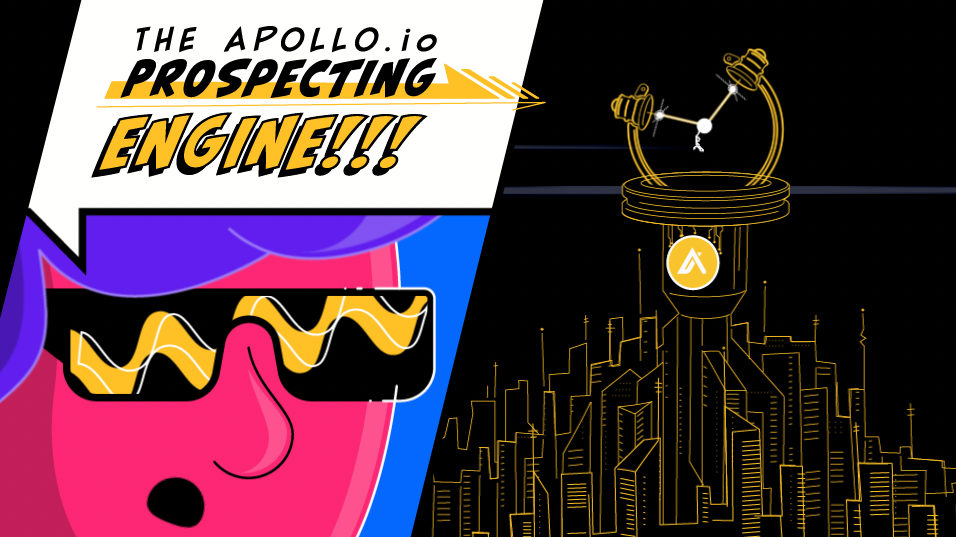 Feature Highlight - New Year, New Apollo KB
It's a new year and we're excited to announce a brand new Apollo experience on our Knowledge Base. Enter Apollo.io Labs. Our uber-talented (and devilishly good-looking) writing team has been hard at work crafting a new Knowledge Base to help you to navigate the wild world of the Apollo platform.

Get comfy on our all-new homepage. Bask in the glow of our beautifully organized menu structure and improved usability.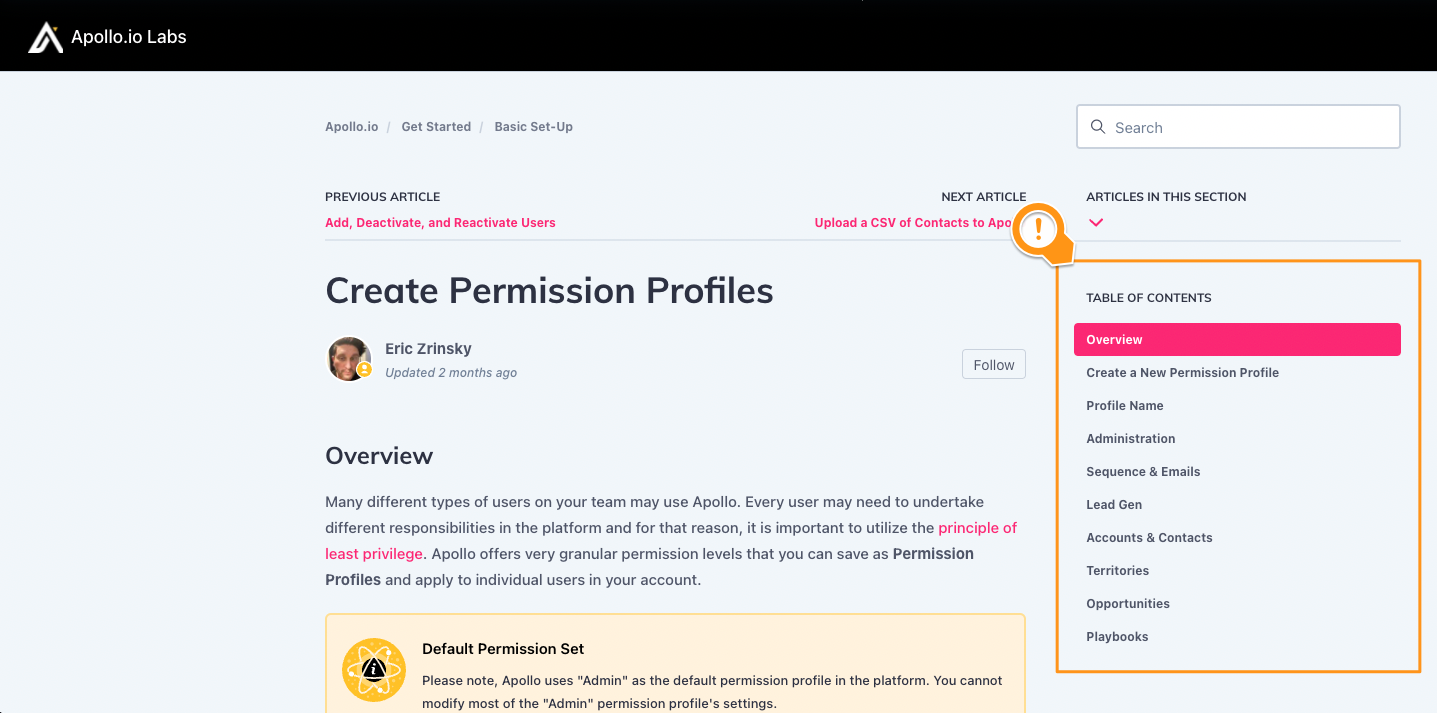 Sidebar navigation? Oh yeah, we have that. Easily find the section of an article you need.
We hope you'll find our improvements helpful. Most of all, we want you to enjoy the Apollo platform and its features. Settle in, fire up our intro video, and get started on the journey to true customer engagement.
Welcome to the Apollo.io Lab.
Check out the Intro to the Apollo Knowledge Base article for a crash course in how to navigate our docs.
New Features/Product Updates
Platform Settings Get A New Home

Apollo platform Settings have gotten the winter wanderlust and have relocated from the center to the right-hand side of the navbar. All existing functionality remains the same, just in a more user-friendly location.
Bug Fixes
Developers by day. Pest control by night. Here are the latest bugs we've squashed:
Whipped the HubSpot integration into shape. Custom fields no longer duplicate when you click the Sync button in a custom picklist field.
New/Updated Documentation
Documentation doesn't take time off. Feast your eyes on these righteous revisions:
New/Updated Videos
Sit back, relax, and enjoy the next best Apollo flicks.
What the Heck is an Ideal Customer Profile (ICP)?
From Our Blog
In the mood for a few wise words of Sales and Marketing wisdom? Here's what we've been cooking up: