You can view your ticket history at any time. Refer to the sections below to identify how to submit tickets and how to view your ticket history.
Submit a New Ticket
You can submit a support ticket from any page in the Apollo Knowledgebase without signing in.
To do so, click Submit A Request.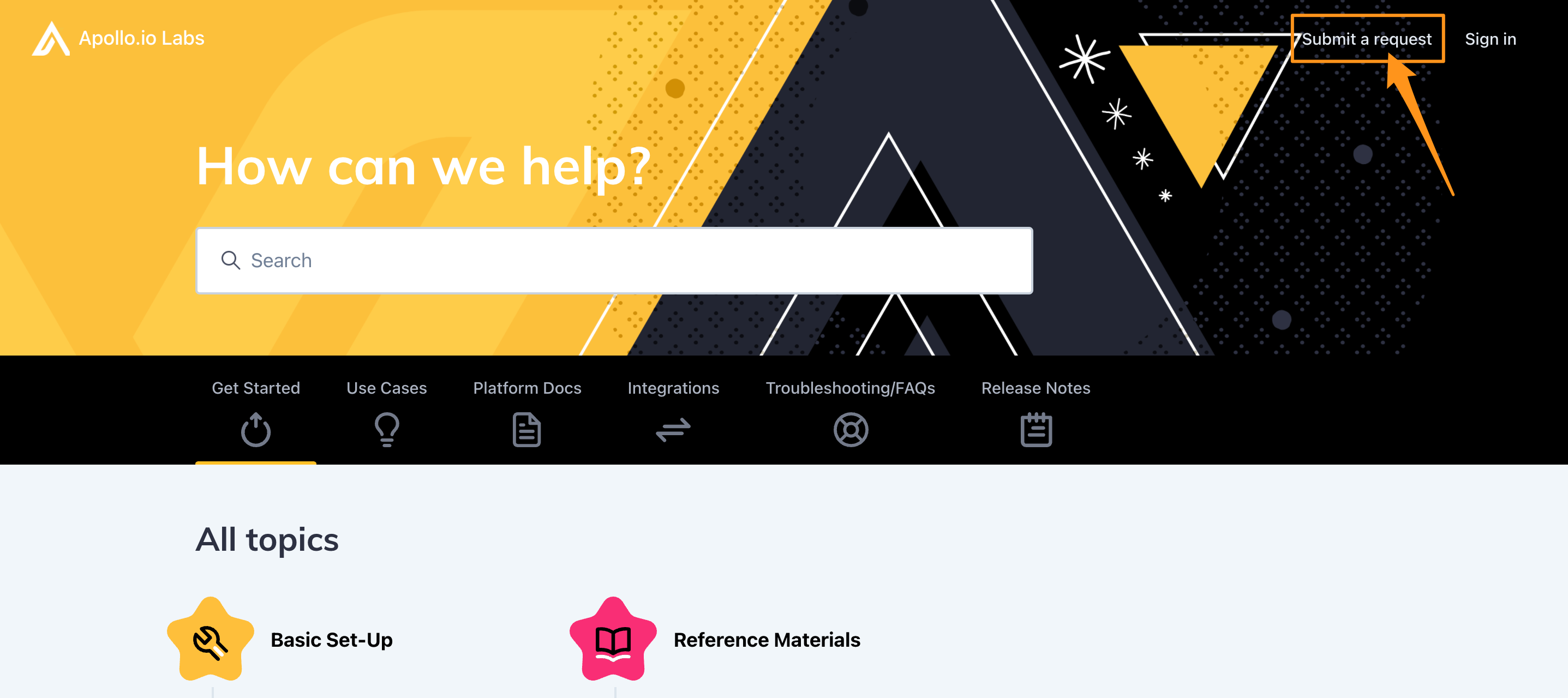 Then, fill out the form and click Submit.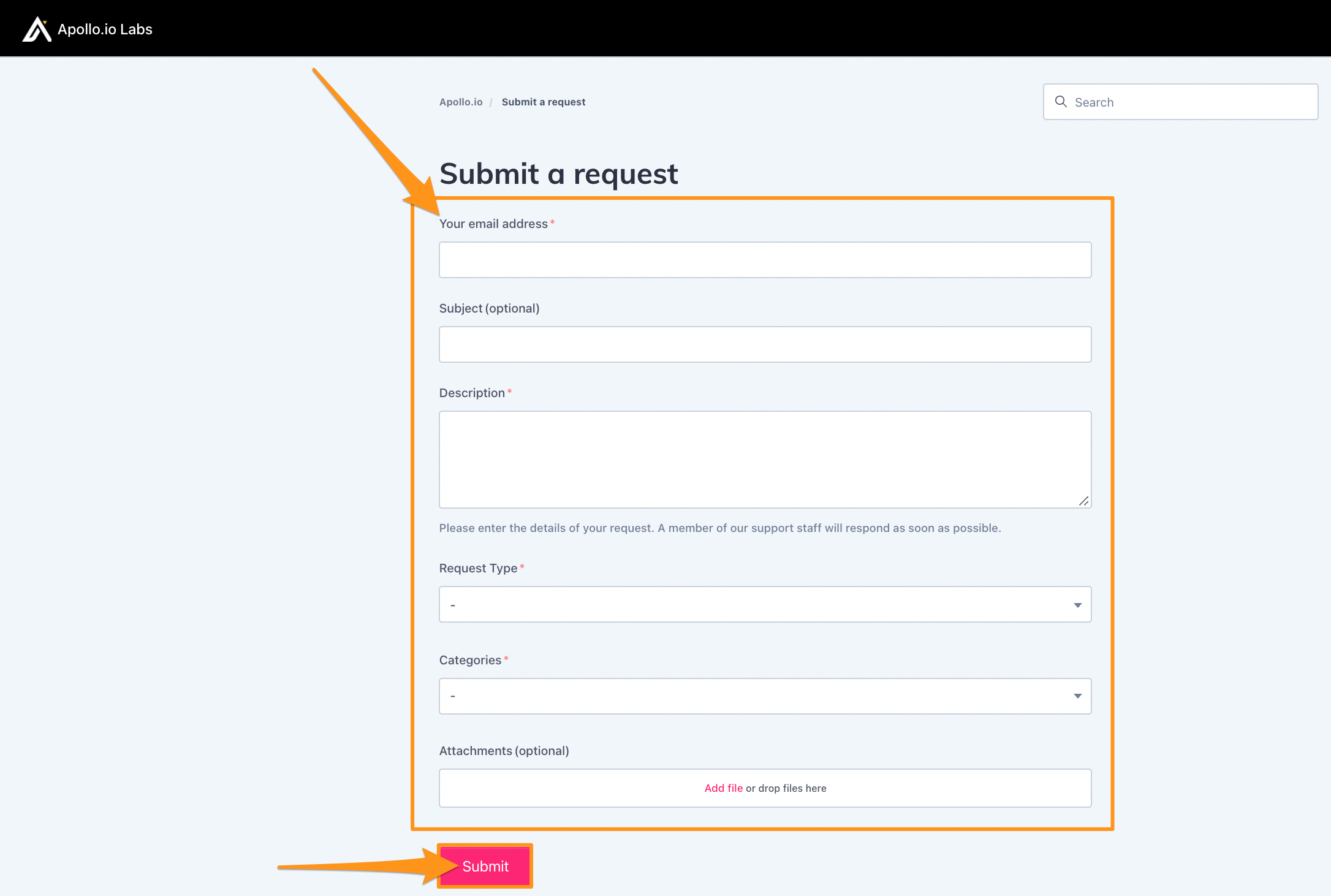 The Apollo Support team will be in touch as soon as possible.
View Ticket History
To review the history of your support tickets, you need to sign in first.
Head to any page on the Apollo Knowledge Base and then click Sign In on the top right of the screen.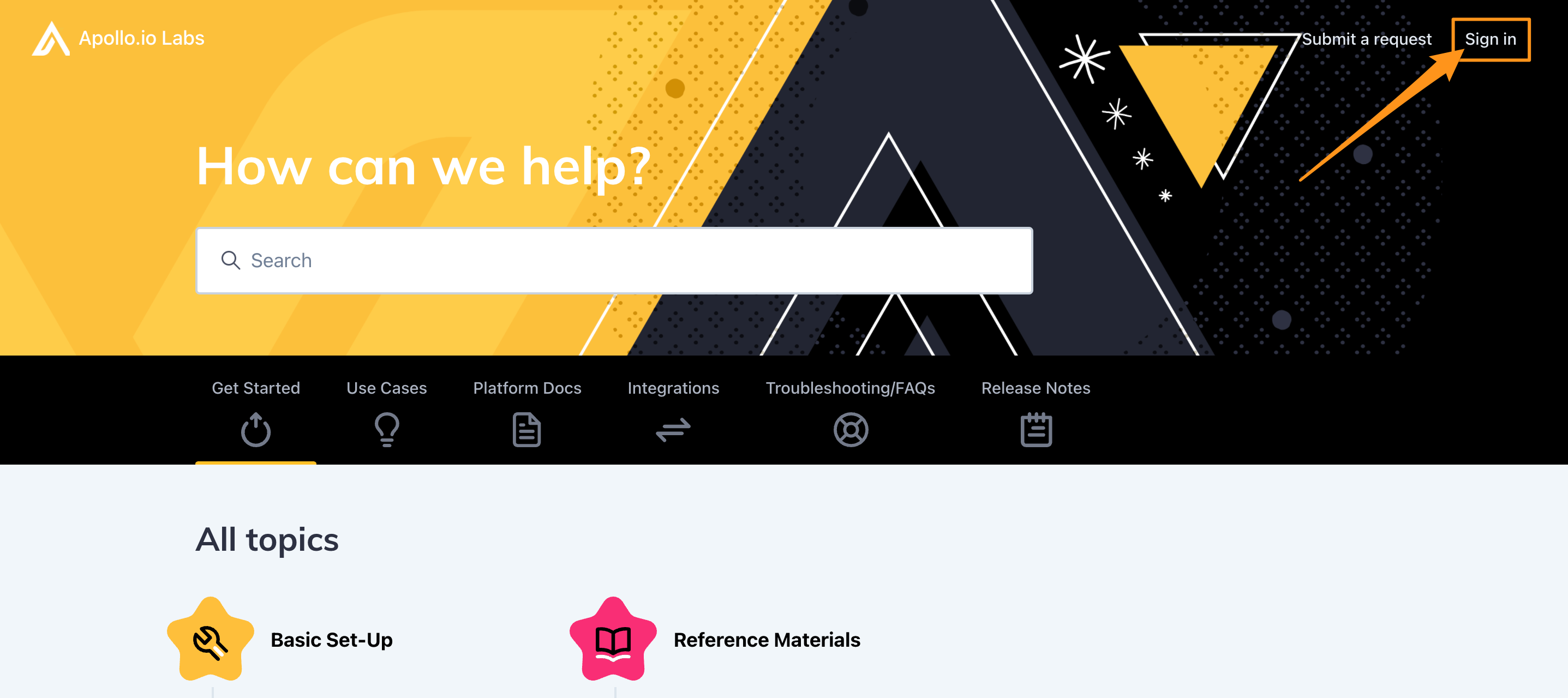 Fill in your credentials and click Sign In.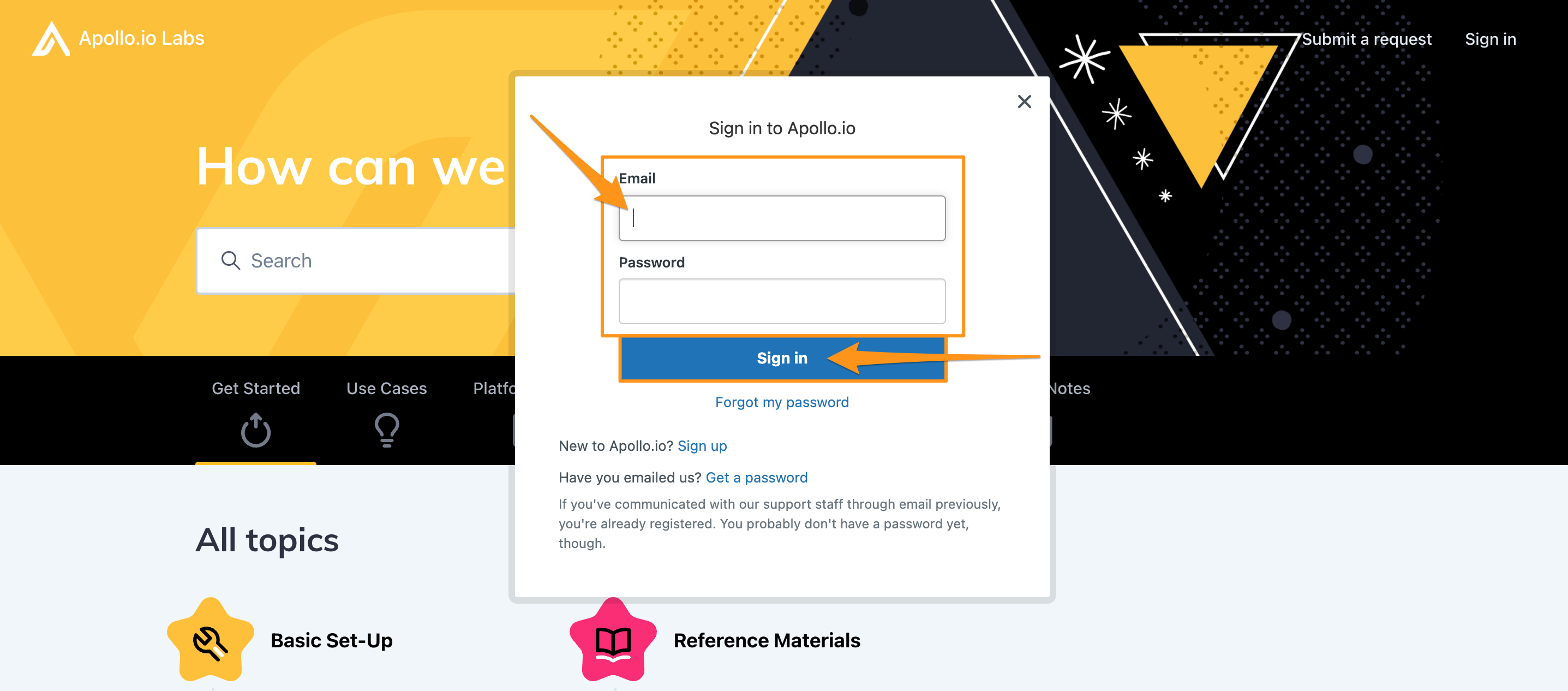 Click the drop-down arrow on the right-hand side of your name. Then, click My activities.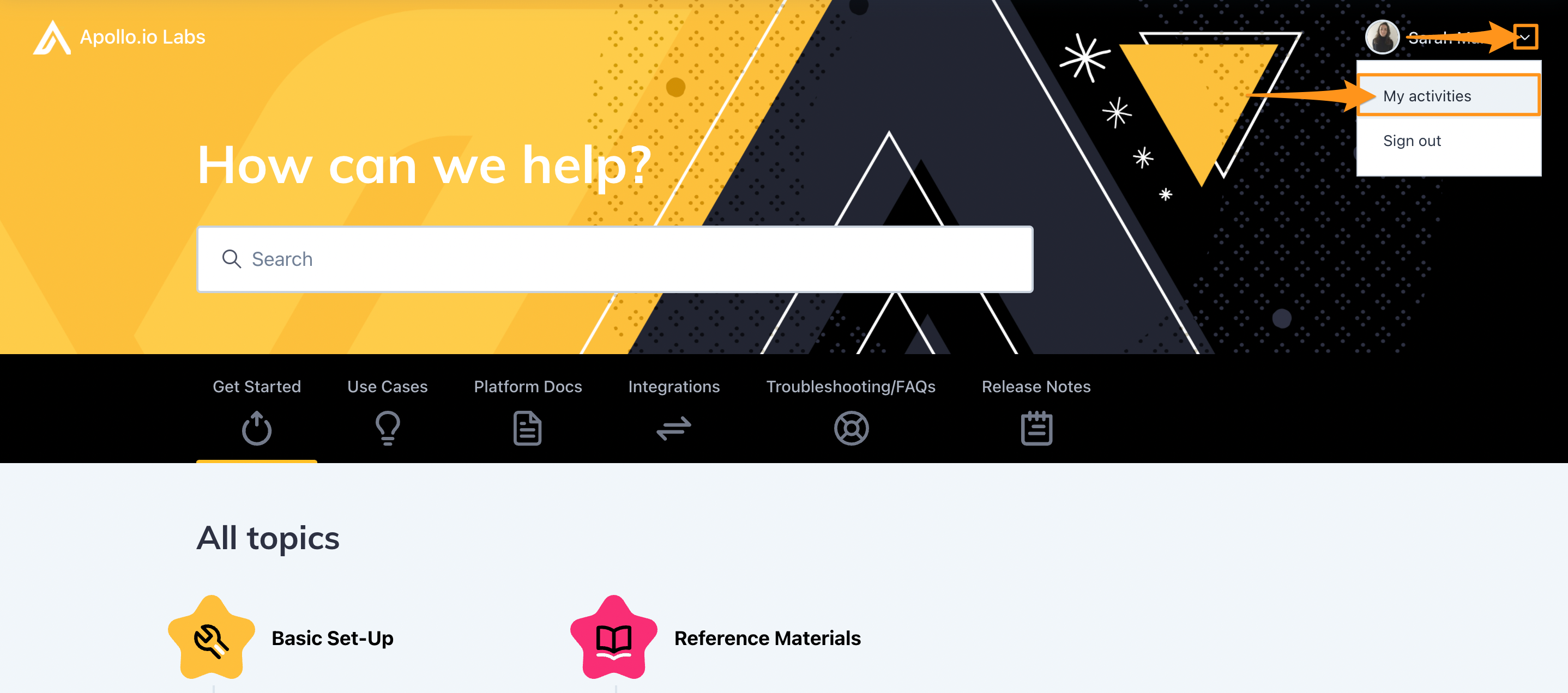 Browse through your requests or use the Search bar to find a specific ticket.