Overview
Analyze the performance of the Vidyard videos in your emails to gain valuable insights about your target audience. The more you evaluate what works and what doesn't, the more you can test and improve your approach to increase engagement.
Refer to the sections below for more information about the video analytics you can access in Vidyard.
Access Vidyard Analytics
For more specific data about the Vidyard videos you send within your Apollo emails, you can check the statistics available within the Vidyard platform. To see whether your contacts have viewed your video and how many times they have done so, navigate to your Vidyard library and scroll through the videos. On the right-hand side of each video, Vidyard displays the number of views that the video has recieved.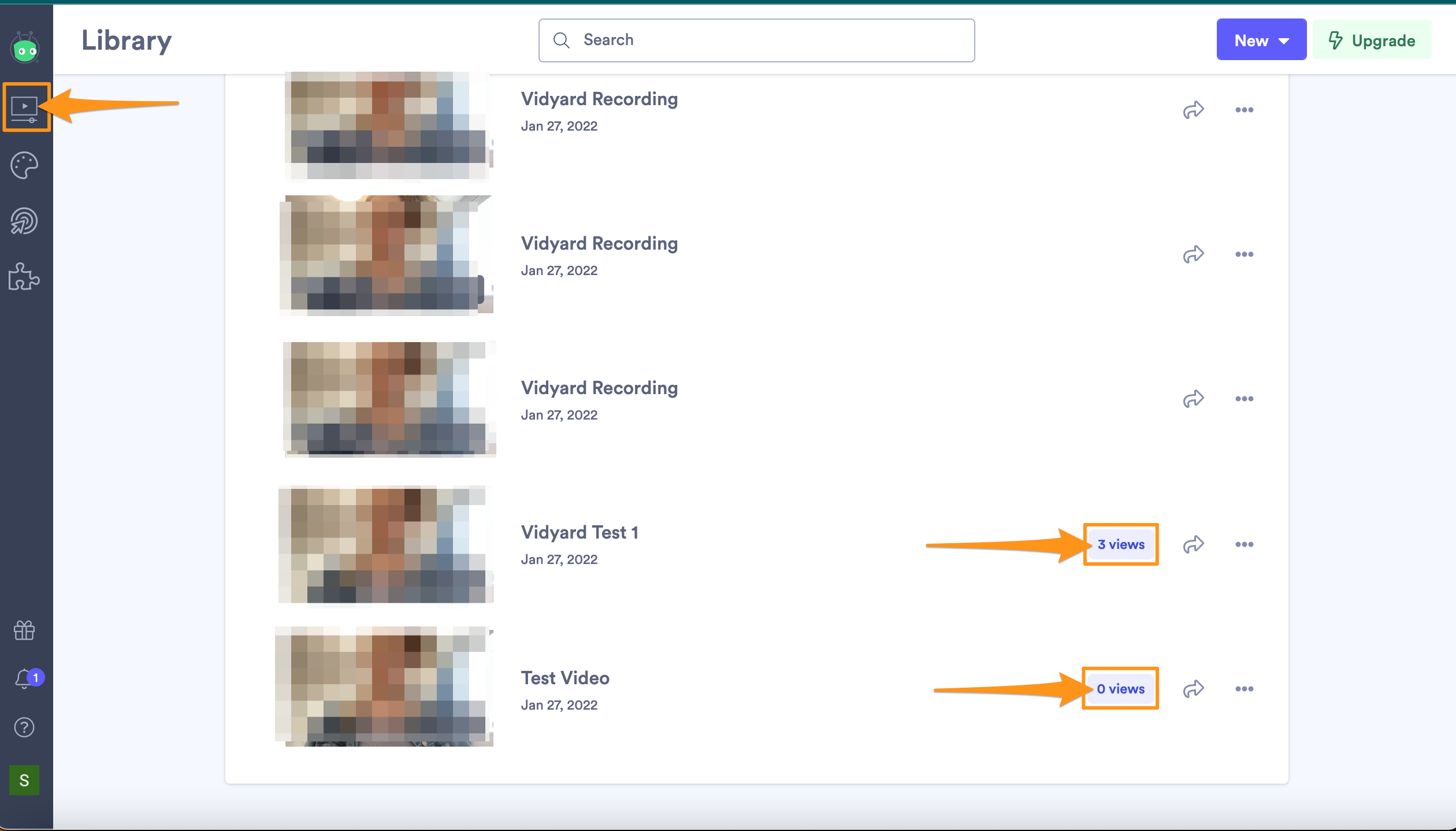 Vidyard creates a unique URL for each video that you embed in an email. This means that if you have a Pro, Team, Business, or Enterprise Vidyard account, you can access further contact-level insights per view.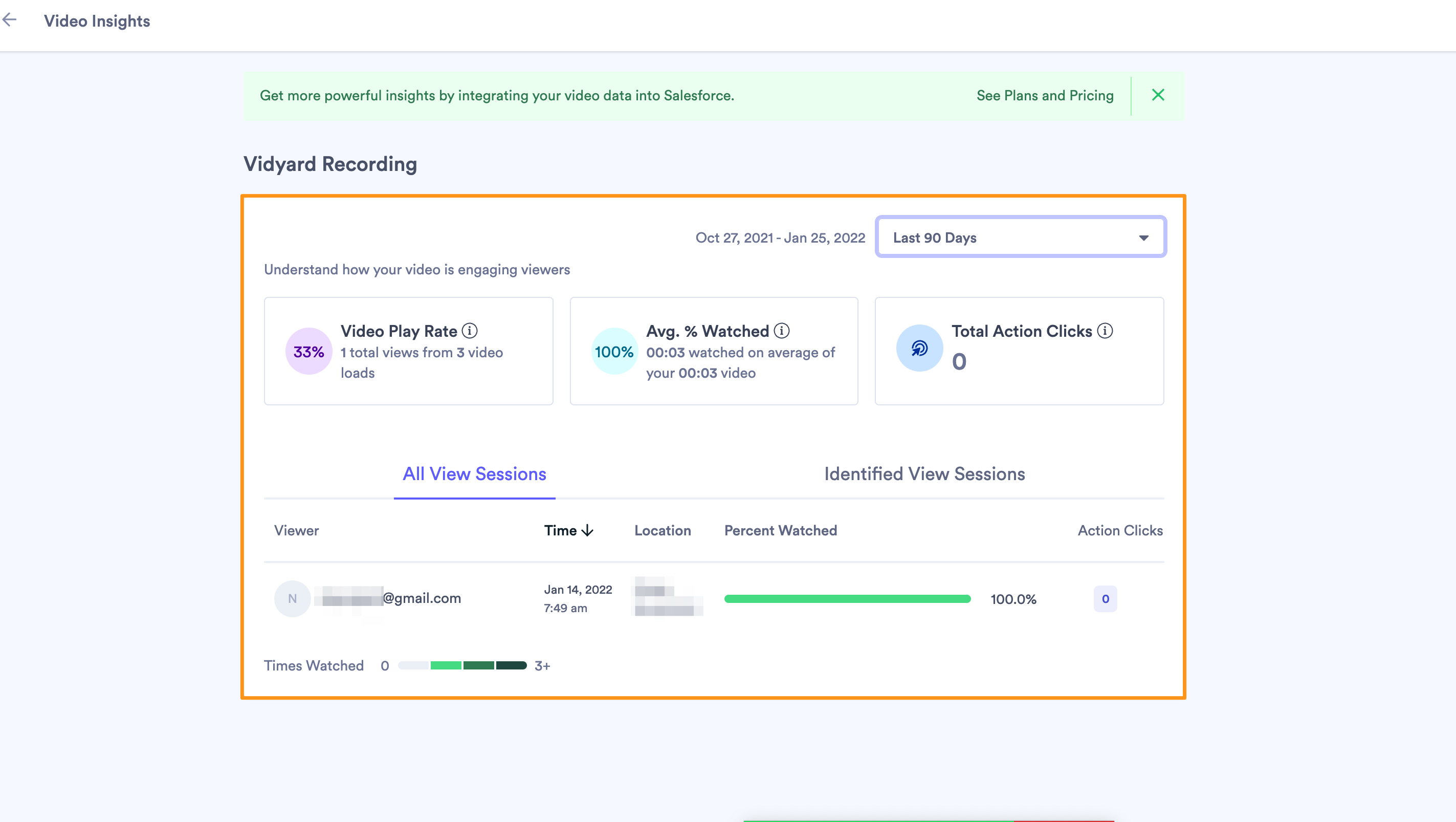 To access these insights, click the additional options (...) button next to the video that you want to review in your Vidyard library. Then, click Video Insights.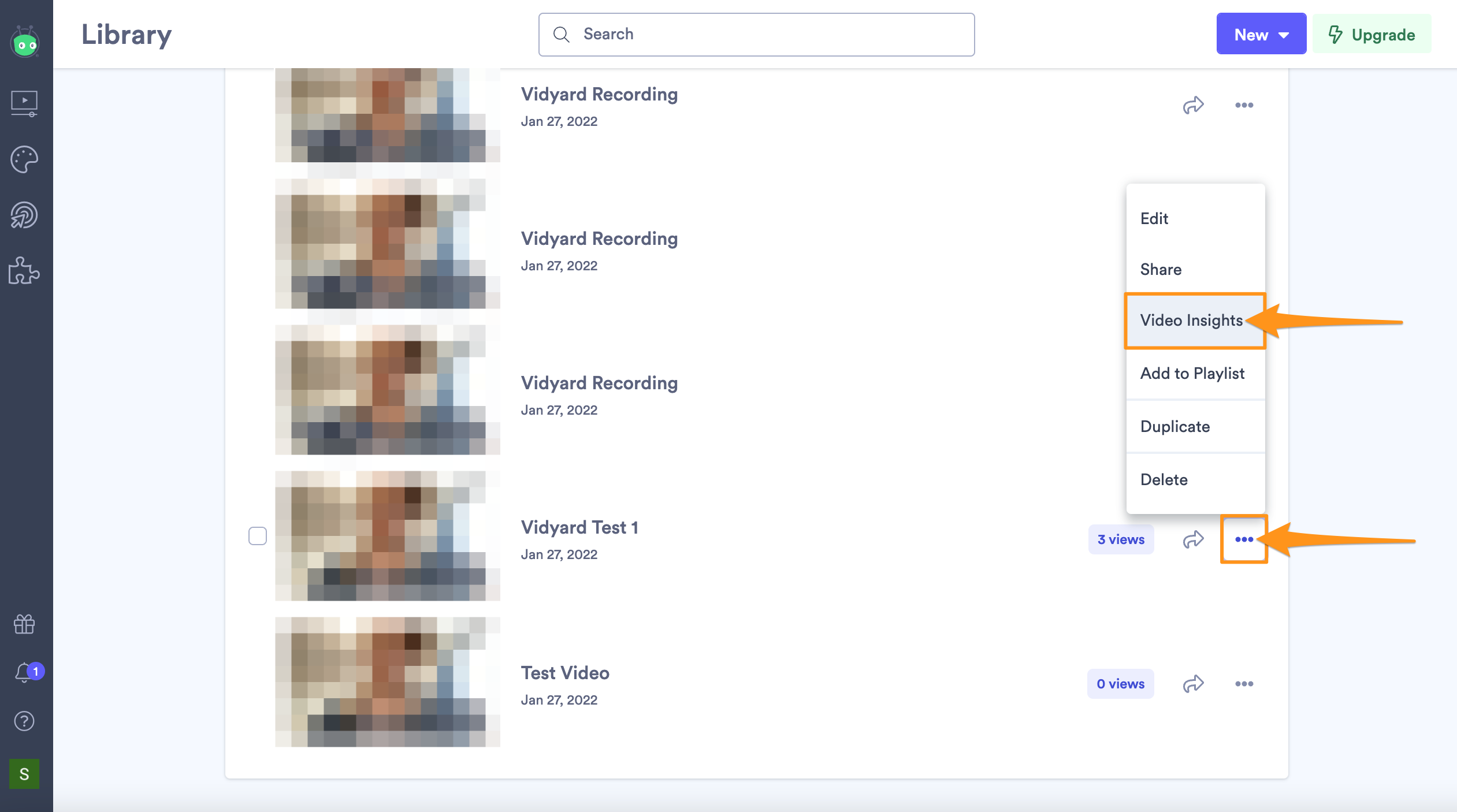 From the Insights page, you can view key data points like which email address watched the video, at what time, and how much of the content they viewed.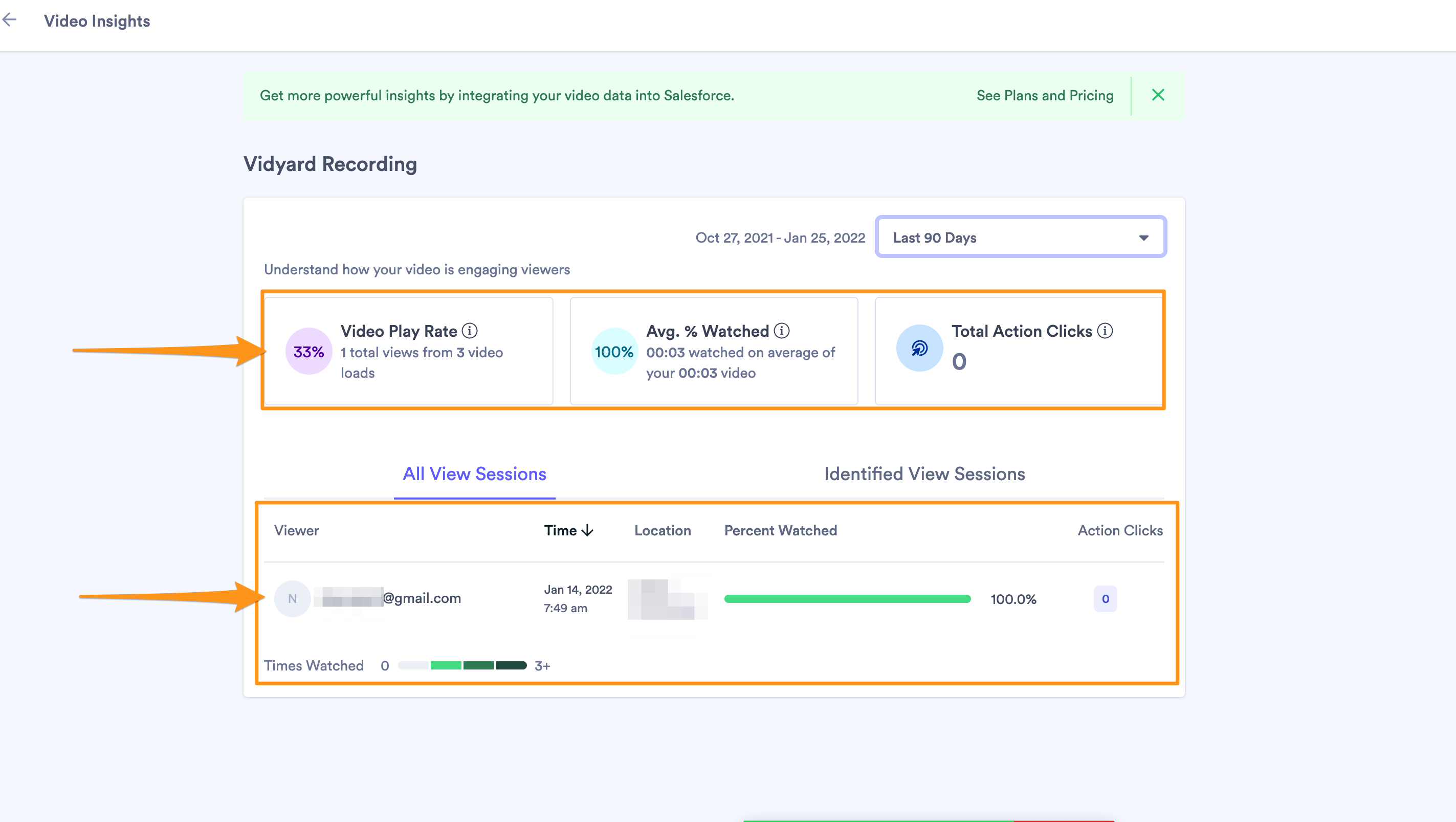 For more information about the insights available in Vidyard, refer to the following articles from the Vidyard Knowledge Base:
Analyze to Your Heart's Content!
Please note, we'd never leave our favorite people stranded! You don't have to depend solely on Vidyard analytics. When you include videos in your Apollo emails you can also track your Open, Click, and Response rates in Apollo. This can help you to analyze the performance of the content you share. Refer to the "Access Apollo Email Analytics" article for more information. You can also try running "A/B tests" to experiment with different techniques that help you improve your video emails.