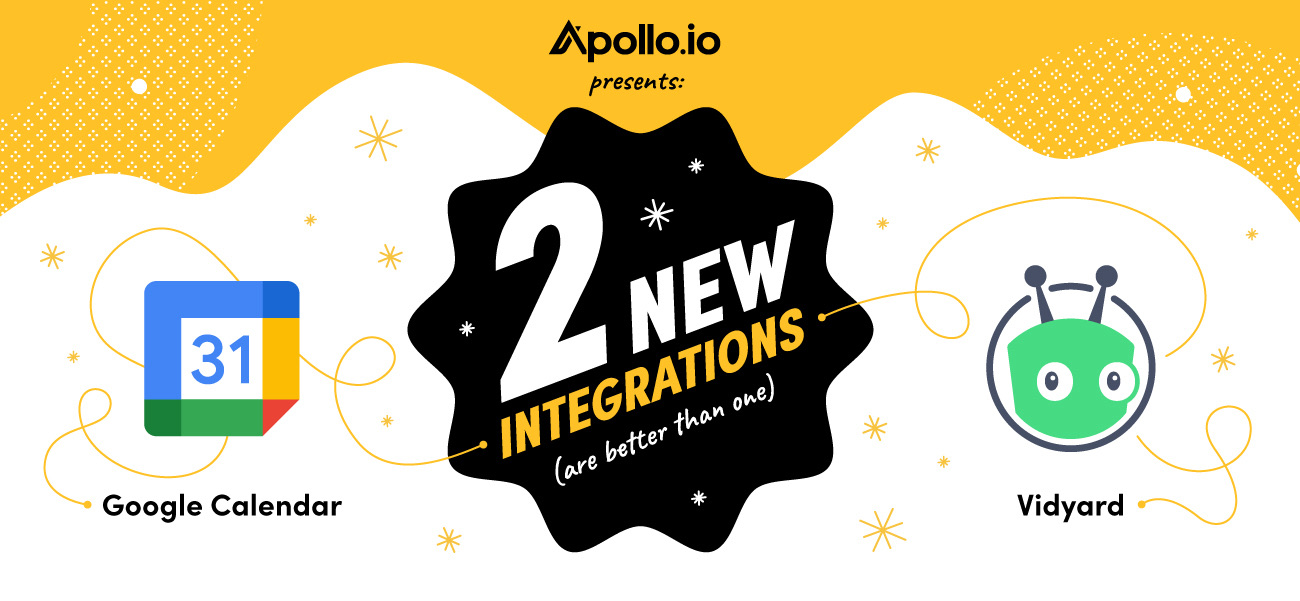 Feature Highlights
This week, Apollo is proud to announce a pair of feature co-headliners! Check out the newest Apollo rockstars: Google Calendar and Vidyard Integrations.
Google Calendar

We heard you shouting from the cheap seats! The Apollo Chrome Extension is now fully compatible with Google Calendar. Gone are the days of switching between meeting notices and Apollo to research your clients. Now, each invitee is a click away from providing more information and a streamlined workflow. Now that's a fresh beat.
For an in-depth, backstage view at the Google Calendar integration, check out the "Use the Apollo Chrome Extension in Google Calendar" article.
Vidyard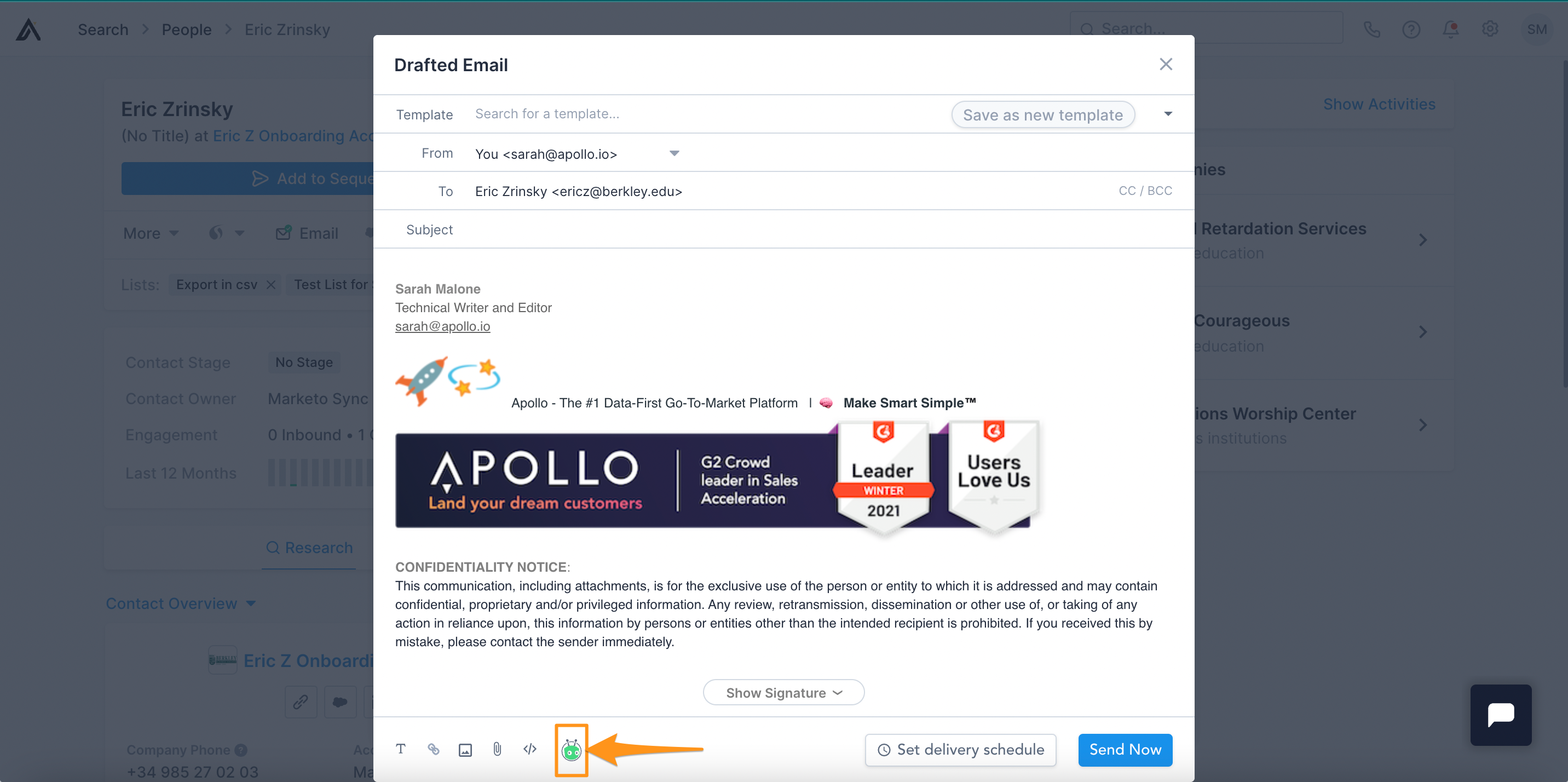 My goodness, you're gorgeous, and now, with Apollo's Vidyard integration you can share your beautiful face in Apollo emails with seamlessly integrated videos. Streamlined workflow? Check. Dynamic email campaigns? Check. Increased engagement? Check. Here comes the mic drop.
We've crafted a trilogy of Vidyard bangers for you to jam out with:
Bug Fixes
Developers by day. Pest control by night. Here are the latest bugs we've squashed:
We sent the Apollo Chrome Extension and the LinkedIn Sales Navigator to couples therapy. They've resolved their issues and now perform together in harmony.
Linkedin Sequence steps were hitting all of the wrong notes. We've tuned up the spacing issue between the signature and the text within them for a pitch-perfect performance.
New/Updated Documentation
Documentation doesn't take time off. Feast your eyes on these righteous revisions:
New/Updated Videos
Sit back, relax, and enjoy the next best Apollo flicks.