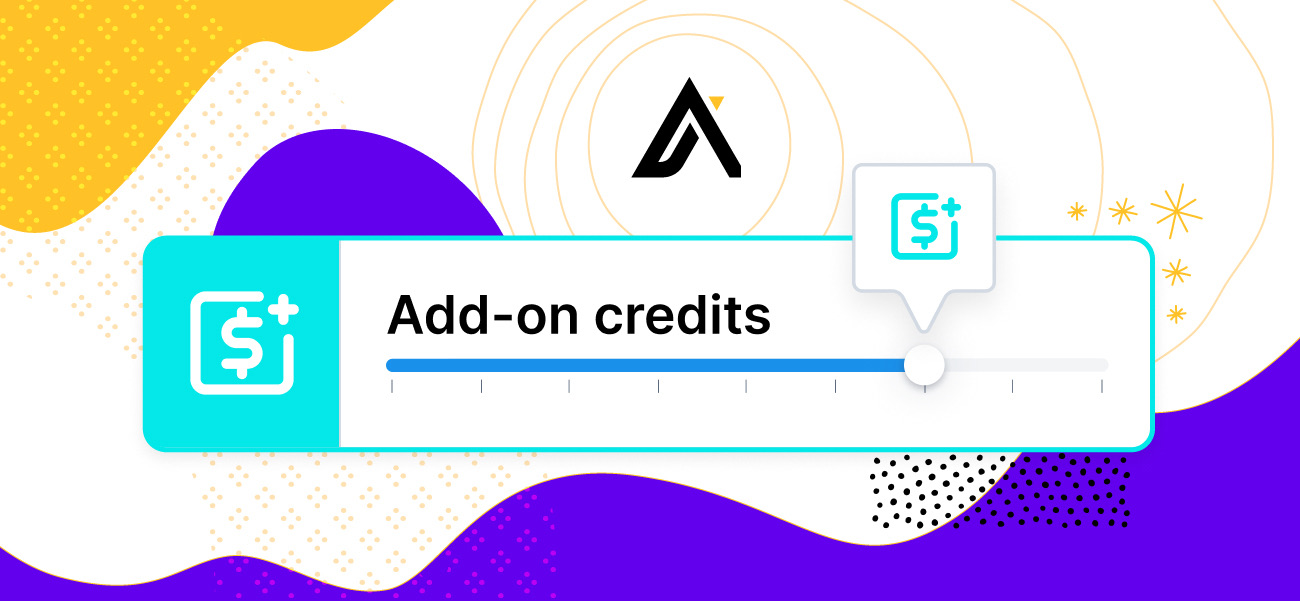 Feature Highlight: Add-on Credits
Add-on Credits are here. At Apollo, we worked hard to bring you the kind of customization that can help you reach your company's goals and smash your quotas.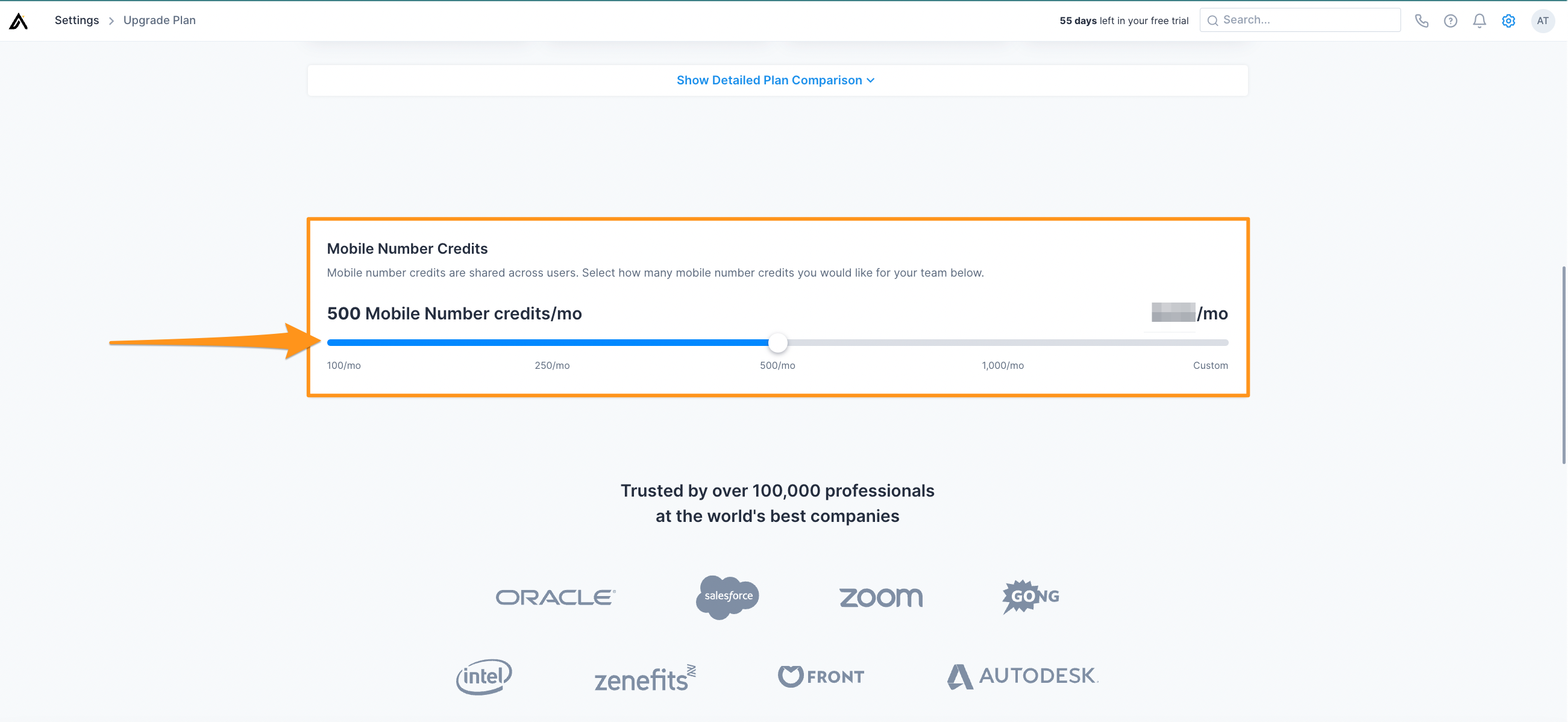 You can only customize your credit allowance if you are on a paid Apollo plan. So if you are feeling unstoppable and want to access more data on even more ideal prospects, it's time to adjust the number of credits available on your plan. All changes will reflect based on your current billing cycle.
For more information about Add-on Credits, please read the "Customize Your Credit Allowance" section of the Customize and Manage Your Apollo Plan article.
New Features/Product Updates
Custom Fields Filter
We gave the Custom Fields filter a facelift to improve usability and clarity. The last thing the world needs is an obtuse filter, after all.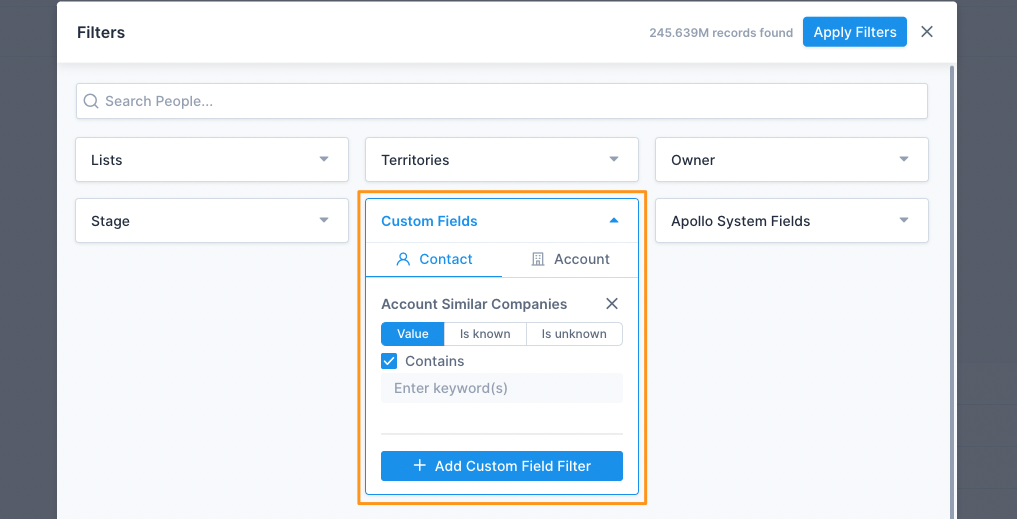 To find out more about how filters can improve your searches, read the Settings Filters article.
Bug Fixes
Developers by day. Pest control by night. Here are the latest bugs we've squashed:
Exorcised the demons that were causing a little LinkedIn Task analytics inaccuracy.
New/Updated Documentation
Documentation doesn't take time off. Feast your eyes on these righteous revisions:
From Our Blog
In the mood for a few words of Sales and Marketing wisdom? Here's what we've been cooking up: