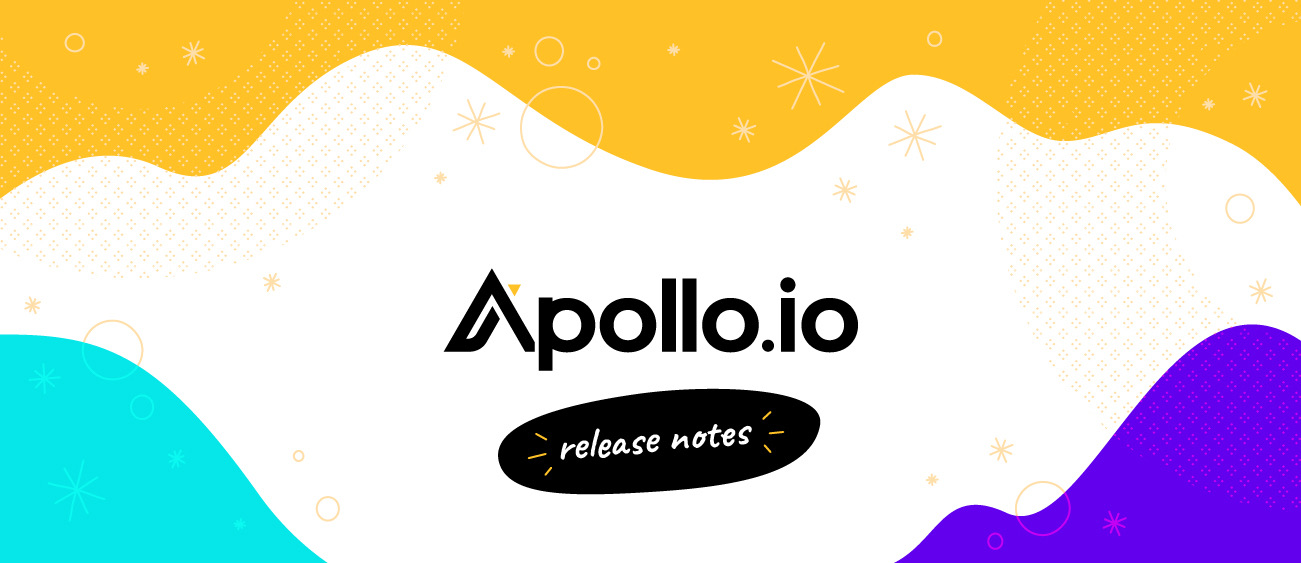 Feature Highlight
Saved Searches just got more glamorous! You can now subscribe to your favorites to receive updates when records match your Search criteria. You choose which Searches you want us to keep an eye on and Apollo notifies you via email when new matching records enter the Apollo database.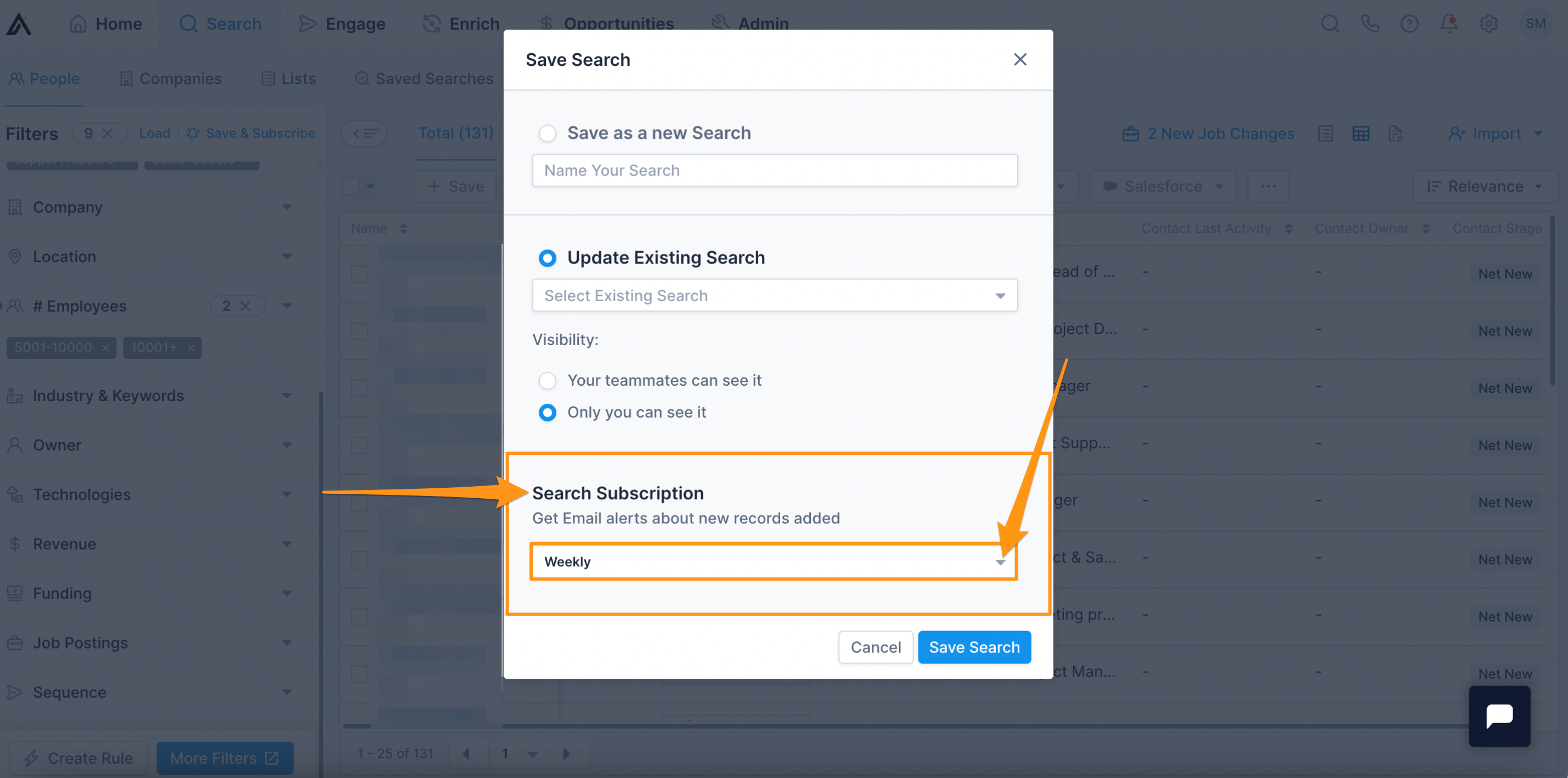 For more information about how to set up Saved Search subscriptions in Apollo, check out the "Create and Subscribe to Saved Searches" article.
New Features/Product Updates
More Control Over How You Map Contacts
The ball is in your court. You can now choose whether you manually select which duplicate account a contact belongs to or you can keep the workflow automatic.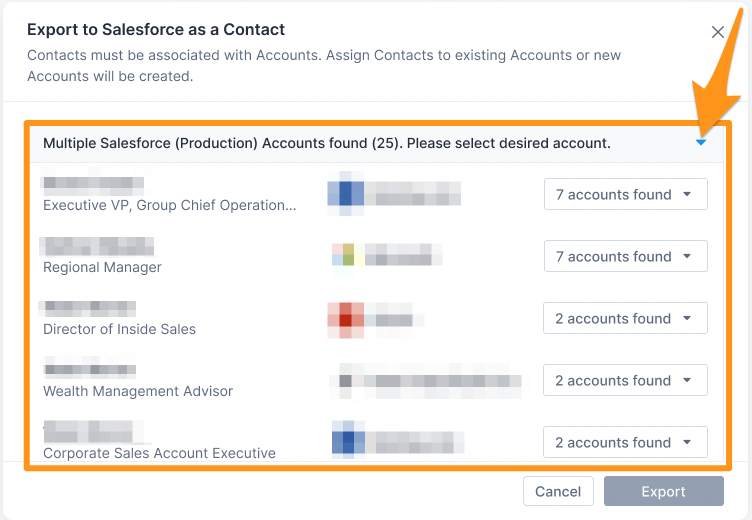 Clearer Information on Unlimited Credits
Your feedback is important to us. To increase clarity and provide easy access to our Fair Use Policy for Unlimited Credits, we've added the link to our pricing page.
Now, when you're on the pricing page, hover your mouse over the information icon next to unlimited credits to read more.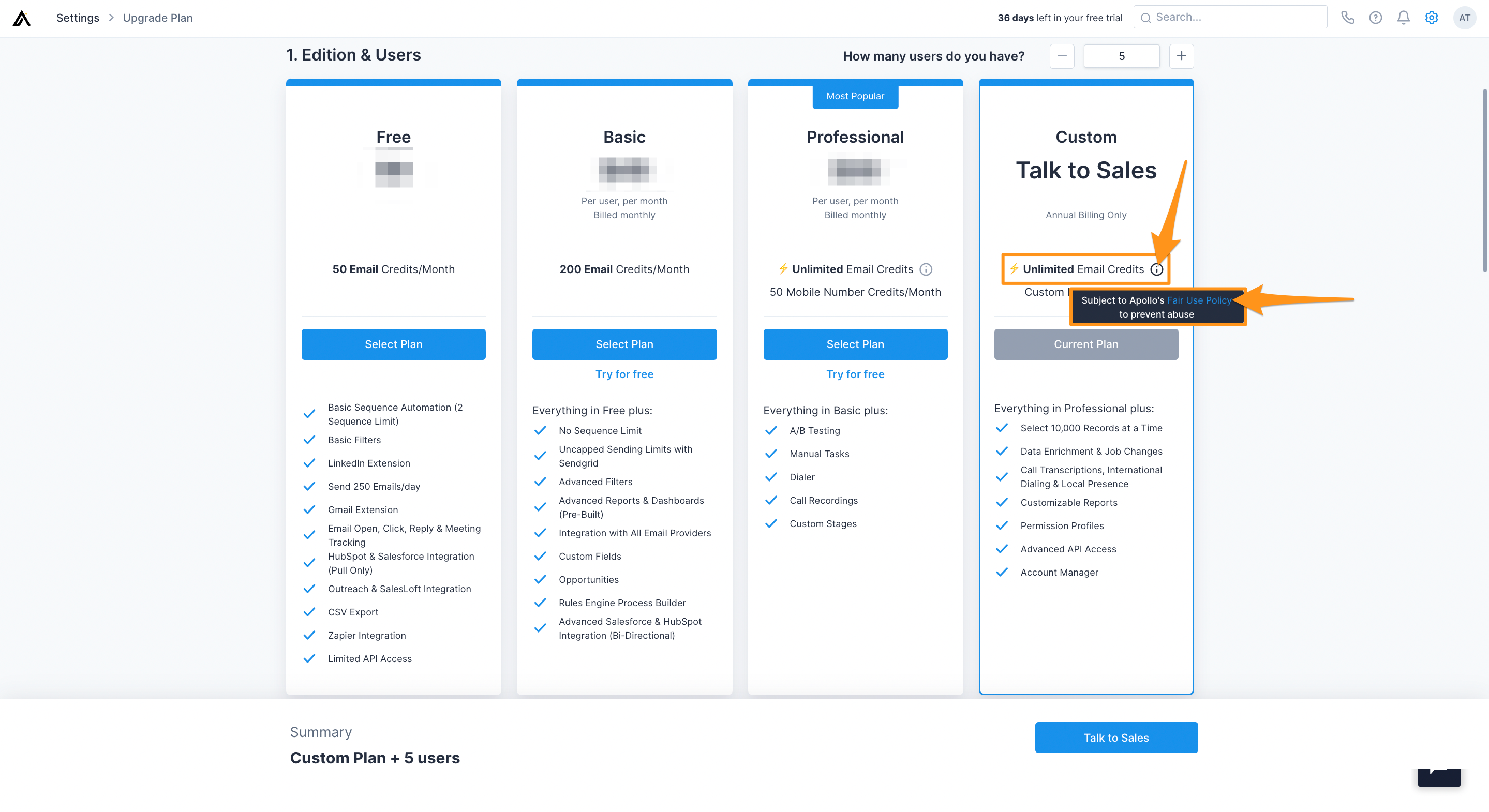 Alternatively, if you're in the mood for perusing the policy right away, you can access the link from here.
Bug Fixes
No pest control was necessary for this round. Stay tuned for more updates from our bug squad in the next release notes.
New/Updated Documentation
Documentation doesn't take time off. Feast your eyes on these righteous revisions:
From Our Blog
In the mood for a few wise words of Sales and Marketing wisdom? Here's what we've been cooking up: