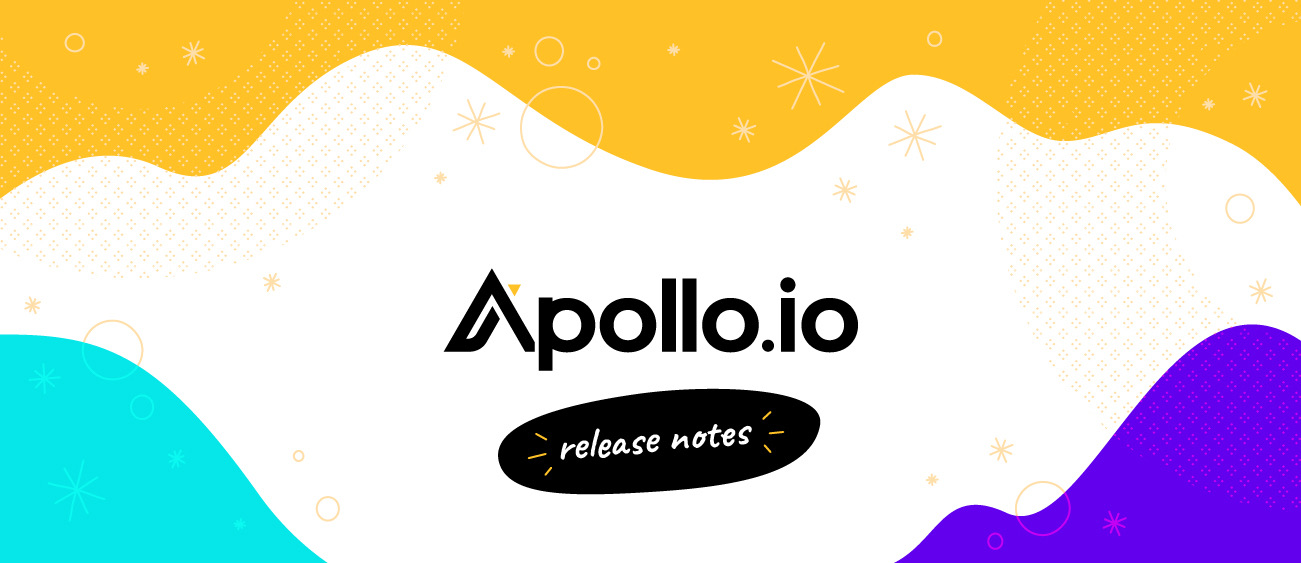 Feature Highlight
Personal emails are here to stay. We understand that your industry and ideal customer profiles, among other factors, often dictate the types of email addresses that best fit your prospecting needs.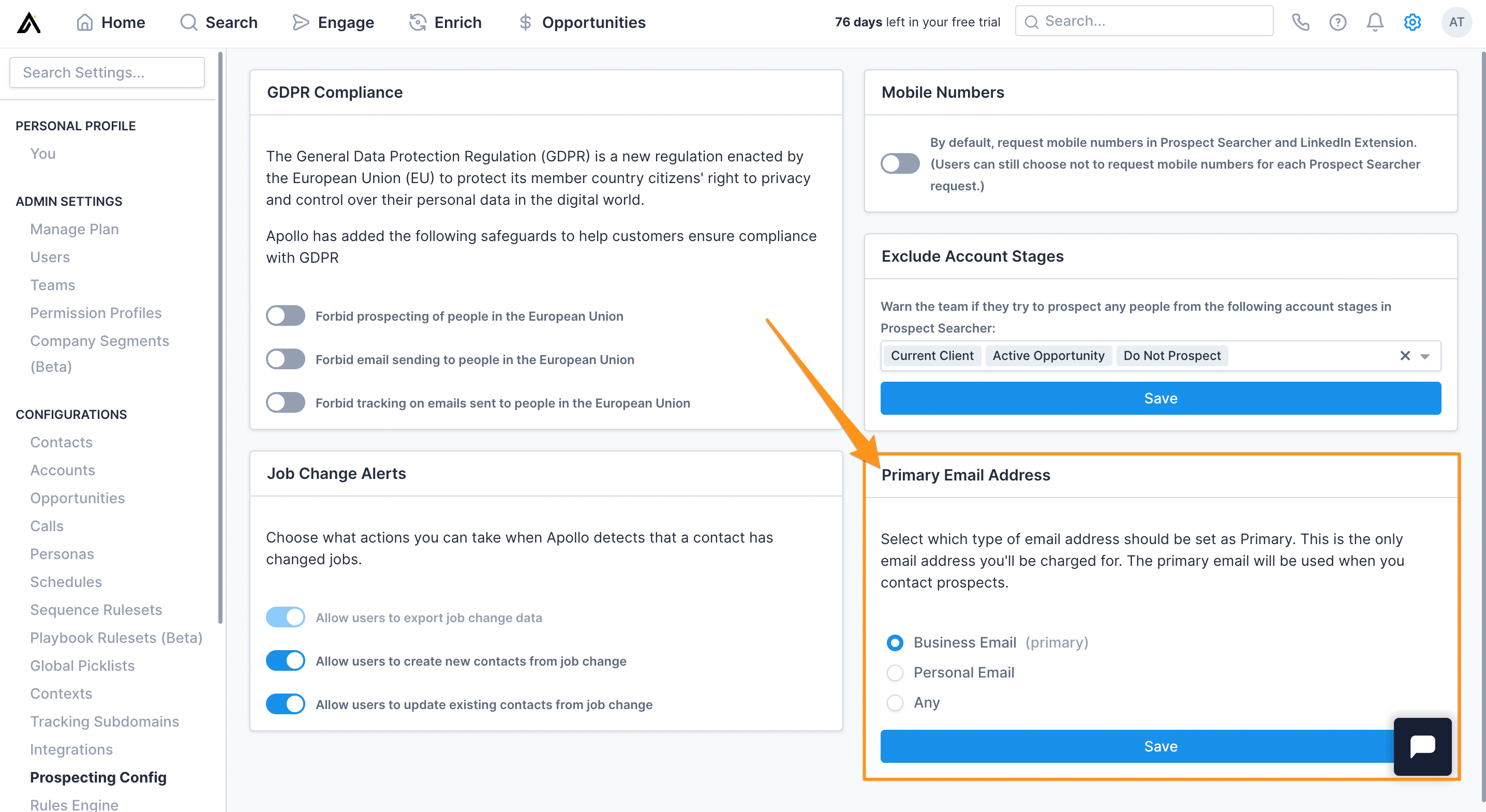 That's why you can now set your Primary email address as Business, Personal, or Any and access the contact information you need to find your ideal prospects. This feature is now available in the Apollo extension too!
What's more, when you request a contact's email, we label the type of email on the contact's profile page. This means that you can easily differentiate between the types of emails available for a given contact.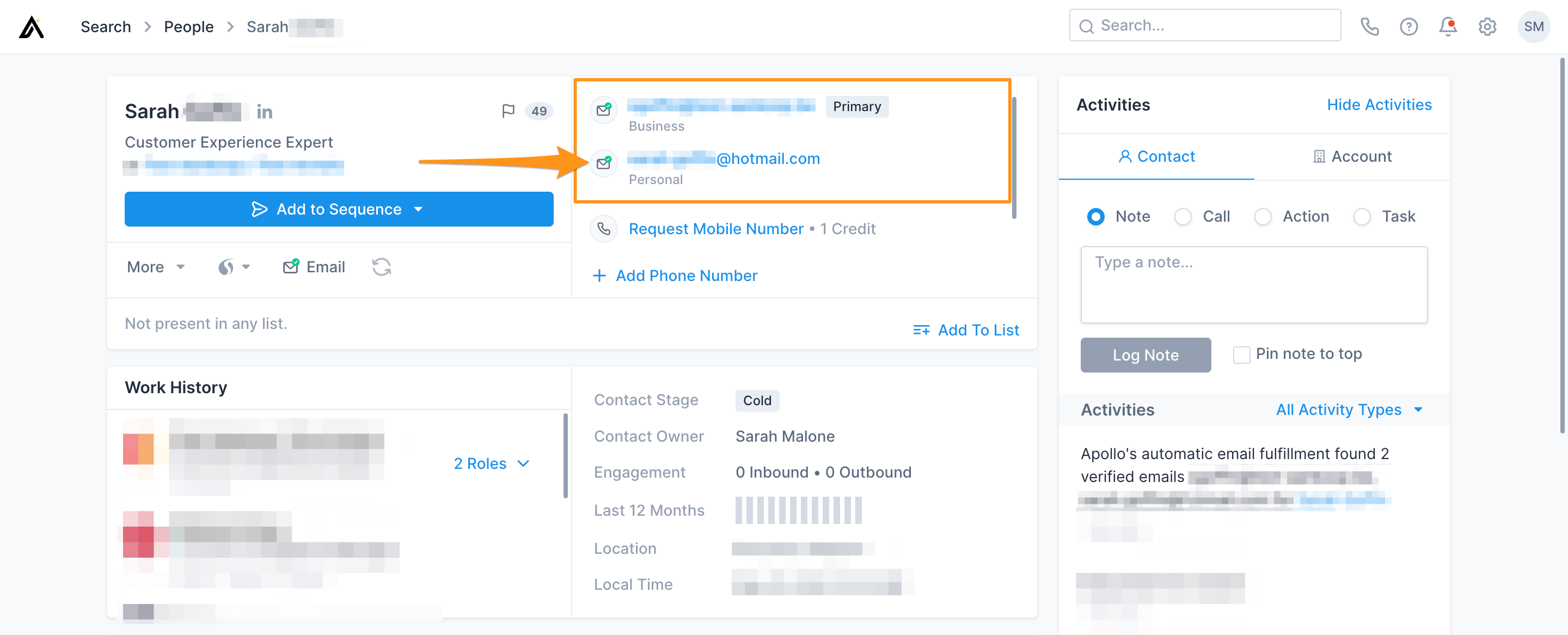 For more information about how to change your Primary email type and access a contact's Personal email, please refer to the "Prospect with Personal and Business Emails" article.
New Features/Product Updates
Peace of Mind When You Push Records to Salesloft and Outreach
Say goodbye to doubt, say hello to being kept in the know! When you push records to Salesloft or Outreach in bulk, Apollo now calculates the number of other push jobs taking place and estimates how long Apollo expects the push to take.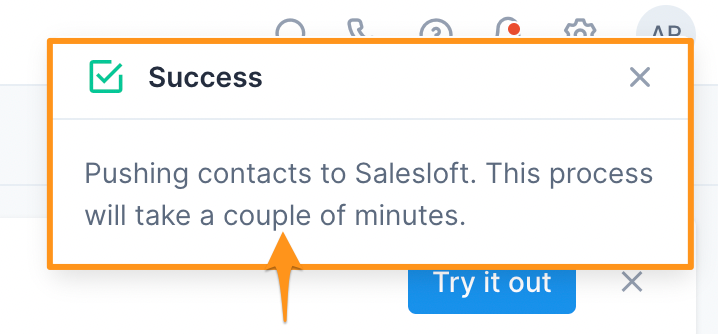 Export All Job Changes
Fancy viewing all past job changes in one shiny list? Well, it's your lucky day! Now, when you click Enrich, and head to the History tab on the Job Change Alerts page, you can click Export All. This gives you easy access to all your previous job changes in one glorious CSV file. Unless of course, you have more than 10,000 contacts in your History tab. In that case, we'll send multiple CSVs in batches of 10,000 records each. We're only human after all.

For more information about how job change alerts work, please refer to the "Use Job Change Alerts to Update Contacts" article.
Remember Your Salesforce API Limits
Worried about reaching your daily Salesforce API limits? Fear not, Apollo has your back! Now, any time you initiate a "Push All" or "Enrich All" job that will exceed 80% or more of your remaining Salesforce API limits, we warn you before the job begins. You can then choose to cancel the job or continue forth with bravery!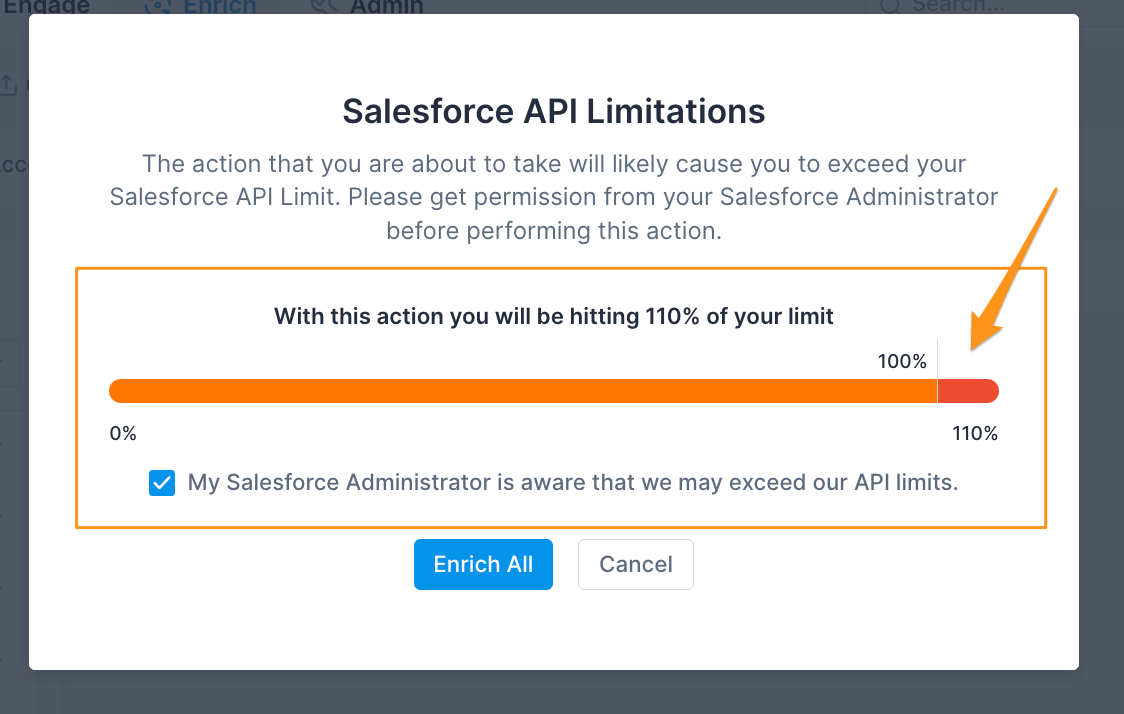 If you do continue and proceed to hit your daily limit, Apollo activates an automatic safety break. This can help prevent your team from experiencing any issues with your Salesforce integrations.
Map Contacts from the Apollo Extension
You can now manually select which duplicate account a contact belongs to from within the Apollo Extension! This gives you control over how you map your contacts in Apollo.

For more information about how to configure the settings and then choose which account to map a contact to, refer to the "Map a Contact to the Correct Duplicate Account" article.
Bug Fixes
Developers by day, pest control by night. Here are the latest bugs we've squashed:
We conquered the pesky spaces that were causing HubSpot custom field values to automatically unlink from Apollo. Now, we can correctly sync all HubSpot custom field values whether there are spaces or not.
New/Updated Documentation
Documentation doesn't take time off. Feast your eyes on these righteous revisions:
From Our Blog
In the mood for a few wise words of Sales and Marketing wisdom? Here's what we've been cooking up: