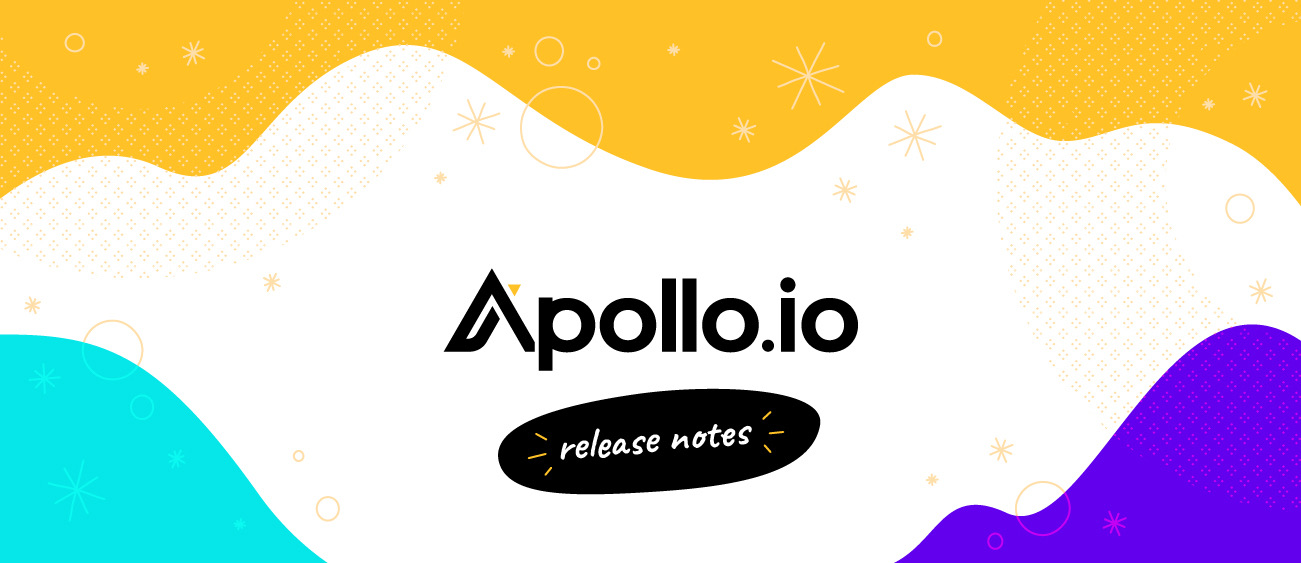 Feature Highlight: Employee Search in the Extension
Your friendly Apollo Chrome extension just got an upgrade! You can now use the Search bar to easily find your ideal contacts within a company.
With this new functionality, you no longer have to scroll through every employee at a company. Simply type in the keywords for your ideal personas and start prospecting faster.
Launch the Apollo extension and click the Employees tab to access the Search bar for saved and net new contacts.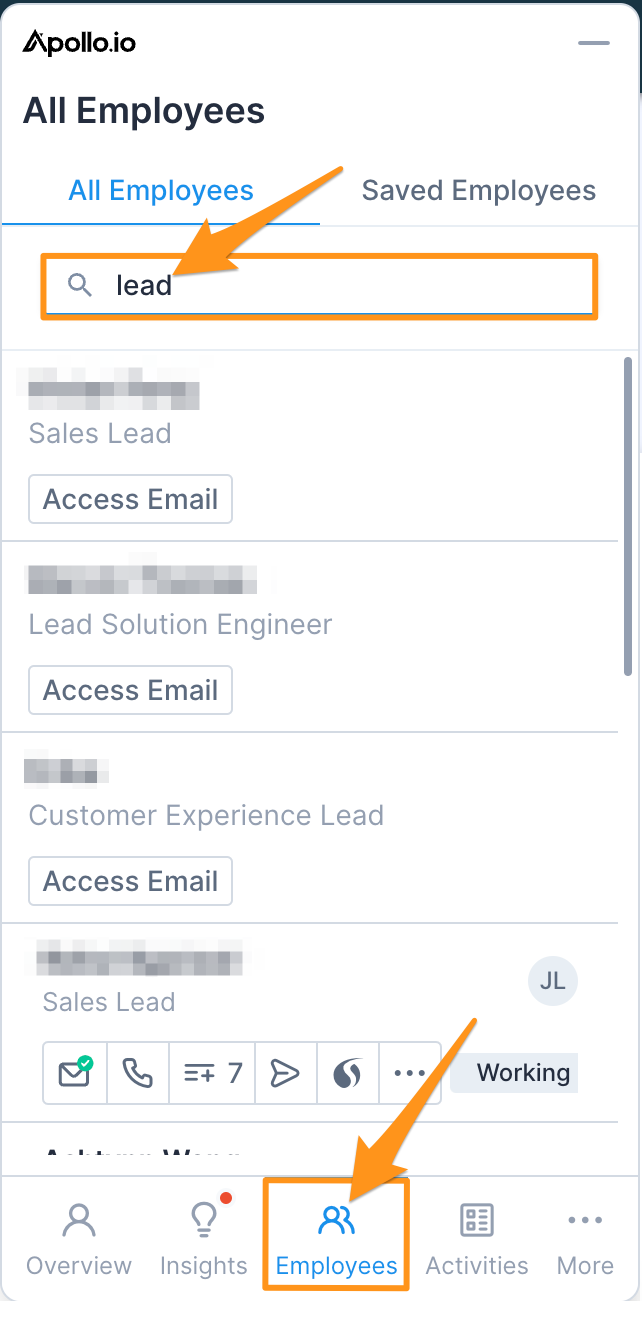 New Features/Product Updates
And that's not all! Here are a few more tasty updates that we cooked up for you this sprint.
View Insights Faster with the Shiny New Sequences Overview Design
Apollo's the name, making your lives easier is our game! To give you a more holistic view of the performance of all your sequences, you can now access the key metrics for each sequence from the Sequences Overview page.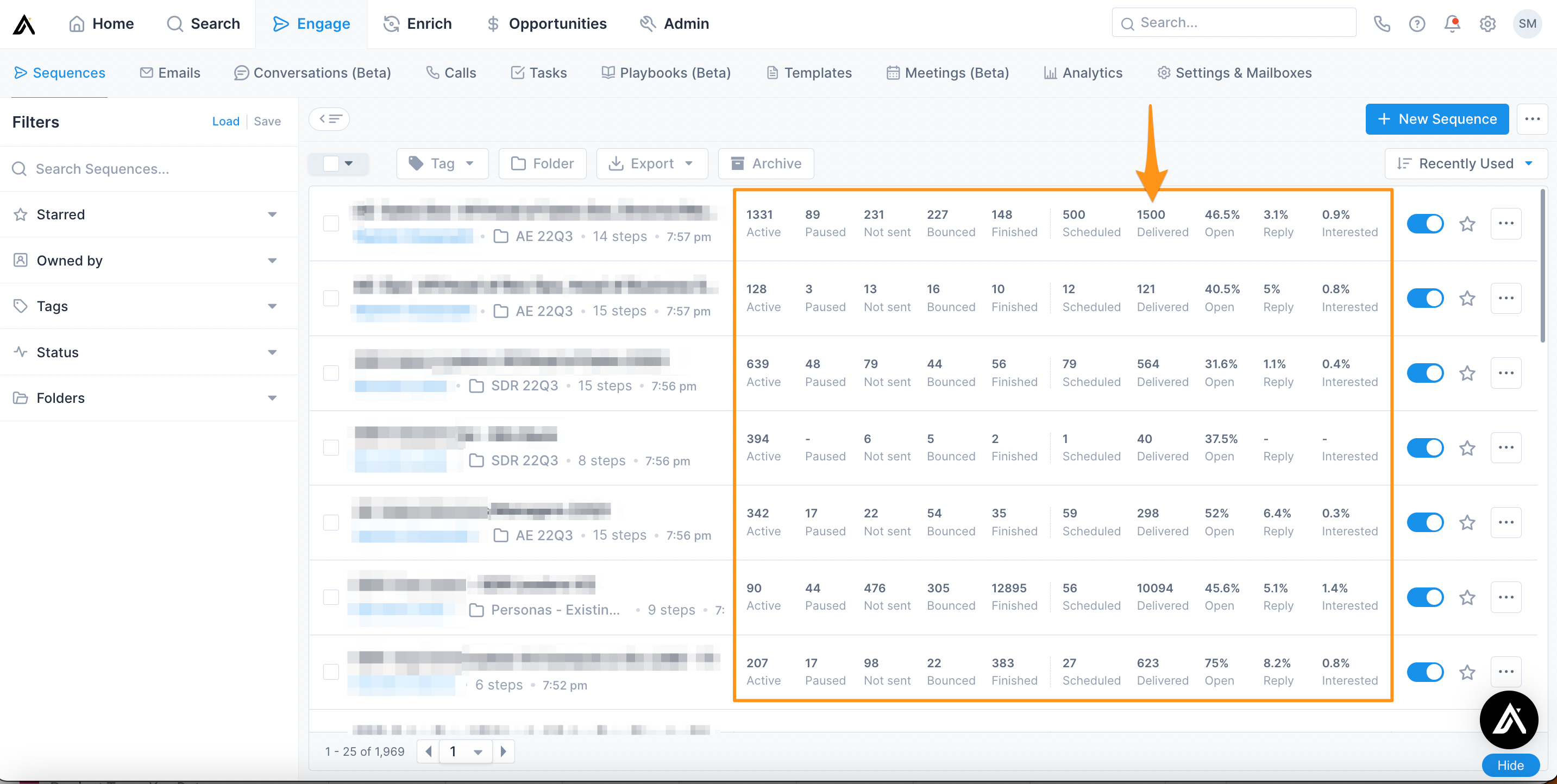 Safely Send More Emails with the Mailgun Integration
Nobody likes a dodgy deliverability rating! If you use Mailgun, you can now reduce the risk of negatively impacting your domain reputation and avoid sending messages directly from your connected mailbox.
To start safely delivering more emails, launch Apollo, click Settings, and then click Integrations to access the Mailgun integration and connect your account with Apollo.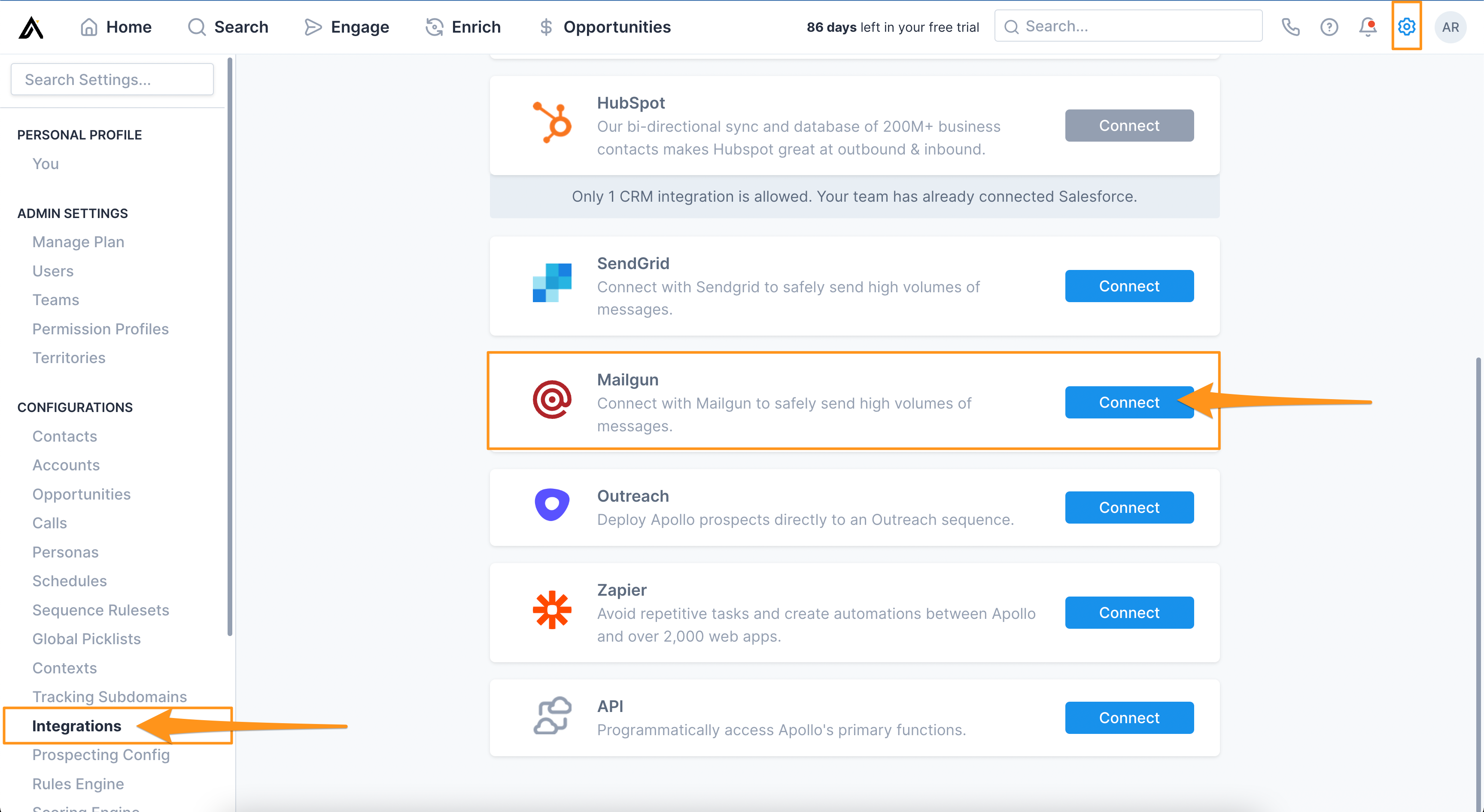 More Control over How You Push Accounts to HubSpot
Gone are the days of contact favoritism! We've updated the HubSpot settings page so that you can separately control your account pushes from your contact pushes. This means that you can now enable or disable the creation of accounts in HubSpot whenever you save accounts in Apollo.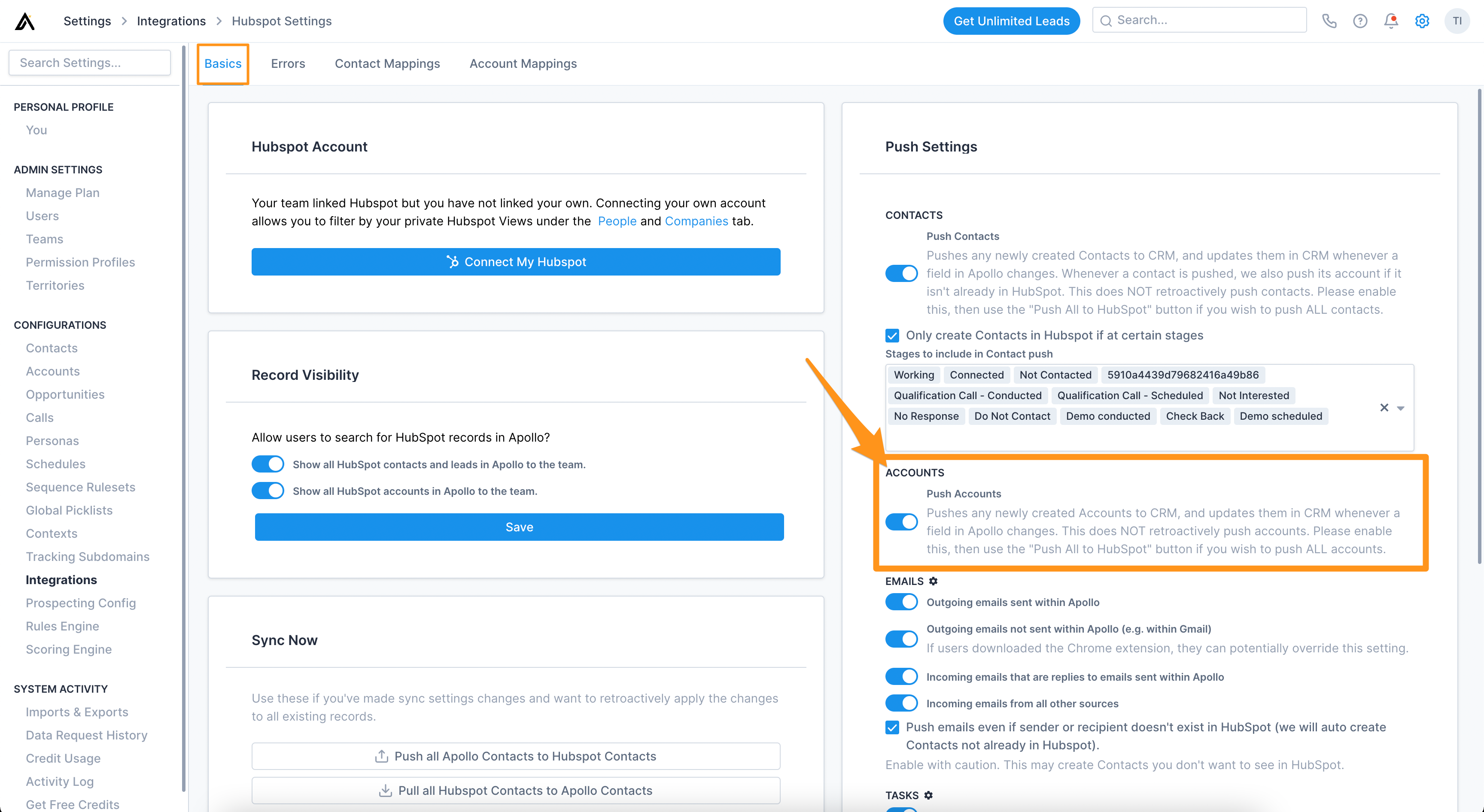 Greater Specificity for Your Personas
We listened to your feedback and got more granular with our Persona filters. To narrow down your ideal prospects with more specificity, you can now select the Persona departments when you click the Job Title filter.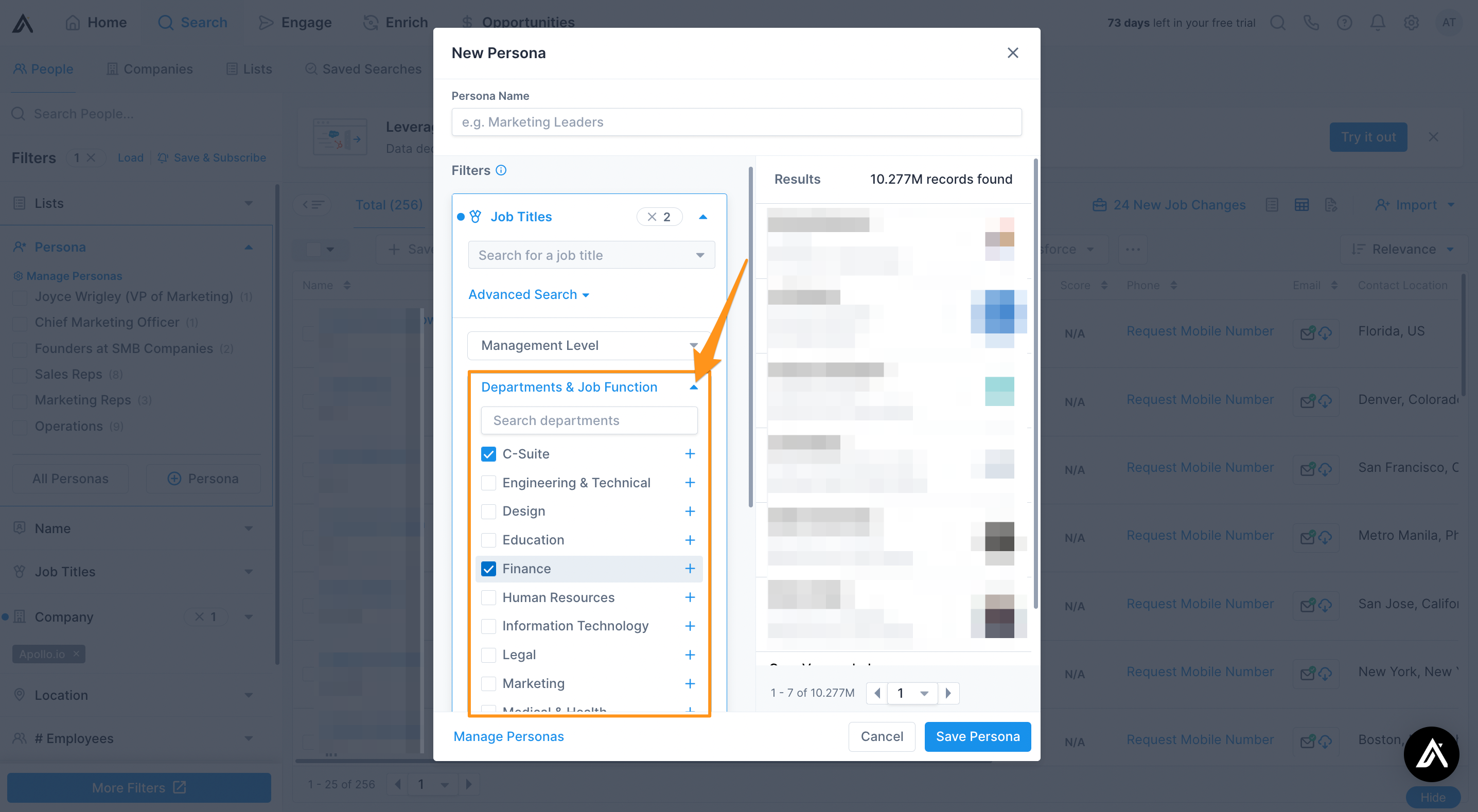 You can also now apply keywords within the Industries filter.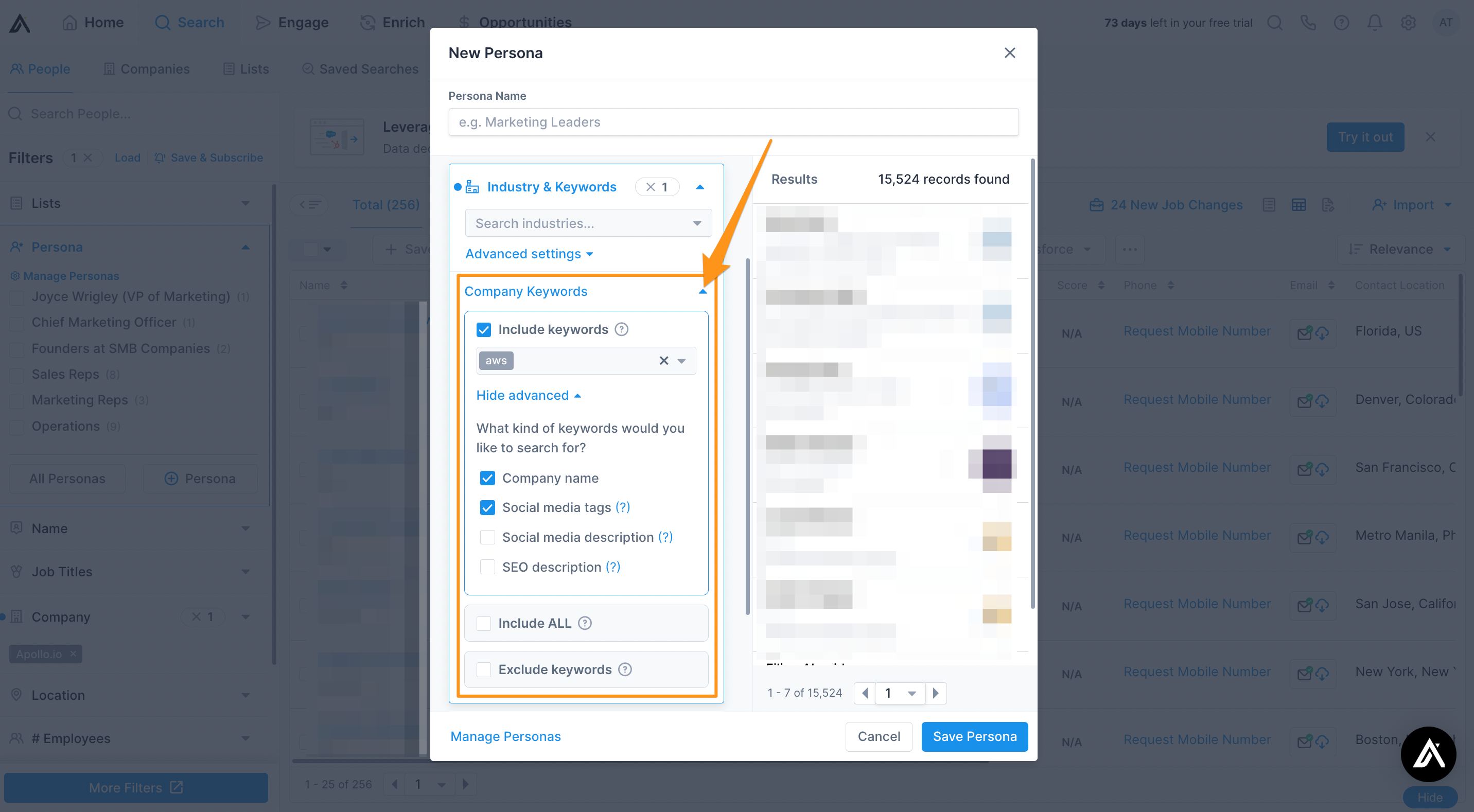 Flag Data with More Ease
We gave data flagging a makeover! You can now more easily spot where to flag data and provide feedback on incorrect emails, phone numbers, job titles, and company names. When you have done so, it is also clearer which contacts you have flagged.

Bug Fixes
Developers by day, pest control by night. Here are the latest bugs we've squashed:
Special characters were playing hide and seek! Whenever an Outreach user tried to search for and add Apollo contacts to an Outreach sequence, the Apollo Outreach Searcher couldn't recognize any special characters in sequence names. So we gave those characters a good talking to and now you can search with special characters galore!
We updated the account CSV uploader flow to erase any confusion with account enrichment. Now, when you want to enable the automatic location enrichment setting, it is clear that you must map an account domain first.
New/Updated Documentation
We've been hard at work at our typewriters and stone tablets to bring you knowledge. Feast your eyes on these righteous revisions:
From Our Blog
In the mood for a few wise words of Sales and Marketing wisdom? Here's what we've been cooking up: