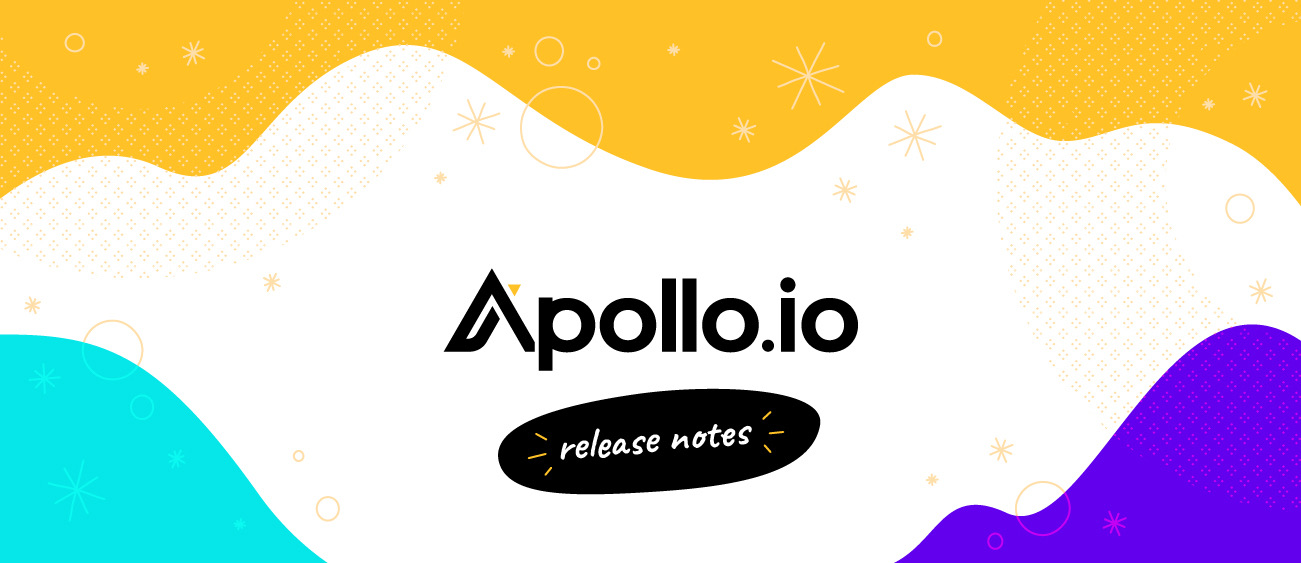 Feature Highlight: Buying Intent
Oh my, do we have some exciting news to share with your fine faces this sprint!
That's right dear Apolloers, buying intent is here to stay! We've partnered with LeadSift (a Foundry company) to help you engage with the right prospects, from the right companies, at the right time.
Use buying intent in Apollo to identify when companies are actively researching the topics most related to your solutions or services.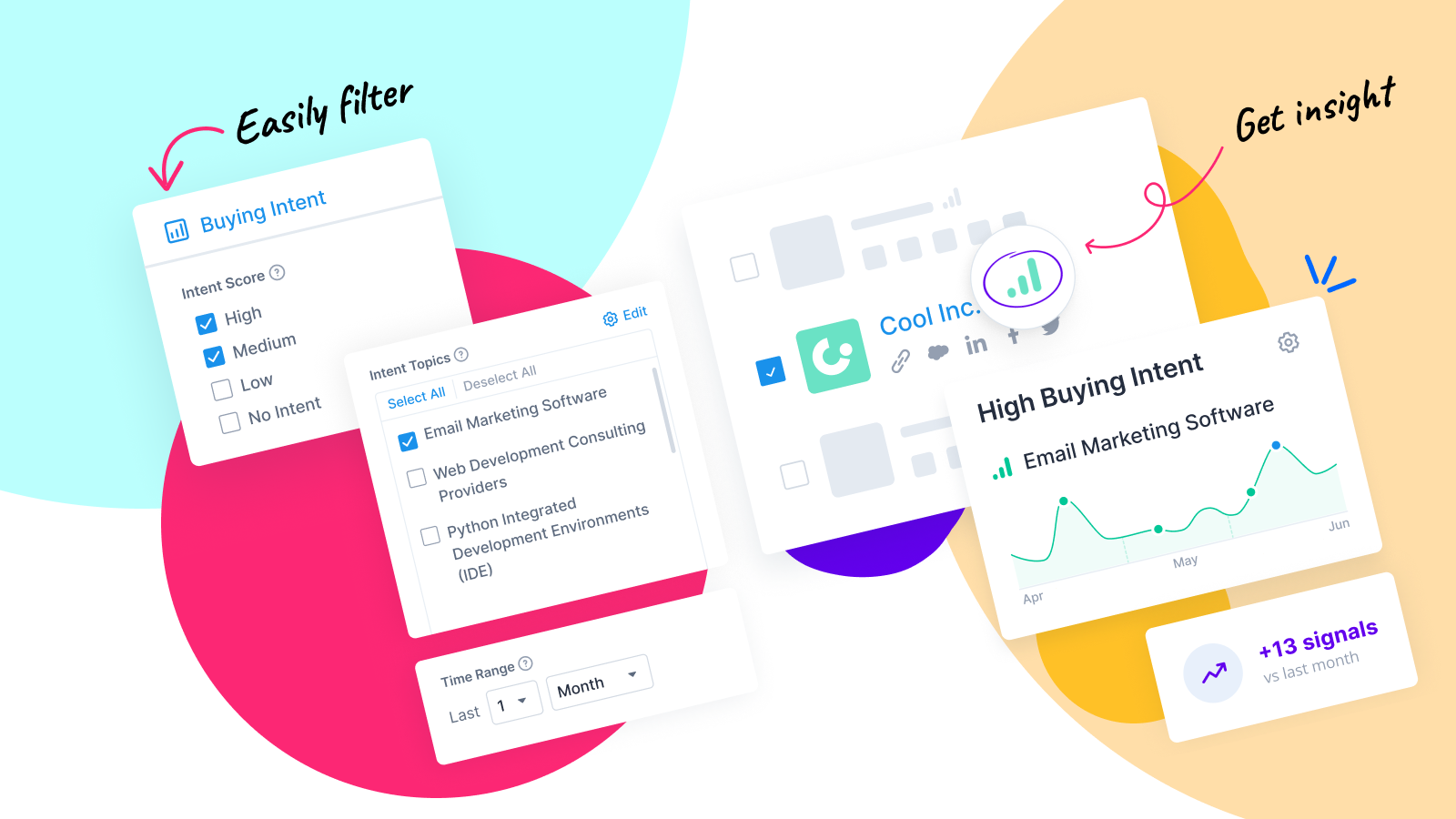 When you can better visualize key online behavior, you can more easily find and prospect the contacts from the specific accounts that have a higher chance of converting.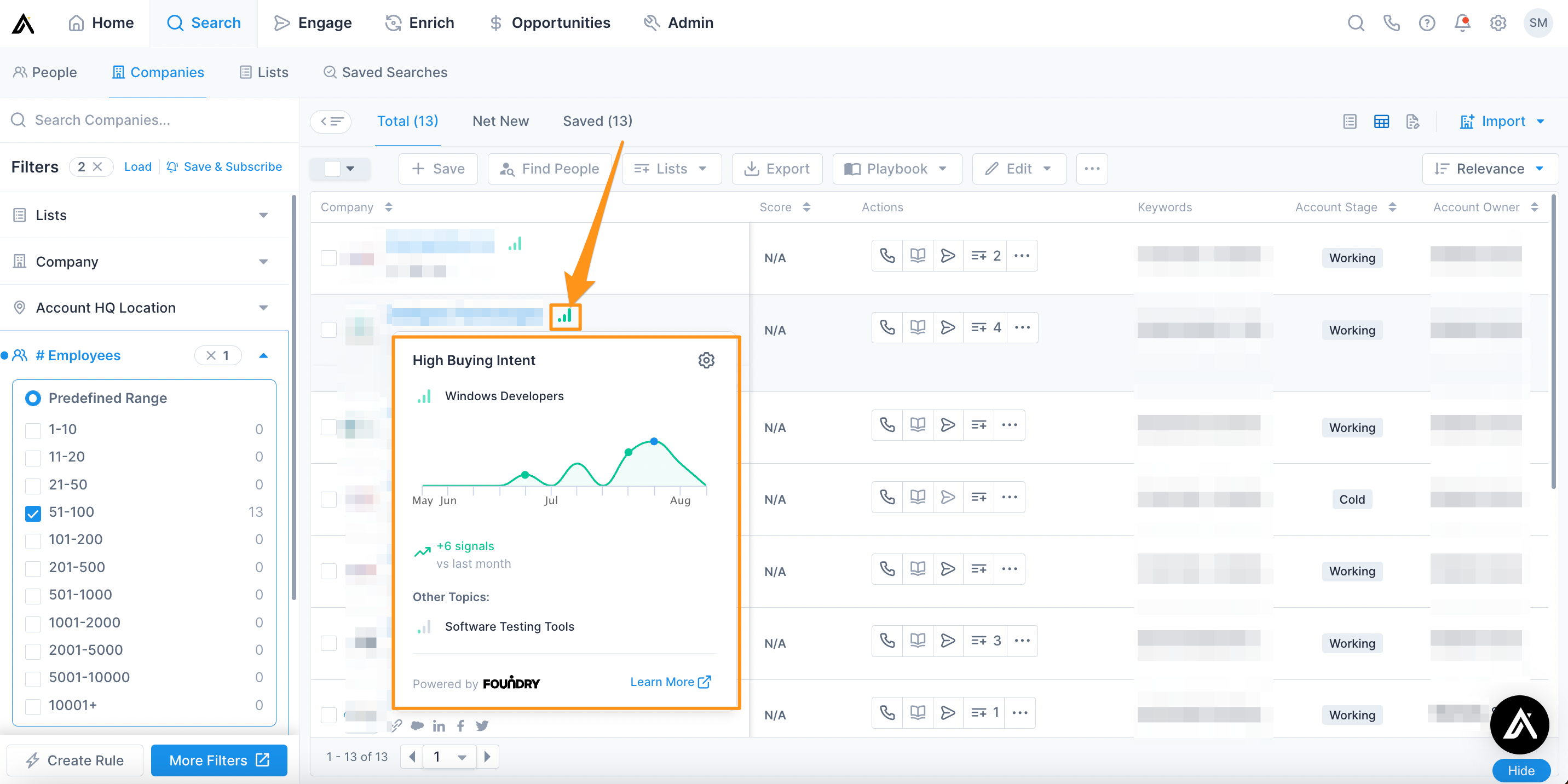 Let the Fun Begin!
Ready to dive in and feel the power of buying intent? Read more about how buying intent works in Apollo in the "Buying Intent Overview" article. Then, hop into the "Use Buying Intent in Apollo" article to configure your intent topic settings and start leveraging intent in your day-to-day prospecting workflow.
New Features/Product Updates
Keen to hear what else our wise old developers have been working on this sprint? Here's a sneak peek at a few other updates:
Intent Alerts
If you are on a Professional or Custom plan, you can filter by intent score, topic, and time range, and then save your search to receive email alerts every time new companies show intent.

Save the Hassle
For more information about how saved searches work, take a peek at the Create and Subscribe to Saved Searches article. For further information about how to filter companies by intent, refer to this section of the "Use Buying Intent in Apollo" article.
New Recruitment Filters
In this sprint, we've welcomed 2 shiny new filters to the Search page. If you use Apollo for recruitment, you can now apply the Total Years of Experience and Years in Current Role filters to your search to find the ideal candidates that best fit your job requirements.

Filter Through the Noise
For more information about the 2 new filters, hop into this section of the "Person Info Filters" article.
Bug Fixes
The only good bug is a dead bug. Or no bugs at all.
New/Updated Documentation
We've been hard at work at our typewriters and stone tablets to bring you knowledge. Feast your eyes on these righteous revisions:
From Our Blog
In the mood for a few wise words of Sales and Marketing wisdom? Here's what we've been cooking up: