Overview
Select Product Plans Only
Please note, "Technologies" filters are only available for Basic, Professional, and Custom plans.
Apollo scrapes the web and uses a variety of third parties to obtain technology information. The current list of supported options is found in the section below.
Apollo updates this list regularly based on the needs of our customers. Please reach out to Apollo Technical Support if you want us to explore any missing options. At this time, we only include web-based technologies.
Technologies Filters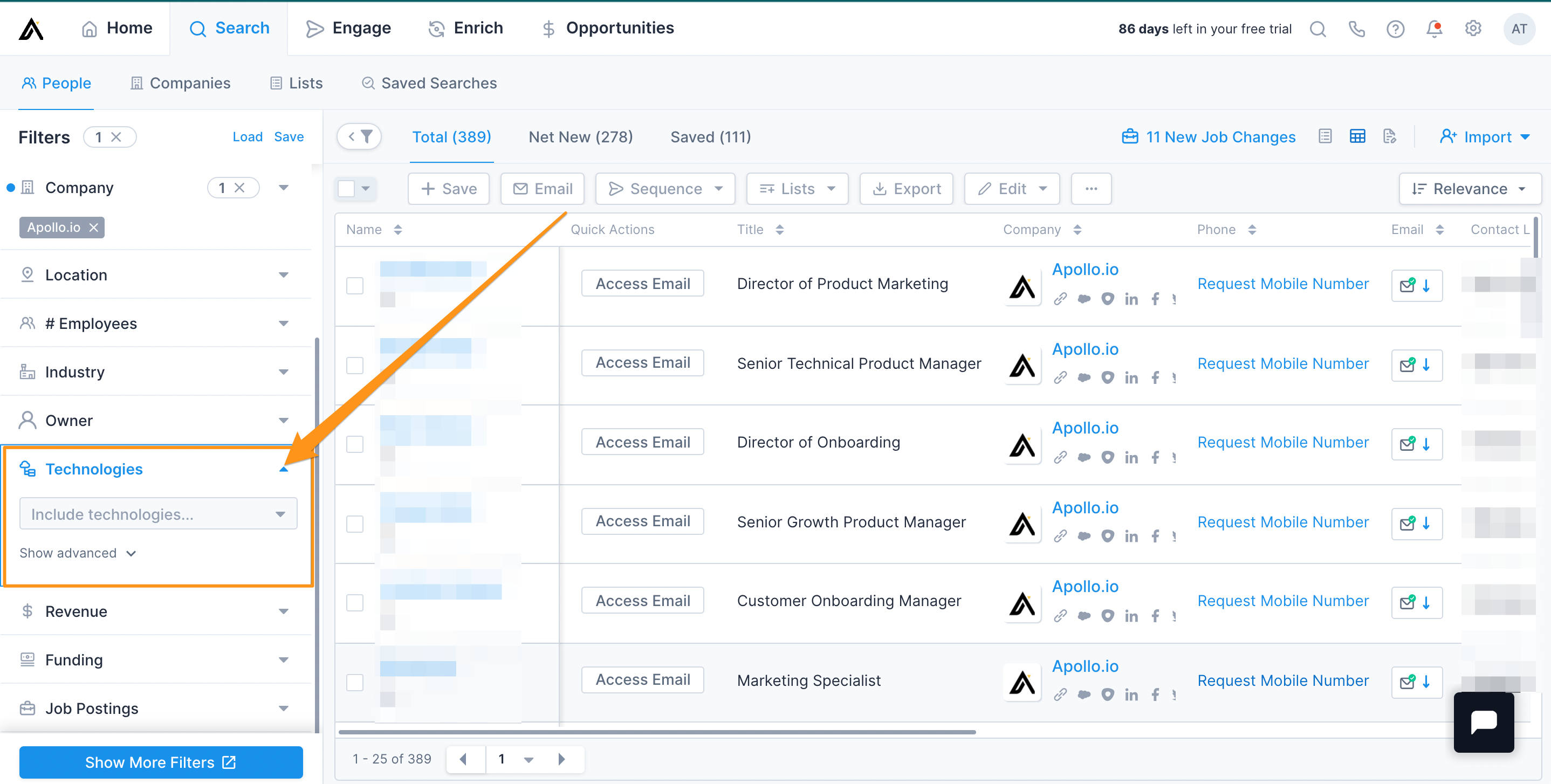 Currently, Apollo supports 1500+ options in the Technologies filter that you can apply while prospecting. To view the most up-to-date version of the supported technologies list, click this link to download the CSV file from the Apollo API.
You Gotta Be Logged In
Please note, to view the list of supported technologies in the Apollo API, you must first log into the Apollo platform. Please keep in mind that although the information in this list is scraped from our system and updated regularly, there may be a delay when technologies are removed from the list.