Overview
Sequences are outreach campaigns with any number of sequential contact points and tasks that are customized to personally engage your target audiences at scale. They help your team deliver communications to your customers and complete the right tasks at the right time to speed your prospects through your pipeline and turn them into paying customers as efficiently as possible.
By default, sequences end when a contact replies to an email, but there may be situations where you want the contact to continue through the sequence.
Refer to the steps below to learn how to change the default setting for sequences.
Change the Default Setting
Launch Apollo, hover your mouse over Engage in the navbar, and then click Sequences.
Click the sequence for which you want to change the default setting.

Click the More drop-down and then click Settings.

Click Change under Sequence Ruleset:.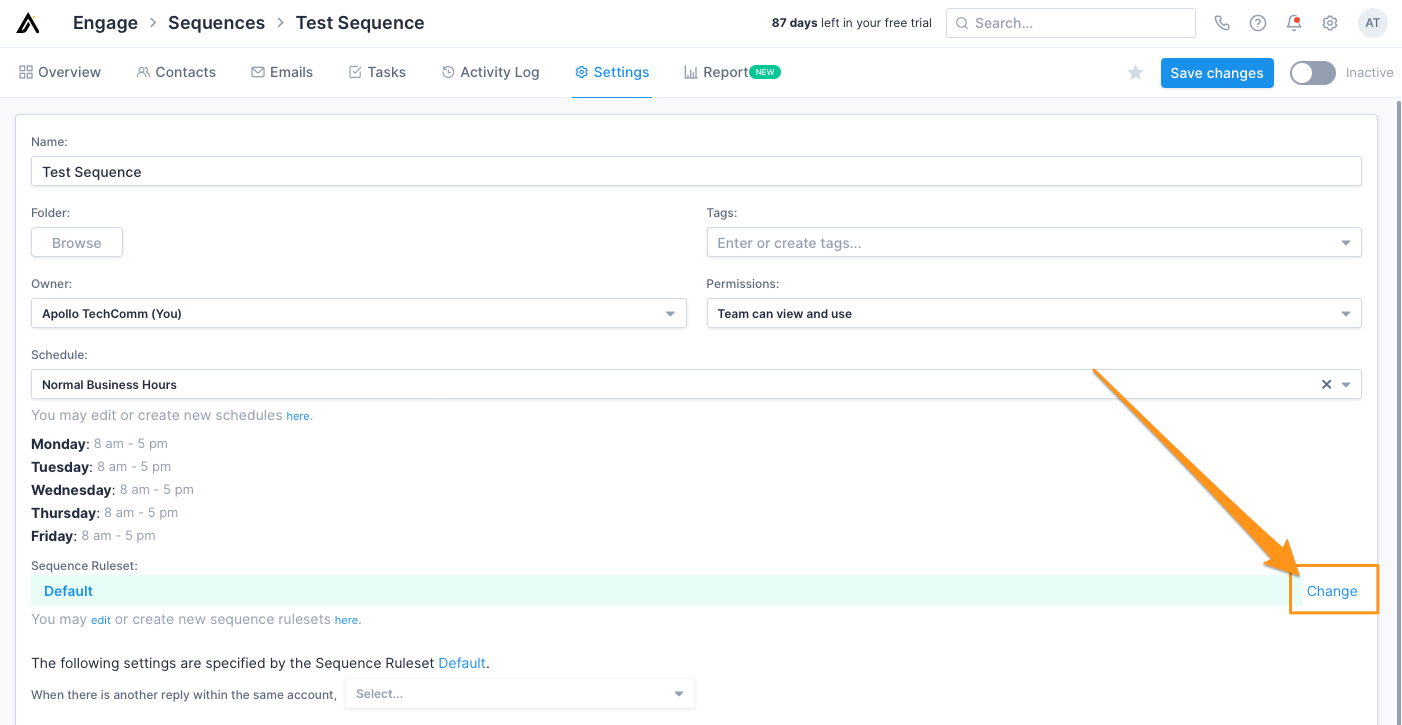 Click the X to change the setting to No Ruleset.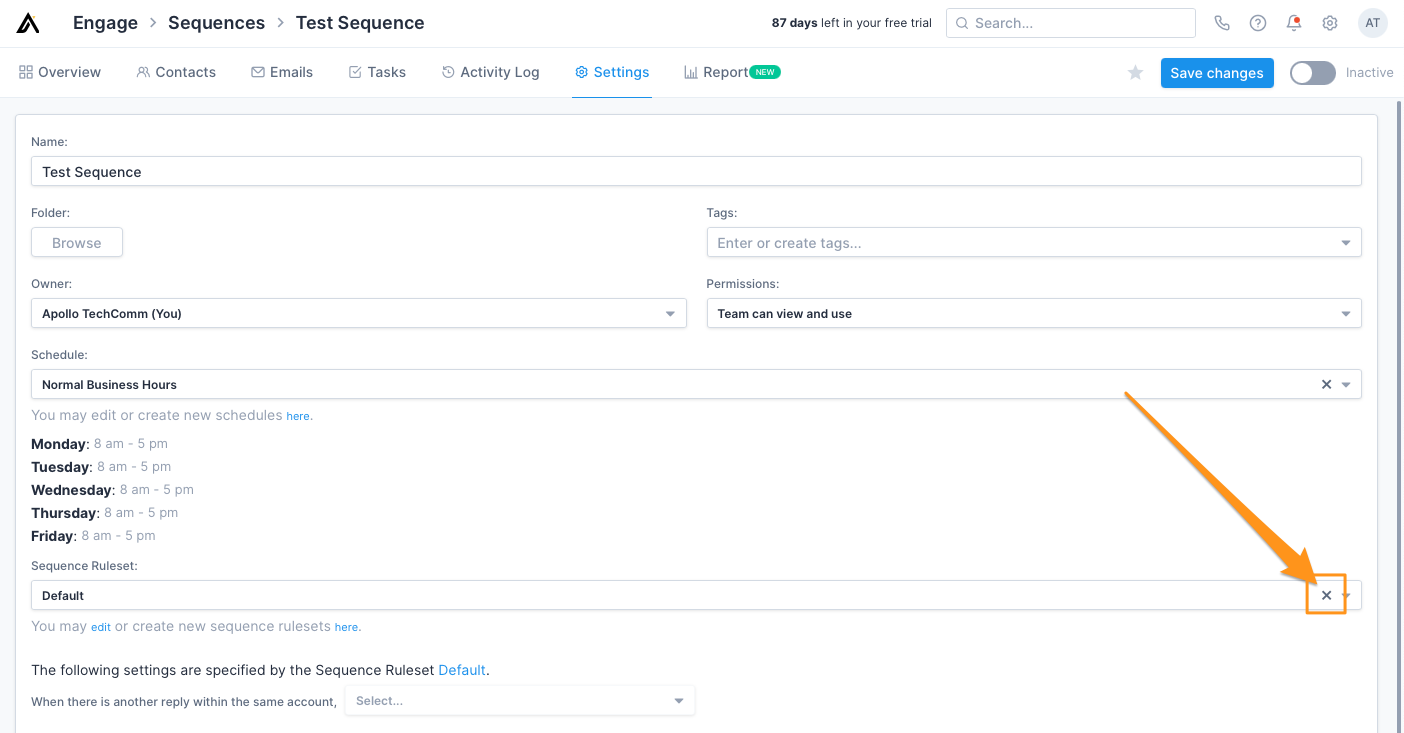 Under Mark emails as Not Sent when the contact stage is any of:, click Replied to remove the condition.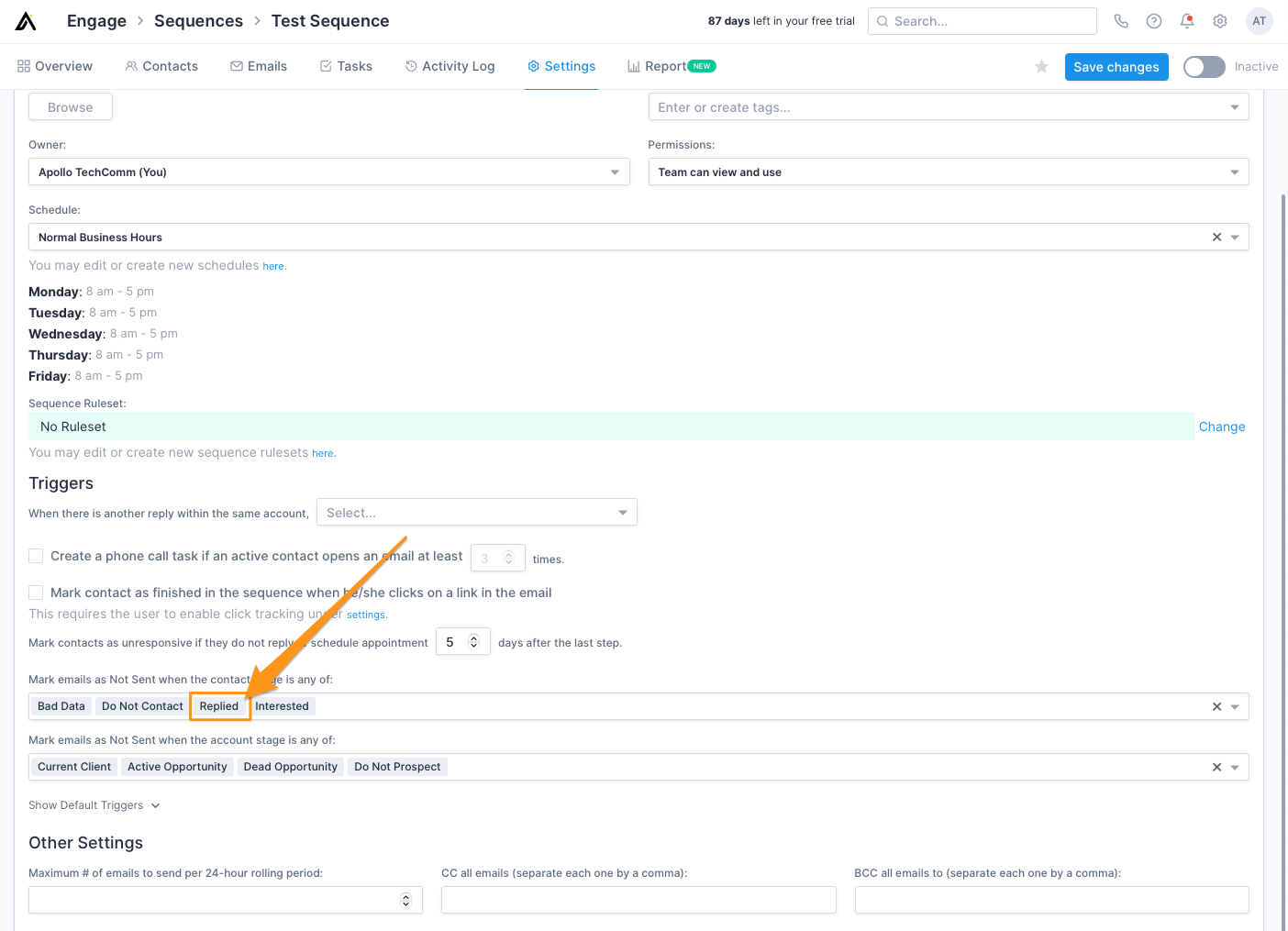 Click Show Default Triggers.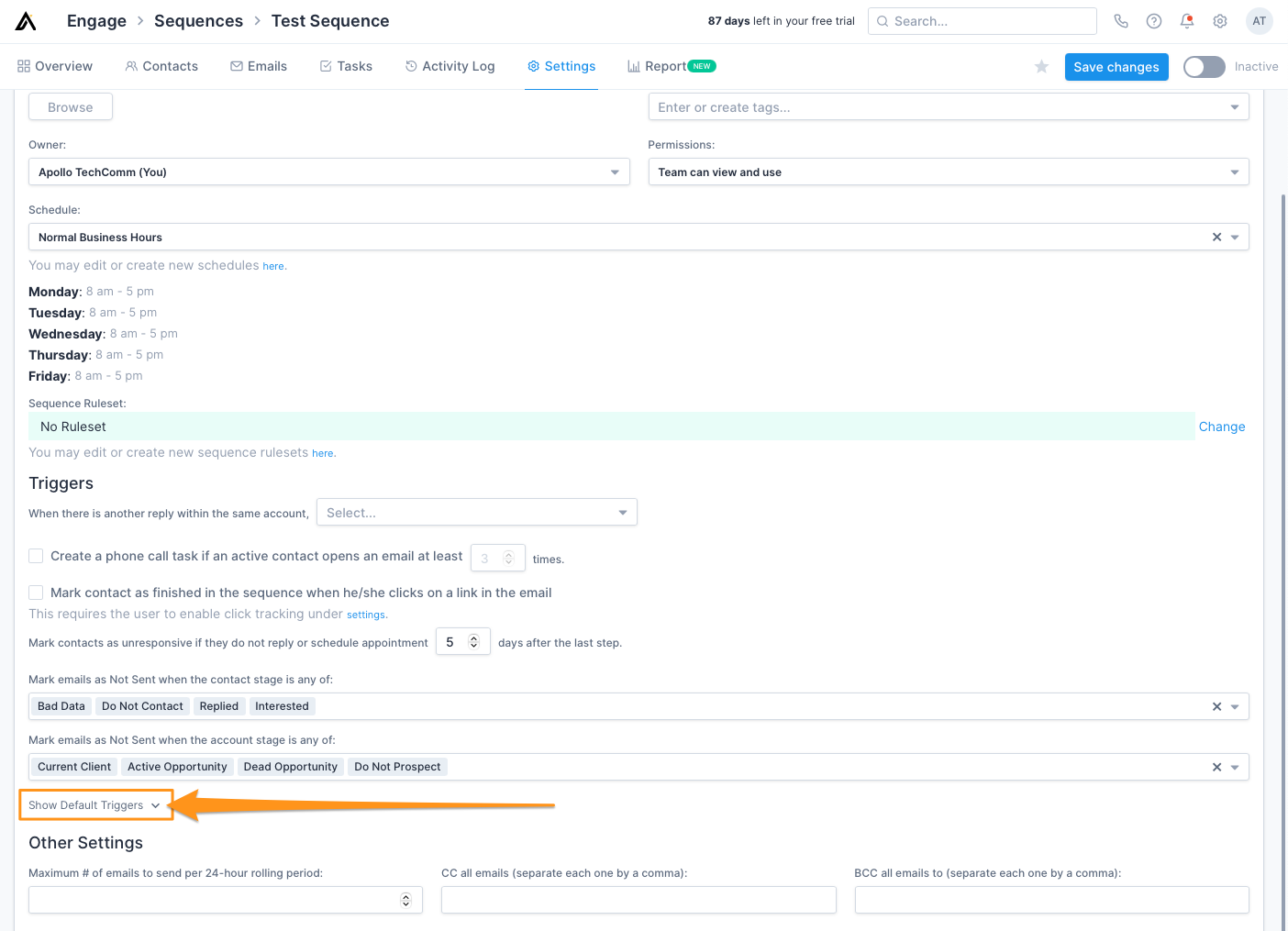 Uncheck Mark contact as finished in sequence when there is a reply.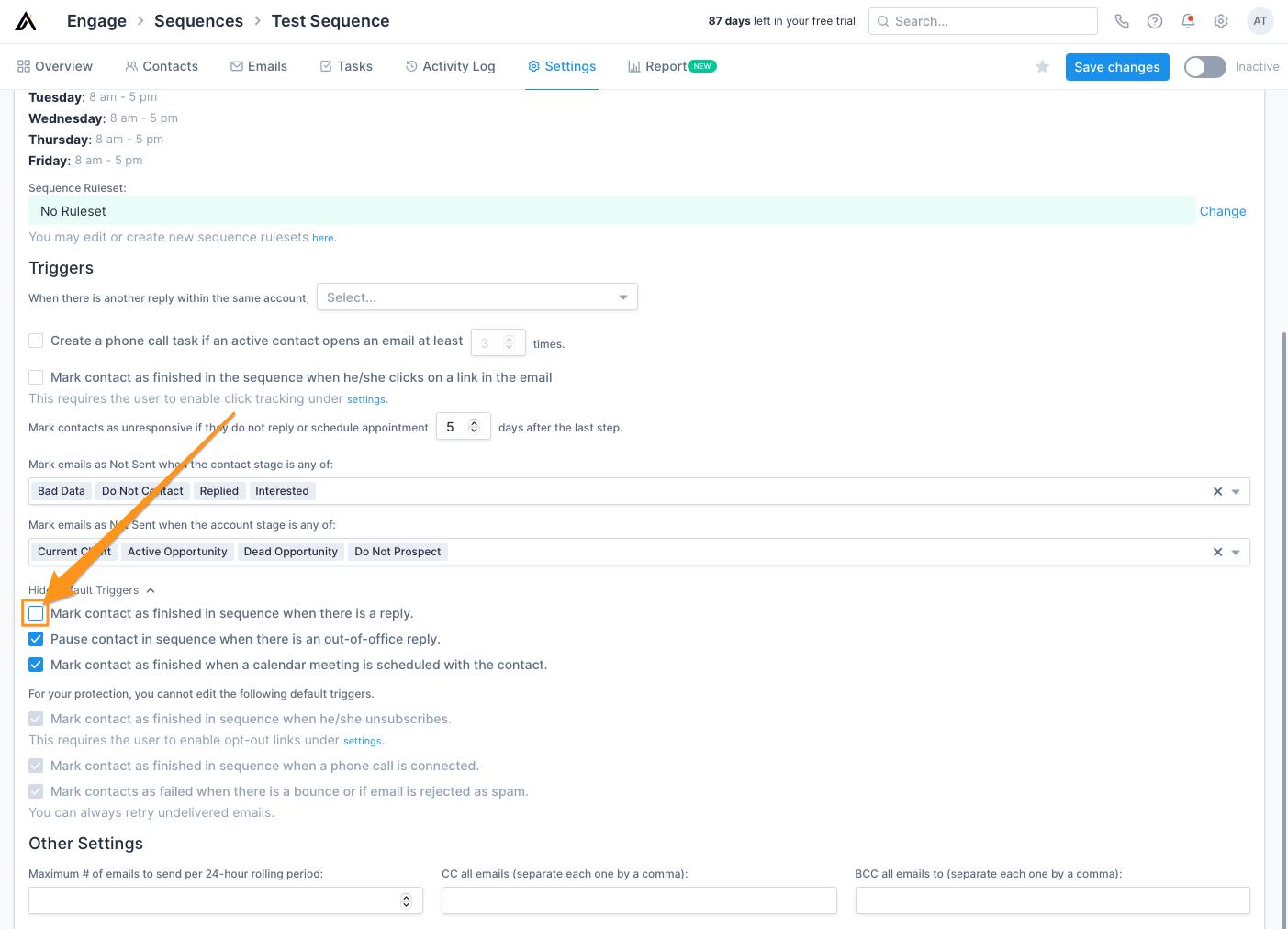 Click Save Changes after you finish.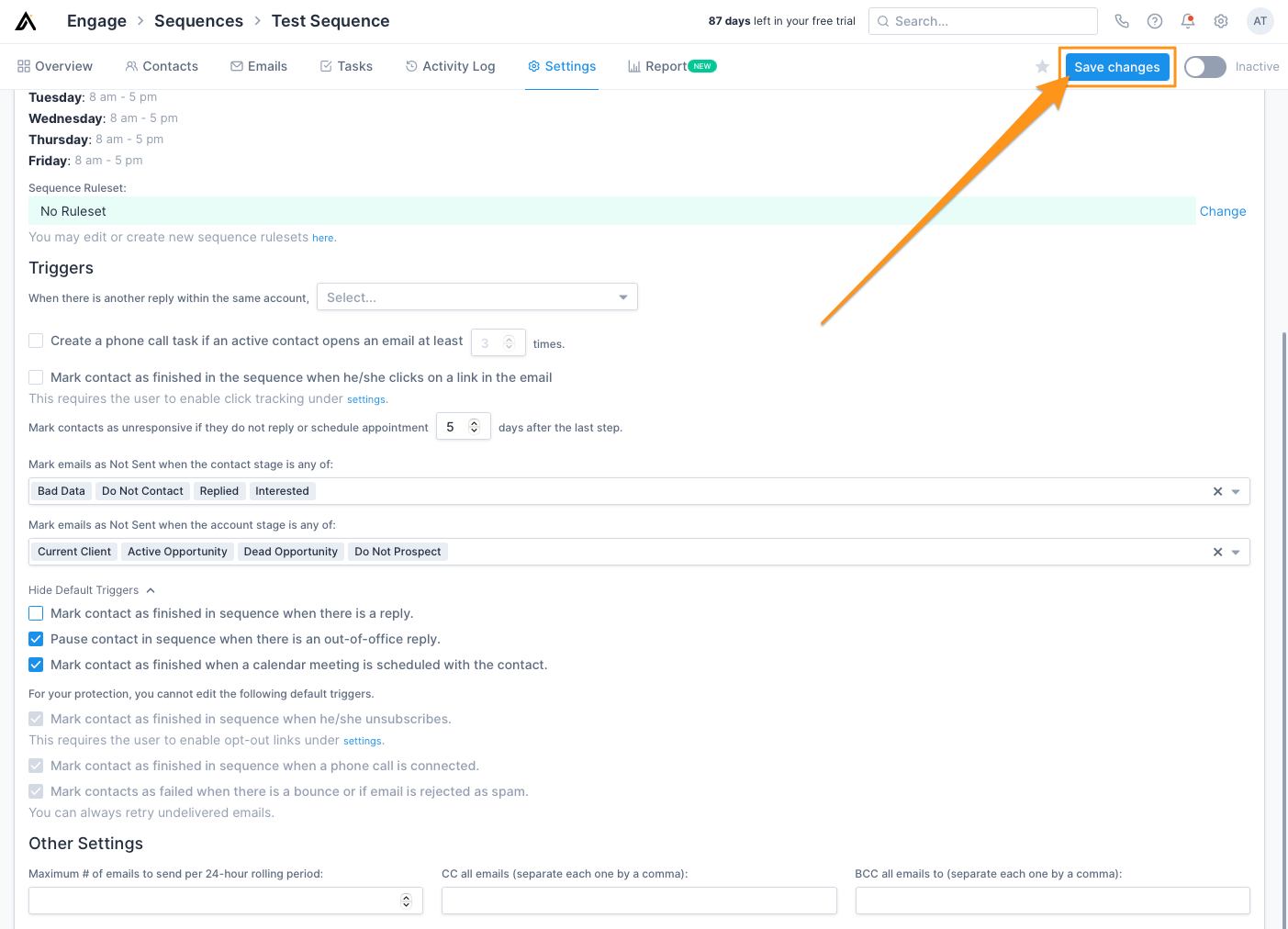 This sequence will no longer end for a contact by default when they reply to an email.