Overview
If you have data in Salesforce that you'd like to make available in Apollo or if you want to keep your data in Apollo synchronized with Salesforce, you need to first integrate your Salesforce instance with Apollo.
Let's Go Play In the Sandbox!
Please note, it is possible to connect Apollo to your Salesforce sandbox account, but you must click this link to do so. As a best practice, we recommend that you create a new or separate Apollo instance to connect your sandbox. Then, once you're ready to link your actual Salesforce account to Apollo, you can do so in your regular Apollo instance. This allows you to experiment with your sandbox first without risking any conflicts or duplicates of the data that is synced between Salesforce and your regular instance.
Follow the directions below for instructions about connecting Apollo with Salesforce.
Connect Apollo to Salesforce
Launch Apollo and click Settings.

Click Integrations.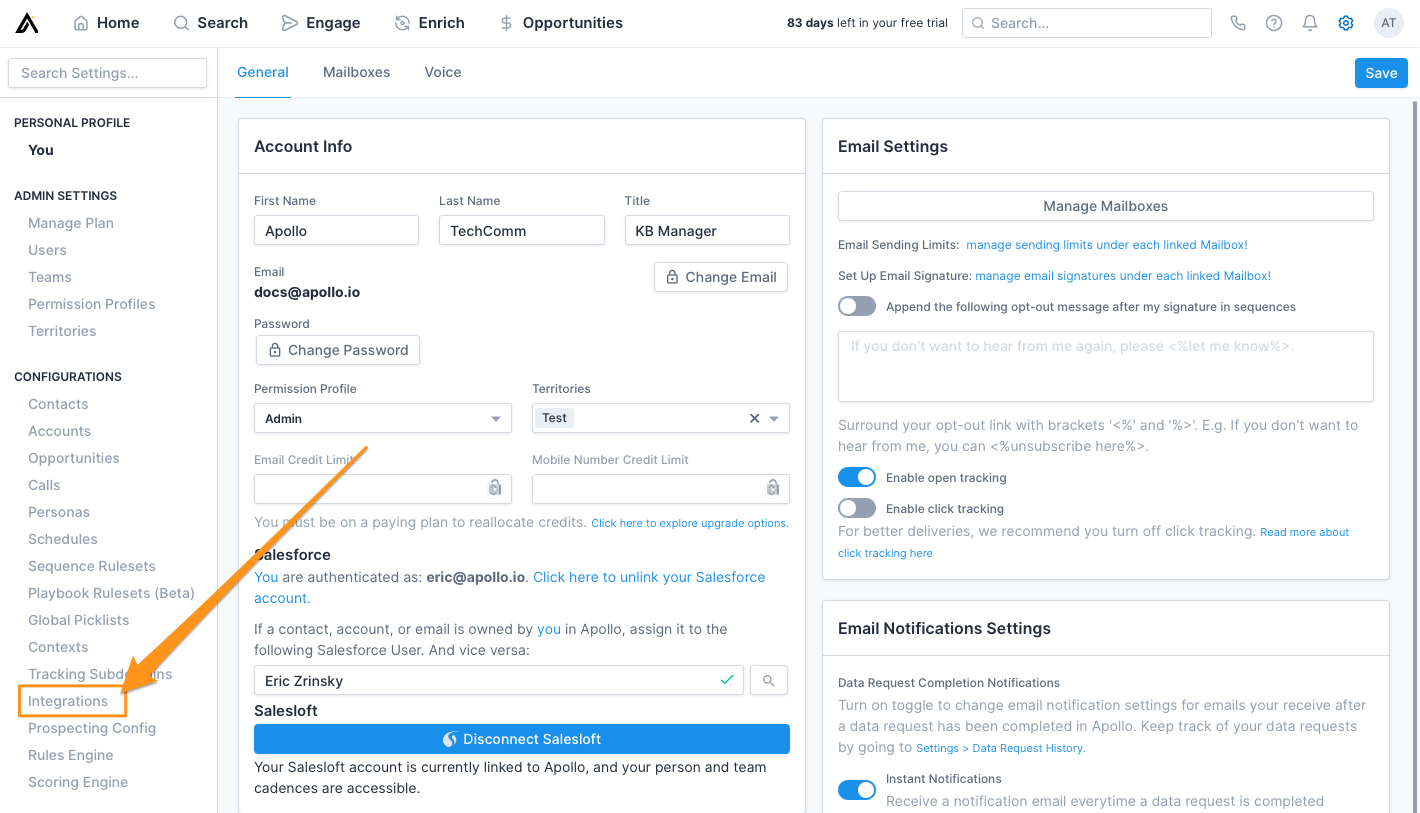 Click Connect in the Salesforce integration menu.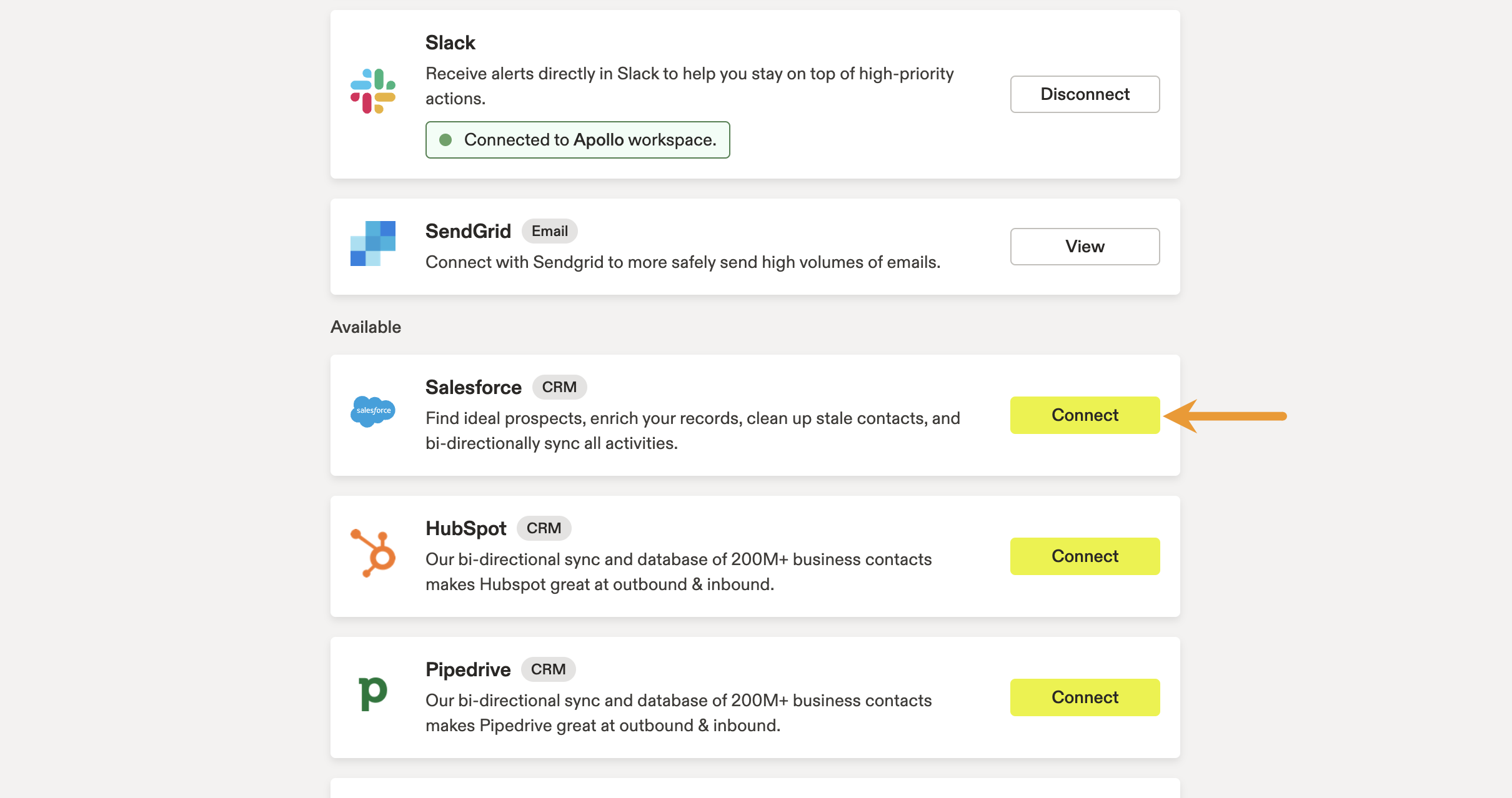 Click Yes, Continue on the "Connect an Account" modal.

Click Allow on the "Allow Access" window.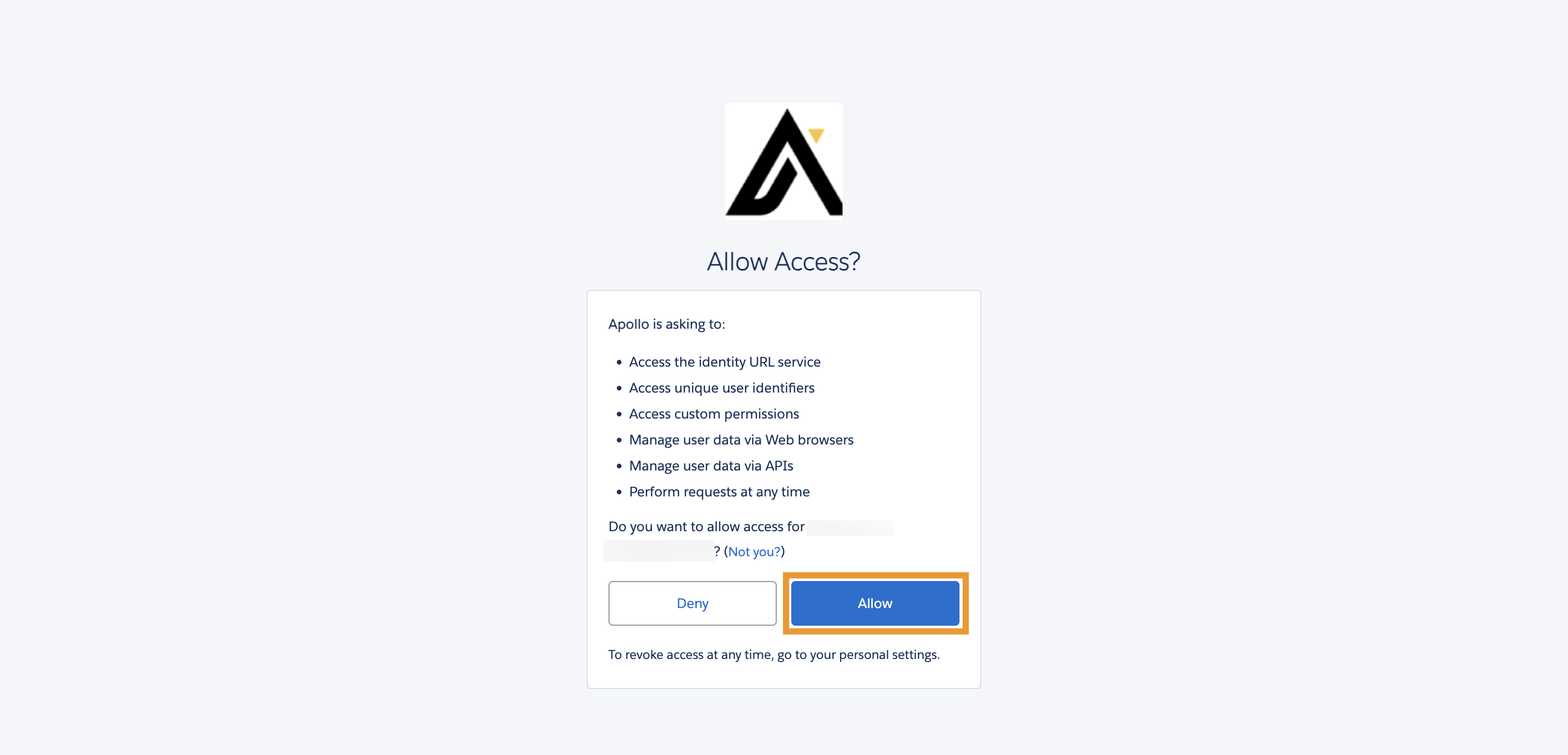 Apollo is now connected to Salesforce.