Overview
Personas are sets of titles, seniorities, and departments that define different groups of people that you can target within key accounts. This allows you to find contacts faster with Apollo's Search tool, receive better recommendations, and improve analytics.
Refer to the section below to learn how to create a persona.
Create a Persona
Launch Apollo and click Search.

Expand the Personas accordion in the "Filters" section on the left and then click Create a Persona.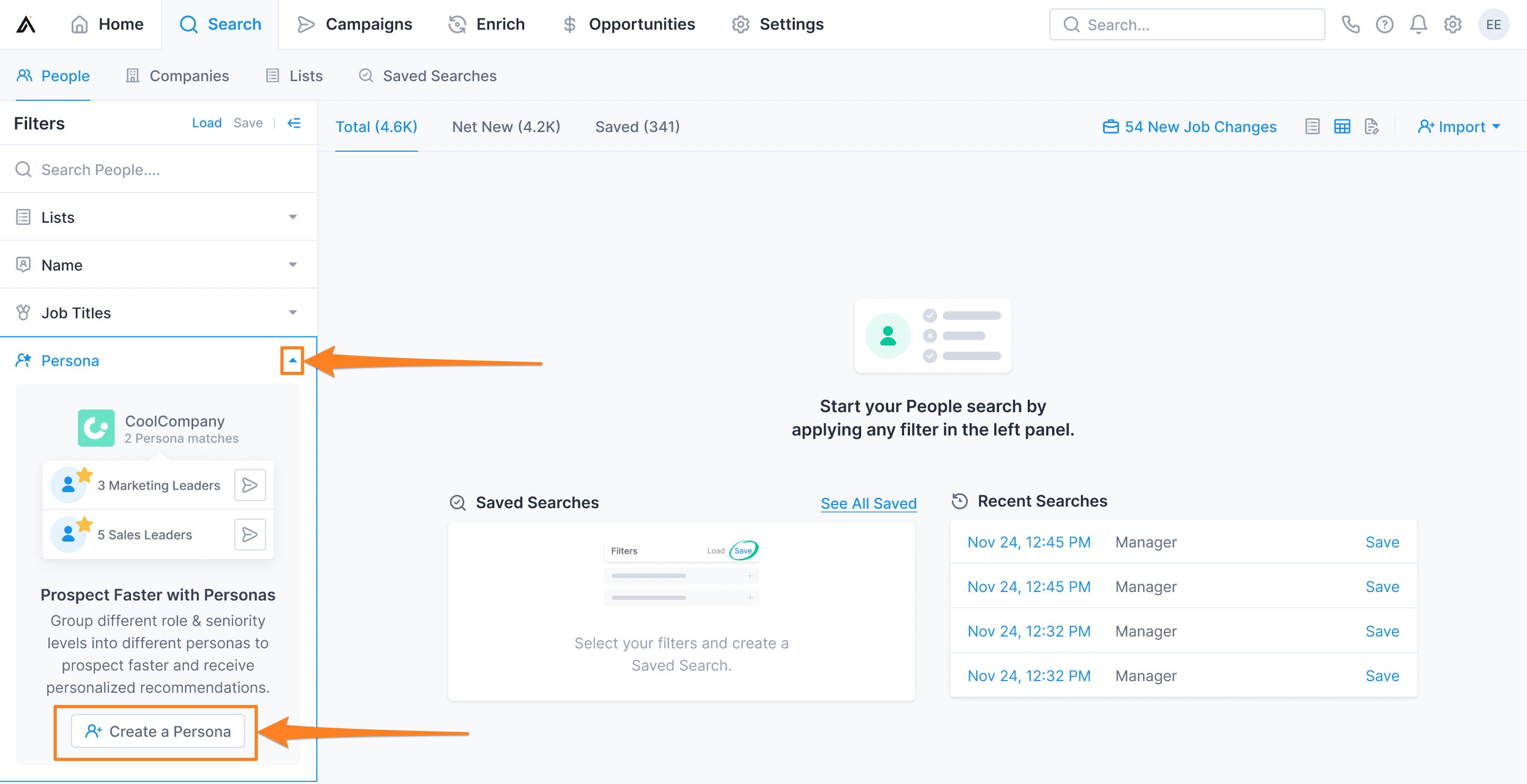 In the modal that appears, click More under the fields to expand your filter options.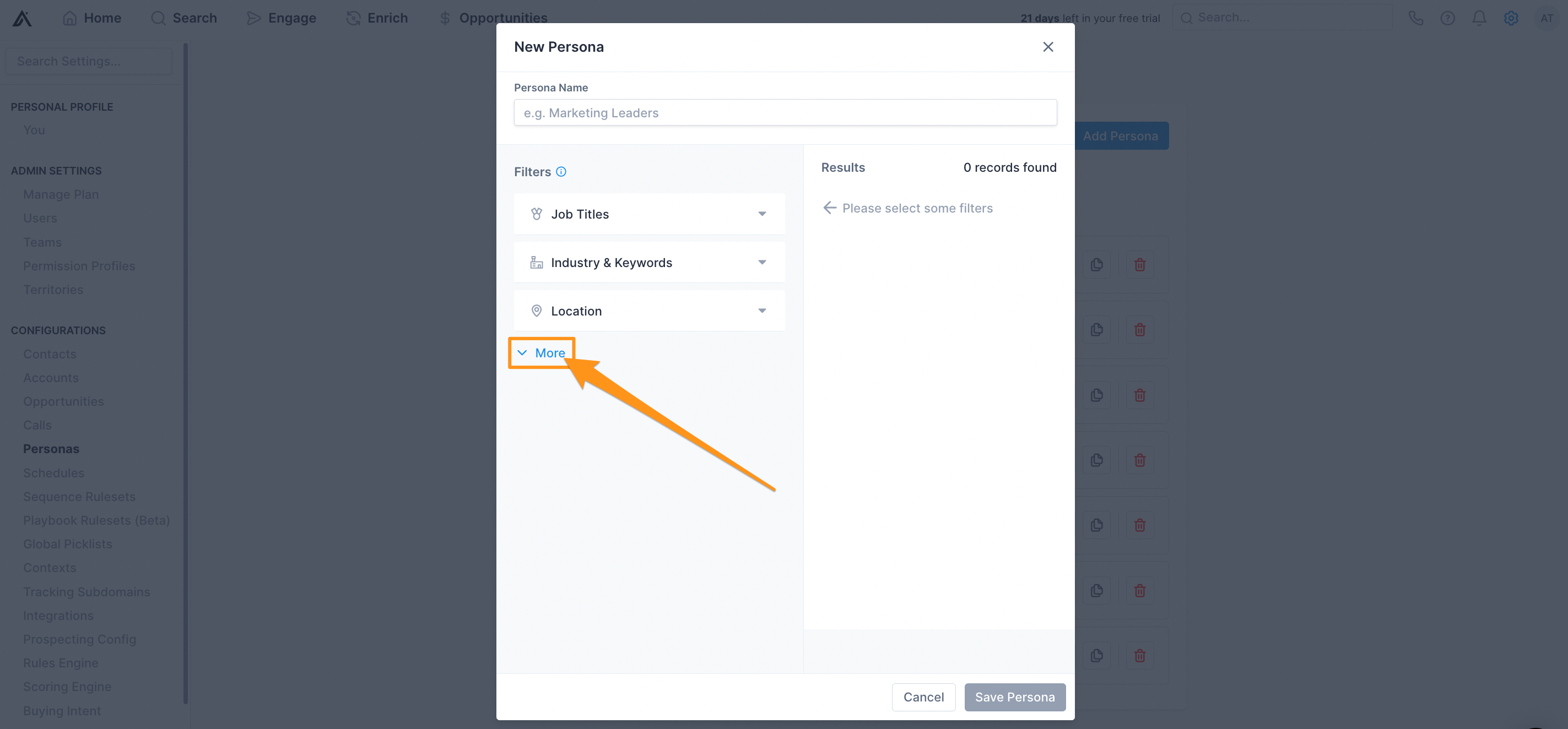 Give your persona a name in the top field and fill in the other fields to narrow your search. Click Save Persona when you're done.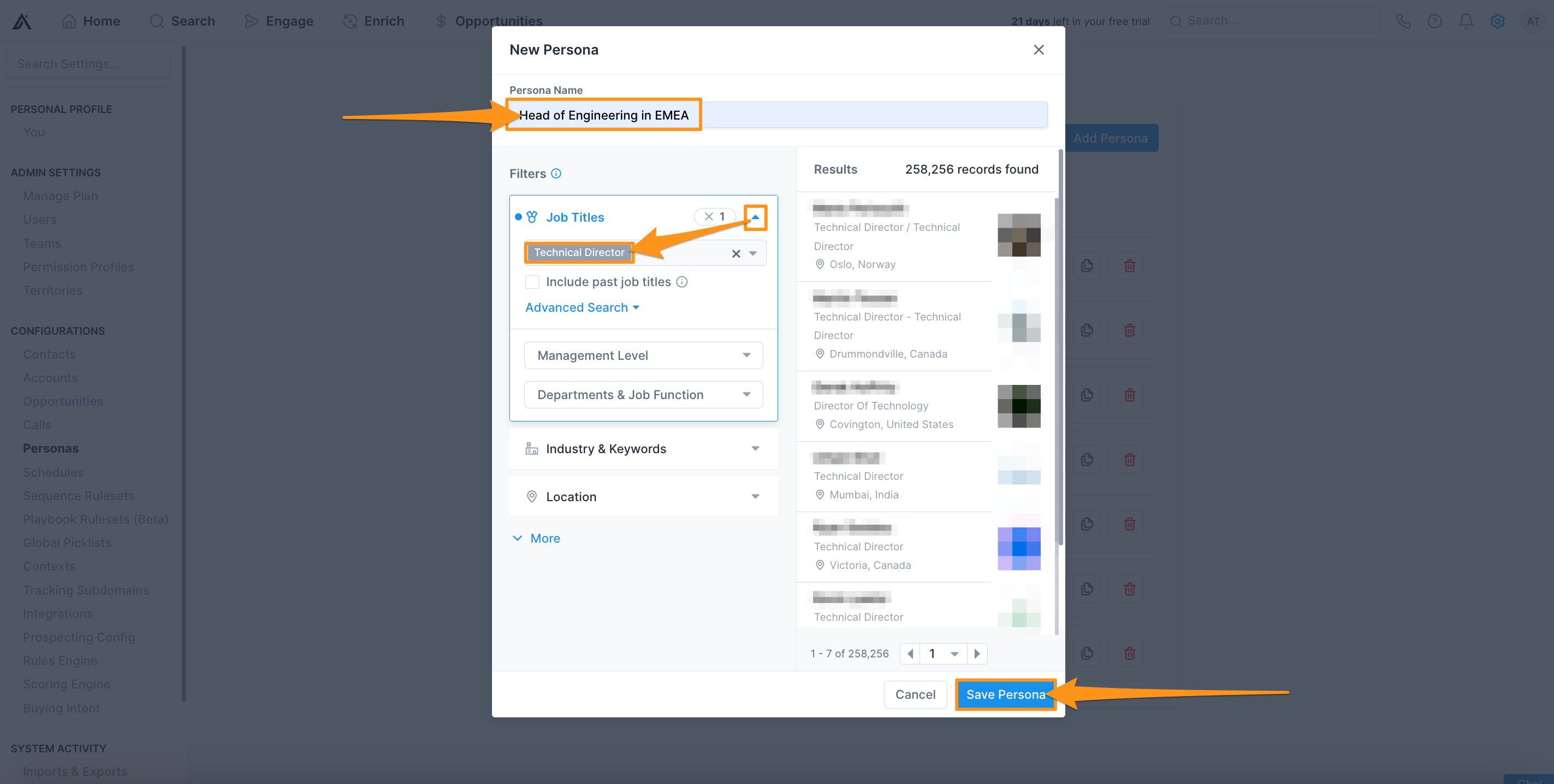 Not Giving in to Granularity
When you fill in fields manually, it's a good idea to include multiple versions of the same title as a catch-all. For example, to search for a Chief Marketing Officer, you should include both "Chief Marketing Officer" and "CMO." Using less granular terms will yield more results.
Your search results with your new persona filter applied are now visible. Repeat the process if you want to create more personas.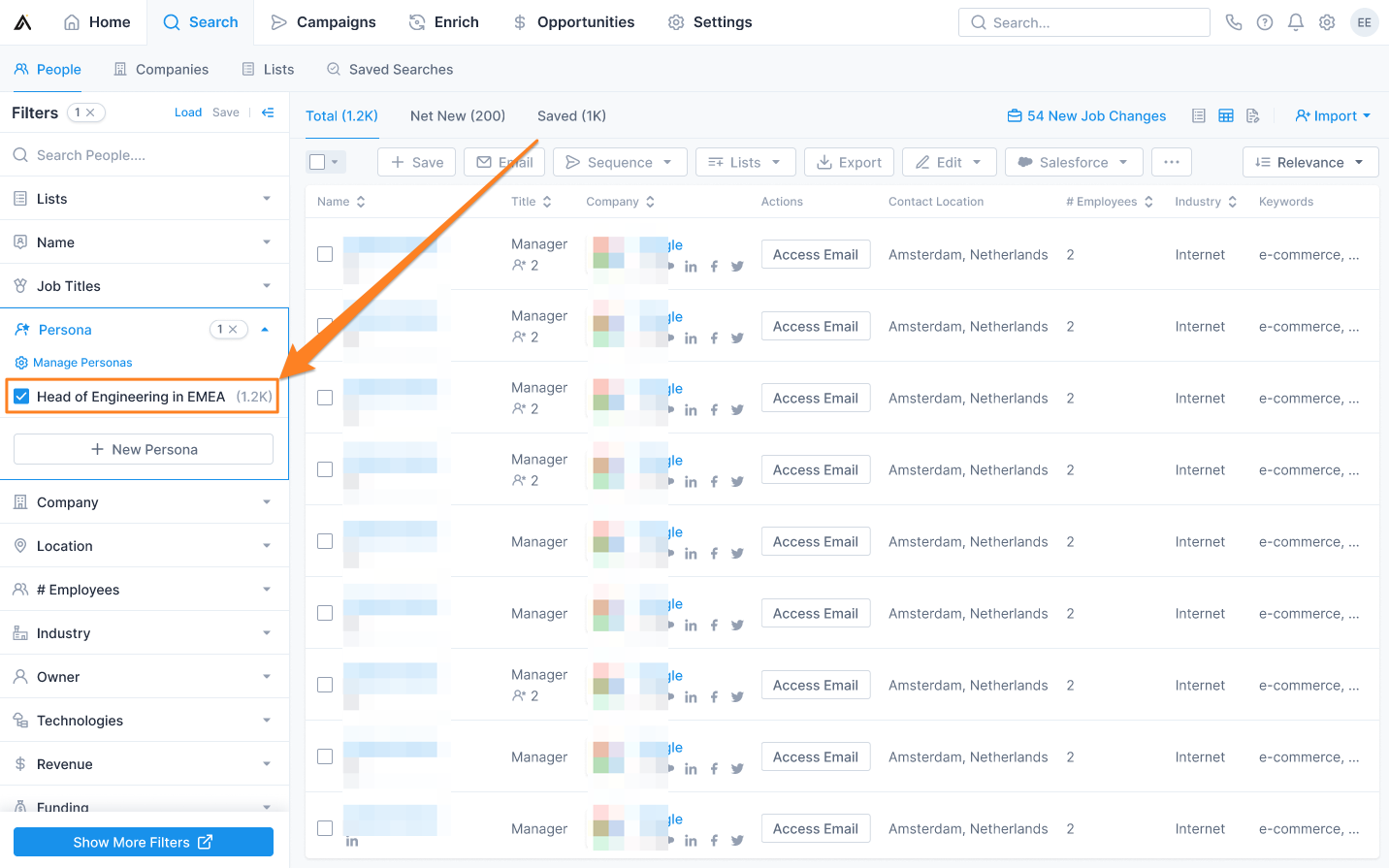 Refer to the steps below to create more refined personas using advanced search options.
Use Advanced Search to Create More Granular Personas
Click the Advanced Search drop-down to further filter by Job Titles.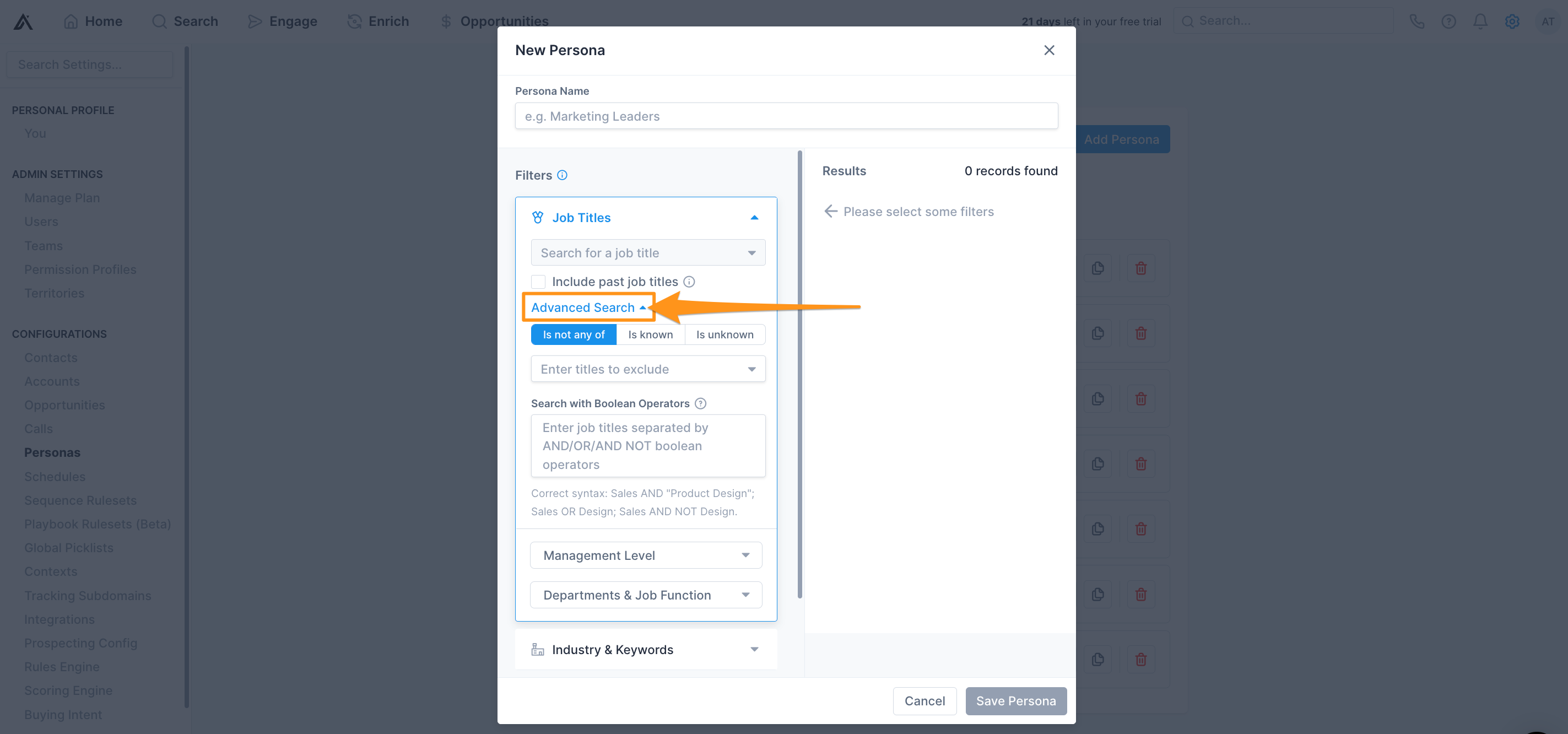 Click Is not any of and use the Enter titles to exclude drop-down to add any keywords that you do not want to save for this persona. For example, add junior or Jr if you want to target individuals with more seniority. You can also filter with the Is known or Is unknown buttons.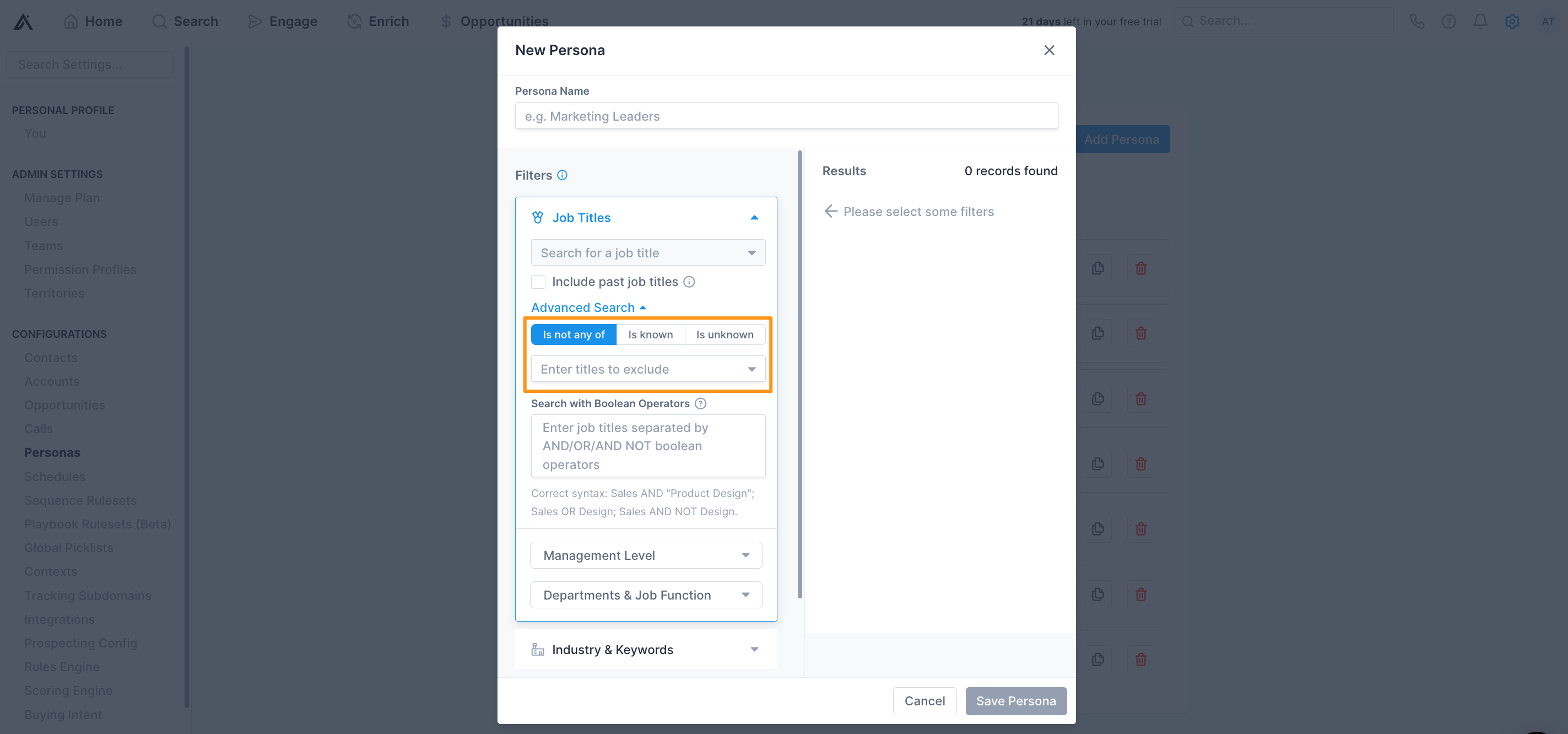 You can use the Boolean Operators text box for a more advanced search. Hover your mouse over the Boolean Tutorial text for further instructions on how to use Boolean Operators.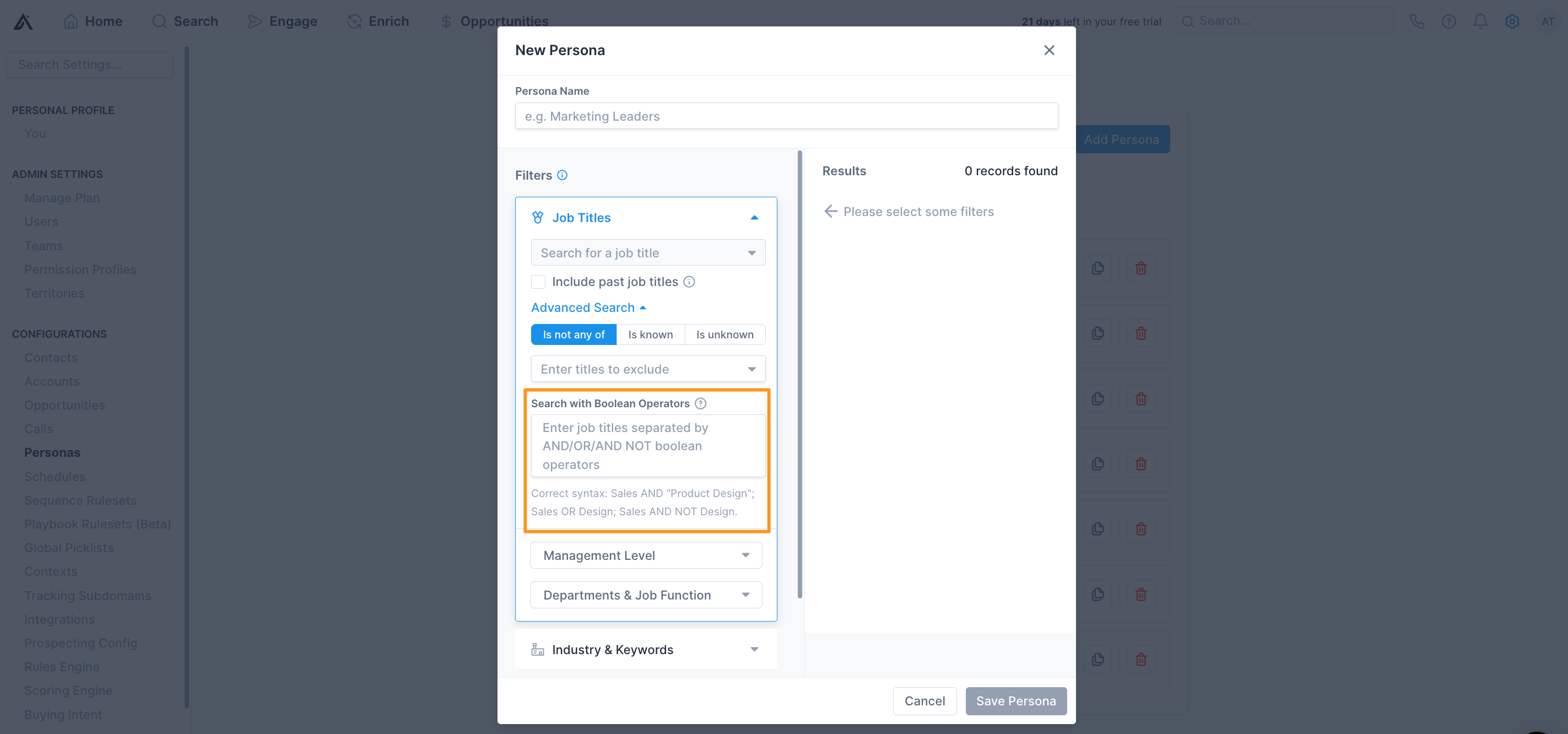 Click the Management Level drop-down and use the checkboxes to select any Seniorities that you want to include in the persona.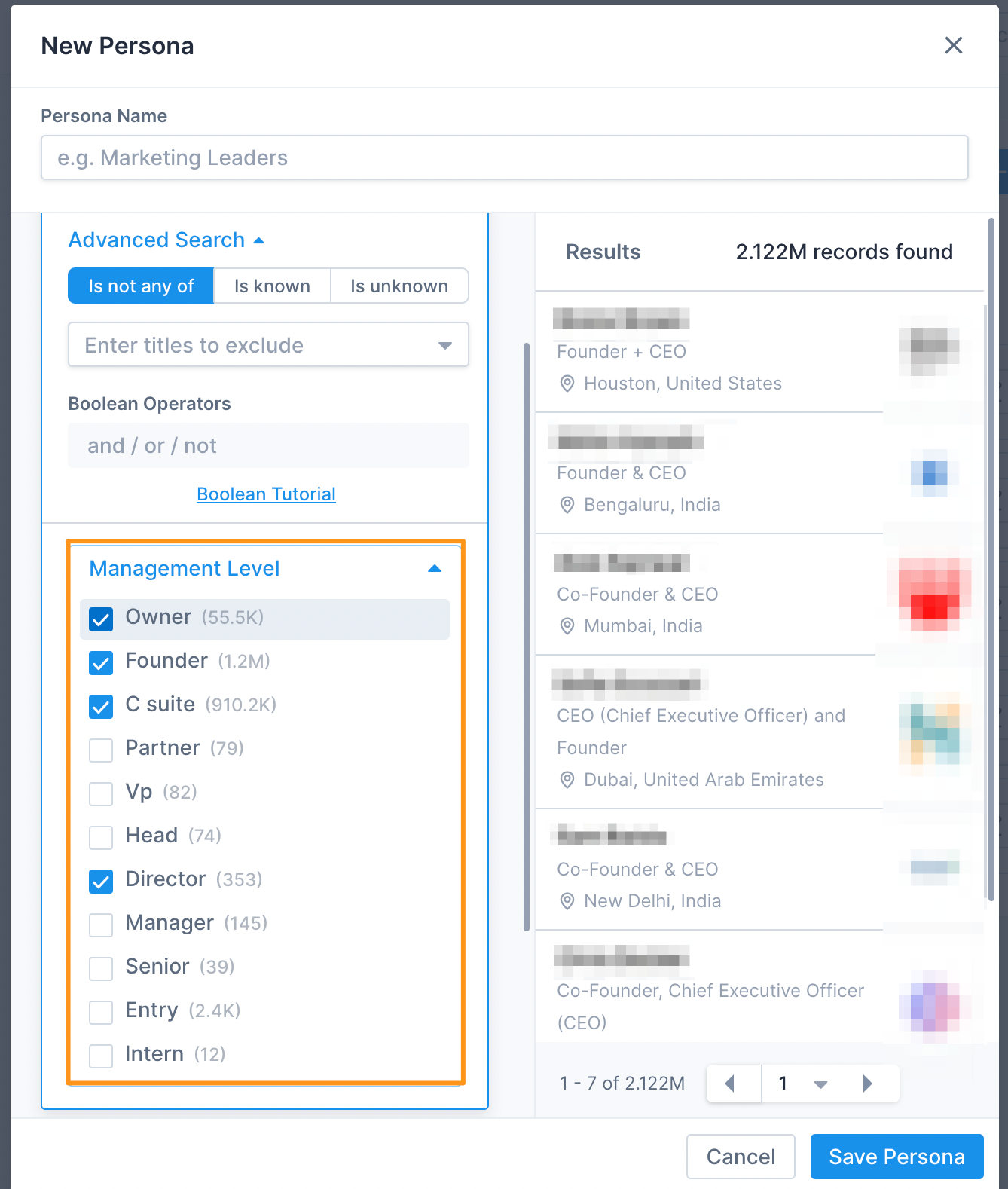 For further granularity, click the Departments & Job Function drop-down. Then, click the + icon on the right of each item to select specific job functions within each department.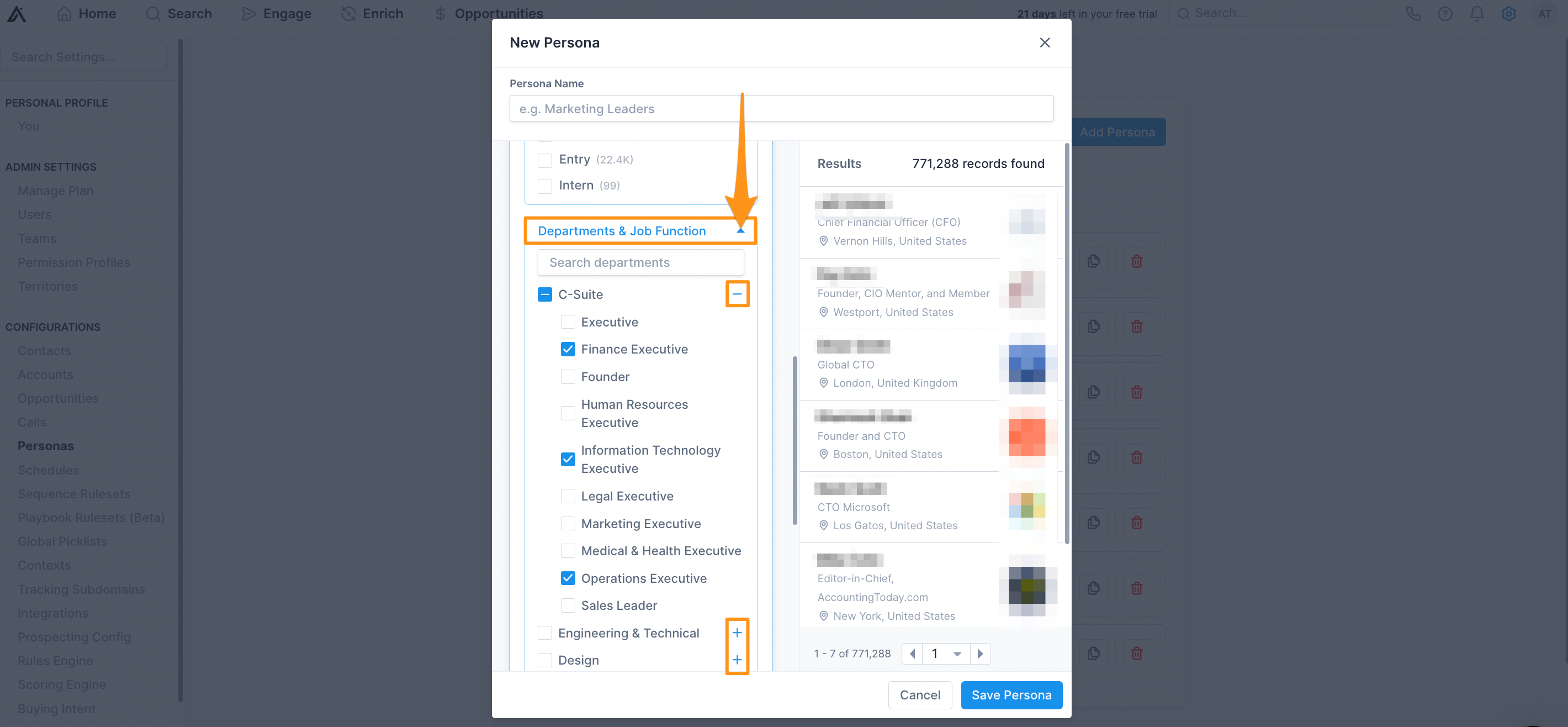 Use a Light Touch With Seniorities, Departments, and Job Functions
It's possible that there may not be data for all of the checkboxes you have selected within a given contact. You may want to avoid using seniorities, departments, and job functions if you have been very specific in the Job Titles field.
Next, click the Industry & Keywords drop-down and select the relevant industries that you want to include in the persona.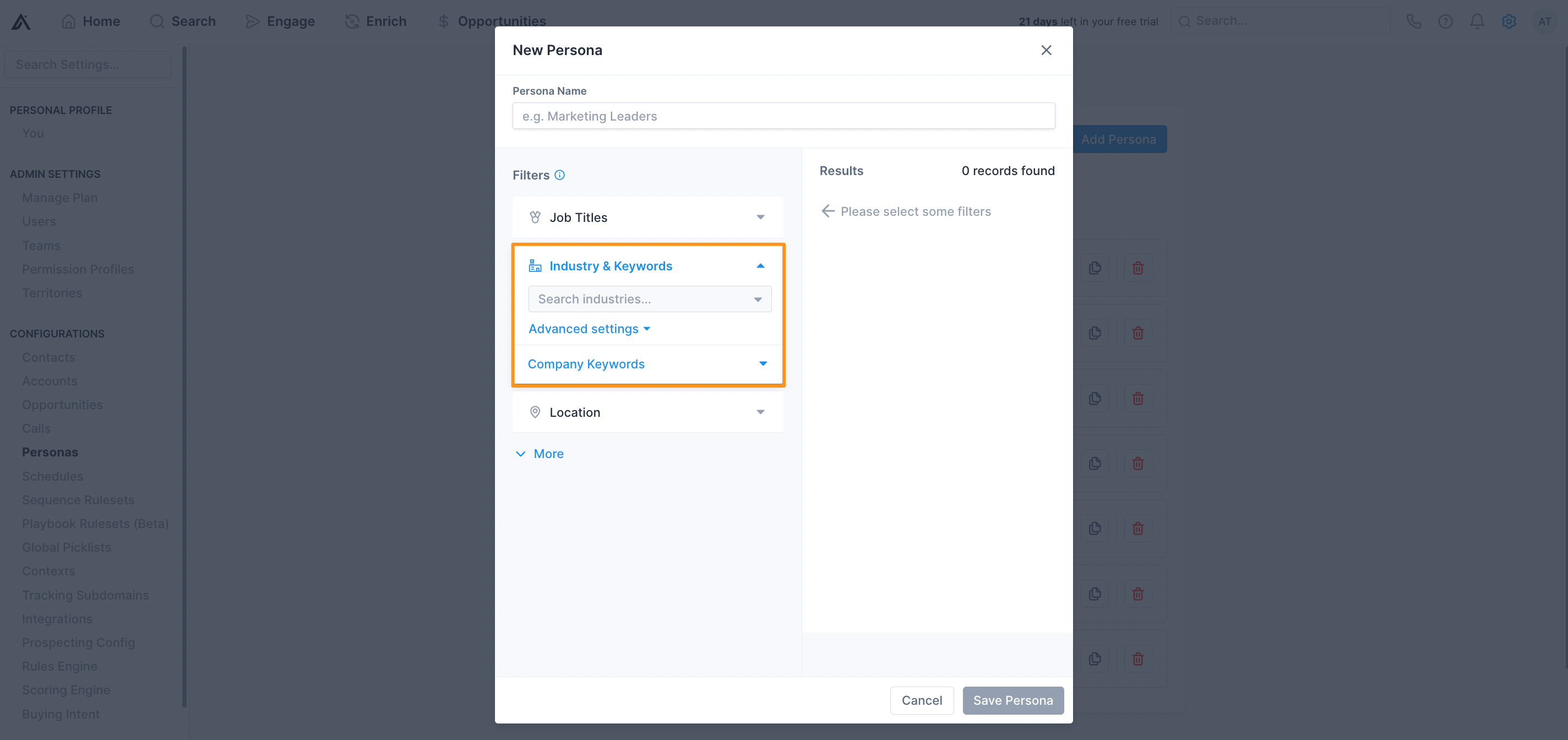 Click the Advanced settings drop-down if you want to exclude any industries from the persona. You can also apply the industry Is known or Is unknown buttons.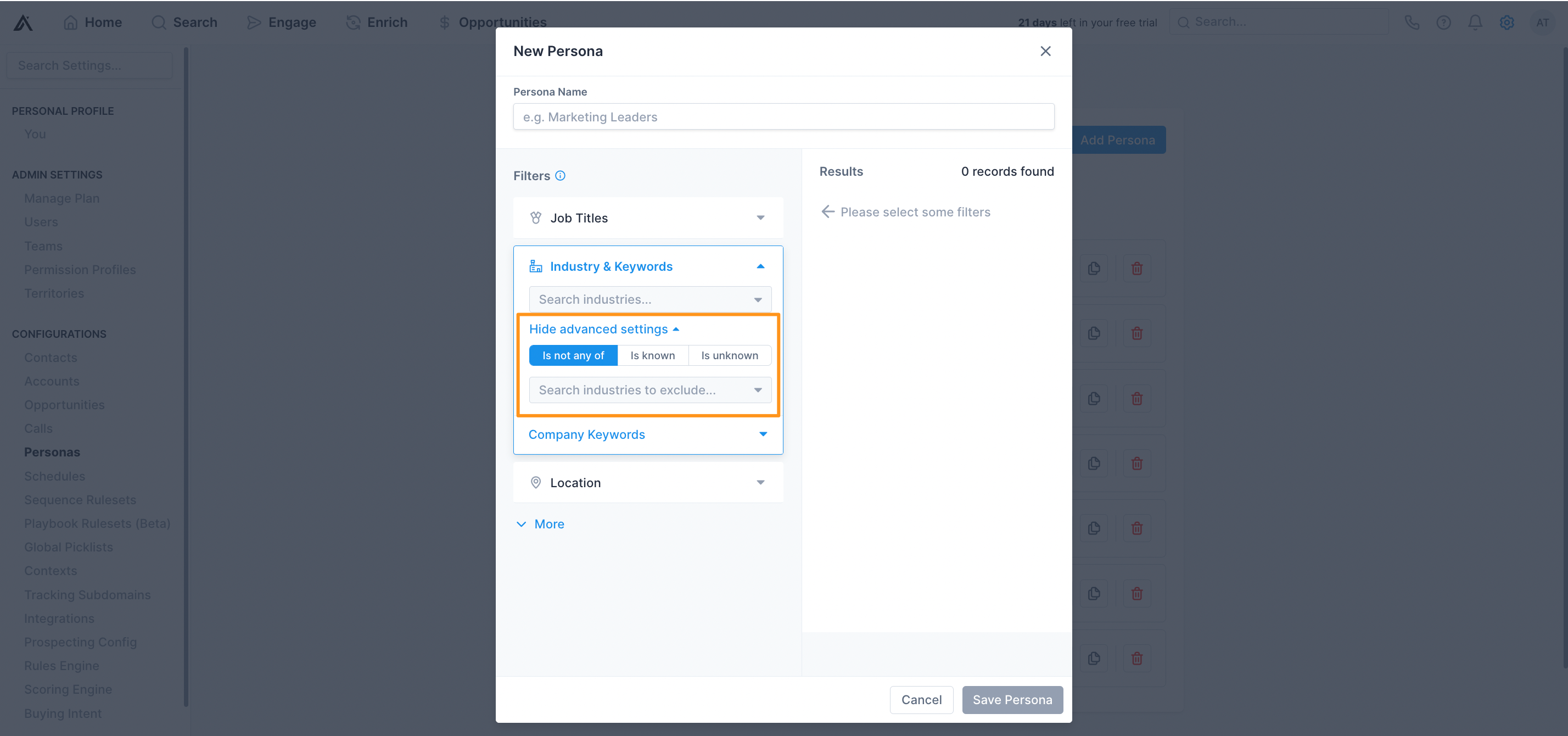 To add industry-specific keywords to your persona, click the Company Keywords drop-down and select the keywords that you want to include or exclude.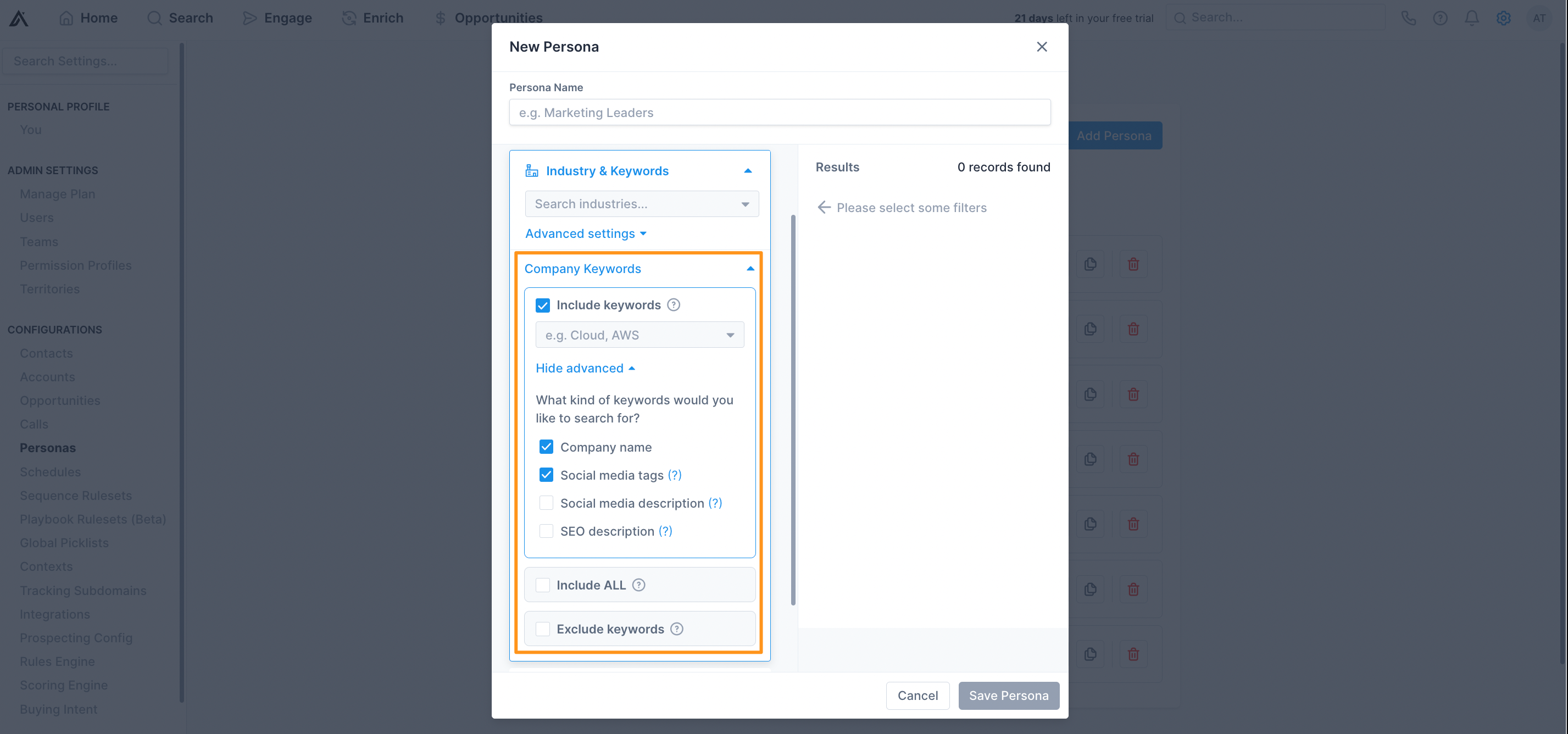 Next, click the Location drop-down to include or exclude Contact and Account HQ regions.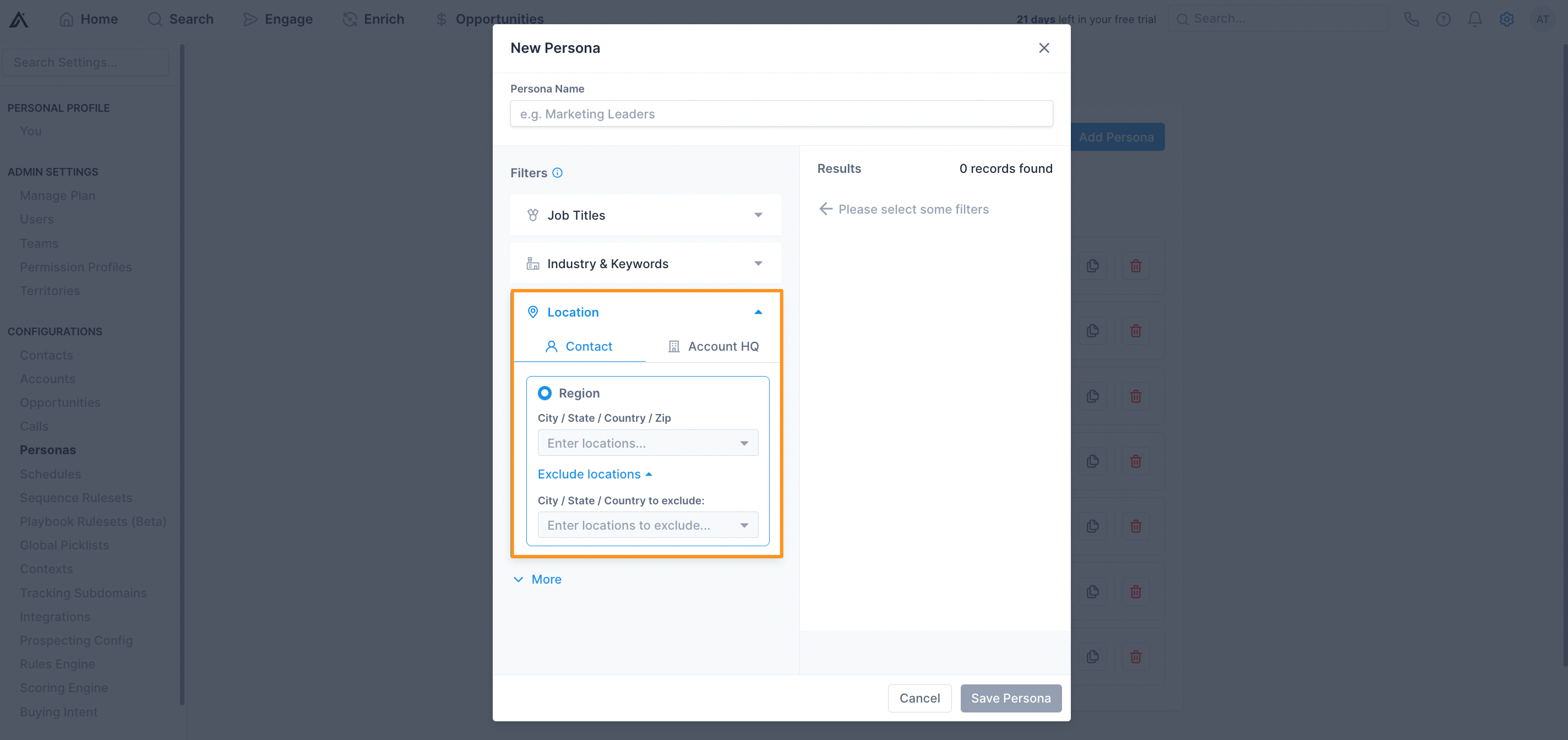 Click the # Employees drop-down and use the checkboxes to select the company sizes that you want to include for this persona.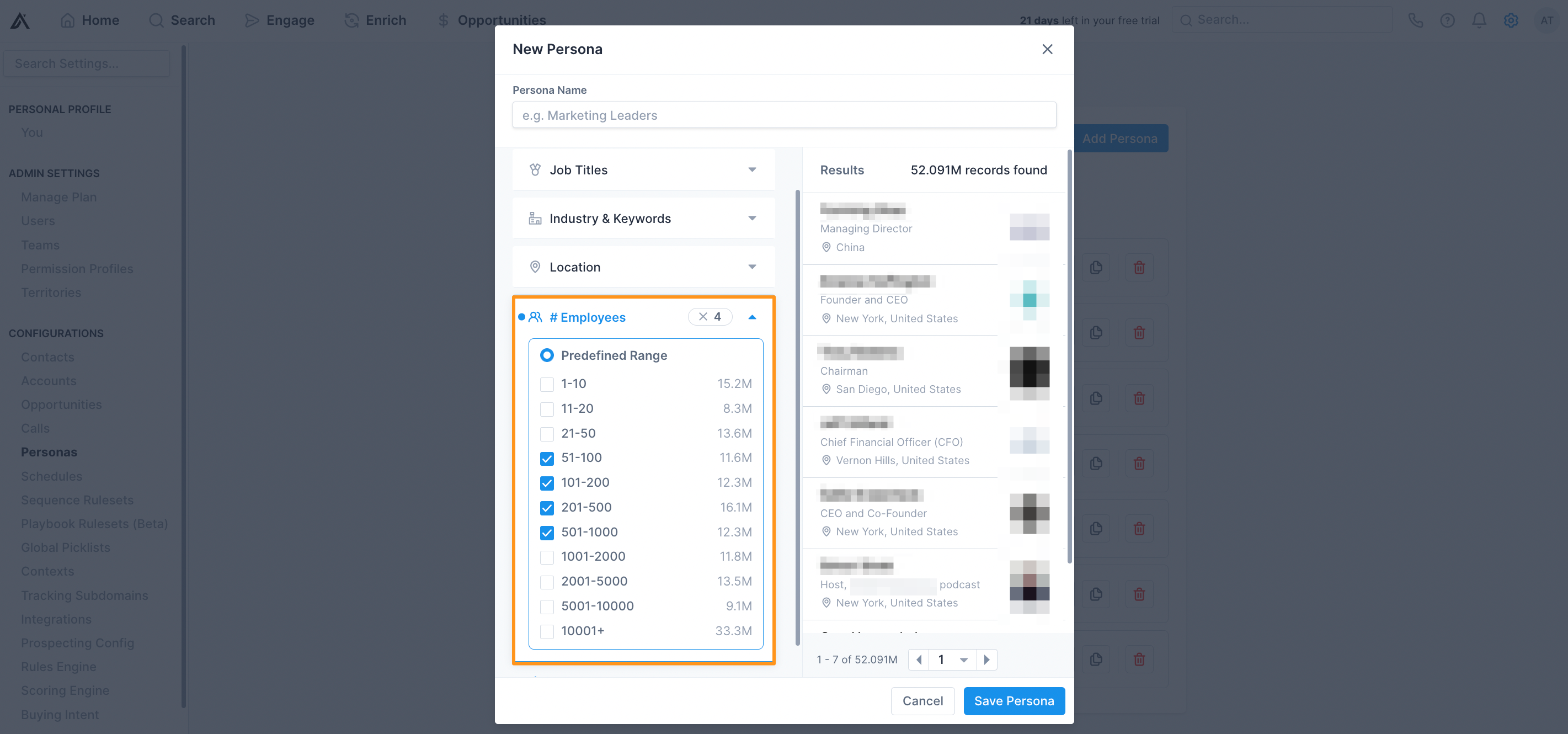 Less is More
Keep in mind, the more filters that you apply to your persona, the fewer results you will get when you search for contacts. Only add those that are vital to the persona.
As you select each attribute of your persona, Apollo filters the results on the right-hand side of the screen. You can browse through the results and click on a specific contact if you want to take a closer look at their profile page in Apollo.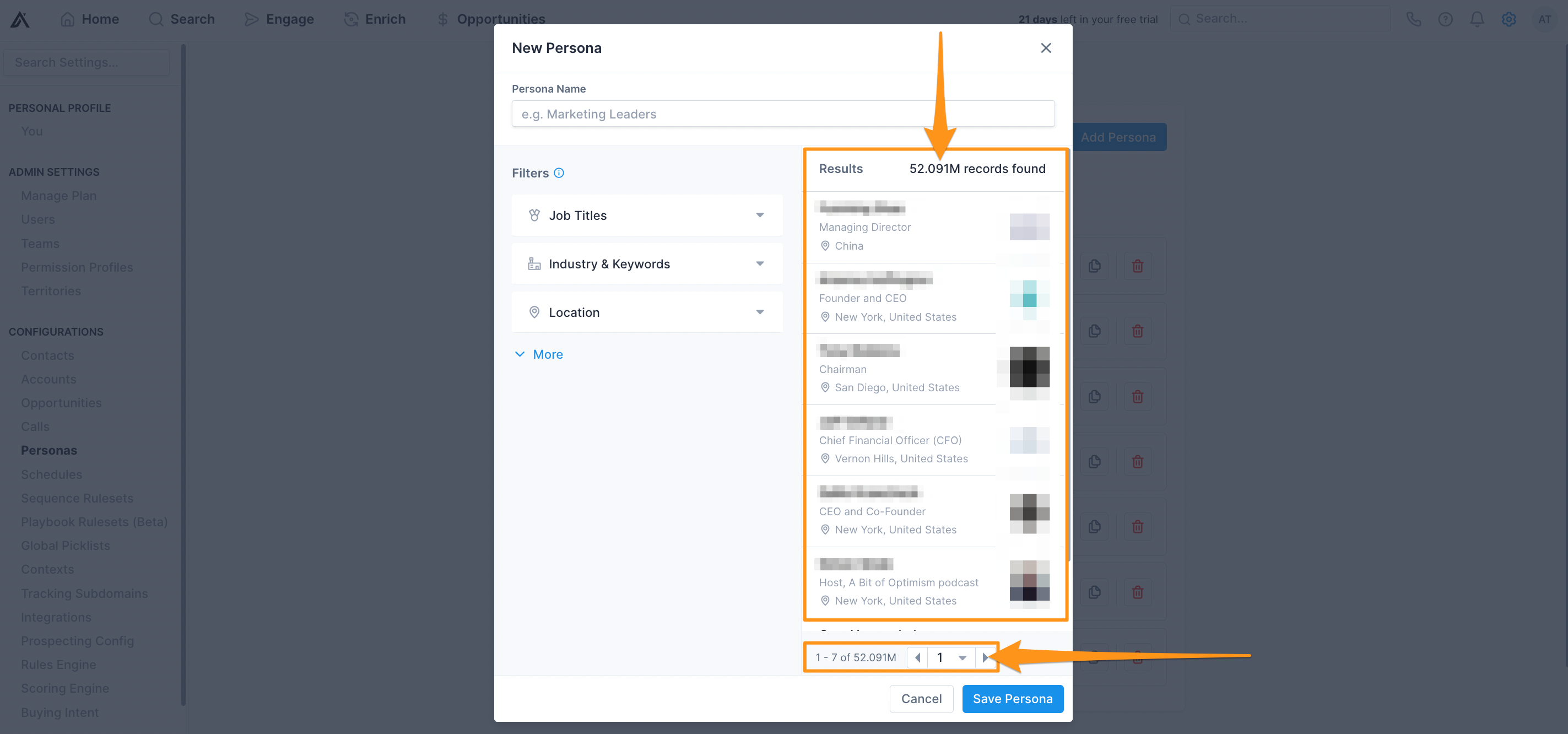 When you've finished configuring all of the options, click Save Persona.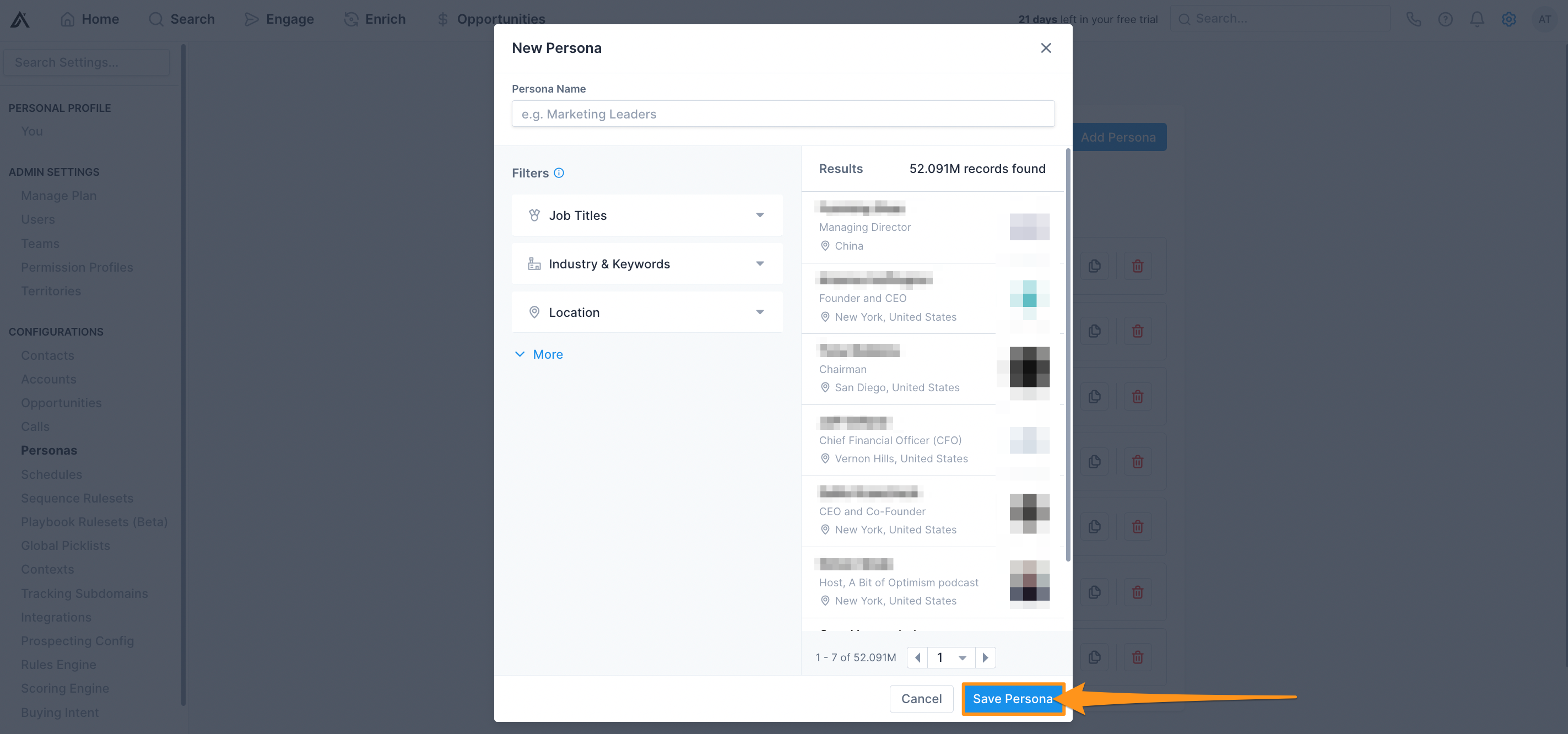 Your persona is now ready to use within the Apollo search tool.