Overview
Filters allow you to include or exclude specific subsets of data when you search for new Contacts or Accounts in Apollo. This helps you to better segment and personalize searches in Apollo so that you can find and engage with the right contacts at the right time.
You can access many types of Filters in Apollo.
Refer to the sections below to find out more about how to access Filters and information on the different categories available.
Access Filters
Launch Apollo, click Search in the navbar, and then click People or Companies.

Companies vs. People Filters
Please note, to access Filters on the Company and People pages, the steps are the same. However, there are some slight differences between the available filters on each page.
You can access the most popular Filters on the left side of the screen.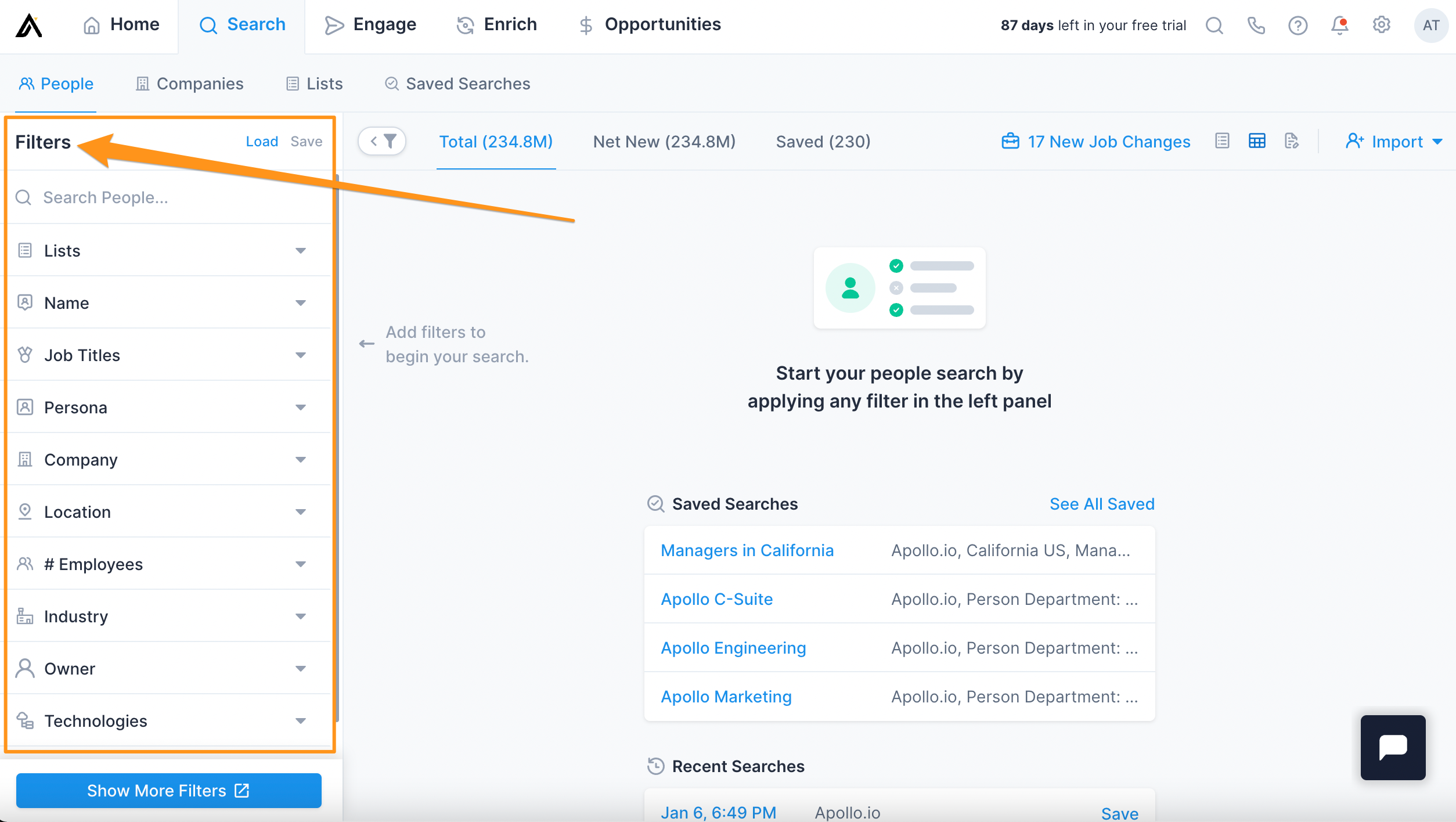 Expand the Filter accordion and then select the appropriate field(s). As you enable a field, the filtered records display on the right.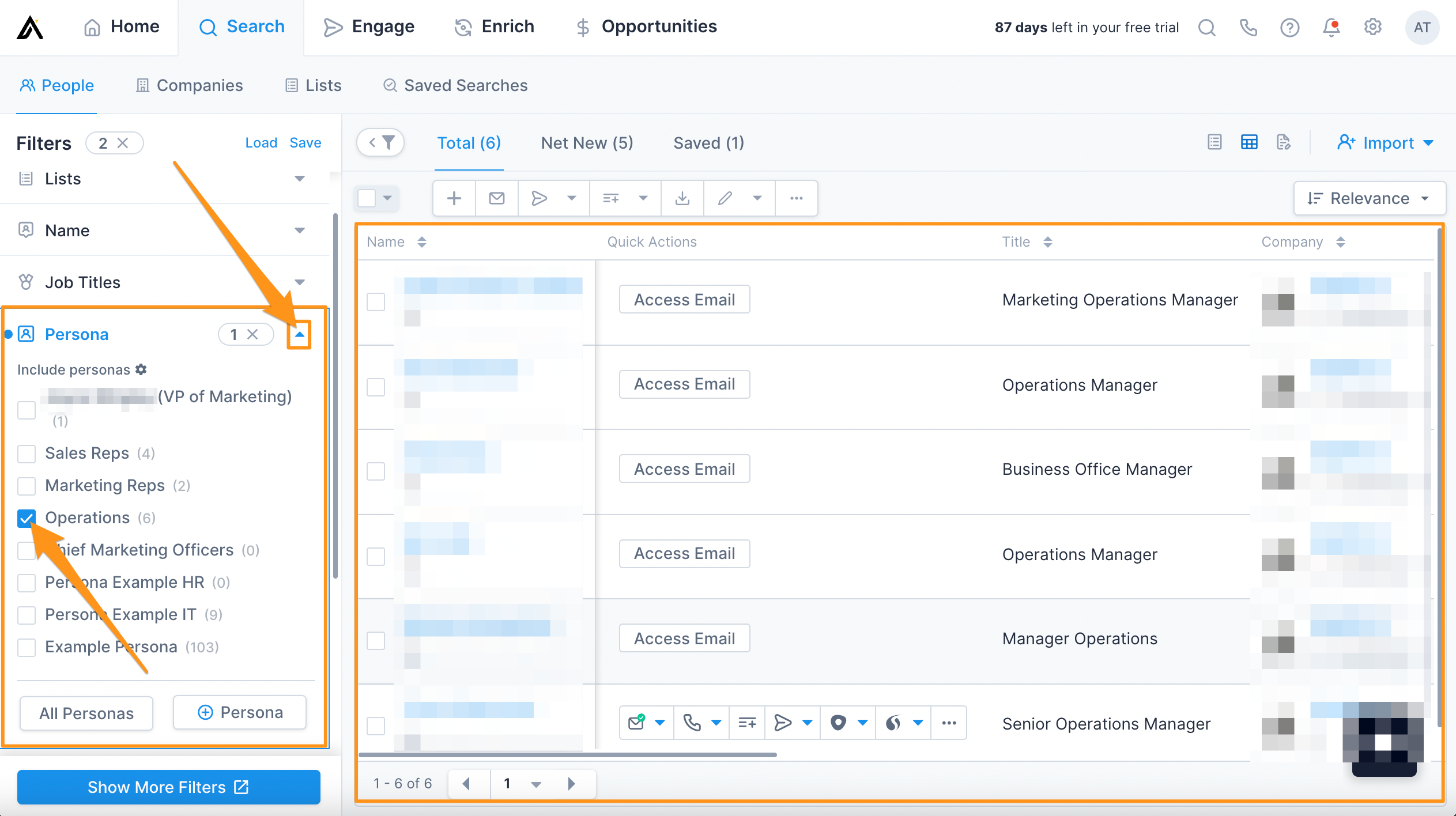 To access every Filter available from the Companies or People page you are on, click Show More Filters.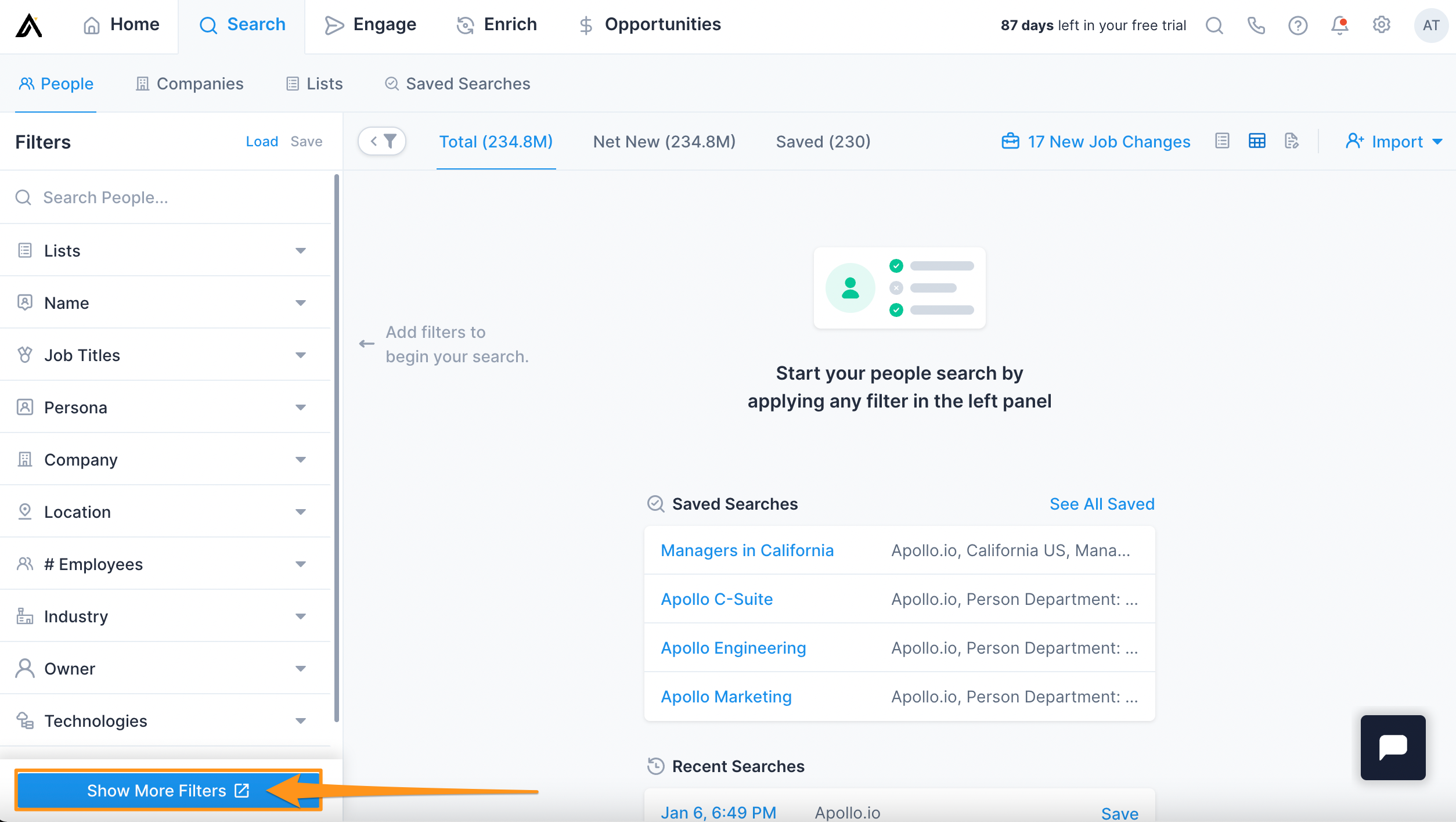 Filter Categories
You have over 40 Filters at your disposal. Apollo groups Filters into the following categories:
| Filter Categories | Description |
| --- | --- |
| Settings Filters | Filters related to the most common fields (for example, lists, territories, custom fields, contact stage, etc.) |
| Person Info | Filters related to the individual contacts that you want to target (for example, name, title, location, job change, etc.) |
| Company Info | Filters related to the specific accounts that you want to target (for example, industry, number of employees, revenue, company name, etc.) |
| Engagement Activity | Filters related to the outreach and activity of your contacts and accounts (for example, sequence, last activity, email opened, email clicked, etc.) |
| Created Source | Filters related to date and origin of your contacts and accounts (for example, source, contact created date, CSV import, etc.) |
| Miscellaneous | Filters related to the additional fields that don't fall under a specific category (for example, email status/confidence, contact Salesforce view, parent accounts, etc.) |