Watch the Video
Overview
If you have data in HubSpot that you'd like to make available in Apollo or if you want to keep your data in Apollo synchronized with HubSpot, you need to first integrate your HubSpot instance with Apollo.
Only One CRM at a Time
Please note, you can only connect one CRM to Apollo at a time. If you've already connected Salesforce to Apollo, you must first disable that integration before you can connect HubSpot.
Follow the directions below for instructions about connecting Apollo with HubSpot.
You Need Admin Superpowers
Please note, you need to be a super admin user in HubSpot and either have CRM edit permissions or be an admin in Apollo to connect the two platforms. For more information about HubSpot user permissions, hop into the Super Admin article in the HubSpot Knowledge Base. To learn more about user permissions in Apollo, feast your eyes on the Create Permission Profiles article in the Apollo Knowledge Base.
Connect Apollo to HubSpot
Launch Apollo and click Settings.

Click Integrations.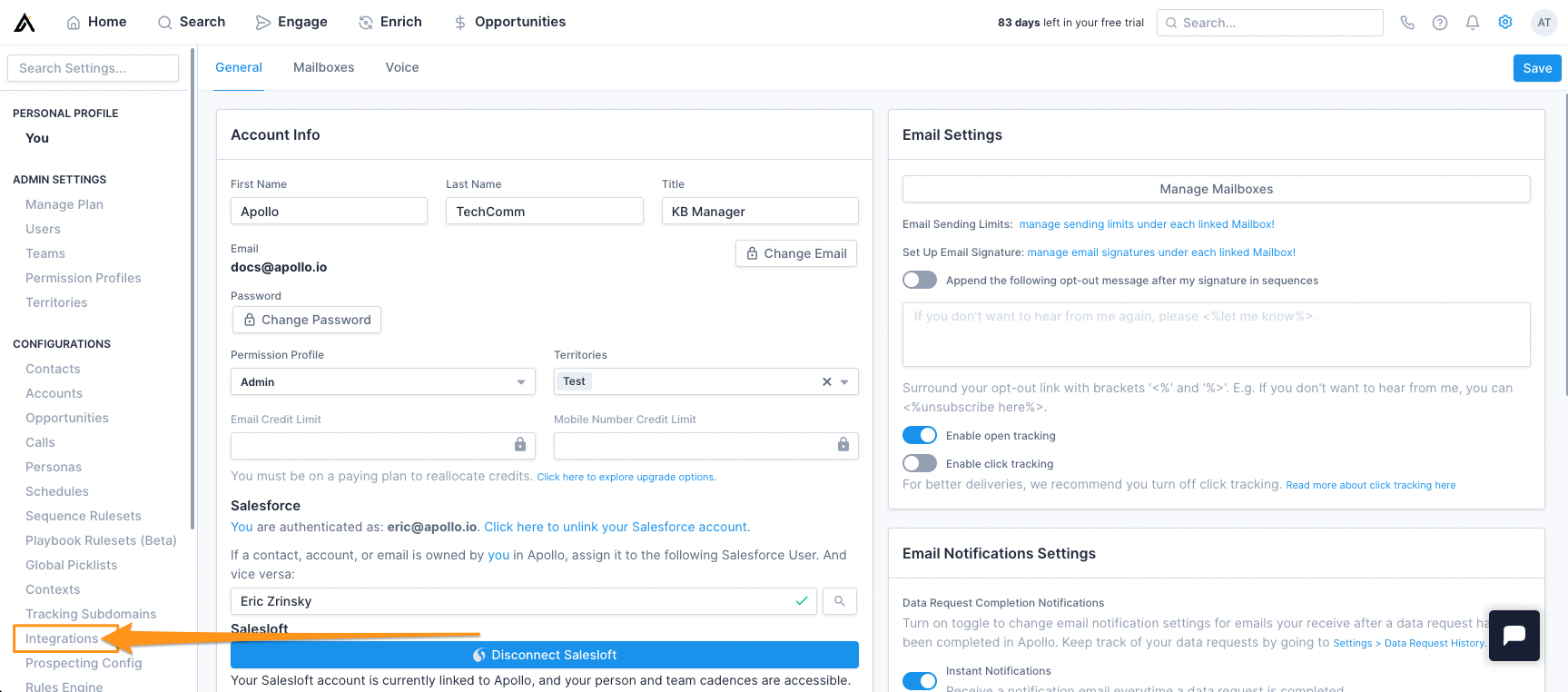 Click Connect in the HubSpot section.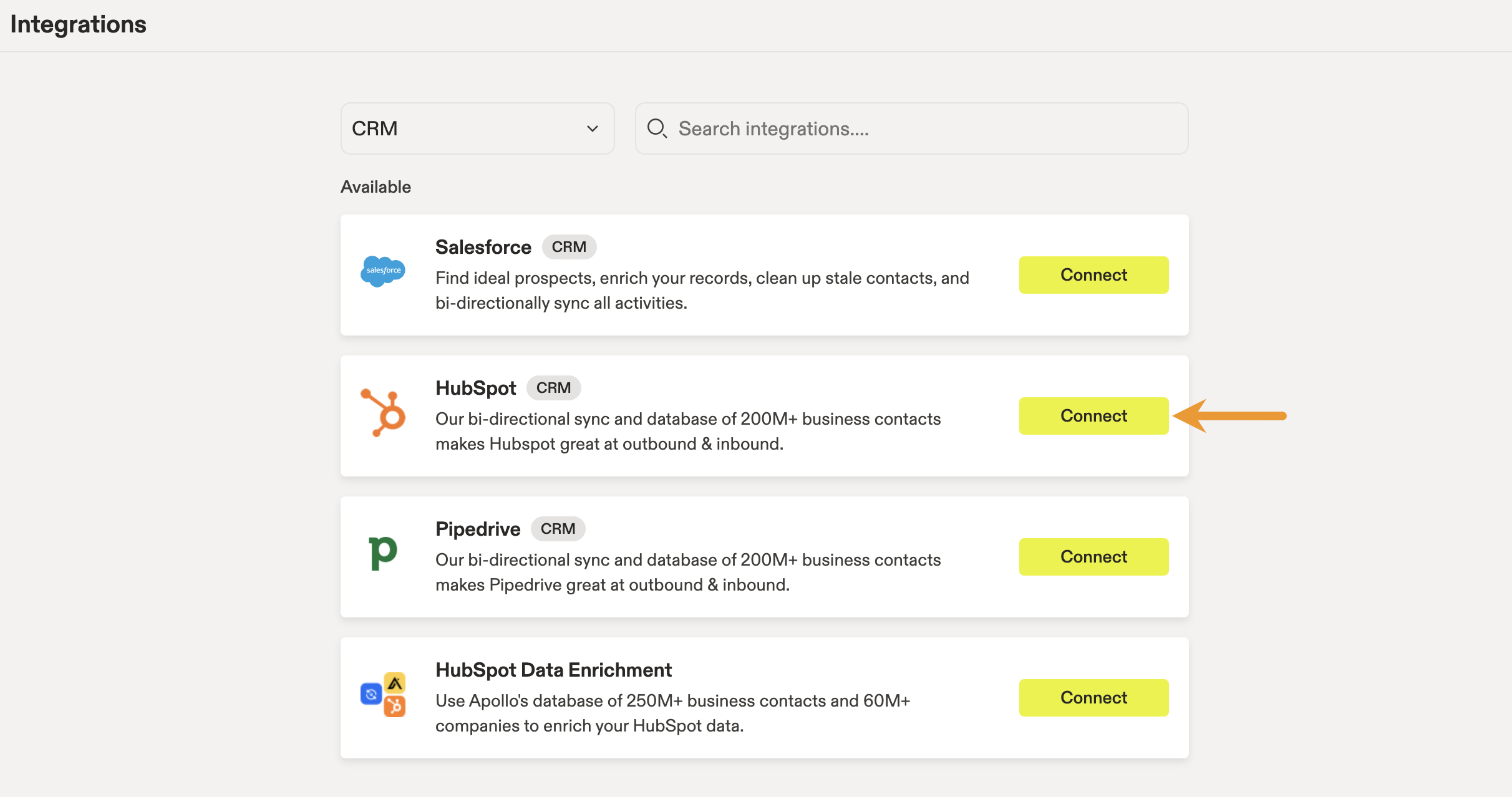 In the "Connect an Account" modal, click Yes, Continue.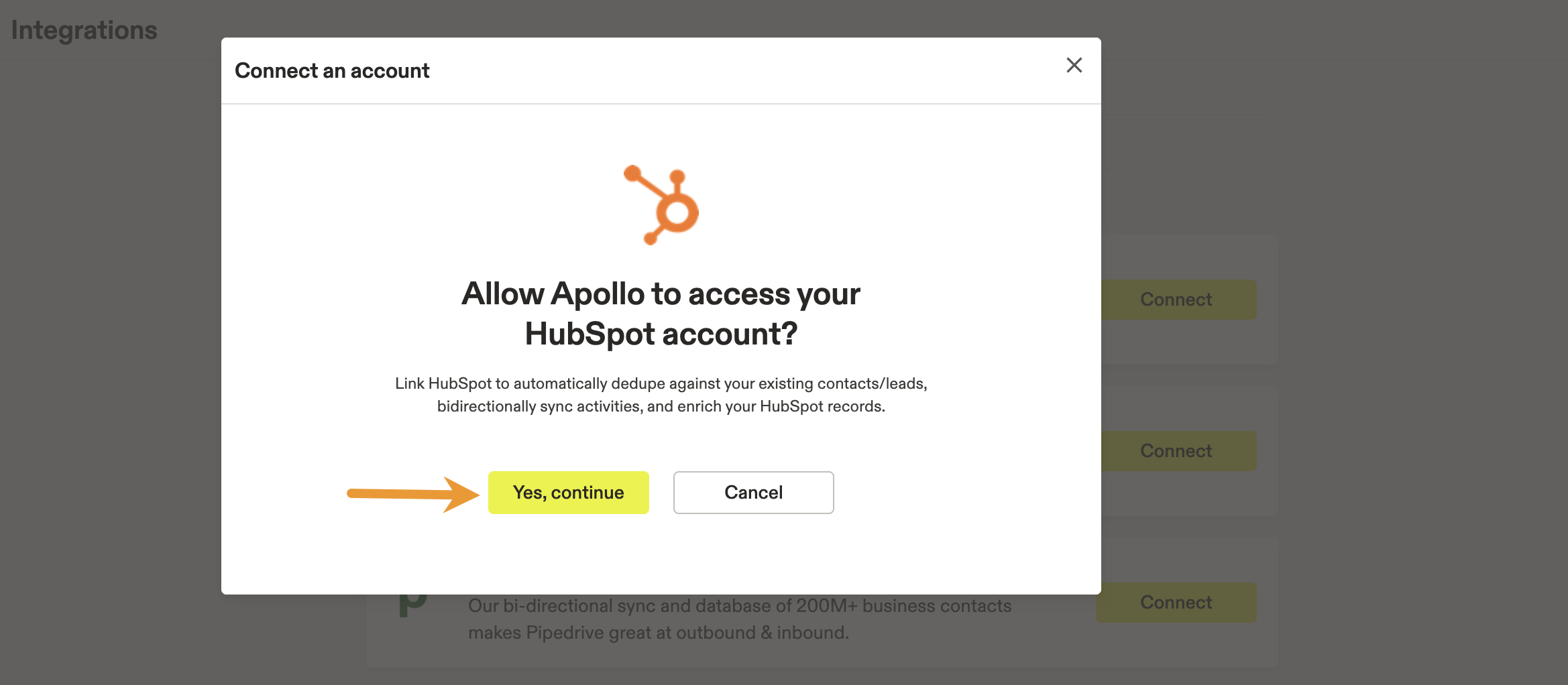 HubSpot redirects you to a page where you can select your Apollo account. Click the radio button next to Apollo and then click Choose Account.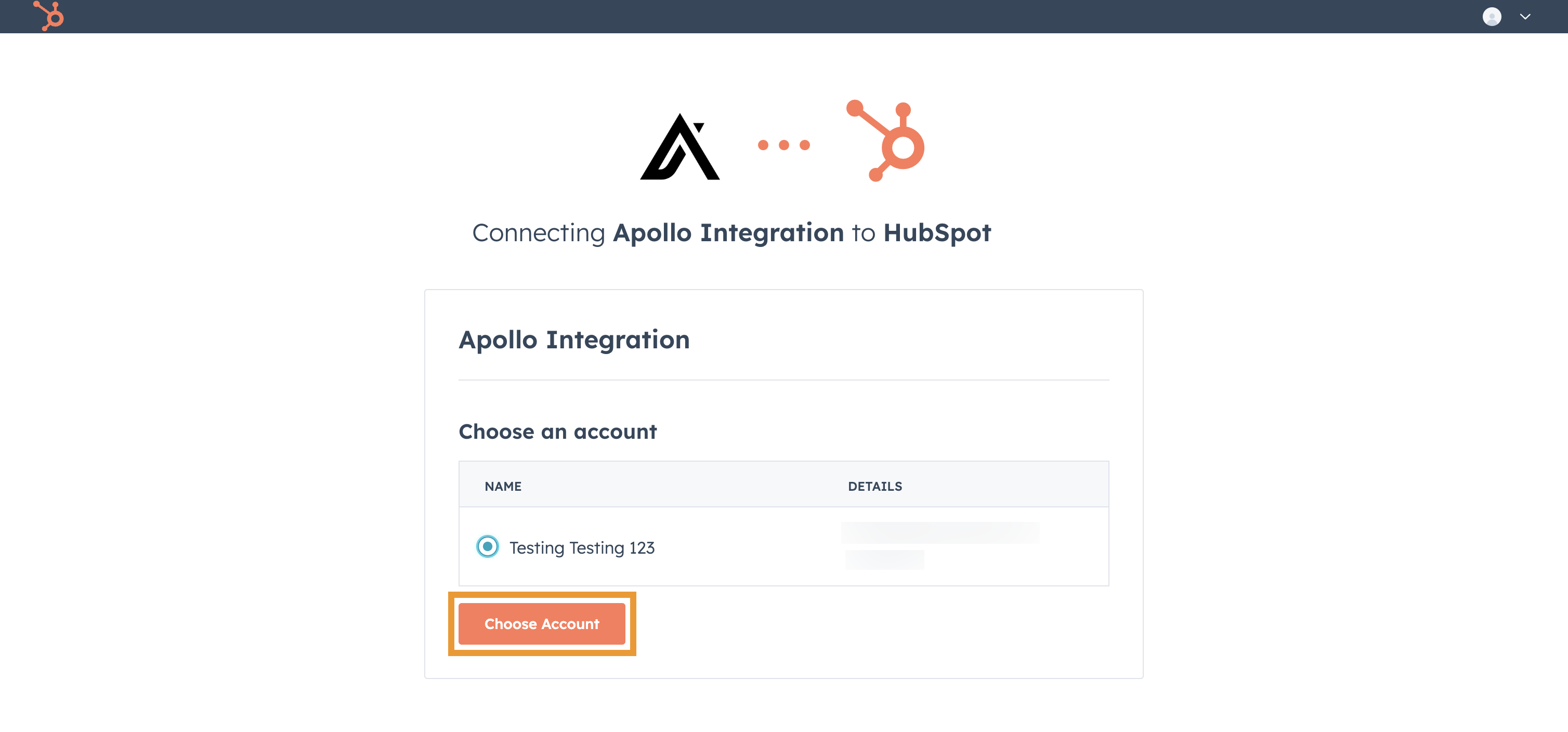 Review the permission settings on the HubSpot page and then click Connect app.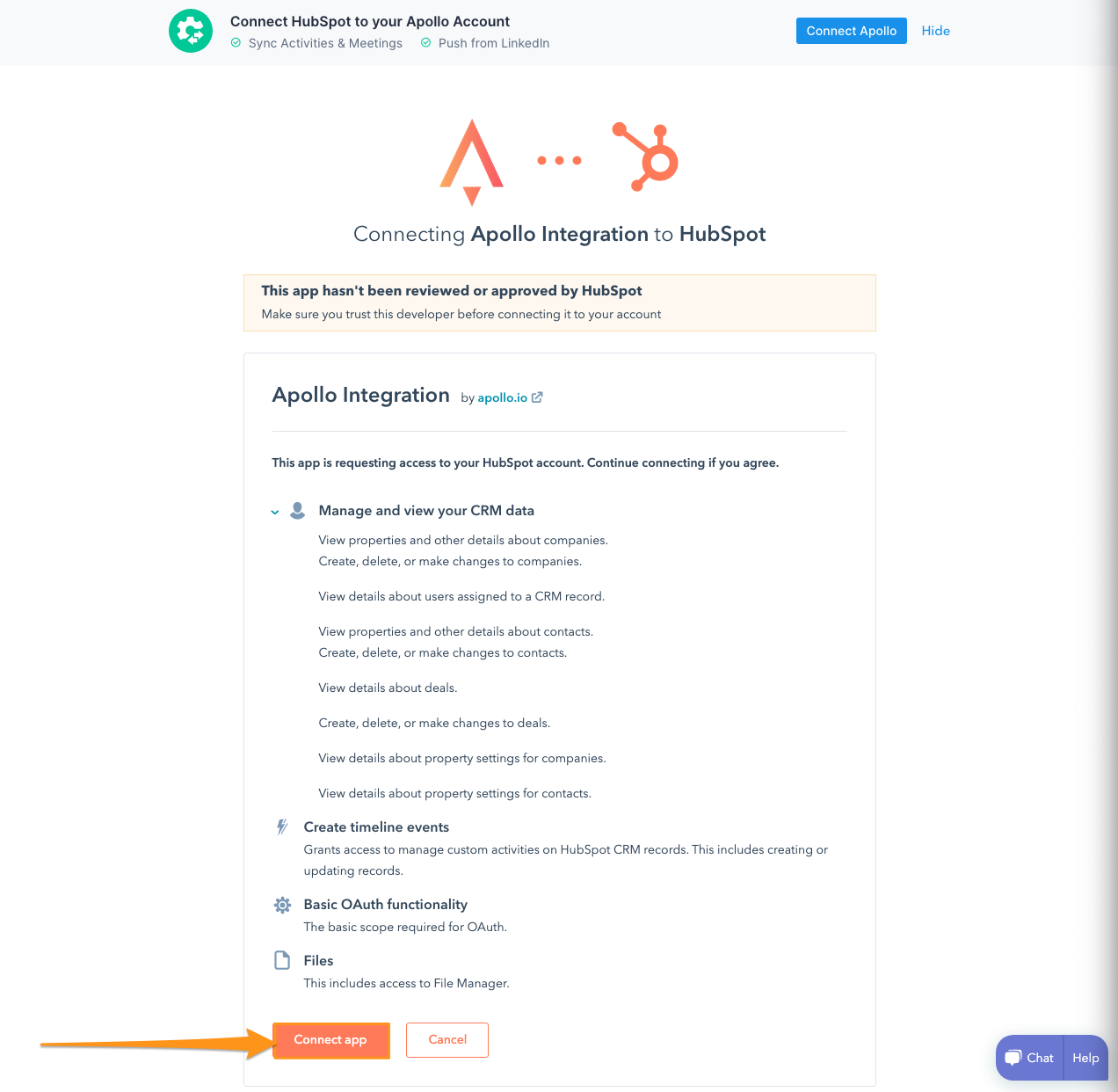 Click the check-box next to I'm not a robot to confirm authorization.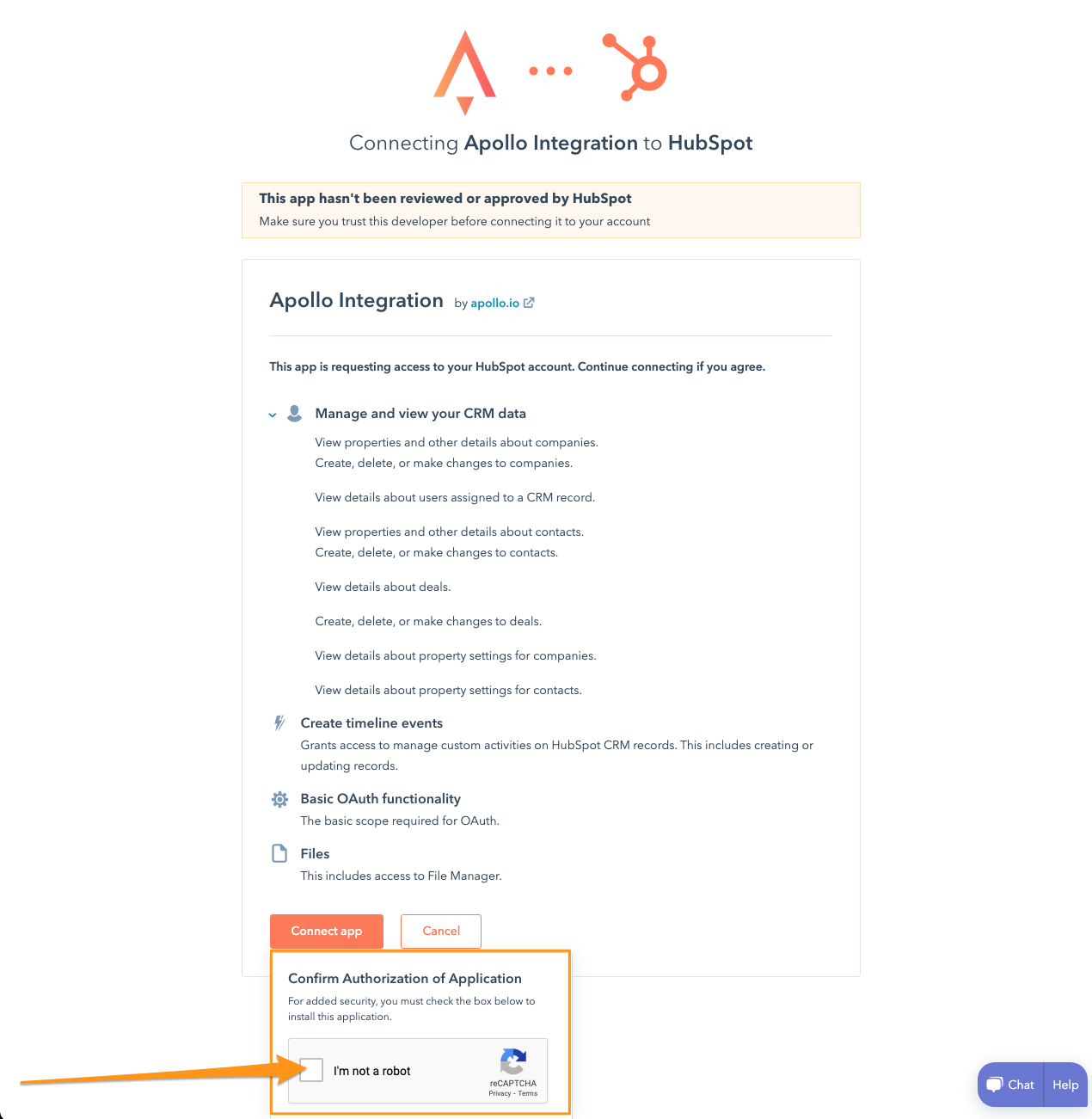 Your HubSpot account is now connected to Apollo.