Overview
If you use Mailgun to send high volumes of emails, you can integrate your account with Apollo. This means that you can avoid sending messages directly from your connected mailbox in Apollo to bypass the regular email provider sending limits. As a result, you can send more emails without negatively impacting your domain's deliverability ratings.
Refer to the sections below for the steps to integrate your Mailgun account with Apollo.
Connect Your Mailgun Account to Apollo
Once you have set up a Mailgun account, launch Apollo, click Settings, and then click Integrations under the "Configurations" section on the left.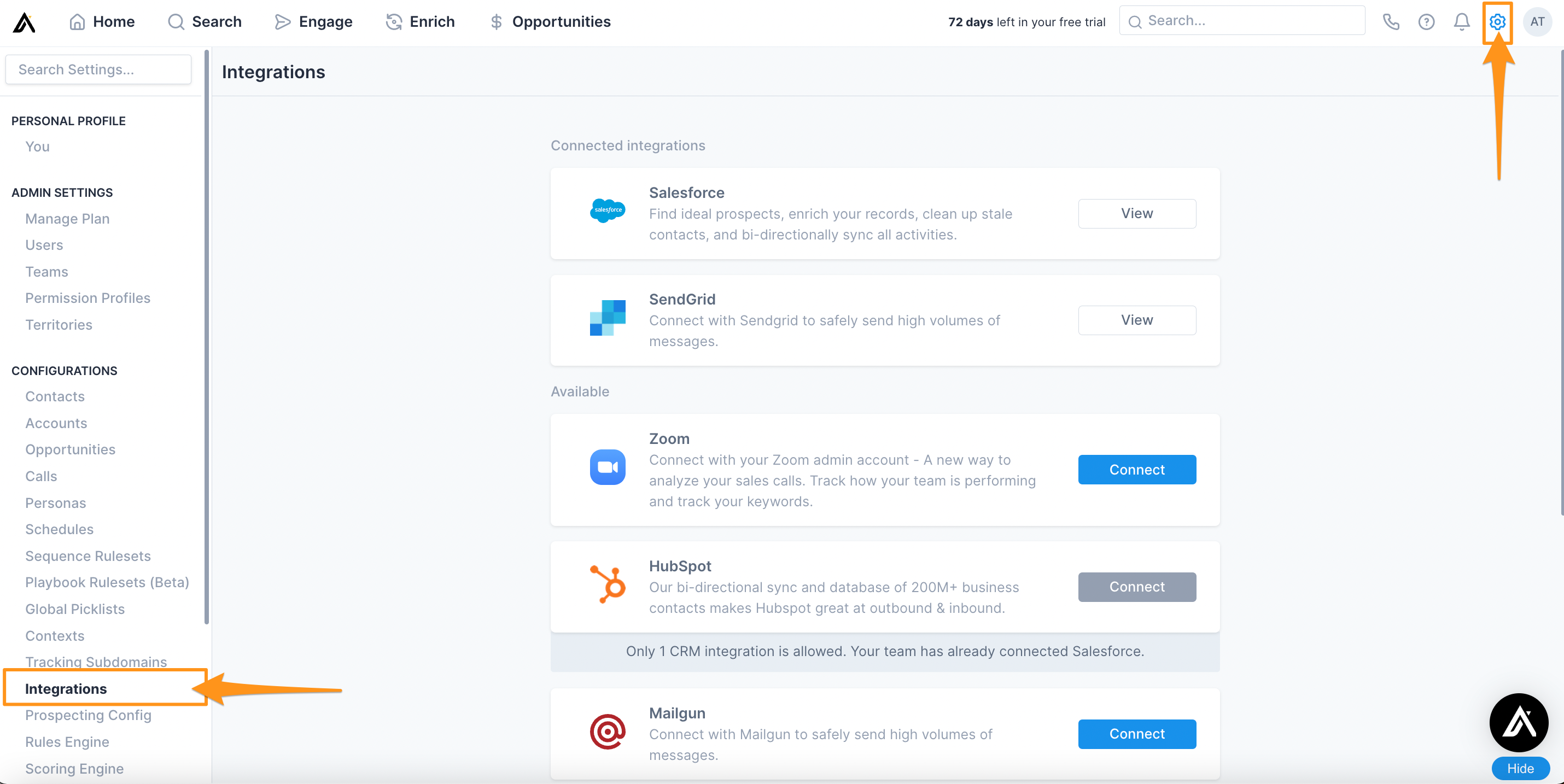 Scroll to Mailgun and then click Connect.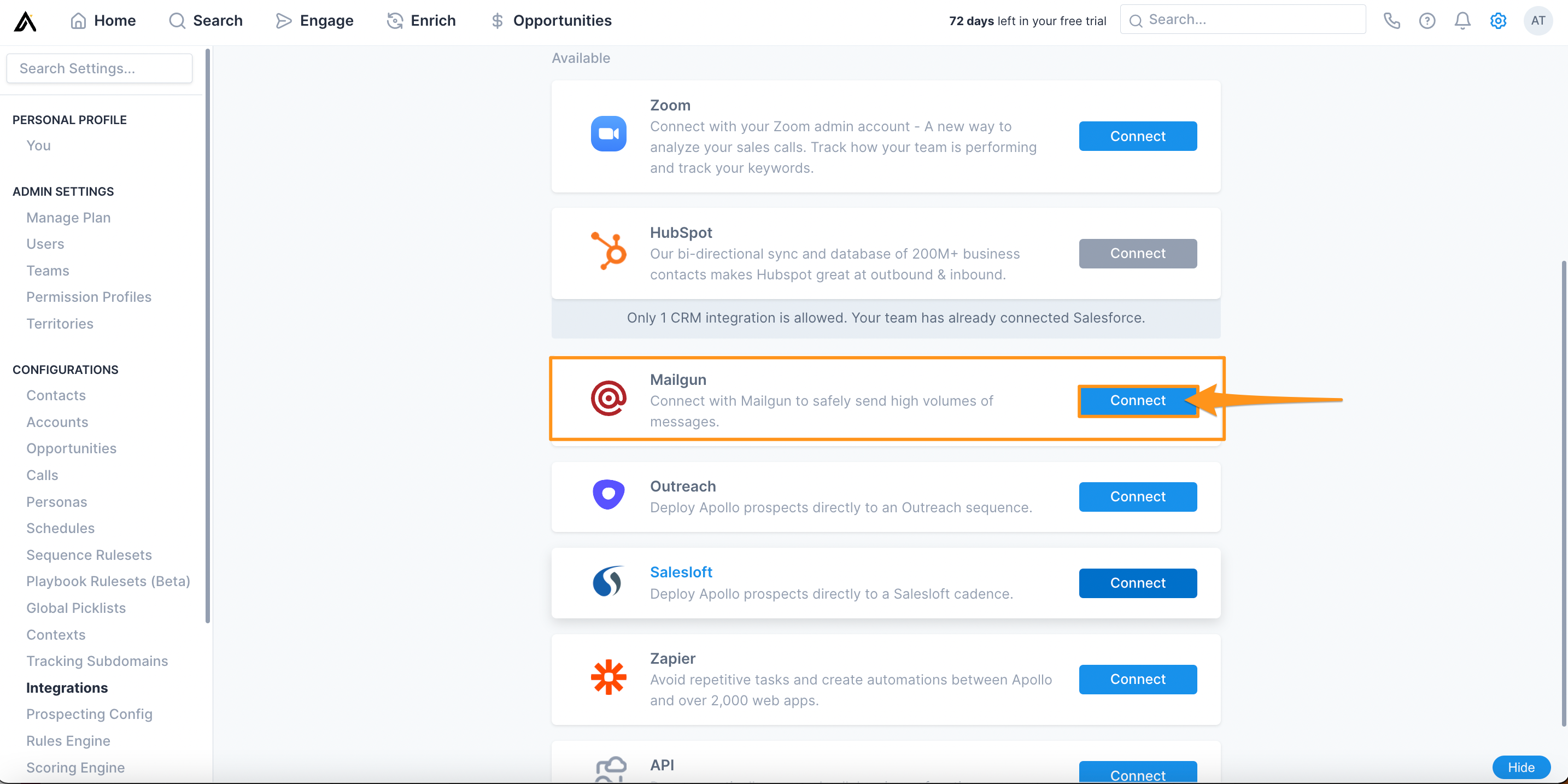 Fill in your Mailgun API Key and click Link Mailgun.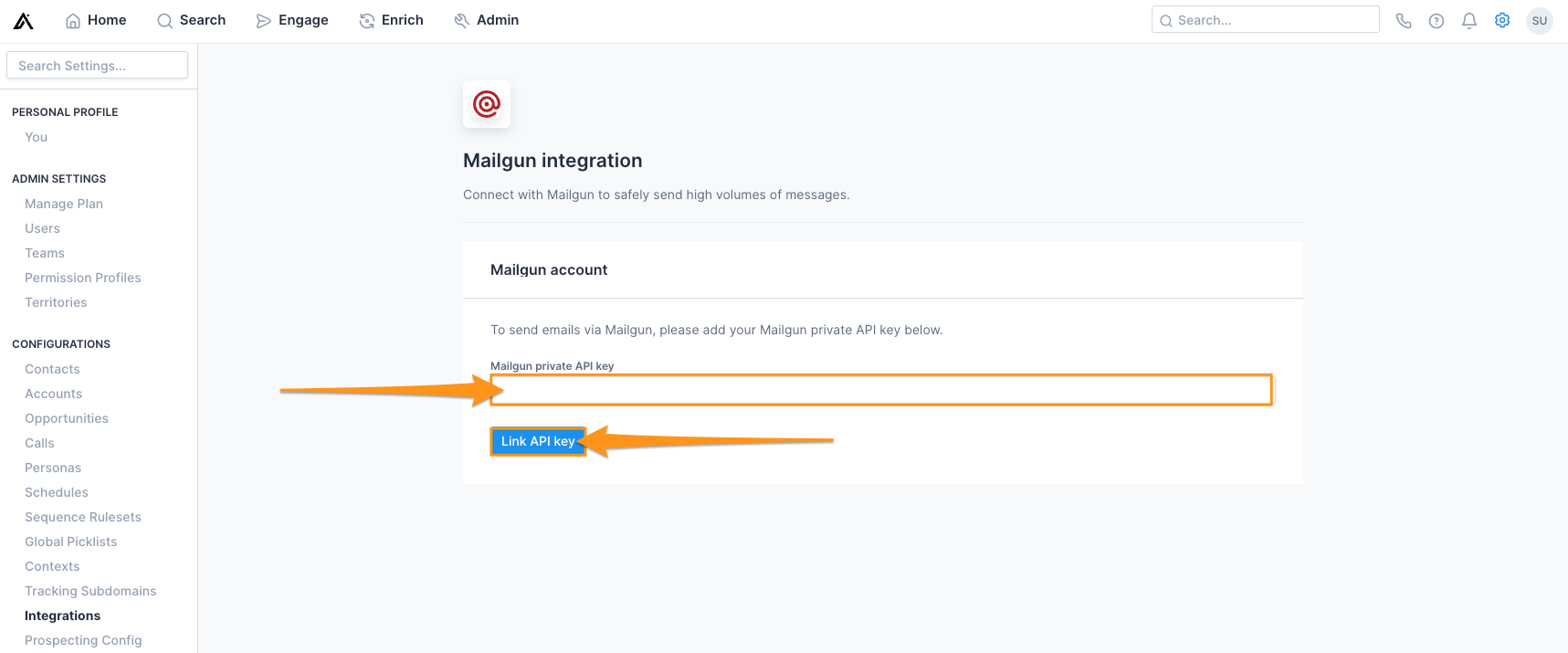 You have now connected your Mailgun account to Apollo.

Enable Mailgun for a Mailbox
Click Settings. Then, click the Mailboxes tab in your Personal Profile.

Click the Additional Options (...) button to select the mailbox that you would like to enable with Mailgun. Then, click Send emails from Mailgun.

You have now enabled Mailgun for a mailbox in Apollo.
Confirm You're Set Up
To confirm that you've integrated Mailgun correctly, launch Apollo, click Settings, and then click the Mailbox tab.

You will see Send From Mailgun below the default email address. This confirms that you have set up Mailgun correctly in Apollo.

Maximize Your Daily and Hourly Send Rates
Now that you have connected your Mailgun account to Apollo, you can safely maximize your daily and hourly send rates, without risking your domain reputation.
To do so, click Settings. Then, click manage sending limits under each linked Mailbox.

Click the mailbox for which you want to adjust the sending limits.

From here, you can adjust the Daily Sending Limit and the Maximum # of Emails to Send Per Hour.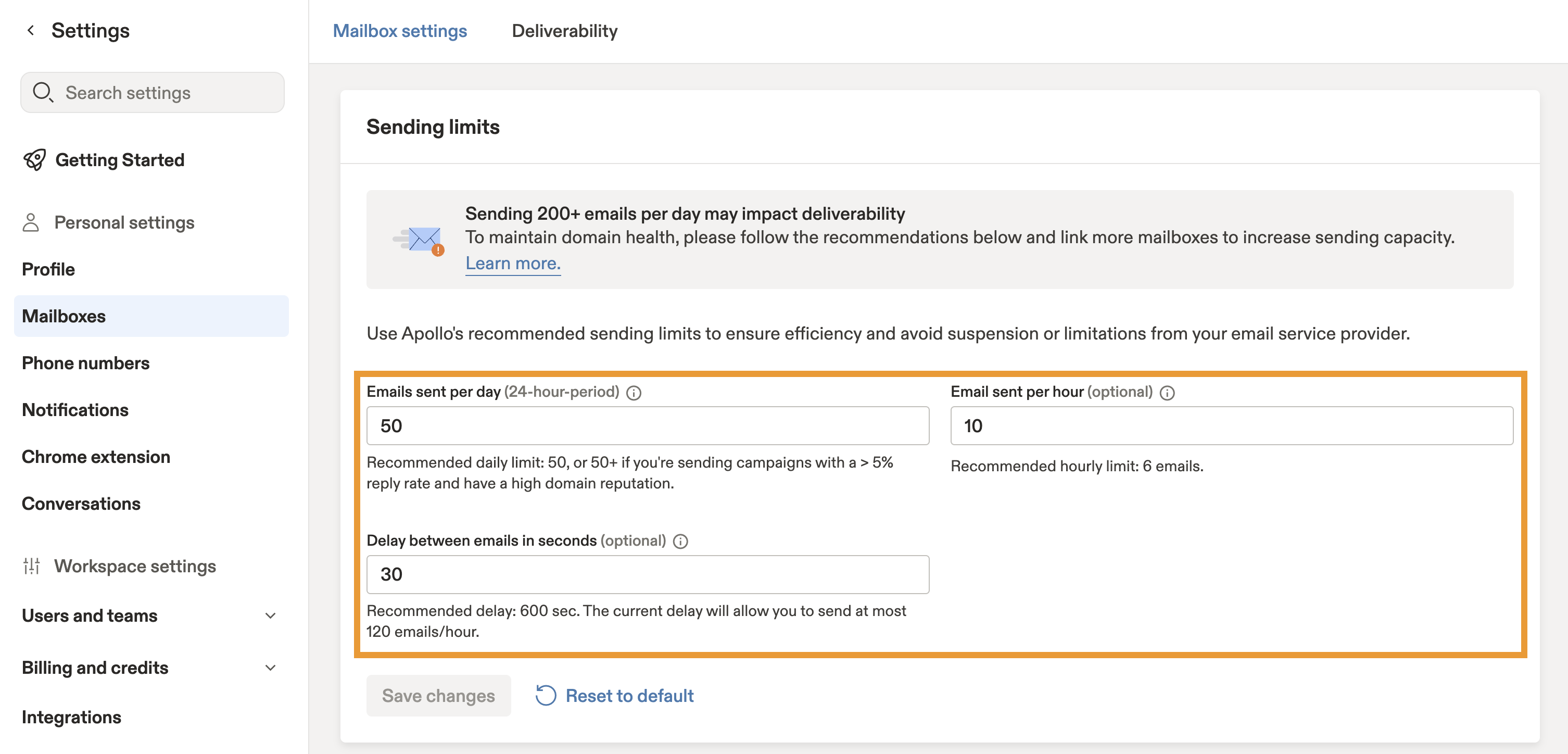 You have now maximized your email sending limits in Apollo.