Overview
Linking an email mailbox to Apollo allows you to email directly from an Apollo sequence.
While Gmail is the preferred Email Service Provider (ESP) to get the most out of Apollo's functionality, Apollo supports many different ESPs. For a list of supported ESPs and standards, refer to Supported Email Service Providers (ESPs).
Follow the steps below to connect your email mailbox to the Apollo application.
A Big Difference
Please note, your user email is your login to Apollo. Your linked mailbox sends your messages. You have to link a mailbox to start sending those sweet, sweet emails.
Connect Your Mailbox to Apollo
Click Settings.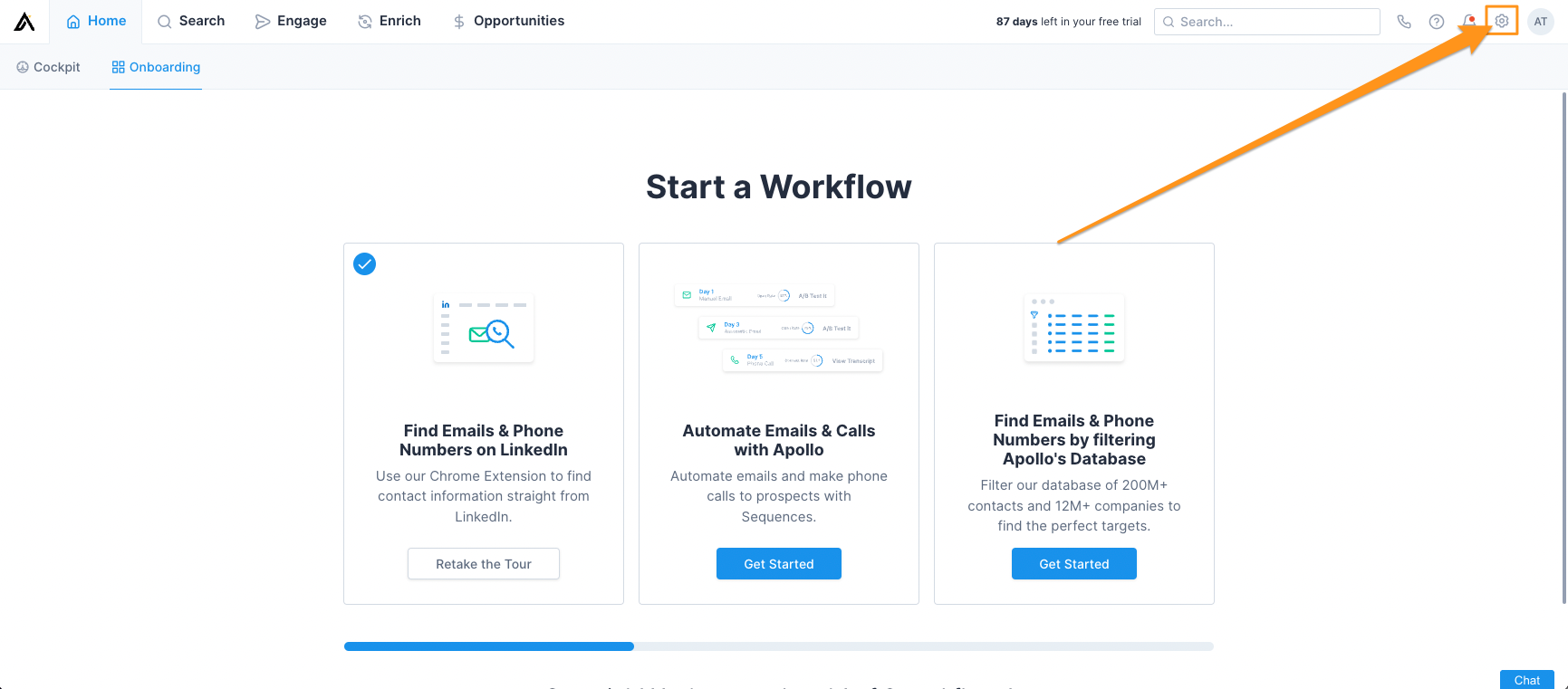 Click Mailboxes.

Click Link Mailbox to add a new mailbox.

Number of Connected Mailboxes
Teams on Free and Basic plans can connect 1 mailbox per user. Teams on Professional plans can connect 2 mailboxes per user. Teams on Custom plans can connect 5 mailboxes per user.
Enter your email address in the text box. Then, click the checkbox to agree to Apollo's Terms of Service and click Link.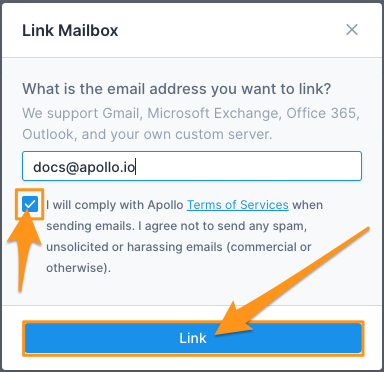 Character Check!
Please note, if you try to connect a mailbox that includes any of the following characters, Apollo considers the email invalid:
example--domain.com,
example..domain.com,
example@.domain.com,
example.@domain.com,
example-@domain.com,
example@-domain.com.
Please consider connecting an alternative mailbox.
Adding Gmail Mailboxes
Apollo directs you to the Google sign-in screen if your mailbox uses Gmail. Click the account that you want to link.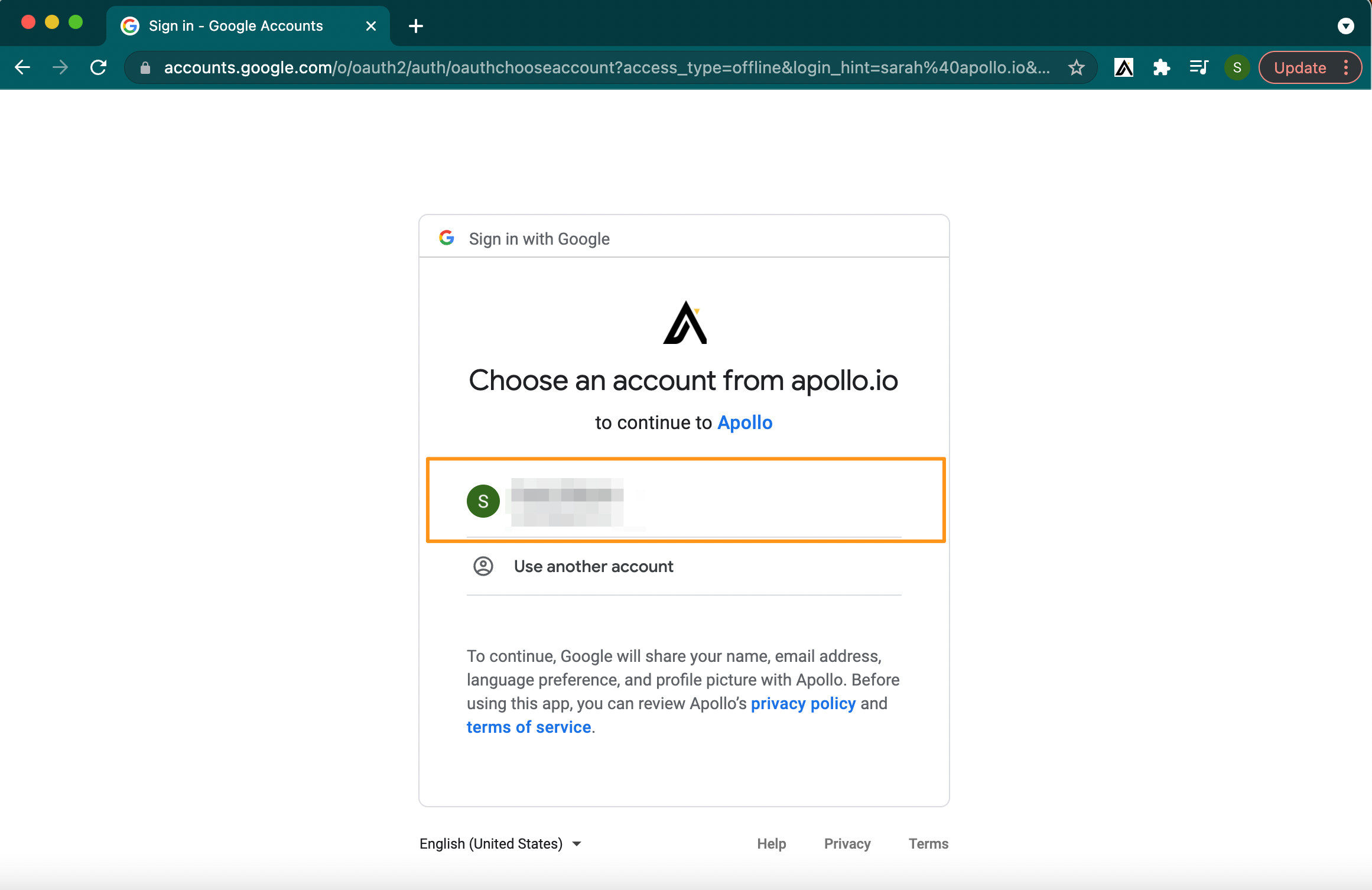 Click Allow to grant Apollo the access it requires to add your mailbox.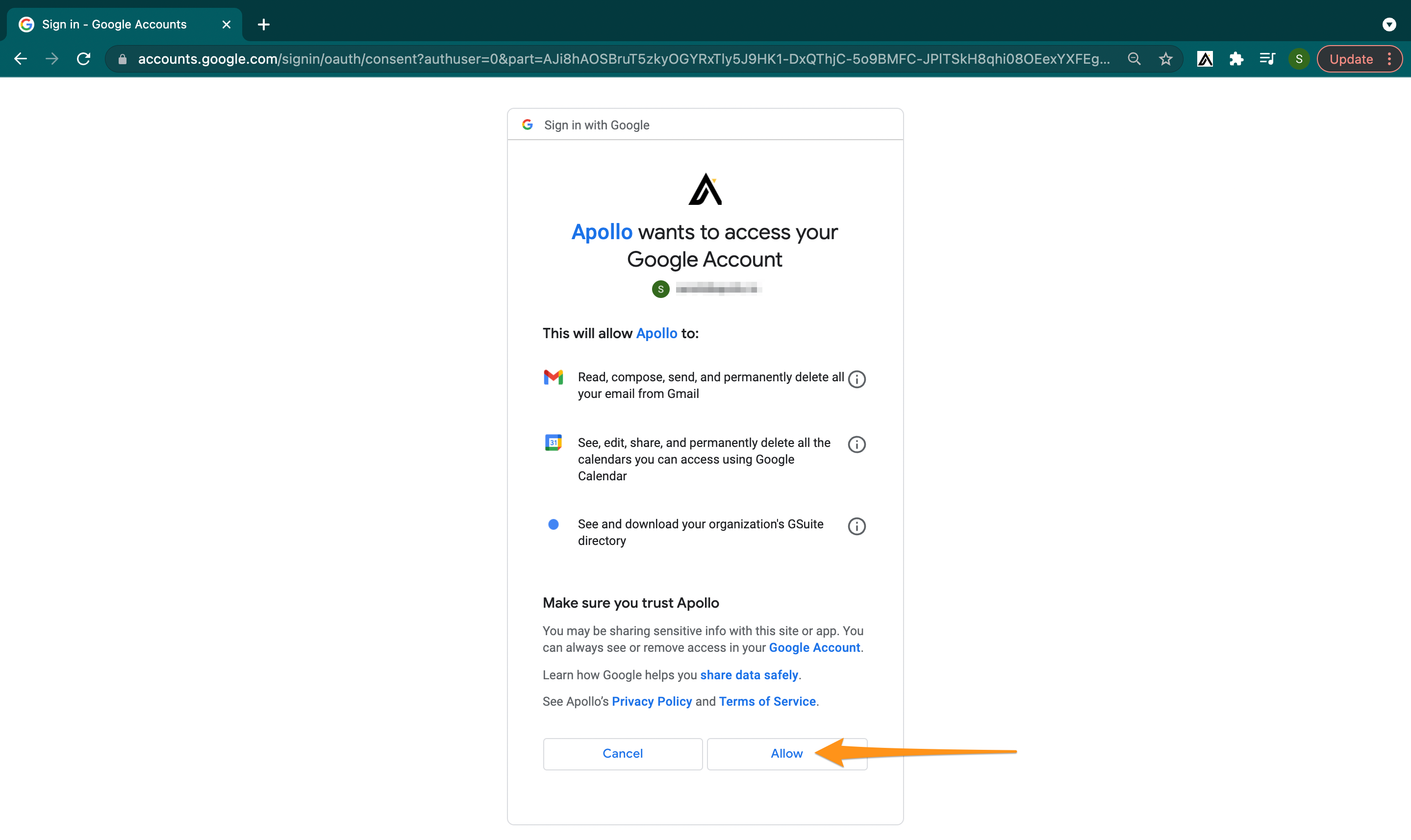 It's Not As Scary As It Sounds!
Please note, we treat your permission with the utmost care and respect! When you grant Apollo access to your permissions this allows you to automate emails, create templates and follow-ups, view open rates, and more. Apollo only requests the necessary permissions that Google requires so that our users can gain full functionality of the Apollo engagement suite.
When you give Apollo permission, we do not ever delete your emails or calendars. We only access "read" permissions if you turn on email open tracking and we only access "compose and send" permissions if you choose to send emails from Apollo. Likewise, we only access your calendar "see, edit, and share" permissions so you can empower contacts to book meetings with you through the Apollo meetings scheduler, attribute success to your booked meetings, and view job changes.
Still have questions and want to discuss this with a living, breathing Apollo-er? You can send a message to our friendly technical support team at any time.
Your Gmail mailbox is now connected to Apollo.
Adding Non-Gmail Mailboxes
Apollo redirects you to the Yahoo sign-in screen if Yahoo is your mailbox provider. Add your account credentials and then click Sign In.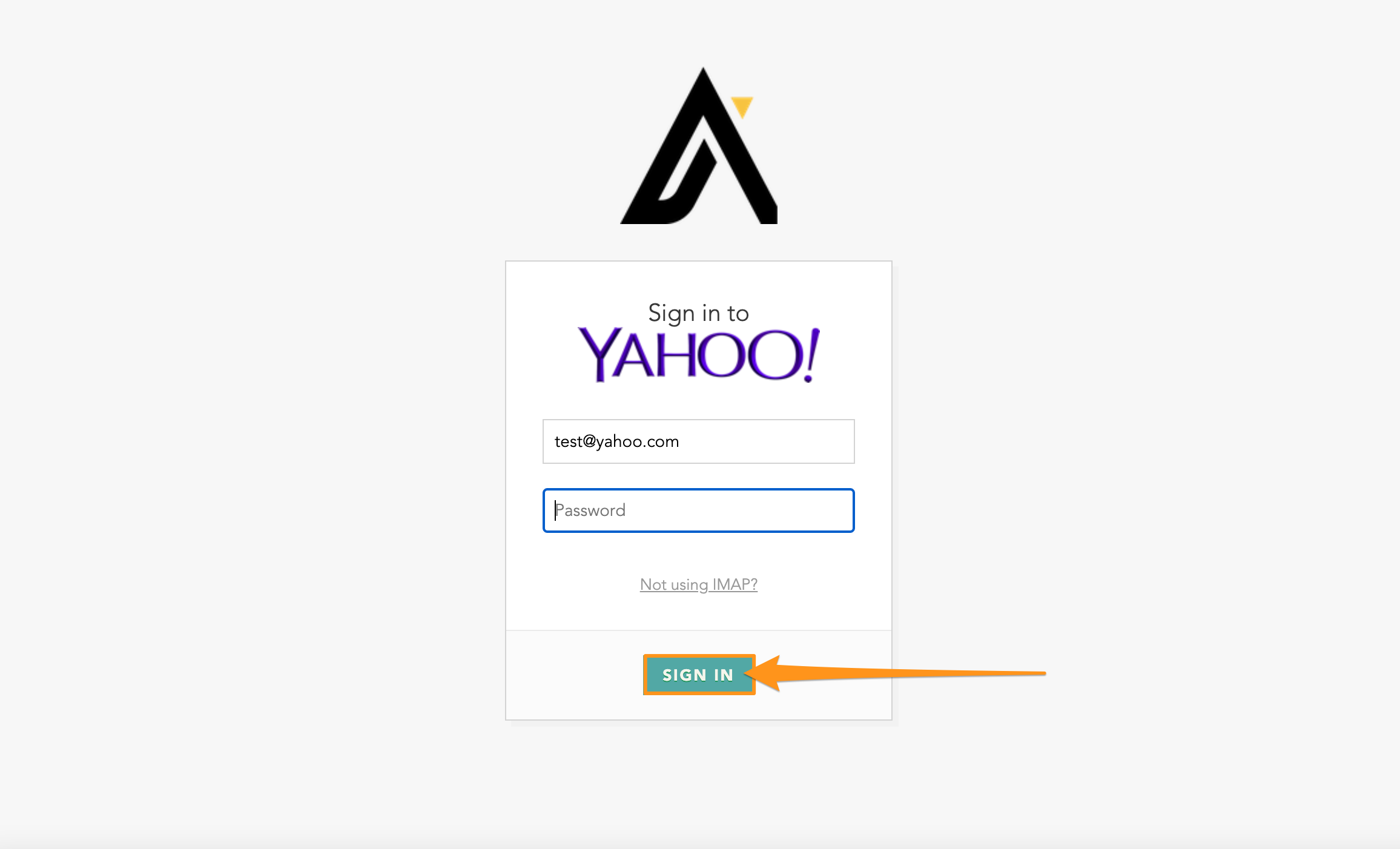 Apollo redirects you to a Microsoft authentication site if Microsoft is your mailbox provider. You can choose to sign in with your password, PIN, or smart card.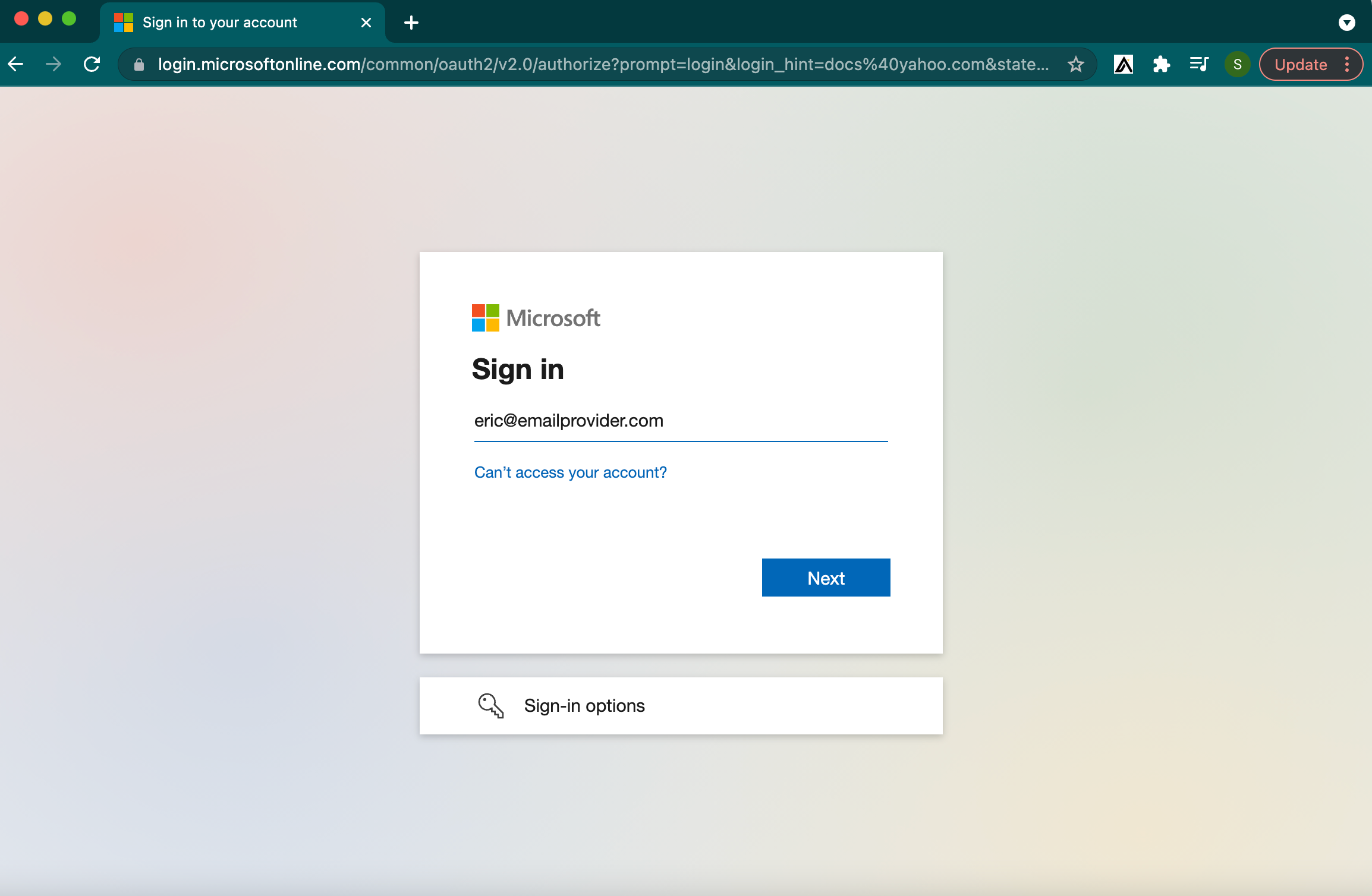 For alternative mailbox providers that Apollo recognizes, Apollo redirects you to a generic sign-in screen. Add your account credentials and then click Sign In.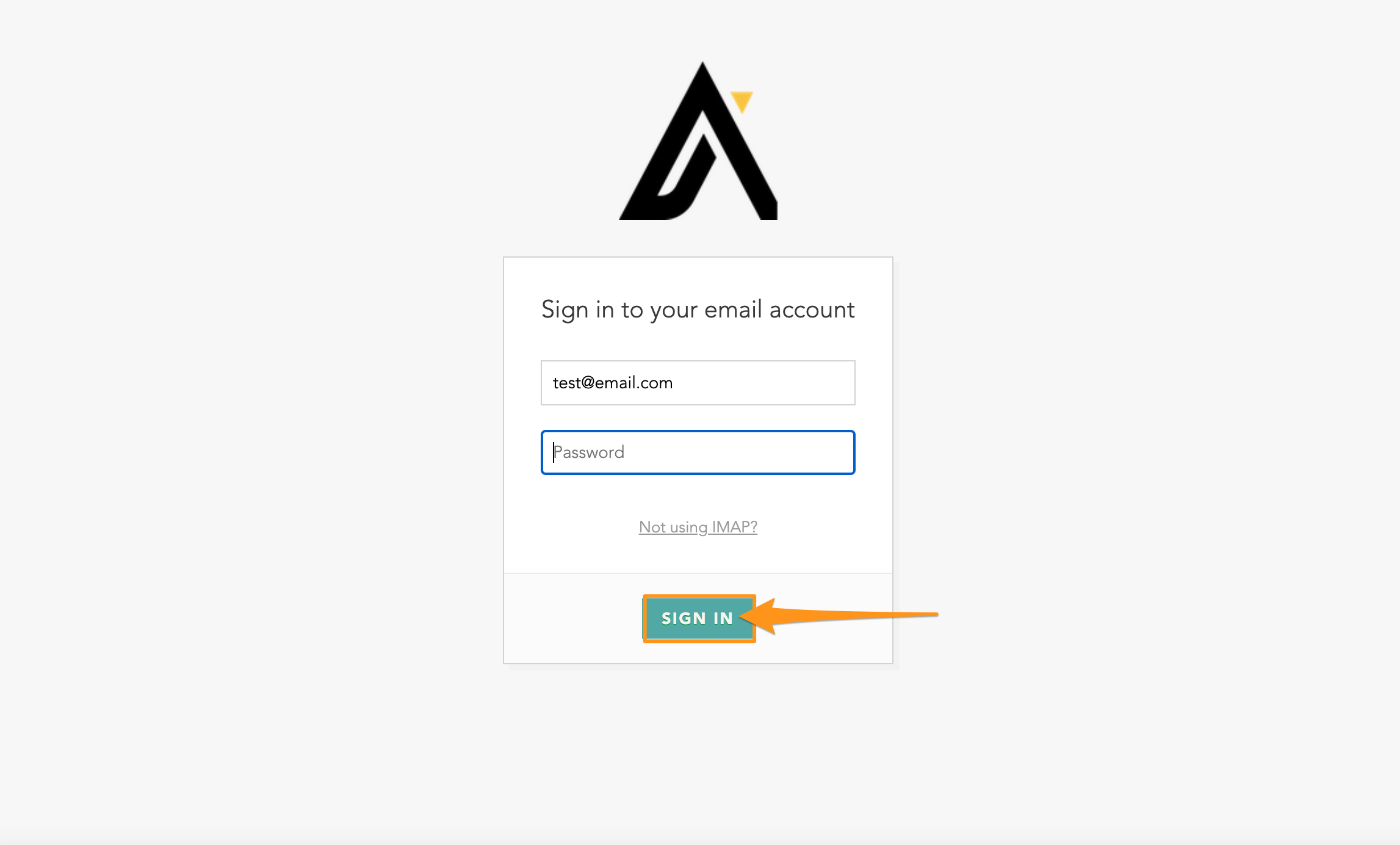 If Apollo is unable to determine the type of mailbox your email address uses, Apollo redirects you to a screen to select your email provider.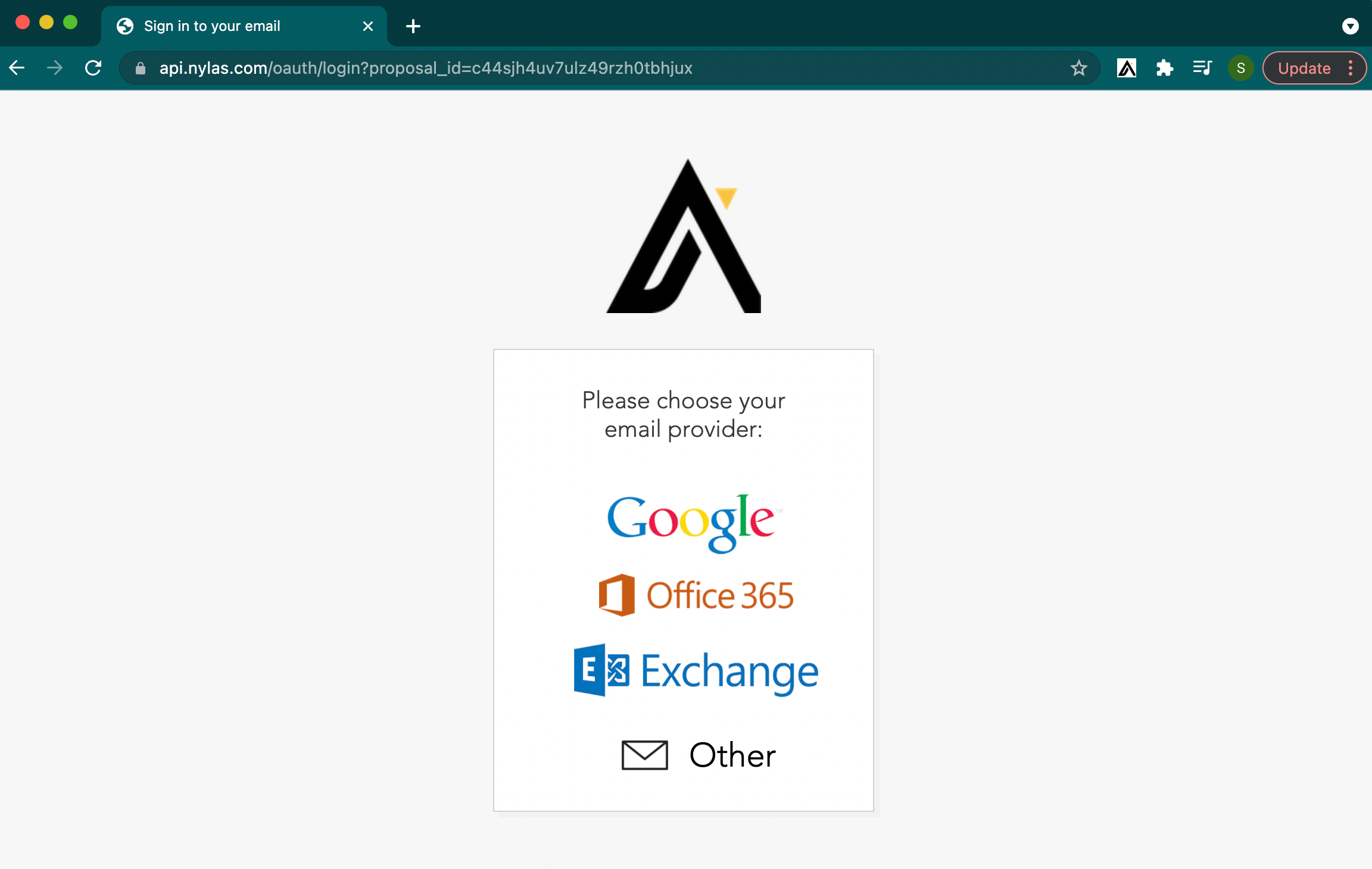 Click "Other" to sign in to any non-Gmail or non-Microsoft email providers.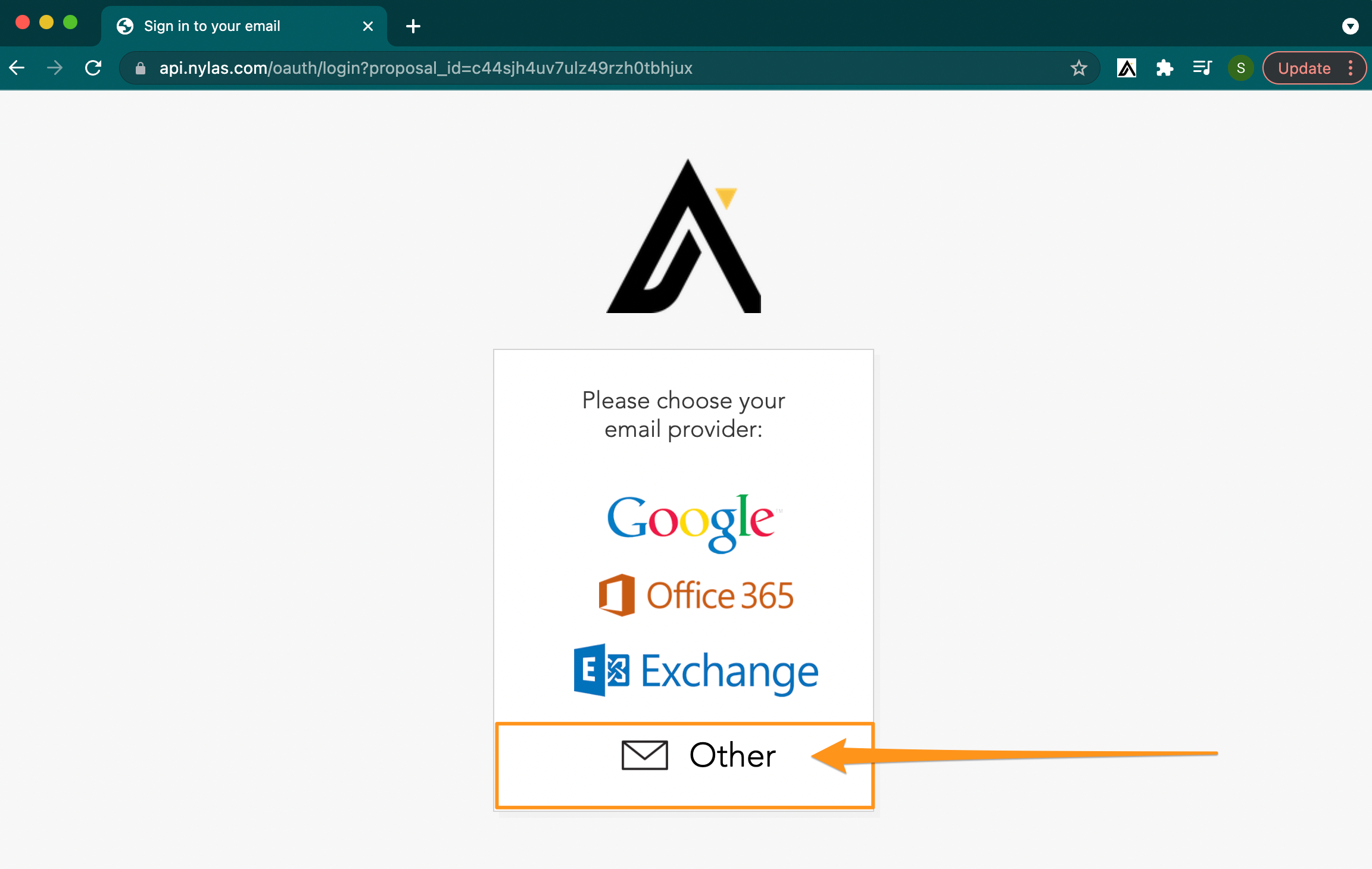 Enter your mailbox credentials, which should include:
Email address
Email password
IMAP host
Port number
SMTP host
Please contact your email mailbox provider for help if you are unsure where to find these credentials. When you finish adding the credentials, click Sign In.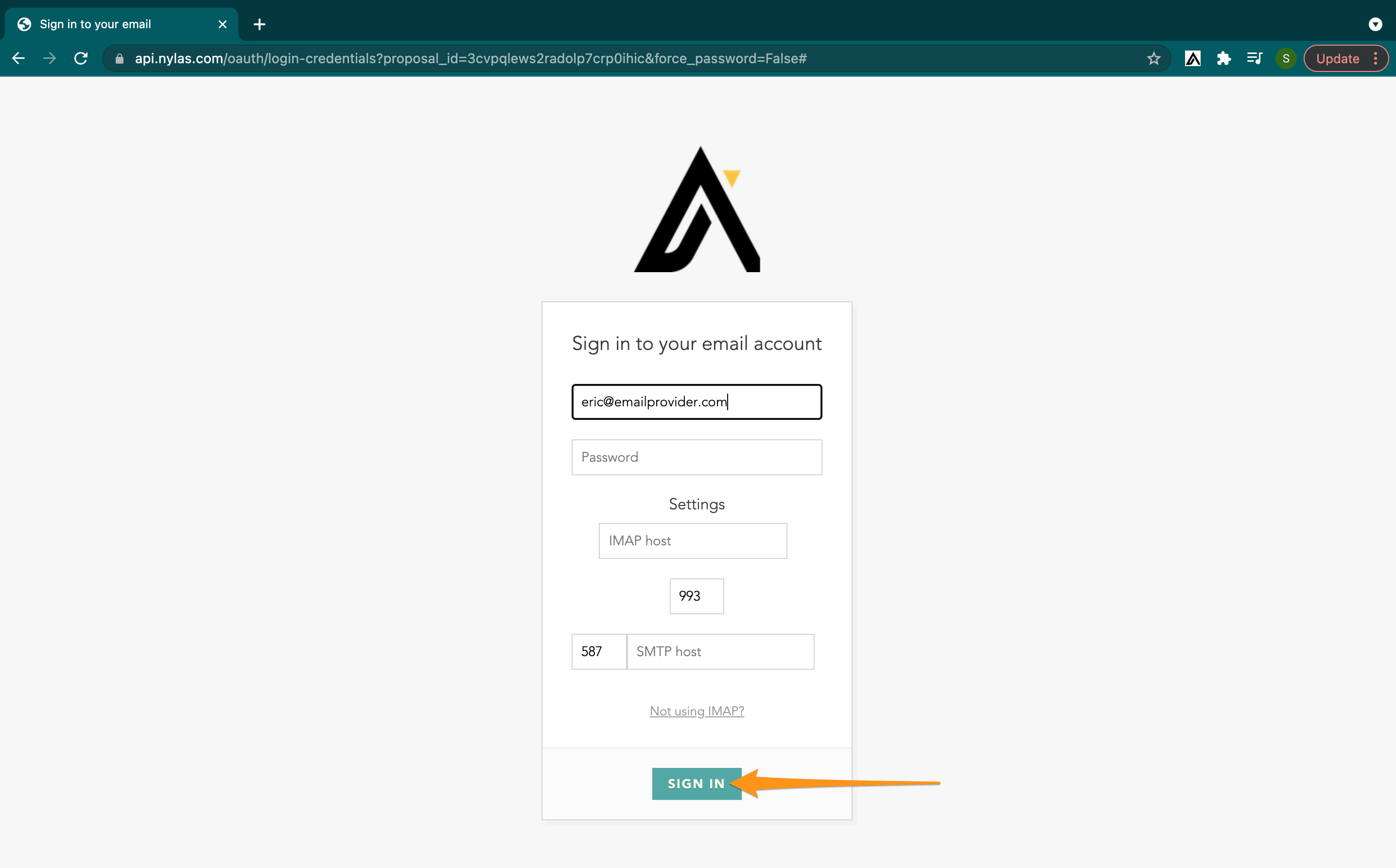 POP/POP3 Mailboxes Are Not Supported
Nylas Mail, Apollo's third-party provider for non-Gmail email syncs, does not support connecting to mailbox accounts via POP/POP3. The vast majority of mail providers who support POP3 also support the IMAP standard and can connect to Apollo that way. Nylas Mail also supports the SMTP standard.