Watch the Video
Overview
Professional and Custom Plans Only
Please note, A/B Tests are only available for customers on Professional and Custom plans. If you have questions or if you'd like to upgrade your plan, please reach out to Apollo Technical Support.
Apollo allows you to create multiple email templates in a sequence. With more than one email template per step, you can tweak your messaging to maximize your viewership and interest.
A/B Testing allows you to test multiple messages in a sequence step. Apollo sends an even traffic distribution to each message variant in the test. This can help you to determine which message engages more prospects and helps you better reach the intended audience. You can leverage this data to improve the effectiveness of future outreach sequences.
Refer to the section below for instructions on how to create and configure A/B Testing in an Apollo sequence.
Add an A/B Test to an Email Step
Follow the steps in "Create a Sequence" to create a new sequence or launch an existing sequence that includes at least one automatic or manual email step.

From that sequence, click Add A/B Test to add a variant email for an A/B Test.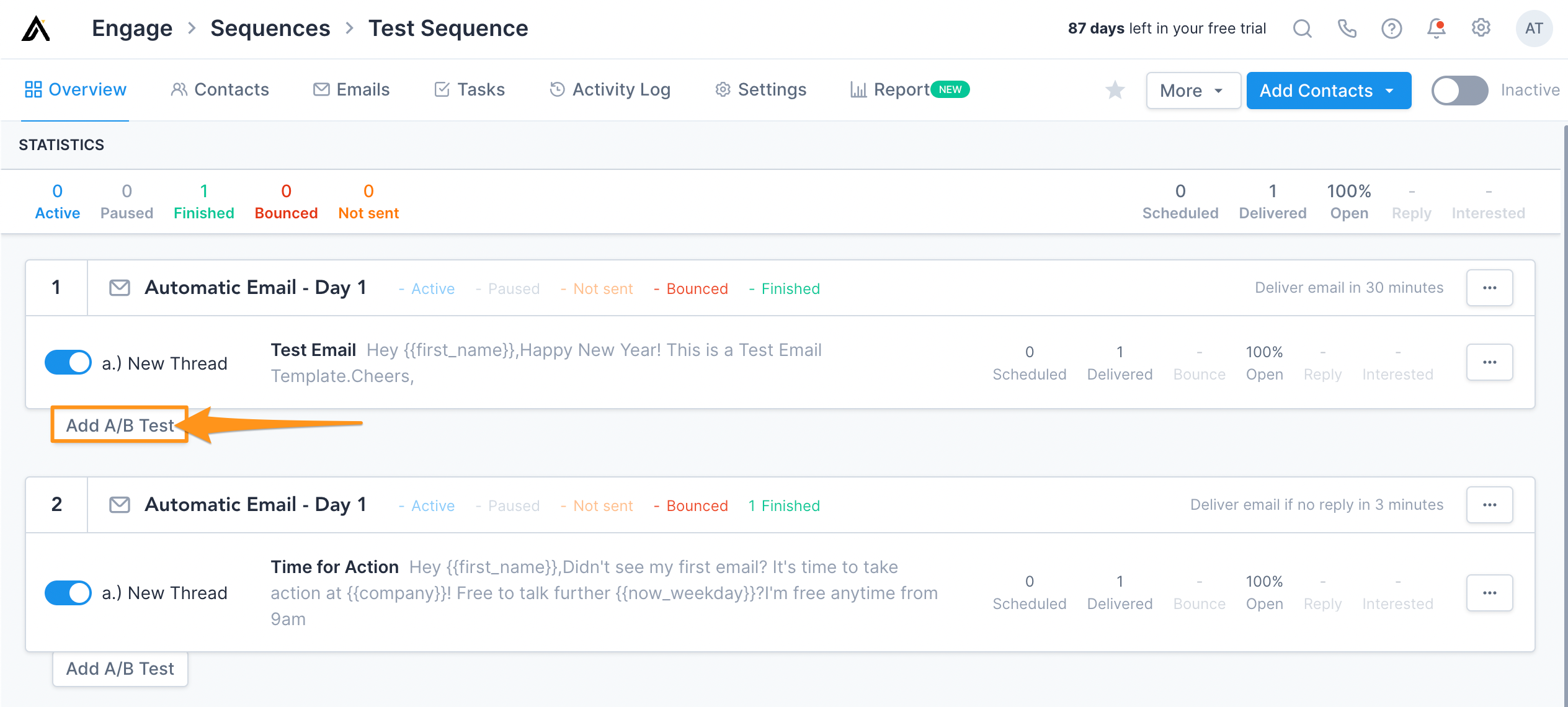 Click the email you want to edit.

Compose the email template and click Save Changes. Repeat this process for as many email variants as you would like to test.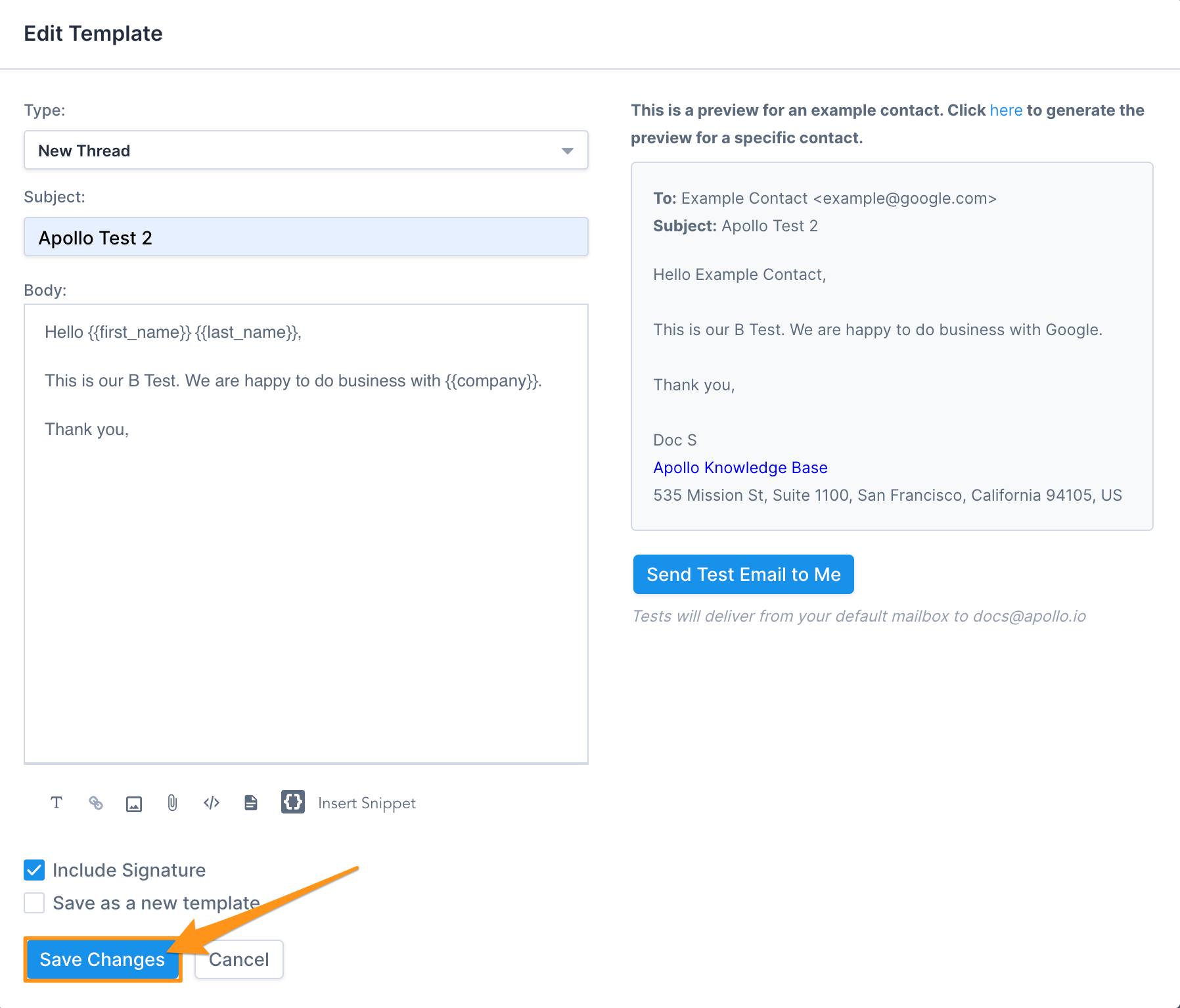 A/B Test Email Content
To perform a valid A/B Test, the content of the email templates should be similar. You should aim to test small differences in language and delivery to engage your customers.
Confirm the toggles for each New Thread are blue. This means that the variant is active in the A/B Test.

You can now observe the data Apollo collects for each email in the email's A/B Test.

After you have sent this email task to a significant portion of your audience and there is enough data to make a decision, you can disable underperforming variants in your A/B Test by clicking the New Thread toggle next to that variant. Inactive variants display the New Thread toggle in gray.