Overview
Professional and Custom Plans Only
Please note, the Opportunities feature in Apollo is only available to customers who have purchased Professional and Custom Plans.
Apollo Opportunities help you to track possible deals with prospective customers. Opportunities, in addition to people and company records, allow you to manage your entire sales pipeline directly within Apollo.
Refer to the section below to learn how to create new Opportunities in Apollo.
Create a New Opportunity
Multiple Places to Create a New Opportunity
Please note, there are three places that include the + New Opportunity button in the Apollo platform: the Opportunities page, account profiles, and contact profiles. The process to create new Opportunities is the same regardless of what page you start from.
Launch Apollo and click Opportunities.

Click + New Opportunity.

All new Opportunities include two sections, Basics and Custom Fields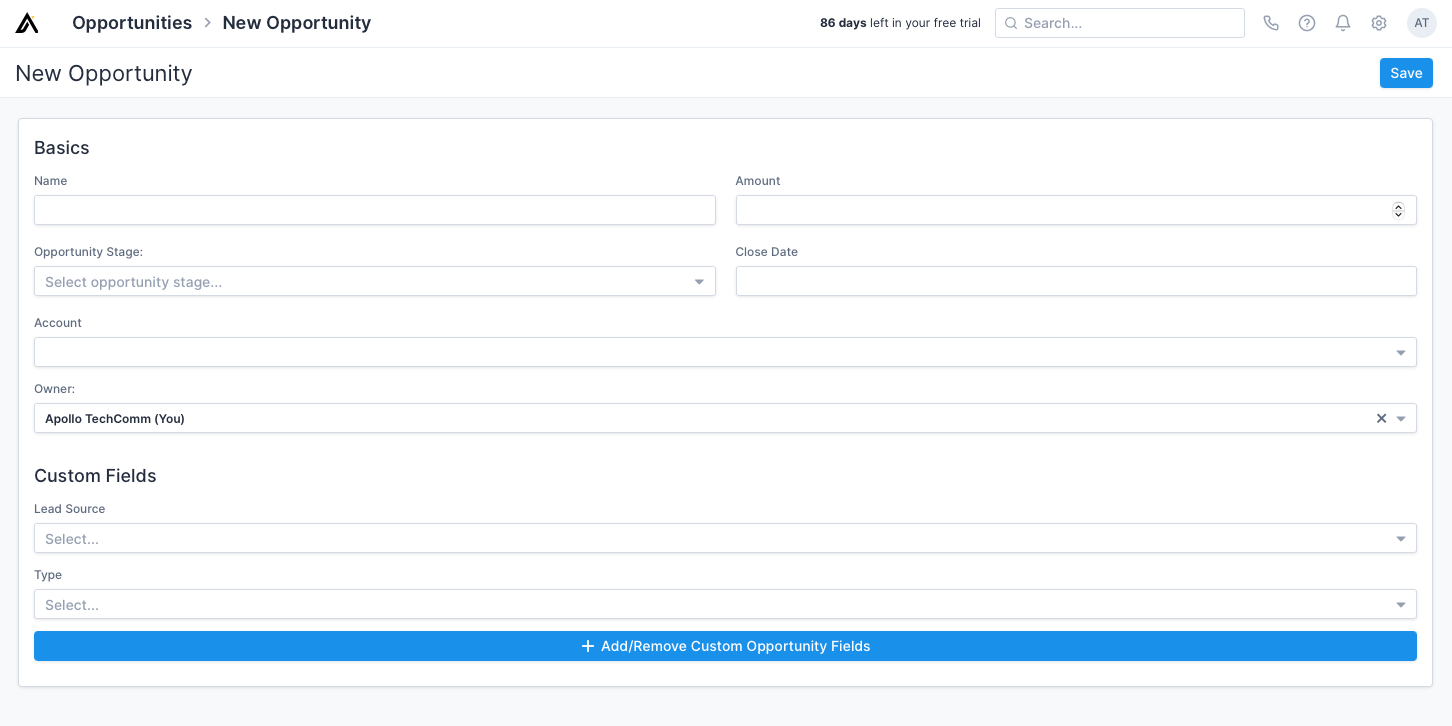 The Basics section will always include the following fields:
Name: This is the name of the Opportunity. It can be anything that you choose, but it is best to keep it specific and descriptive.
Amount: This is the projected deal amount for the Opportunity before it closes. You can update this field once a deal has closed to account for the actual contract amount.
Opportunity Stage: This is the stage for the Opportunity in the pipeline. The available options in the drop-down are populated by the stages you have defined in Settings.
Close Date: Once you have closed a deal based on this Opportunity, update this field with the final contract date.
Account: This is the company that is associated with the Opportunity.
Owner: This is the Apollo.io user who owns or maintains the relationship with this Account or Opportunity.

The Custom Fields section displays all of the custom fields that you have previously created for Opportunities. To add or remove additional custom fields, click + Add/Remove Custom Opportunity Field.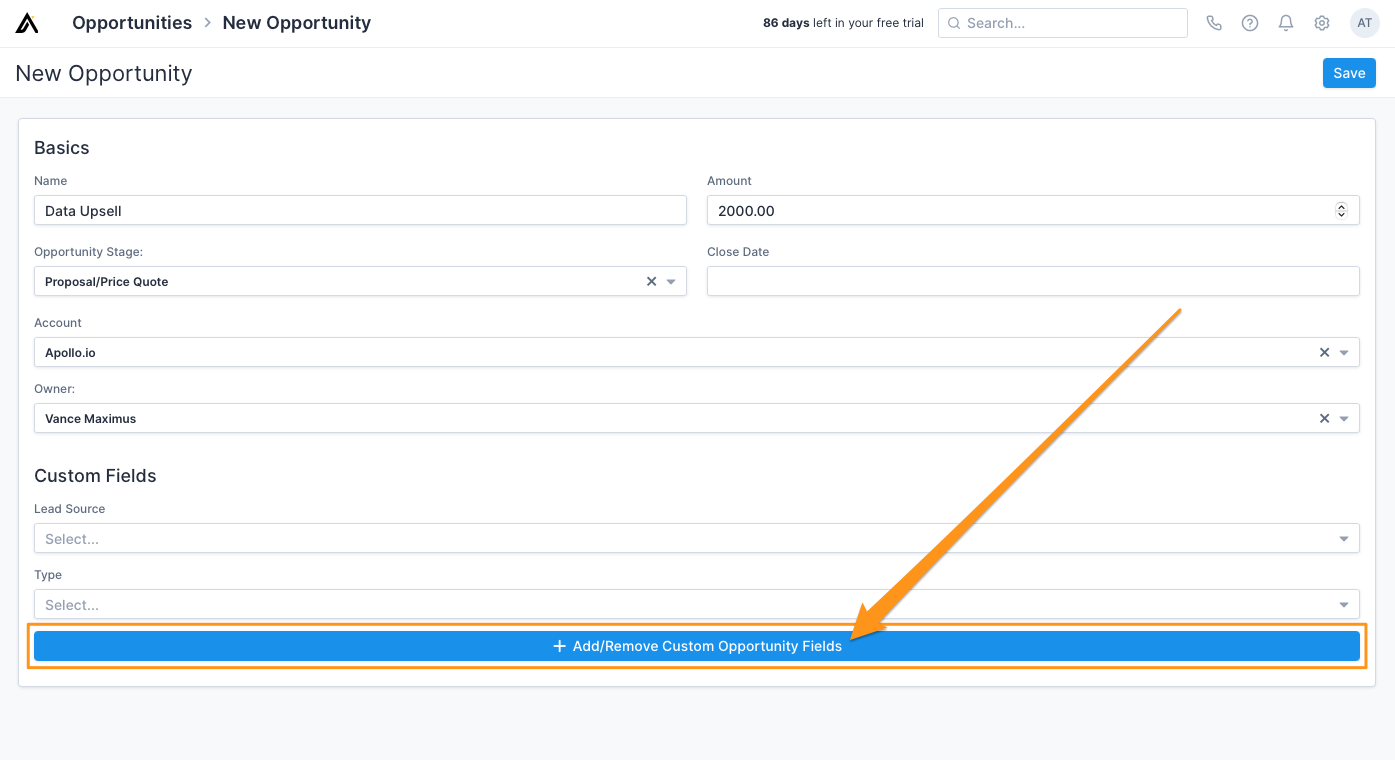 When you're finished configuring your new Opportunity, click Save.

Opportunity Stages and Salesforce
Please note, if you have integrated Salesforce with your Apollo account, Apollo automatically disables the creation of new Opportunity stages. Apollo does this because it is not possible to create or update Opportunity stages through the Salesforce API. The Salesforce Opportunity page is configured as read-only, which means Apollo can only pull this data from Salesforce. Apollo will reflect whatever Opportunity stages you have configured on the Salesforce side.