Overview
With the Apollo Chrome extension installed, you can access Apollo-provided information about companies when visiting their websites. This information can include company overviews, current employees, and previous interactions with companies.
Use the Chrome Extension Across the Web
With the Chrome extension installed and the all websites option enabled, you'll see the Apollo icon on the right side of most company websites. Click the Apollo icon to launch the Chrome extension.

The Overview tab provides all the available data Apollo has for that company.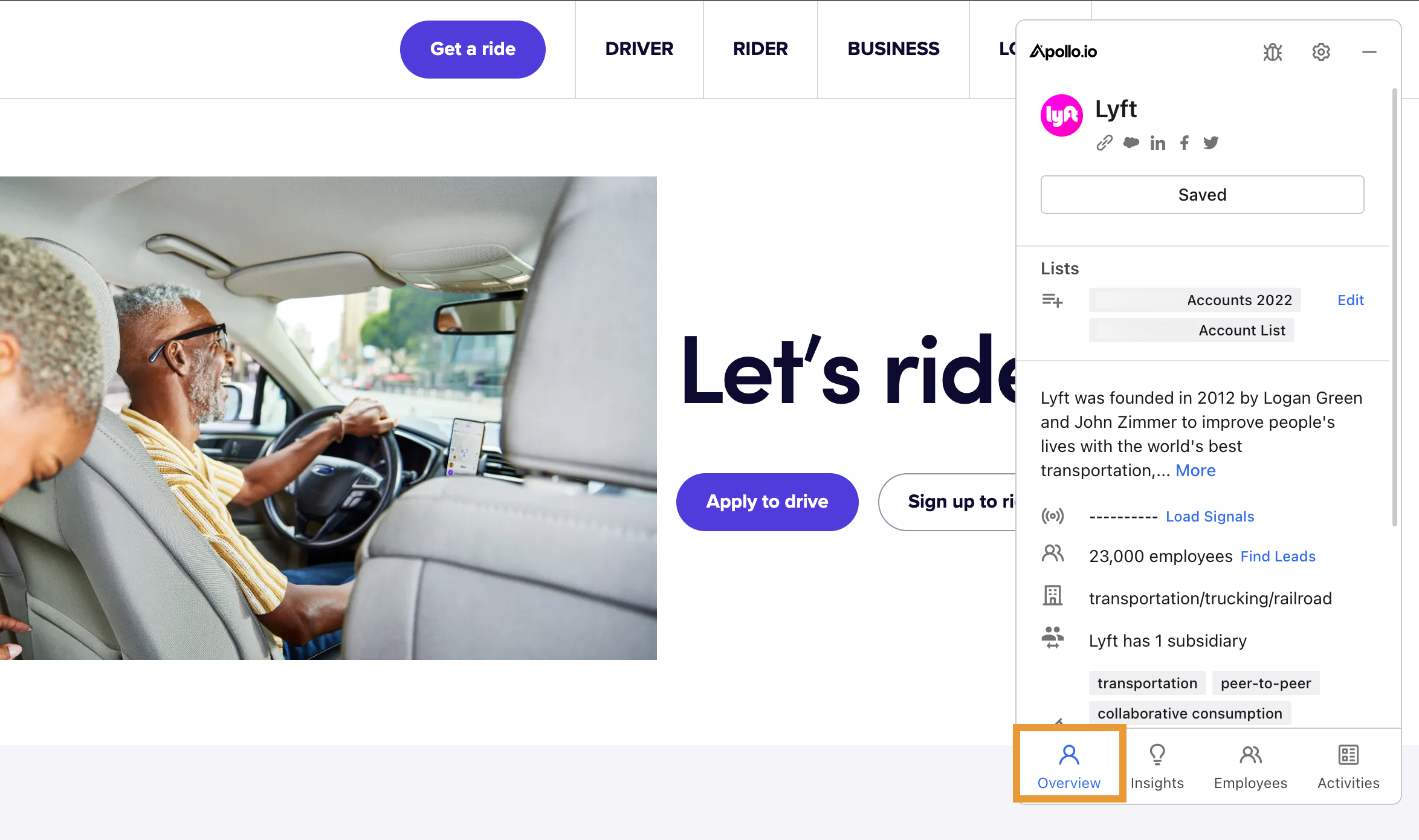 The Insights tab shows signals related to the company, along with information about the company's technologies, hiring trends, and funding rounds.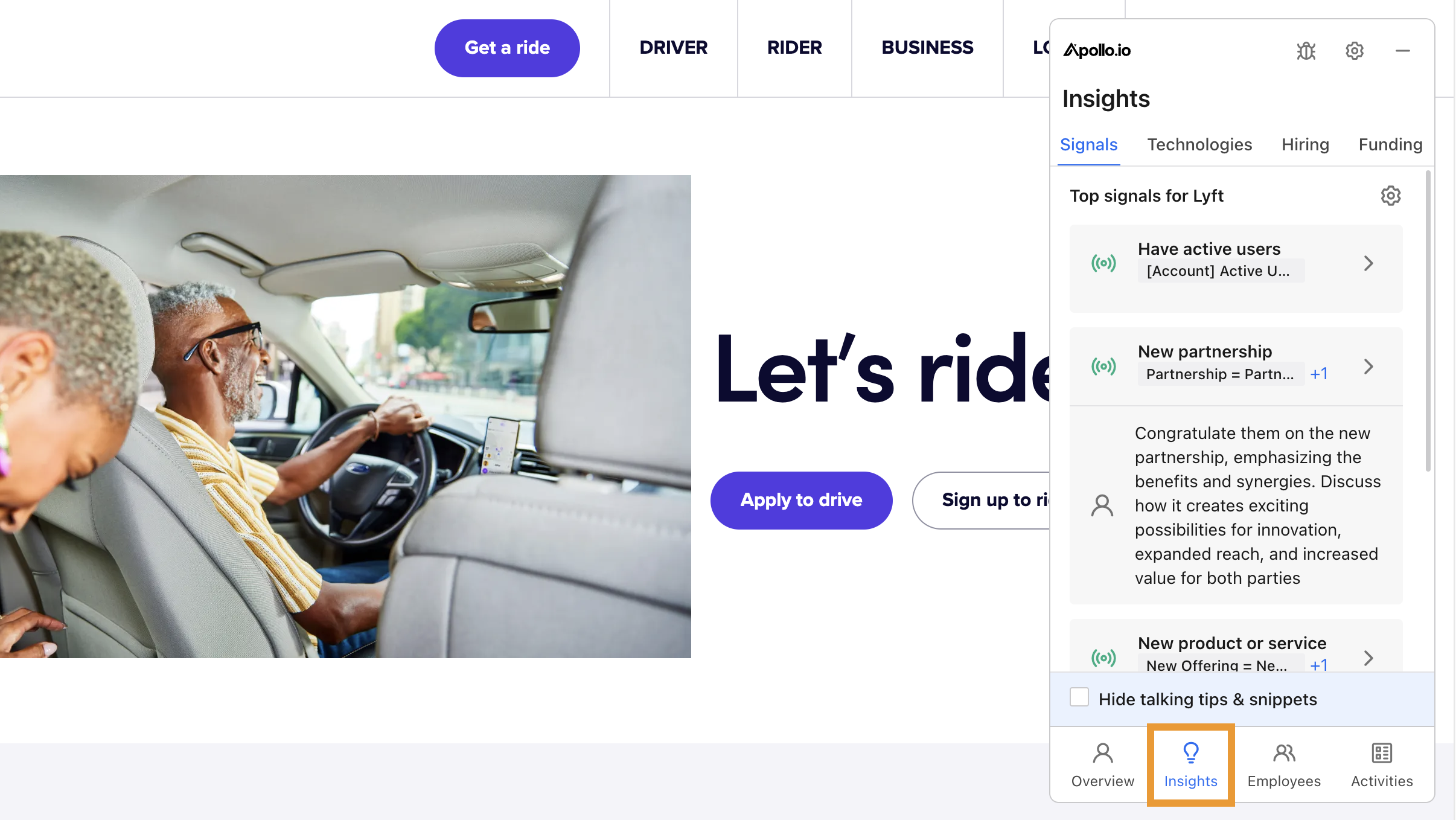 The Employees tab shows information about the company's employees. Use filters to find prospects by factors such as job title, or search for them directly. You can also save a contact directly from this tab.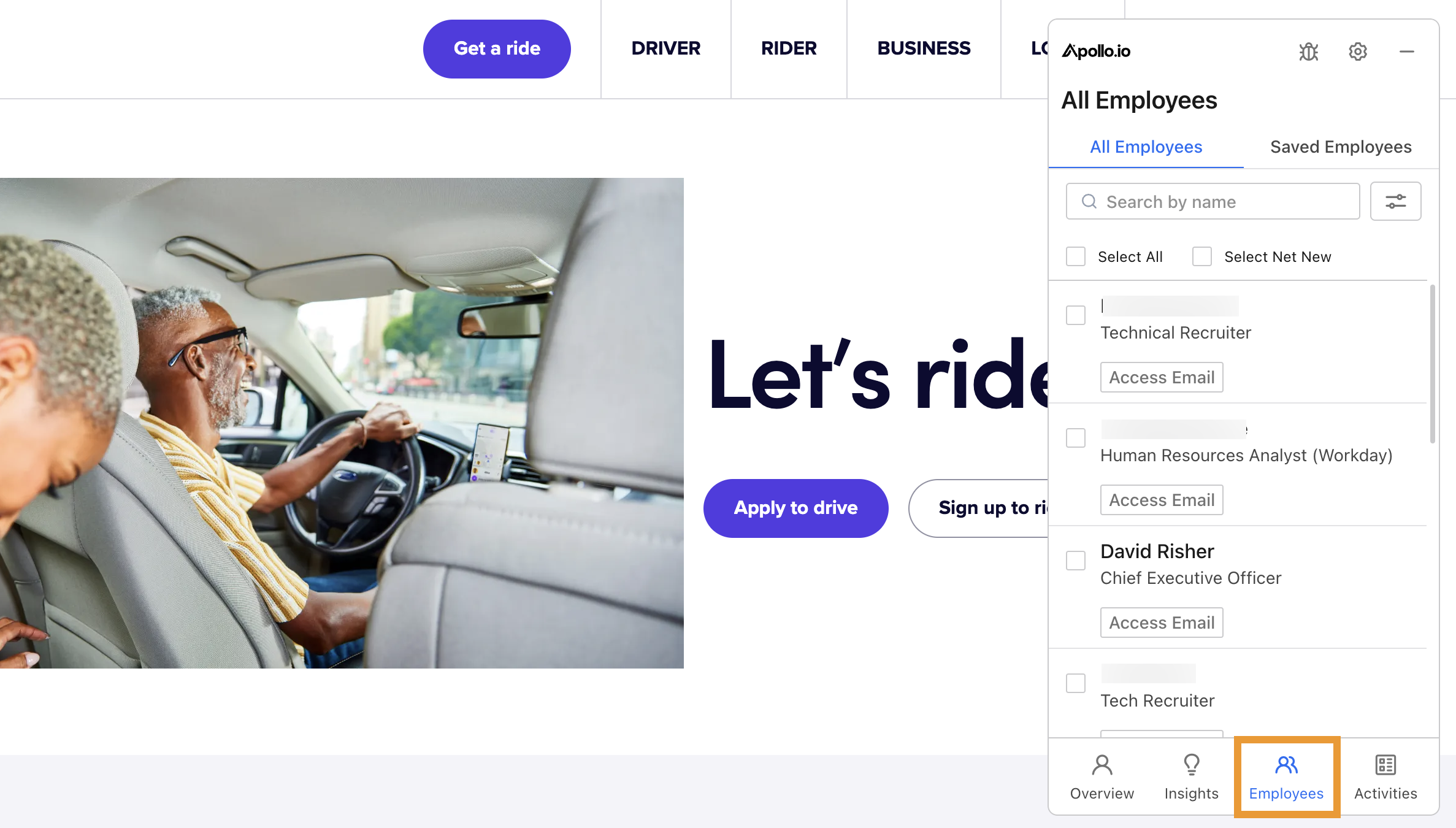 The Activities tab shows previous interactions that you and your team have had with the company. You can also log new activities such as notes or tasks directly to Apollo.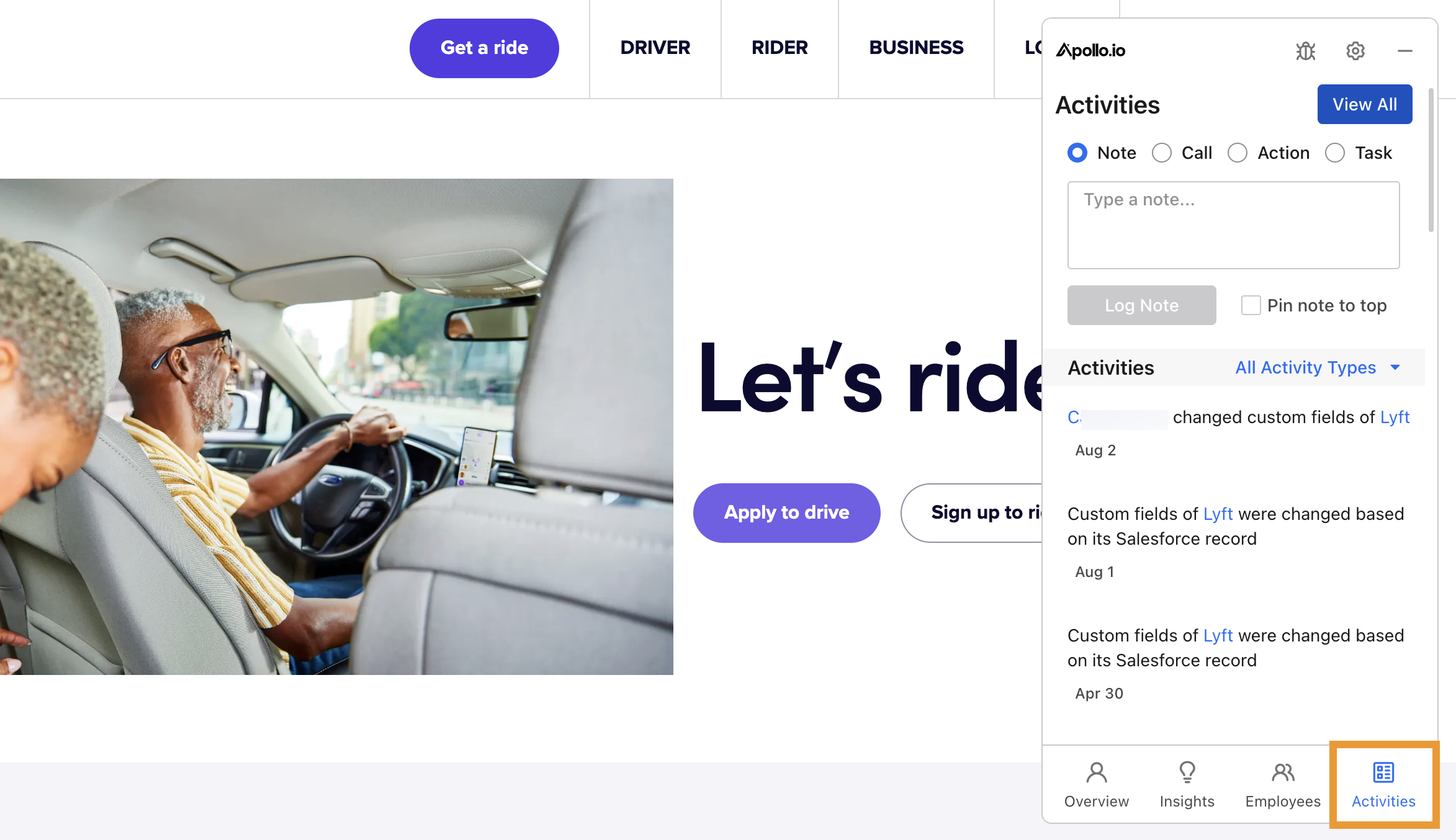 Exclude Websites
Apollo enables you to manage the websites that can use the Chrome extension's functionality. If you choose to remove a website, the extension icon will no longer appear on the right side of the website when you visit it.
To remove extension functionality for a website:
Open the Apollo Chrome extension, then click Manage Exclusions.
Enter the website domains that you do not want to use with the Chrome extension. Then, click Save.
When you next visit an excluded website, the Chrome extension will not populate on the right side.
You Don't Have to Live Without the Apollo Extension Forever
Do you want to use the Chrome extension on a website you previously excluded? No problem!

Open the extension and return to Manage Exclusions. Click the X for any website domain you want to use with the extension again, then click Save.
Access Apollo Links and Extension Settings
Click the Settings icon to gain quick access to relevant actions outside of the extension, as well as settings for the Chrome extension.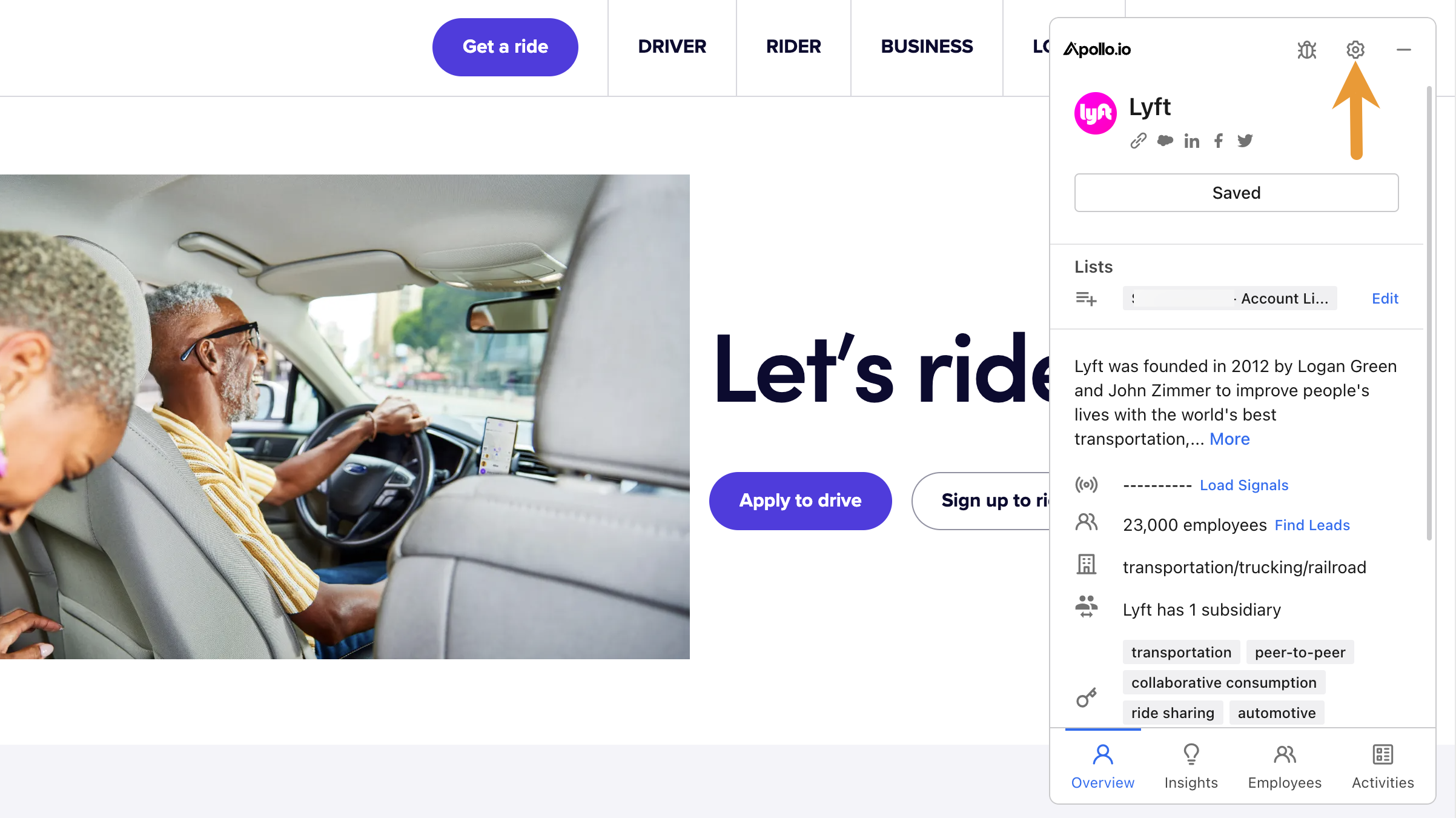 The Quicklinks tab provides you easy access to various areas in Apollo, including your lists and sequences.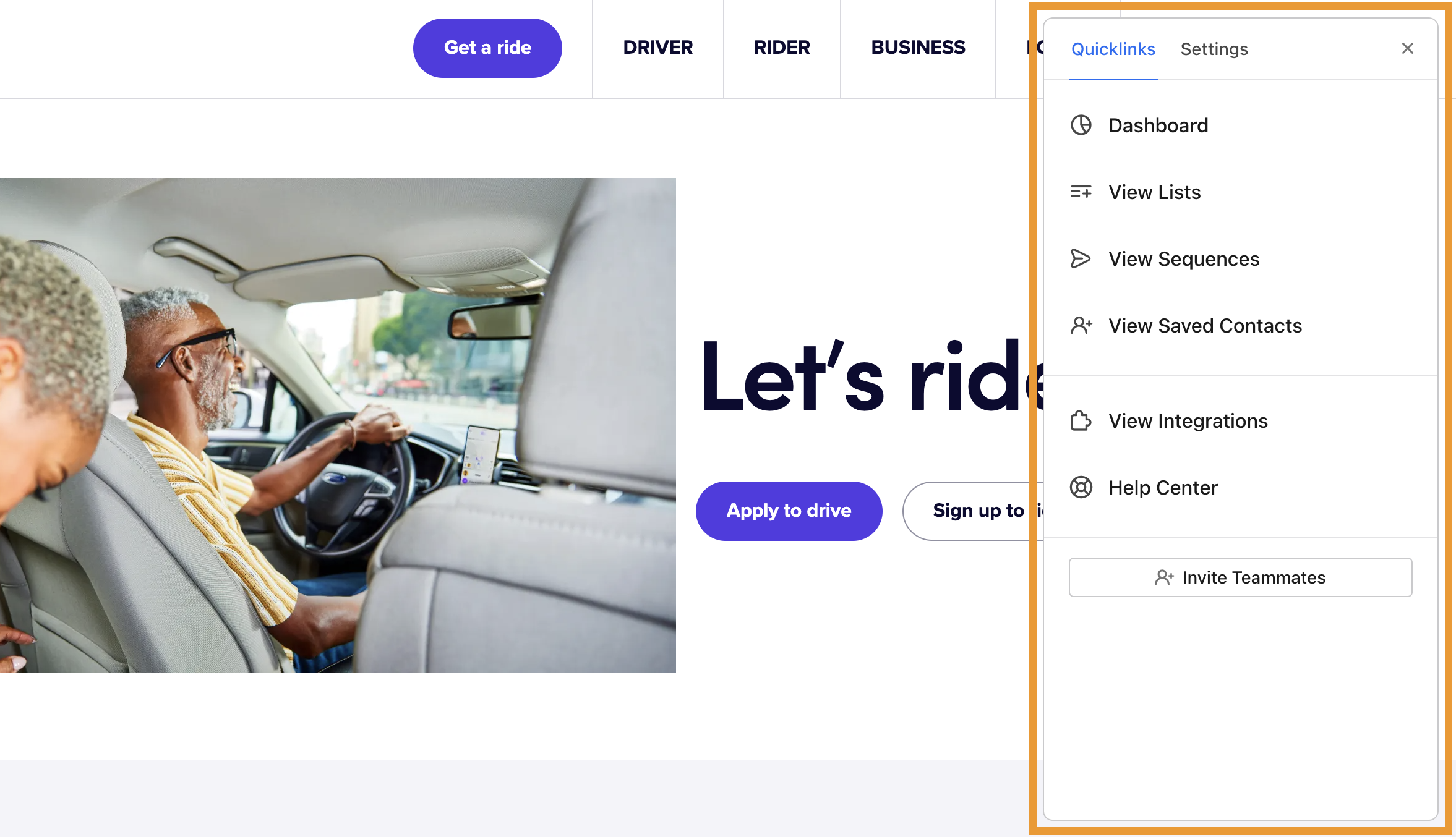 Access the Settings tab to take action directly within the extension. For example, you can set your primary email type.