Overview
With Apollo, you can manage and upgrade your plan and increase or decrease the number of recurring credits that you can access with your plan. Apollo add-on credits allow you to:
Access the right number of verified emails and mobile numbers for your team every billing cycle.
Adapt your Apollo plan to your needs without having to speak to a sales representative first.
Refer to the sections below for more information about the steps to manage and upgrade your plan and customize your credit allowance.
Manage Your Apollo Plan
Launch Apollo, click Settings, and then click Manage Plan.

Click the Plan Overview tab and then click Manage Subscription on the right-hand side of your screen.

Next, follow the steps in the sections below to upgrade or customize your existing plan.
Upgrade to a New Plan
Skip Ahead for Those Sweet, Sweet Credits!
Please note, if you're happy with your existing plan and just want to add extra credits, feel free to skip this section. Head straight to the "Customize Your Credit Allowance" section for more details about how to add extra credits to your current plan.
Select your preferred billing schedule. Then, browse through your options to choose the right plan to match your business needs.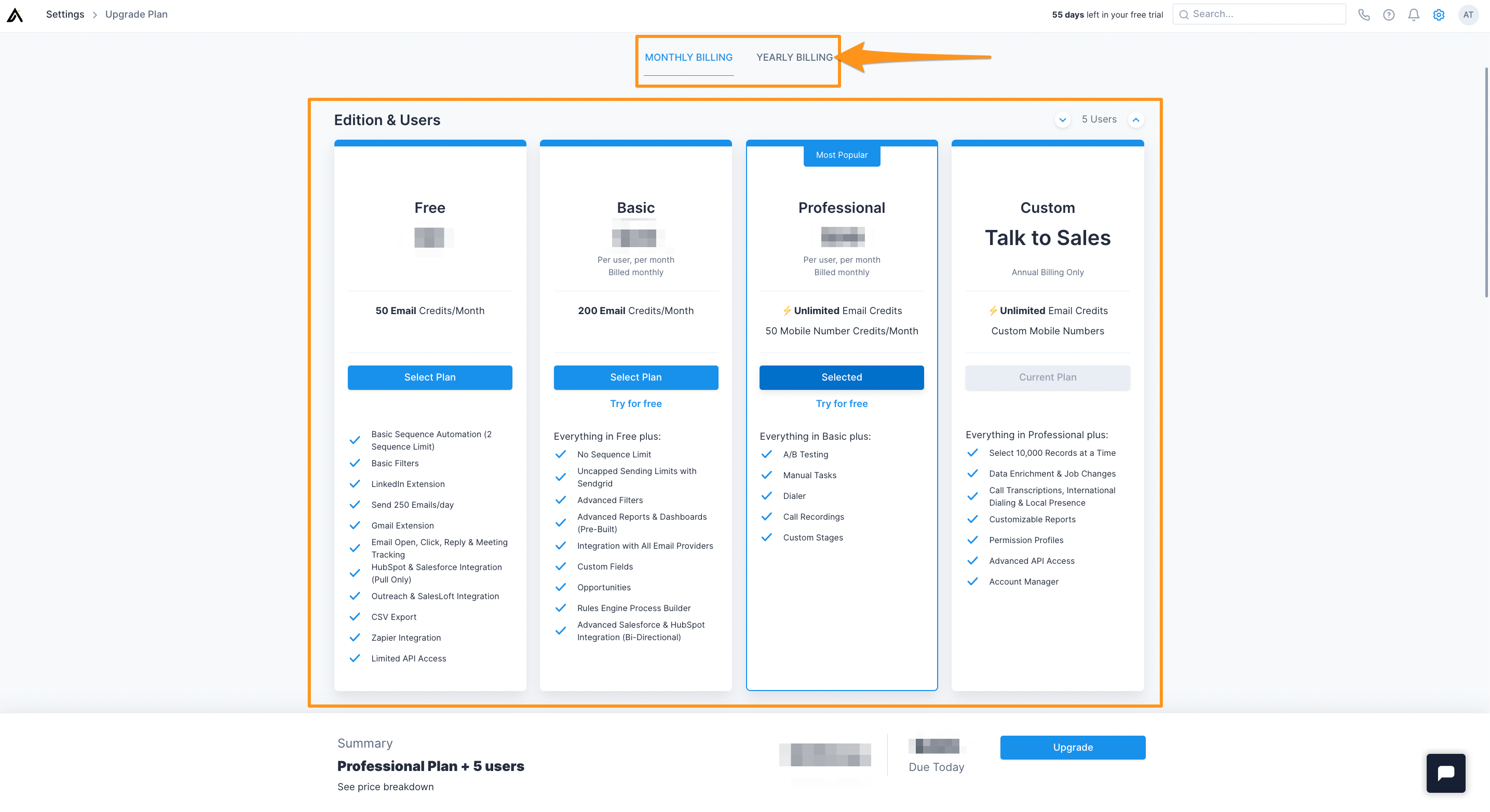 Click Show Detailed Plan Comparison for a more comprehensive view of your options.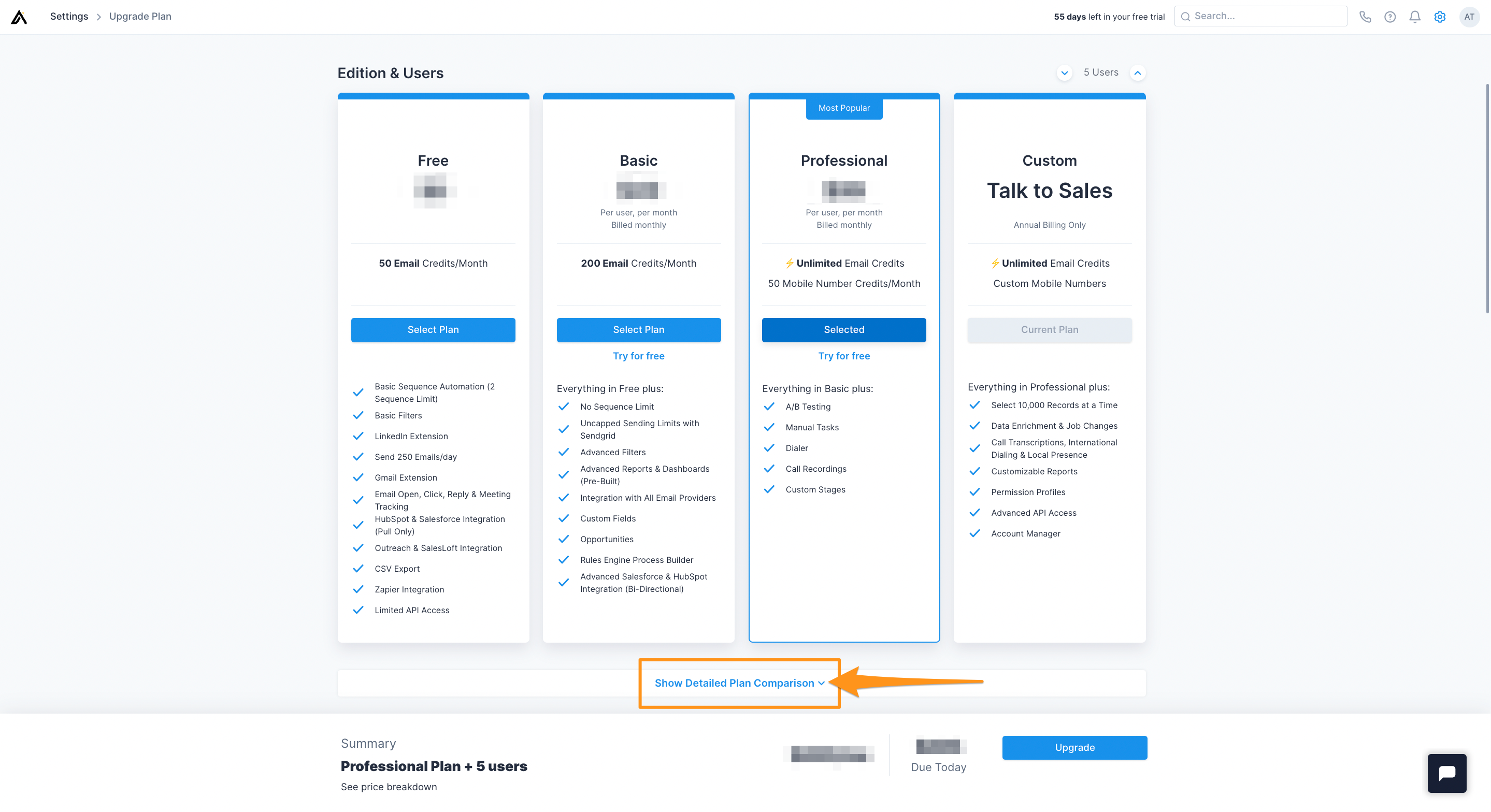 When you have chosen the most suitable option, click Select Plan. Apollo displays the summary of your order at the bottom of your screen.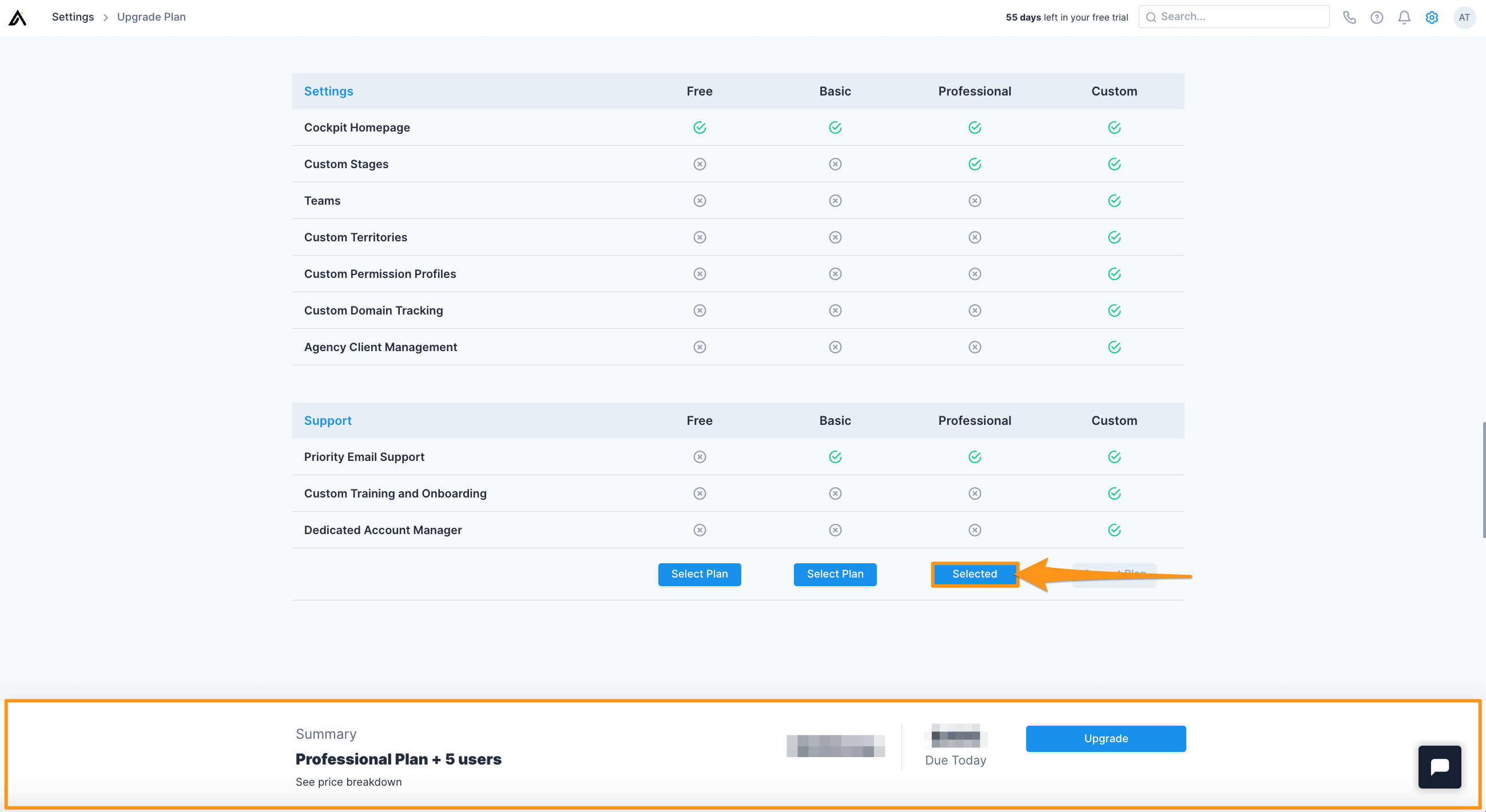 Customize Your Credit Allowance
Scaling and Upgrading Like a Boss!
Please note, you can only customize your credit allowance if you are on a paid Apollo plan. If you are on a free plan and want to purchase credits, you need to upgrade to a Basic, Professional, or Custom plan first. Then, if you would like to add additional credits on top of that plan, the world is your oyster—customize those credits to your heart's content.
Next, scroll to the slider and drag the bar to the number of additional credits per billing cycle that you would like to add to your plan.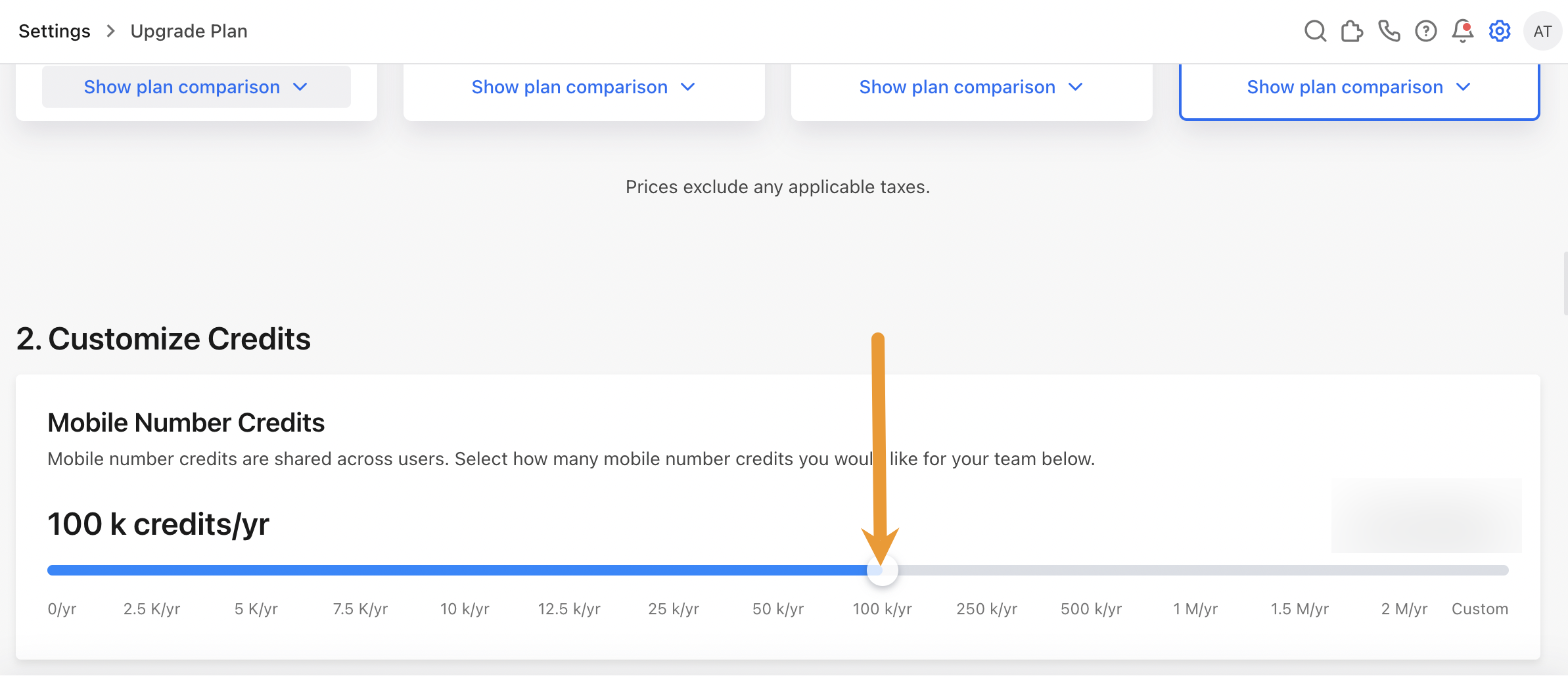 Recurring Purchase Only
Please note, the credit slider bar is for recurring purchases only. Apollo adds the cost of the additional credits to your existing billing cycle. This means that you cannot add extra credits to your plan as part of a one-time transaction; however, you can adjust your extra credit allowance at any time.
Finalize Your Purchase
Now that you have selected your new plan and customized your credits, you're ready to confirm the changes. Click See Price Breakdown in the Summary bar if you want to review a detailed overview of the changes to your plan.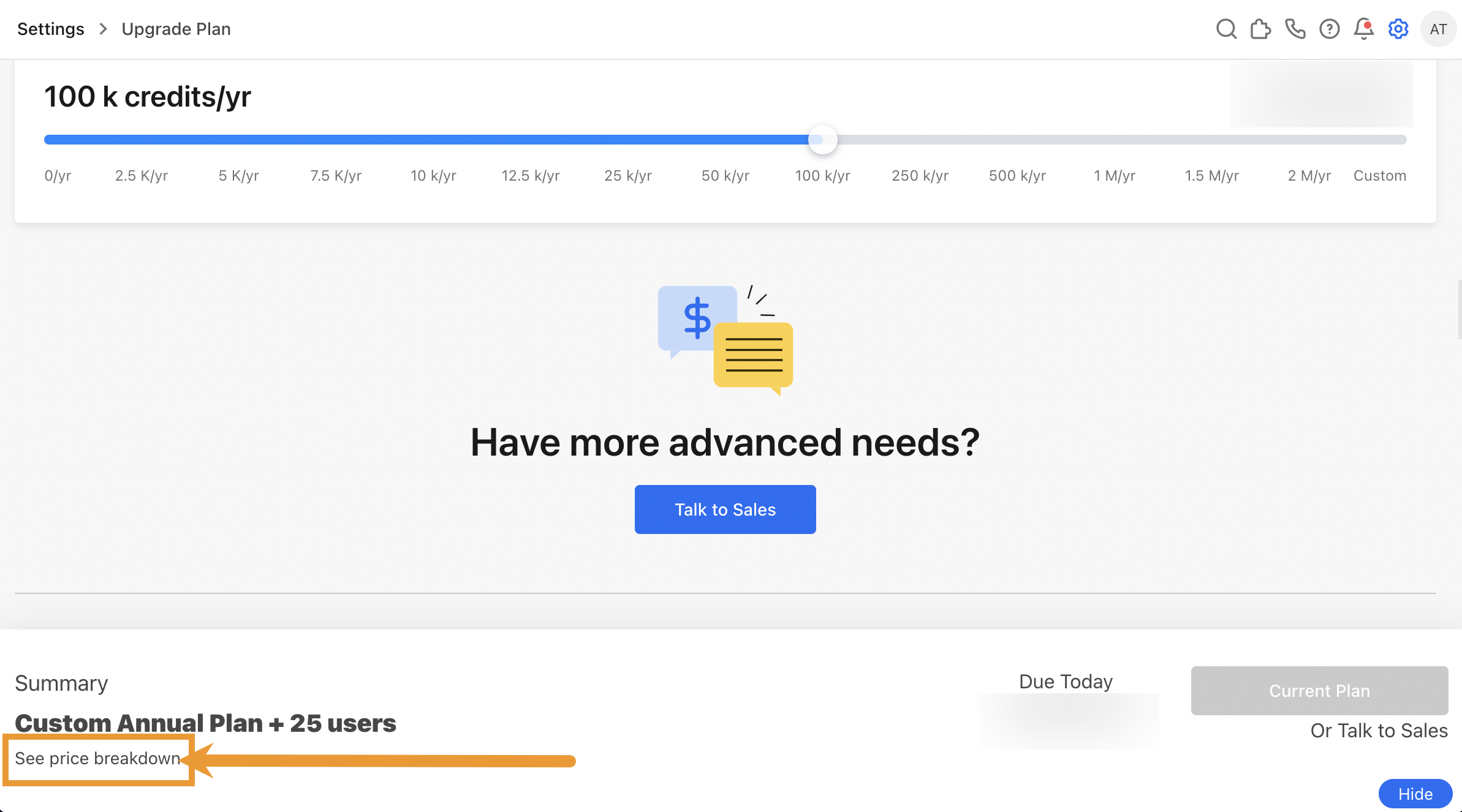 Click the X to return to the previous screen.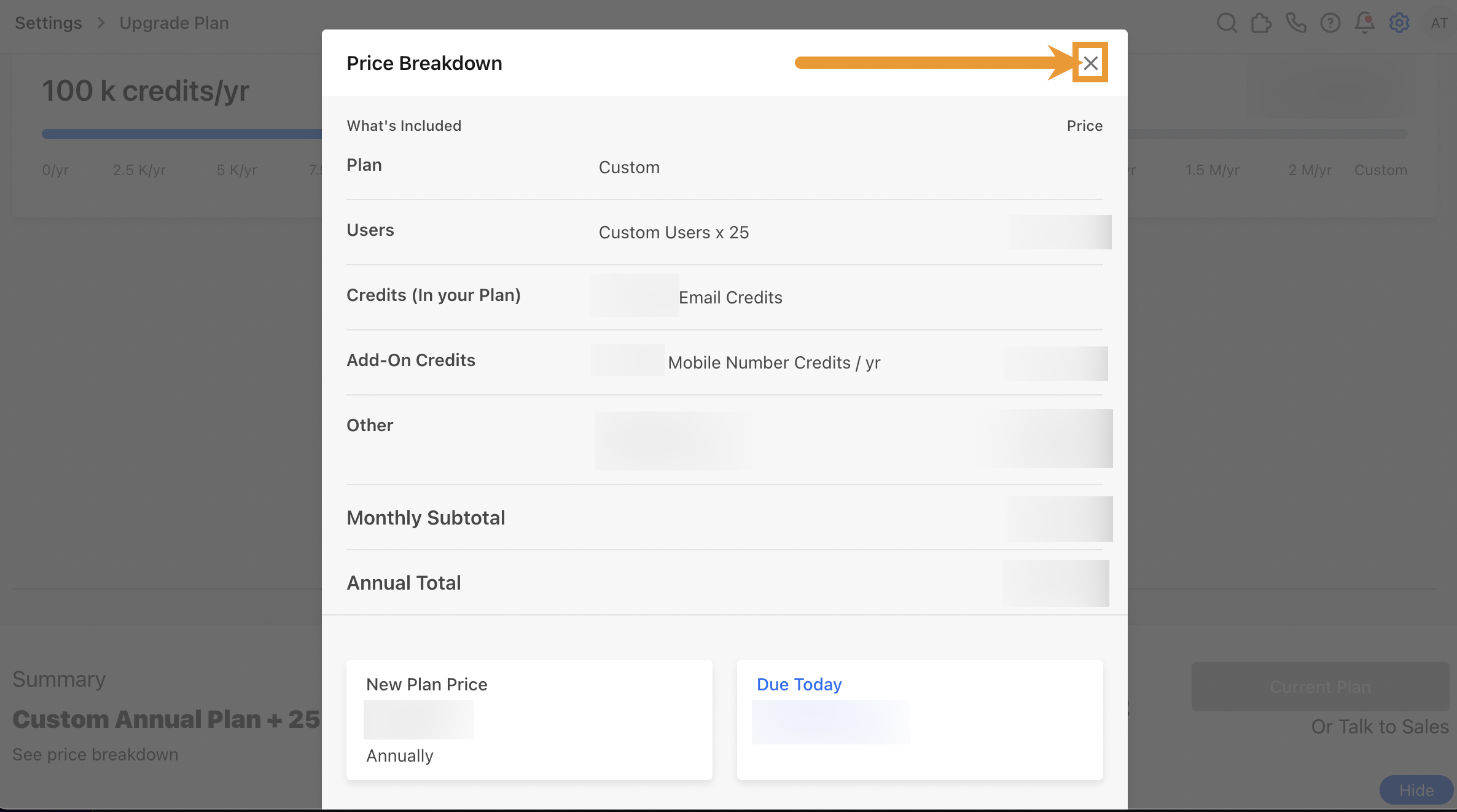 Time it Right!
Apollo syncs the changes to your plan according to your billing cycle. This means that the charges are not pro-rated. If you upgrade or purchase add-on credits in the middle or towards the end of your billing cycle, Apollo still charges the full amount and deposits all of the credits to your account. Unused credits expire at the end of your billing cycle. It pays to be organized—make sure you take full advantage of your new plan from the very first month by making changes in sync with the dates of your billing cycle.
Click Upgrade to confirm the purchase.

Apollo loads a confirmation modal. Read the information and then click Continue.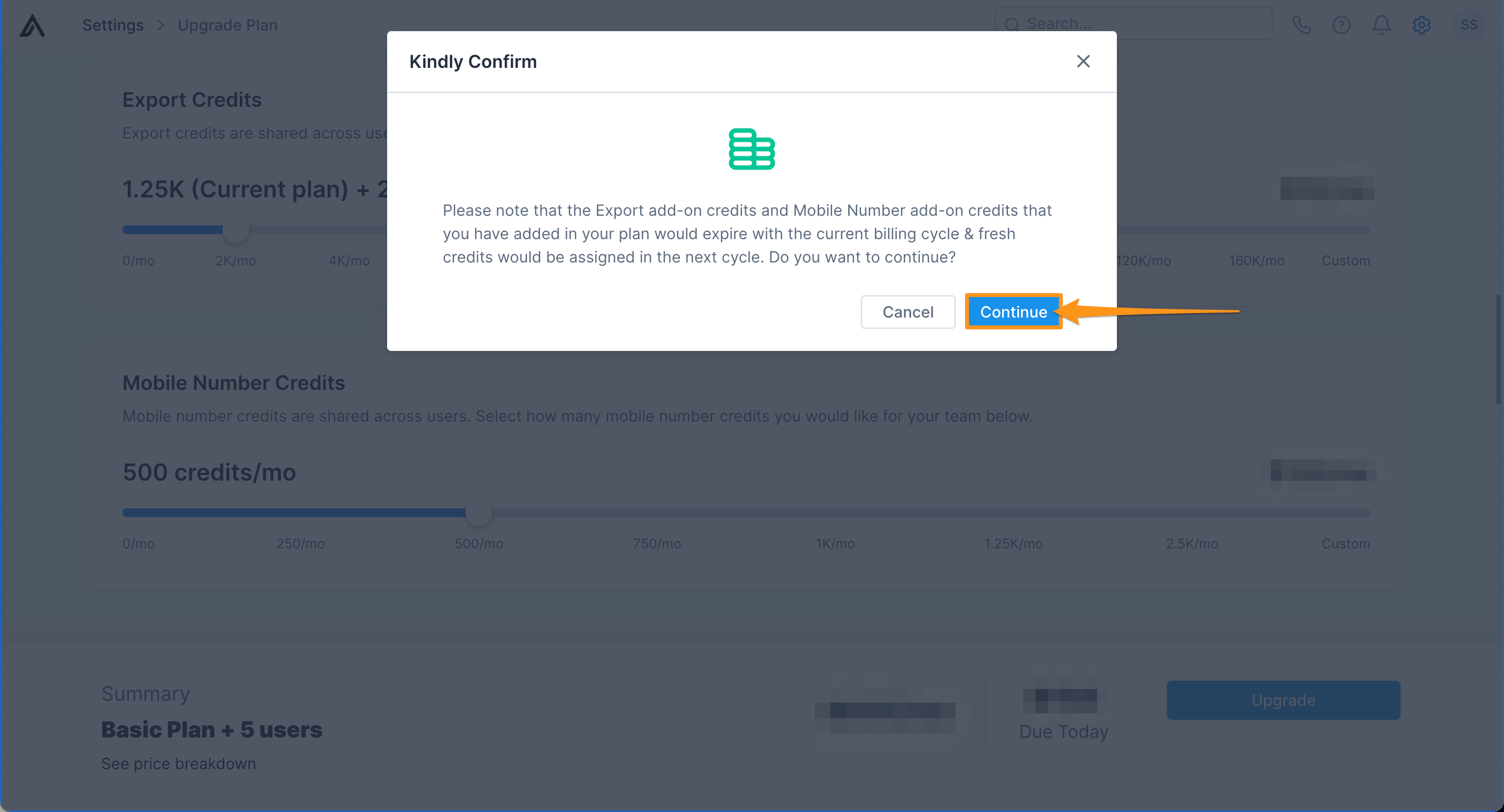 If you are upgrading from a free plan or need to update your billing details, Apollo displays the "Payment Information" modal. Confirm your credit card details and fill in your information. When you're ready, click Add Credit Card & Pay Now.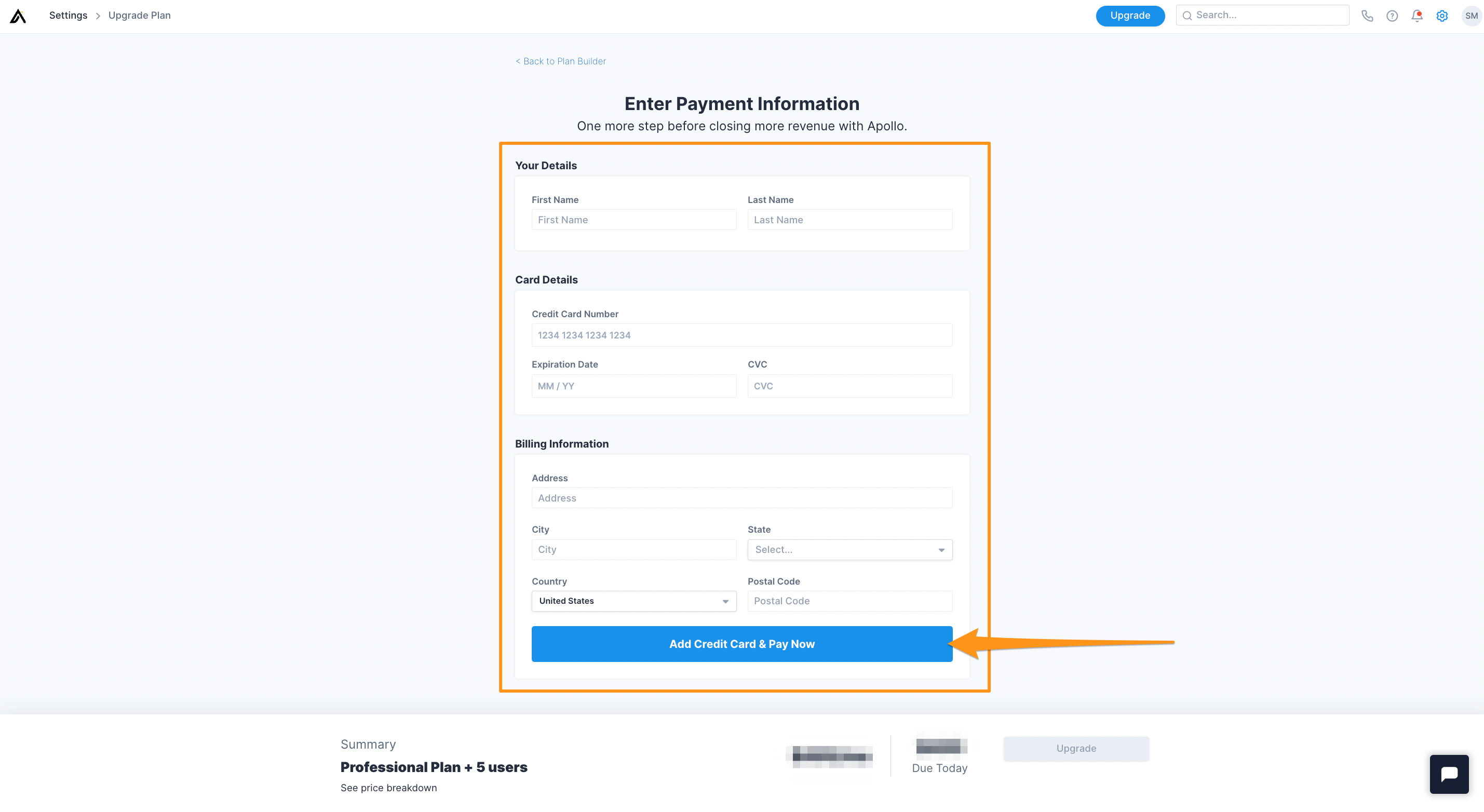 Once Apollo verifies your payment information, you are ready to access your new plan and extra credits.