CRM Enrichment Overview
Watch the Video
Read the Doc
Overview
CRM Enrichment allows you to update and enrich the existing records in your CRM. Oftentimes, contact and account information is subject to change—companies undergo acquisition or open new offices; people change roles or move to new cities. CRM Enrichment allows you to more readily capture those changes and keep the data in your CRM and the data in Apollo in sync.
To automatically keep track of changes and stay up-to-date with the latest Contact and Account information, use the CRM Enrichment feature in Apollo.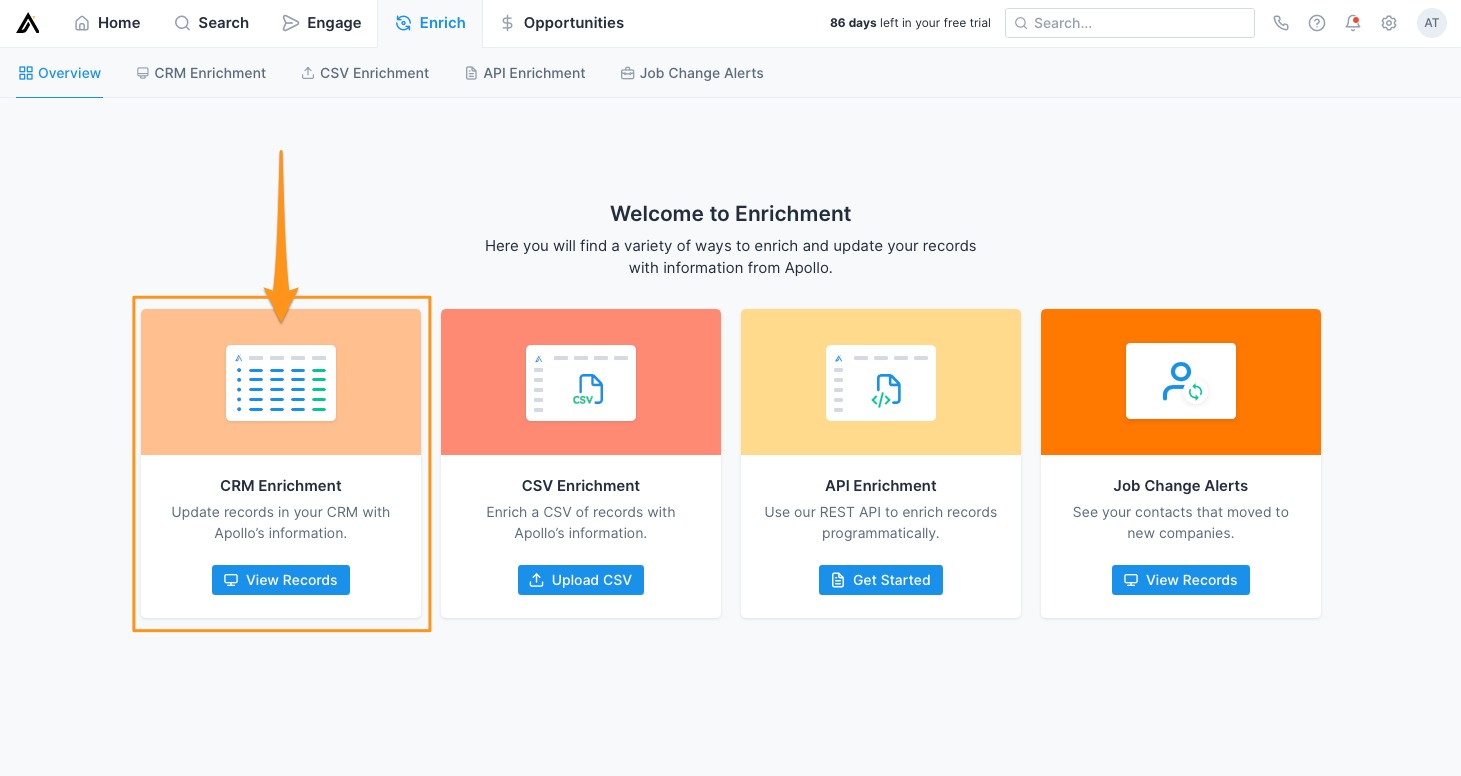 CRM Compatibility
Please note, full functionality of CRM Enrichment is currently available for Salesforce and HubSpot.
Refer to the section below for a brief overview of the available components in Apollo's CRM Enrichment tool.
The Components of CRM Enrichment
There are several components of CRM Enrichment in Apollo.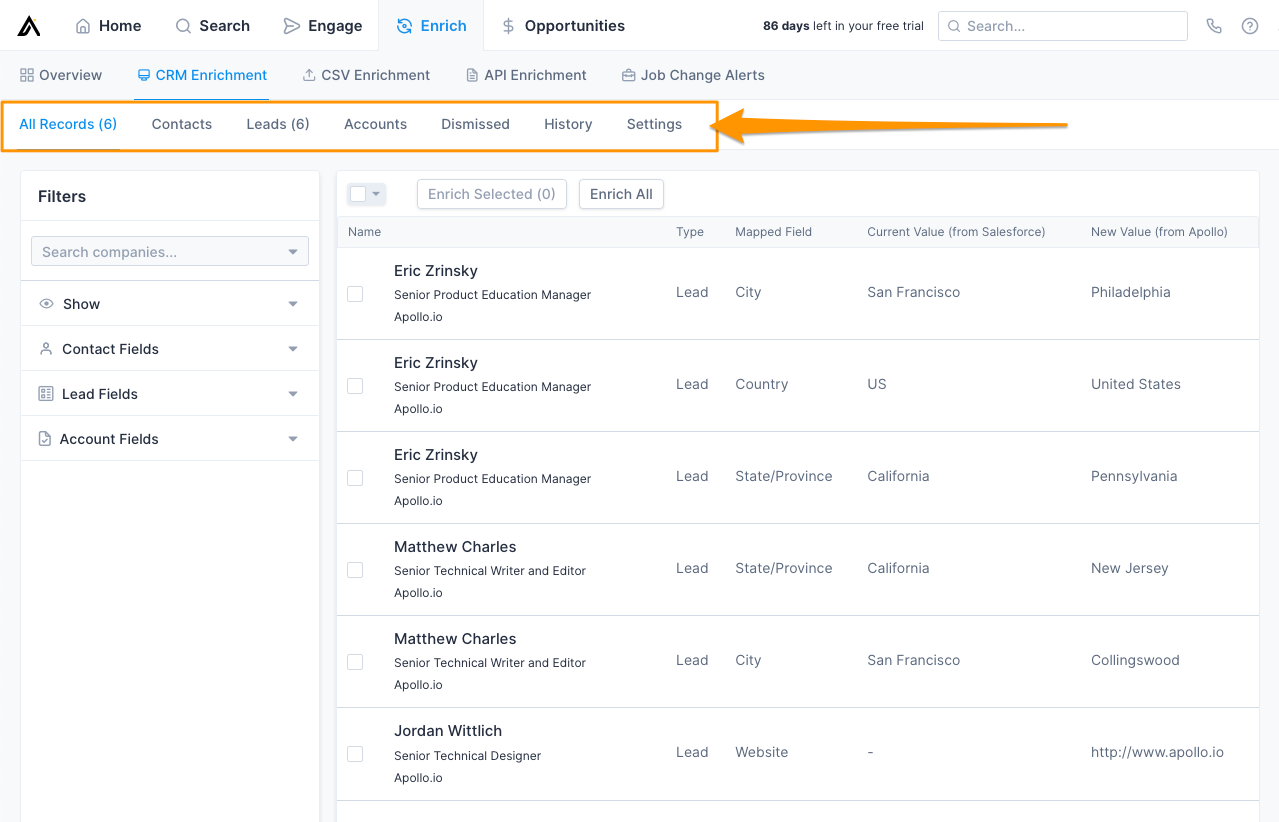 Don't Go Leading Me Astray!
Please note, the Lead component only applies to Salesforce. If you have connected your HubSpot account with Apollo, you will not see the Lead tab.
| Component | Description |
| --- | --- |
| All Records | The All Records tab provides you with a holistic view of the records in your CRM that include missing or out-of-date information. From this section, you can filter by fields, enrich all records, or select the specific records that you want to enrich. |
| Contacts | The Contacts tab allows you to view, filter, and enrich in bulk all of the current contacts in your CRM with updates available in Apollo. |
| Leads | If you have integrated Apollo with Salesforce, the Leads tab allows you to view, filter, and enrich in bulk all of the current leads in your CRM with updates available in Apollo. |
| Accounts | The Accounts tab allows you to view, filter, and enrich in bulk all of the current accounts in your CRM with updates available in Apollo. |
| Dismissed | The Dismissed tab provides you with a holistic view of all of the records with updates available, but which you have chosen not to enrich. |
| History | The History tab provides you with a list of the records that you have previously enriched. From this section, you can view, filter, and open your up-to-date records in Apollo. |
| Settings | The Settings tab allows you to amend the way you map your contact and account fields between your CRM and Apollo. From this section, you can also manually enable autofill or auto overwrite for contacts and accounts in bulk. |